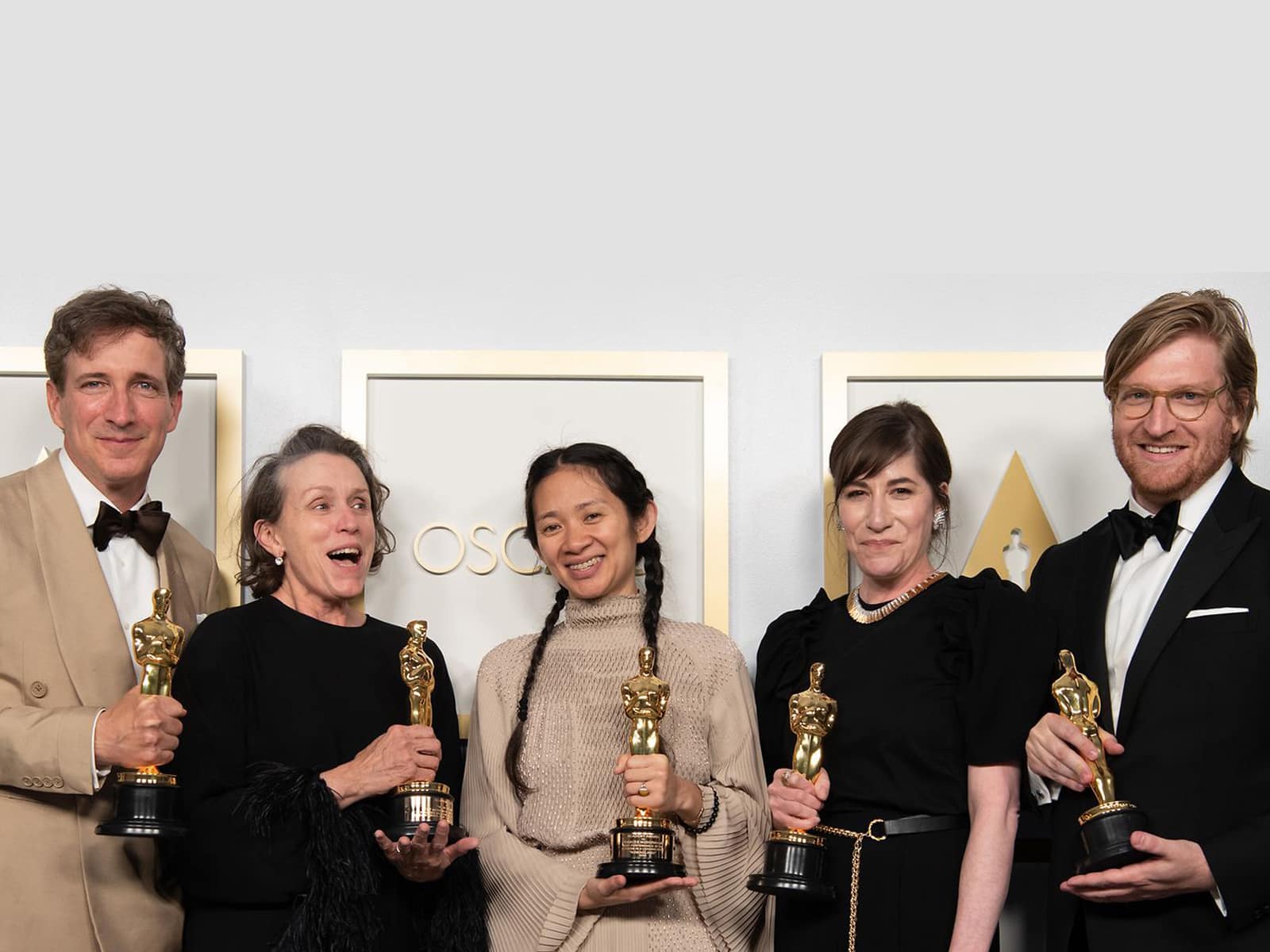 This year's Academy Awards recognised many outstanding films and artists this year. ARRI provided camera equipment for Oscar's big winner of the evening, Nomadland, and many others.
The postponed 93rd Academy Awards ceremony, presented by AMPAS, was held on April 25, in Los Angeles. The event, traditionally been seen by more than 225 countries and territories worldwide, took place in two main locations this year—the Dolby Theatre in Hollywood, home to the show since 2002, and Los Angeles' historic Union Station. Various international locations were also streamed in via satellite.
For the eleventh year in a row, the Oscar for Best Picture was awarded to a film captured with ARRI cameras. The cinematographer on Nomadland, Joshua James Richards, chose to shoot on ARRI's ALEXA Mini and ARRI AMIRA cameras with ARRI/ZEISS Ultra Prime lenses. The entire production was serviced by ARRI Rental.
Richards, a first-time Oscar nominee, chose to work with ARRI's ALEXA Mini and AMIRA cameras with ARRI/Zeiss Ultra Prime lenses on Nomadland. Despite only having four feature films under his belt so far, Richards has earned the most cinematography awards in 2021. Intimate, human storytelling was at the heart of what Richards and Zhao wanted to achieve with Nomadland. Richards explained: "The challenge here was doing this in a way that feels like we're inside their world and we're not just viewing it as outsiders with a long lens". The compact ALEXA Mini and the AMIRA facilitated this ease of movement. Richards recalled: "In terms of equipment, I knew that we needed to be as nimble as ever. Here, we have a character on a sort of voyage of discovery, and so I really wanted the audience to feel like they're moving with her through these places."
The award for Achievement in Cinematography is always important for ARRI, and this year's competitive playing field speaks volumes for the talent in the industry. In the end, the award went to Erik Messerschmidt ASC for lensing David Finch's black-and-white homage to classic Hollywood Mank.
Nominated cinematographer Sean Bobbitt BSC chose ARRI's ALEXA LF, ALEXA Mini LF, and ARRI Rental's exclusive DNA LF lenses for Judas and the Black Messiah, all shot on ARRIRAW. ARRI Rental serviced the production. Bobbitt remarked: "I've become very fond of the ALEXA Mini LF—the amount of color information you can capture when shooting RAW is fantastic, meaning you can take it to many places in the grade effectively and easily. The DNA lenses have a wonderful funkiness to them."
For the Netflix production The Trial of the Chicago 7, DP Phedon Papamichael ASC applied two ALEXA LFs and one ALEXA Mini LF. Papamichael mentioned that he went back to the same equipment he used on Ford v. Ferrari, a combination of the ALEXA LF and expanded anamorphic lenses that covered the sensor. He commented, "This enables you to create intimate close-ups by physically being close and using a wider lens (40 or 50 mm anamorphic), but it also doesn't isolate the character from their surroundings." This setup helped Papamichael and his team, for, as he explained: "I didn't want to just shoot talking heads … nobody is functioning as a single unit."
Two out of the five nominated pictures in the category for Best International Feature Film were shot on ARRI cameras. Another Round from Denmark took home the golden statue. Director Thomas Vinterberg and cinematographer Sturla Brandth Grøvlen used the ALEXA Mini for this comedy about a group of teachers who decided to go on a drinking binge.
For a complete list of winners, along with their acceptance speeches, view our recent article here.