Apple core
Alwin Küchler BSC / Steve Jobs
Apple core
Alwin Küchler BSC / Steve Jobs
Steve Jobs is a figure of Shakespearean dimensions: an iconic figure of the digital age, a hero to his many fans and a notoriously complex, difficult man who often treated his friends and family with coldness and contempt. 
Making a movie that portrays such a character is enough of a challenge – Aaron Sorkin wrote the script based on Walter Isaacson's book Steve Jobs – but director Danny Boyle and cinematographer Alwin Küchler BSC had a range of logistical issues that complicated production even more.
Boyle and Küchler, who had worked together on Sunshine and 28 Days Later, got together to discuss the script. "I call it a thriller with words because it was an absolute joy to read Aaron's script," says Küchler. "It was a page turner. I was drawn to it right away."
Steve Jobs is constructed in three acts, each one depicting a crucial period in Job's life and career, in the 40 minutes leading up to the introduction of a key Apple product.
"Danny said he wanted to approach it like a theatrical piece," says Küchler. "He wanted to shoot the first act, then shut it down, rehearse the second act with the actors, shoot it, and then shut it down again. It was important to Danny was that there was a lot of freedom for the actors."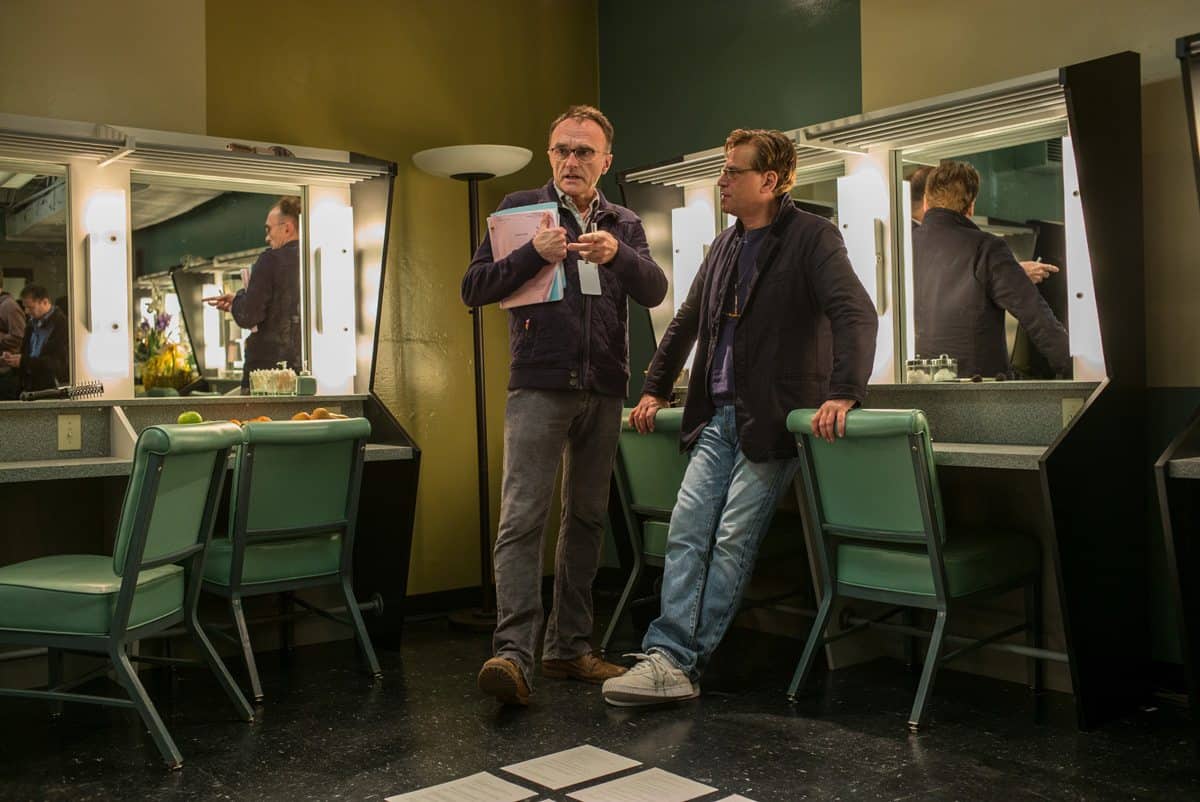 The two main actors, Michael Fassbender and Kate Winslet (who plays Jobs' personal assistant Joanna Hoffman), had to learn so many words that Boyle shortened each film day to keep the energy level up. Boyle also decided he wanted to shoot in real locations in the San Francisco Bay Area.
"Americans thought Danny was bonkers for wanting to shoot in San Francisco," says Küchler. "There's a heavy price tag when you work in this city. Everything is more expensive, but once Danny decides to go a route, he embraces it and makes it work."
Working in the San Francisco Opera House and the San Francisco Symphony Hall created an inspiring realism, adds Küchler, but because they were both very active venues, the film crew had to work around those schedules, with shoots usually scheduled from 10pm until the following morning.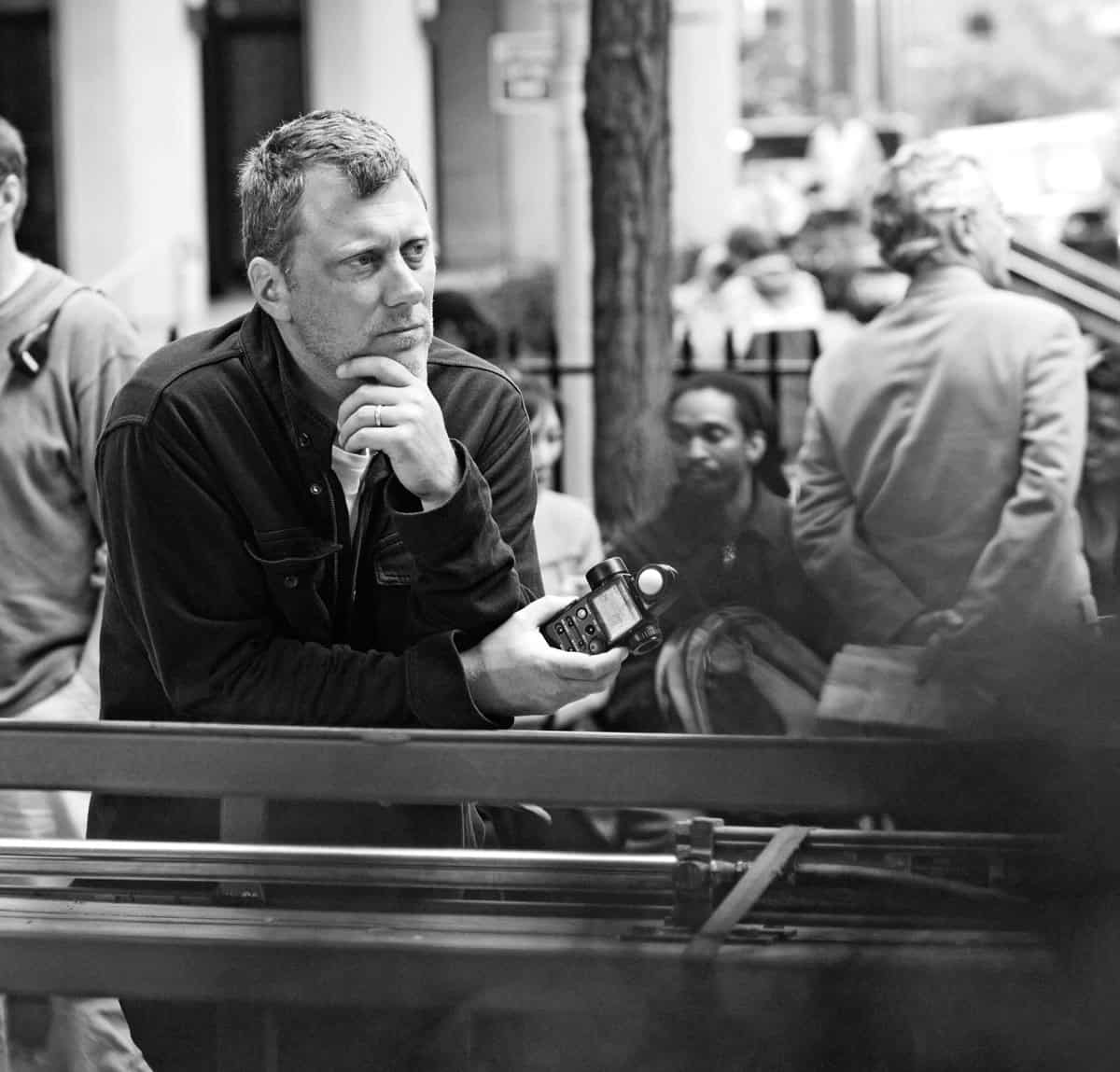 "In the San Francisco Opera, ... my gaffer/chief lighting technician Len Levine, and I, had to rehearse bringing the lights in and out, to make it as fast as we could."
- Alwin Küchler BSC
"We had to share the lighting spaces, so I couldn't always hang my lights and leave them," he adds. "In the San Francisco Opera, for example, my gaffer/chief lighting technician Len Levine, and I, had to rehearse bringing the lights in and out, to make it as fast as we could. That's a very different way of lighting than what we normally have when we have control over the space."
Because the movie's three acts span from the 1980s to 1990s, Küchler suggested to Boyle that they mix film and digital.
"The story lent itself to showing how Steve Jobs played his part of taking us into the digital age," he explains. Boyle loved the idea. Act 1 was shot in 16mm with the ARRI 16 SR3 camera using Angenieux Optimo zooms including the 15-40mm T2.6 and the 28-76mm T2.6 as well as Zeiss 16mm Super Speed Primes. Act 2 was shot in 3-perf Super 35mm, with the Arricam LT and ST, using ARRI/Zeiss Master Primes and Angenieux zooms. Act 3 was shot with the Alexa XT "with pretty much the entire focal range," says Küchler, who says he used rental house Keslow Camera.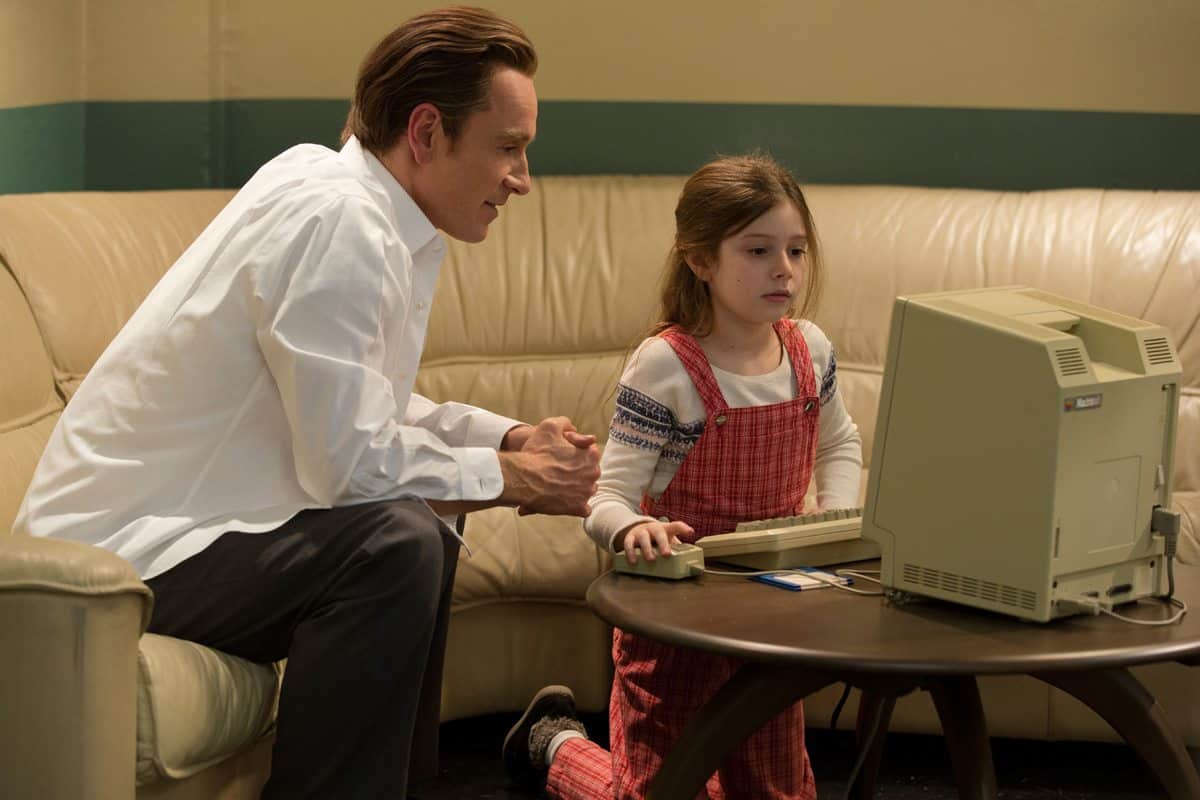 "I was trying to get the sharpest lenses for the last act, so we used zooms a lot on the Steadicam."
There was also some limited use of the RED Epic Dragon. Film stocks, pre-ordered from Kodak, were Vision3 500T 7219 and 500T 5219. All the film was processed at Fotokem in Los Angeles.
Although Act 2 has some flashbacks to Act 1, and Act 3 to Acts 1 and 2, Boyle and Küchler made the decision to stick with the medium of each act. "Otherwise it would be too distracting," Küchler says. "If you're looking at a 16mm picture, you forget about the grain, but when you see it in comparison with digital, you notice the lack of grain. We didn't want it to come across as pretentious or stop the flow of the language."
The one exception is in Act 3, when Sculley and Jobs are talking about when they met, and we see a flashback of them seeing Job's father in a restaurant in the late 1970s. "We shot that in digital with vintage Cooke Panchro lenses," says Küchler. "But we did not shoot in 16mm."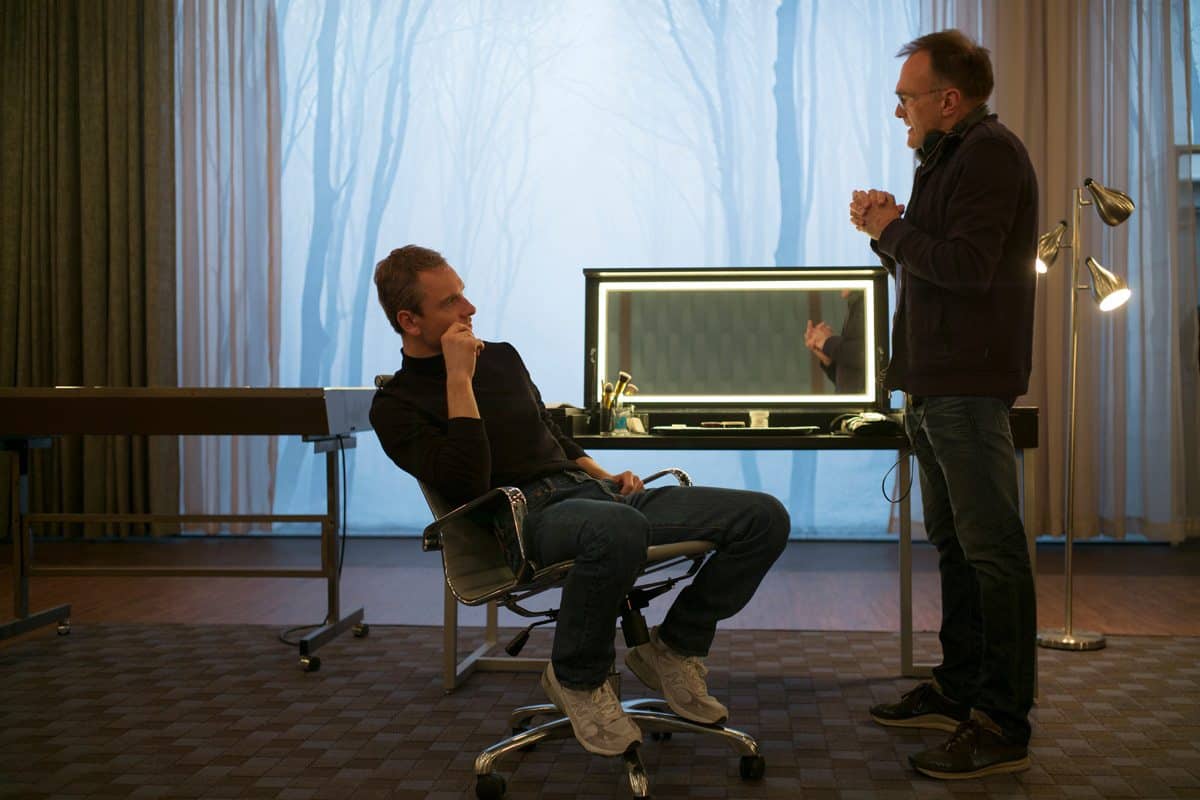 Almost the entire movie was shot with Steadicam, operated by A-camera operator Geoffrey Haley, not just because the film crew had to move quickly down narrow corridors but because Jobs is always the centre of the action, the sun, with the other characters revolving around him like the planets, says Küchler, who notes that Haley matched Fassbender's energy in portraying Jobs' intensity.
"The story is about people keeping up with Steve Jobs," he says. "Danny is always good about creating an atmosphere – that what's happening in front of the camera is also happening behind the camera. So we were always working to keep up with Danny to fulfill that vision."
Because Boyle wanted to liberate the actors – "so that they would be like racehorses at the start of the gate" – that meant a minimum of relighting. Küchler, working with Levine, relied on LED lights, because of their form factor and the speed and ease of deploying them. He used LiteGear xFlo ballasts to retrofit the fluorescent fixtures, using the ETC Eos Titanium lighting-control desk to set levels. In the grid, the crew hung Mac Tech LED tubes. Other lights included Kino Flo 2-foot 4-bank, 15-inch 4-bank fluorescent fixtures, BarFly 100s and 200s, Par20 and Par46 LED fixtures, all controlled by the RatPac 10-channel 1.2K dimmers hidden on the set.
Steve Jobs was finished at Technicolor London, with DI artist Jean-Clément Soret. "Making Steve Jobs was physically tough," Küchler concludes. "We had very short hours and it was a very restrictive environment. But our director was very good at embracing these restrictions. If you look at it as a challenge, you become inventive, and good things come from it."