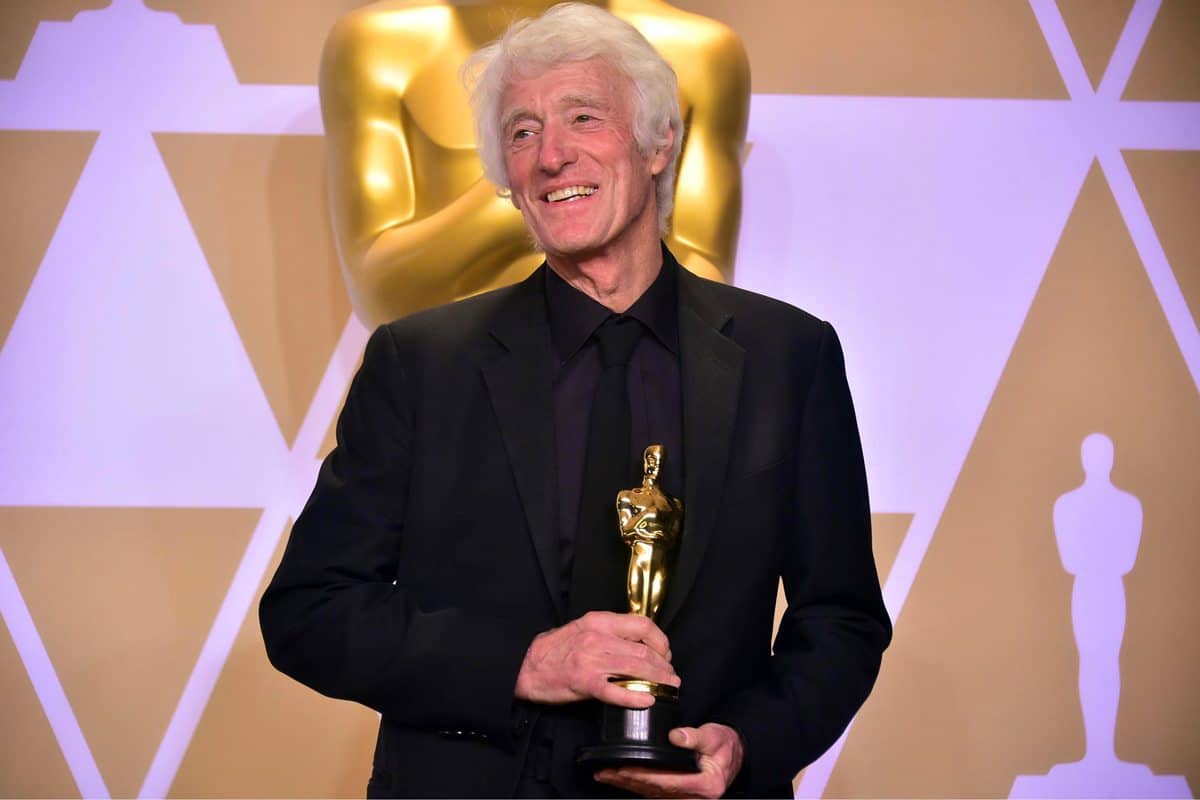 British cinematographer Roger Deakins CBE BSC ASC won the Oscar for his cinematography work on director Denis Villeneuve's sci-fi blockbuster Blade Runner 2049 at the 90th Academy Awards, held on March 4th at the Dolby Theatre, Los Angeles. Deakins' win marks the end of a long run of nominations for the Academy Award, the cinematographer having previously collected no fewer than 13 nods. Earlier this awards season, Deakins also won awards from BAFTA and ASC for his work on the film.
Deakins was up against a group of cinematographers who had each created arresting visuals across a range of different movies. These included Hoyte van Hoytema's visceral IMAX work for Dunkirk using film, Dan Laustsen's sumptuous photography for The Shape of Water, Bruno Delbonnel's atmospheric lighting of Darkest Hour, and Rachel Morrison ASC's bleak imagery for the Netflix feature Mudbound. Along with Deakins' win, this year's Academy cinematography nominations were noteworthy as Morrison was the first woman ever to be included in the category in all of Oscar history.
Deakins is one of the industry's most pre-eminent cinematographers, best-known for his work with the Coen Brothers, having shot 11 of their features, but also forming significant partnerships with Sam Mendes and Denis Villeneuve. He picked up his first Academy nomination in 1994 for The Shawshank Redemption, and had subsequent nods for the likes of Fargo, Skyfall and Sicario.
Blade Runner 2049, the sequel to Ridley Scott's much-admired 1982 film, stars Ryan Gosling as LAPD Officer K who unearths a long-buried secret that has the potential to plunge what's left of society into chaos, and takes him on a quest to locate Harrison Ford's Deckard, the protagonist of the first film. When the movie went on release in October 2017, Deakins' work on the film, which was shot in Hungary, was widely admired by critics and industry professionals for its imaginative dystopian spectacle.
During his Oscar acceptance speech Deakins thanked his wife, James Deakins, as well as his director and the film's producers. He also made a point of thanking his team on the production – many of whom he'd been working with for decades, others he had only met for first time whilst shooting the movie in Budapest – and dedicated the award to them.
"I really love my job," he commented. "One of the reasons I really love it is because of the people I work with in front of and behind the camera."
Deakins is currently working on The Goldfinch, an adaptation of American novelist Donna Tartt's bestseller of the same name. The film stars Nicole Kidman, Ansel Elgort and Luke Wilson and is directed by John Crowley.
Read all about Deakins' Oscar, BAFTA-and ASC Award winning work on Blade Runner 2049 in our feature, by clicking on the image below: