TOOLS OF THE TRADE
Every DP today carries with them a powerful mobile device that can serve as notebook, viewfinder, light meter, compass and much more besides. Apps can help visualise and communicate, prep and plan. 
"What professional DP is going to line up a shot on a movie using their phone? You're mad. It's embarrassing." Such was the response Nic Sadler received from established DPs when he previewed his new director's viewfinder app, Artemis, 13 years ago. Jump cut to the present day and mobile devices have become an invaluable tool both on set and in pre-production.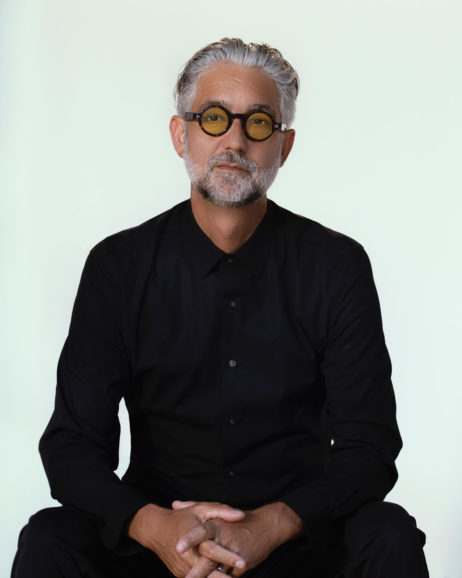 "I use all the usual suspects I guess – Artemis Pro, Helios Pro, pCAM Pro, Sun Seeker," says Christopher Ross BSC, President of the Society, "but the most useful app that I have is Notability on my iPad. I use it for script breakdowns and sketching out lighting plans. I really love how fast I can get ideas down with it. Then the folder's worth of drawings is sent to Dropbox or Google Docs, to be shared with my team so that everyone has access to all of the work that I'm doing and can see when I've made changes. It's more essential to my working method than a light meter." 
David Cawley is another fan of Notability, developed by Ginger Labs. "With the iPad you can do split-screen so I can have one half script and one half notes," he says. "Paper is also great, but when it comes to sharing ideas, digital makes a difference. I shot a movie post-lockdown 2.0 which meant a lot of remote planning on Zoom and working on the iPad whilst speaking each day with the director meant that I went to set with notes and drawings for every scene. I was then able to organise these to show the gaffer or art department."
Ashley Barron ACS prefers to break down scripts in spreadsheet form with Apple's Numbers. "I do the whole script, top to bottom, it lets me see it objectively," she says. "It gives you perspective." Columns in her spreadsheet include "interior/exterior, then where it is, what time of day it is, who's in it, shots, any notes the director's given, anything I need to remember like 'This is VFX heavy…' It's just getting my brain to compartmentalise everything."
Scriptation is an Emmy-winning app that provides another method of making digital notes and linking them to the screenplay. "It's one of the most important applications you can have when you're prepping a job," says Sadler. "What Scriptation does is track all of those notes with the script, no matter what version it is." When scenes are revised or deleted, the notes are automatically moved with them or hidden.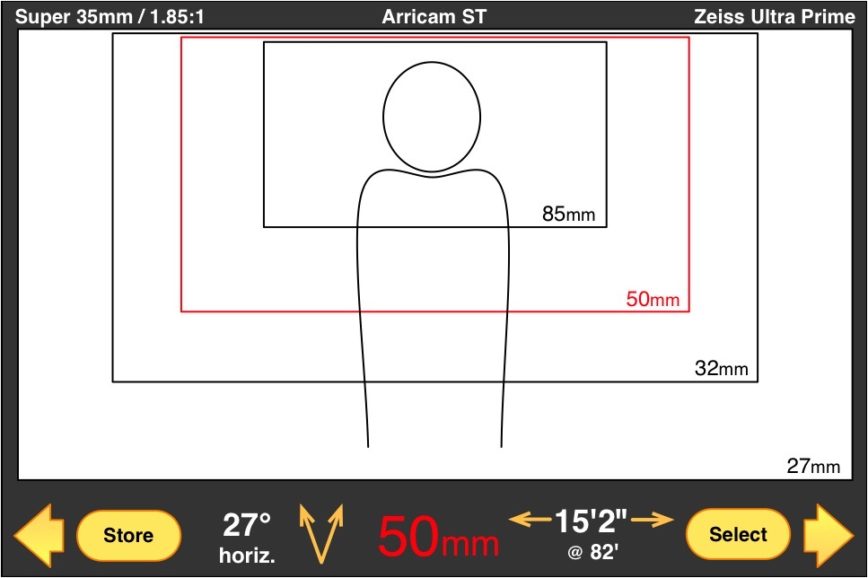 Sadler's company, Chemical Wedding, is looking to integrate its apps with Scriptation. It will be the next step in a long and successful journey that began with the release of its sun path calculator, Helios, just as the original iPhone hit the market. The Artemis Digital Director's Viewfinder – another Emmy Award recipient – followed in 2009, and then Artemis Pro in 2016.
"It's such a valuable tool on recces," says Ed Moore BSC of Artemis Pro. "I set up all the lenses, the exact frame lines, everything, before I do a single recce." He snaps potential camera angles, which Artemis stamps with metadata like focal length, compass bearing, and sunrise and sunset times. "I create on my phone… an iPhoto shared album. I invite the director, the art department, the execs… Of all the things I've done, that has been the one that people I work with appreciate the most."
Artemis is by no means the only viewfinder app. Mumbai-based DP Chinmay Salaskar uses Cadrage (French for "framing"), preferring its simpler interface. "You can make a storyboard out of it in detailed format," he says, "with notes to be written on the right side of pages. If I open the image… I get the map and where I pointed the camera at. So, these recce images are shared among all the departments from the AD to the gaffer, so they know where to place lights and the places which we are going to point the camera at – in short, a live storyboard."
"There are some productions I've worked on where there's not a budget in place to pay for a recce for a crew member, or they can't make it," says Barron, "so [an app] becomes a communication tool." Her tools of choice here are 360 Pano, a panoramic photography app, and Polycam LiDAR & 3D Scanner.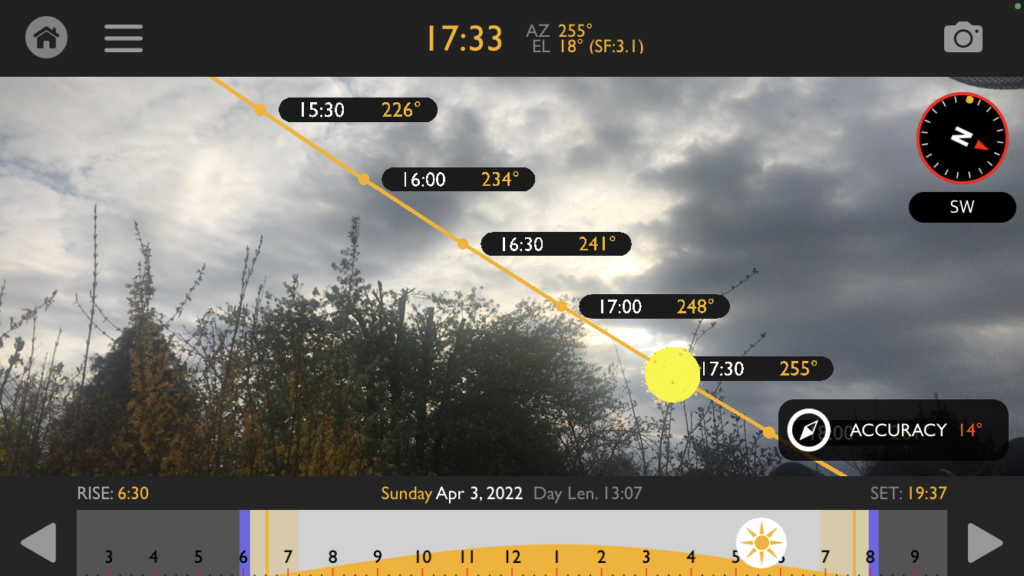 Leveraging the Light Detection and Ranging technology built into the latest Apple devices, Polycam builds a 3D model of a real-world environment as the user pans their device around it. "You get a full scan of the room that you can move around," Barron explains. As time is often short on a recce, the app gives her a chance to explore the space from all angles at her leisure. The models can be shared and opened in commonly available software like Preview on macOS. "You can send it to other people, and they can move around it with their cursor on their laptop. I pop it on Dropbox so people can look at it."
American DP David "DI" Ishida – another Cadrage fan – used the desktop app Cine Tracer on a recent short film, Contact Free Delivery. Unlike Polycam, Cine Tracer requires the user to construct the 3D model manually from pre-made elements, but its library of virtual lights and grip equipment is where it really comes into its own. Still under development by cinematographer Matt Workman but available as an "Early Access" release, Cine Tracer is based on Epic Games' Unreal, the gaming engine often used in LED volumes.
"It was super helpful to scout a location, take measurements, and then be able to drop in [virtual] lights and sliders, and judge space and framing," says Ishida. "Working with the director, we used the lighting elements to make decisions as to what our sun path would be for different scenes in the short, even going so far as to set the height of the combo stands to decide a rough angle for the sunlight."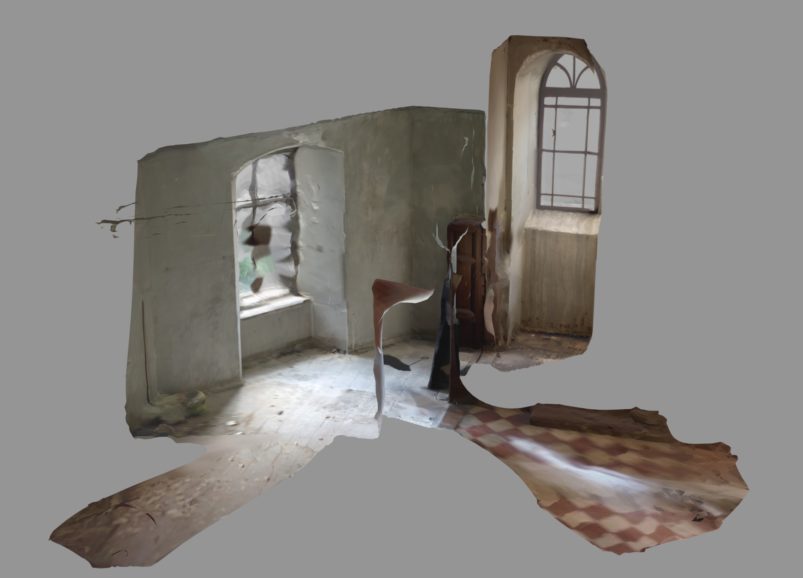 Moore has created similar previz using the open-source software Blender, most recently when he needed to convince producers that a particular effect was going to work. "Being able to [render] something that has lighting effects and haze in the air and be like, 'Look at this!' – that was a really worthwhile way of spending a couple of days in Blender."
On other shows Moore has employed Shot Designer from Hollywood Camera Work to create blocking diagrams. He finds that contemplating a scene in plan view can inspire new ideas. "Sometimes you can see, 'Actually if we connect these two shots on a dolly track this could be a really elegant developing shot.'"
To prepare equipment rental lists, Moore and his camera assistants use an app called Camlist. "It's made by some French ACs. It's got a huge database of all the kit you'd want. It's got very good versioning, so you can output Version One to production, get that quoted, then as things change it will very clearly generate PDFs with new stuff. The ACs love it because they can all collaborate on a project."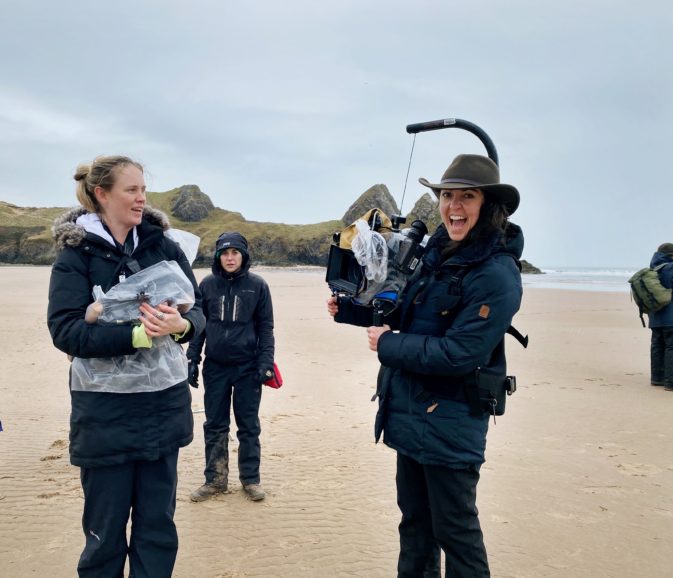 Once production begins, Barron's go-to apps are Artemis Pro – "it's [for] communication on set between team members" – and Helios Pro – "because I will still need to remind myself where the sun's going to go, or if schedules shift or you're trying to think ahead or troubleshoot."
Ishida employed Sun Seeker from ozPDA on Contact Free Delivery: "The augmented reality overlay made it quick to visualise where the sun would be and at what angle light would enter the space. From there I could determine where we needed to block out the sun from the windows."
Another app which Moore uses on set is Airtable. This has enabled his ACs to do away with handwritten camera notes in favour of a database in the Cloud. "The post-production department always has access to this database," he explains. "When we shot Britannia, the DIT would add an image for each slate. If we're going back to shoot some pick-ups, using that system I can look at all the shots we did on that day. I can see the white balance I had on the camera, the lenses I used. I can see all the stills in one place… The more things you connect together with strong data correlations, the more benefits you can get."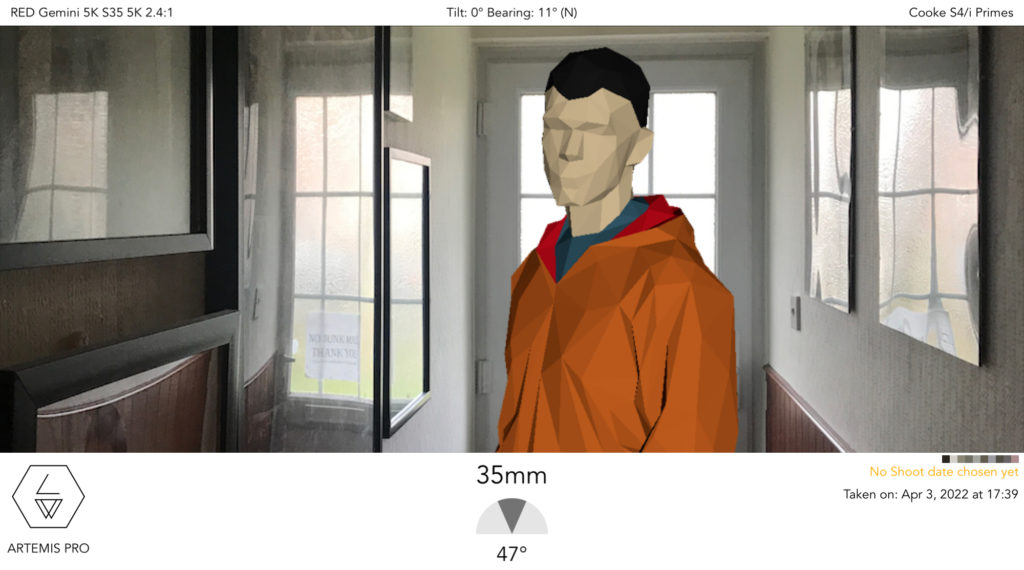 What future benefits might apps have in store? The role of augmented reality and virtual reality technology seems likely to increase. The latest version of Artemis Pro already allows the user to add virtual stand-ins to the image, and this is an aspect which Sadler and company have big plans to develop. "What Henry Ford said about innovation is true," he observes. "If he'd asked people what they wanted, they would have said, 'Faster horses…' You have to put a line in the sand and then push people to it. And then when they get over the line there's no going back."