SKY RISERS
Drones, helicopters, and fixed-wing aircraft are helping filmmakers create creative and spectacular shots that soar. We examine the developments in the ever-evolving world of aerial cinematography.
Aerial cinematography is long-established in cinema history. From bi-plane dogfights in the 1927 WWI drama Wings to the first helicopter shot in 1945's The Bandit of Sherwood, the airborne sequence has become a major part of the film experience, creating the impressively expansive sequences the big screen was made for or giving audiences a different perspective of the action and setting. Such scenes have only become more sophisticated and remarkable as technology has advanced, bringing better stabilisation and more shot options.
All this has been good news for directors of photography specialising in this discipline because, as John Marzano, Associate BSC GBCT, notes, "there is always a desire to 'do something different'." The aerial cinematographer and company director of Marzano Films comments that it is his role to come up with "new and exciting ways" to shoot. "It's not always easy to find an innovative way of shooting, for example, 'the London Skyline'," he says. "It often comes down to the luck of the lighting at the time of shooting."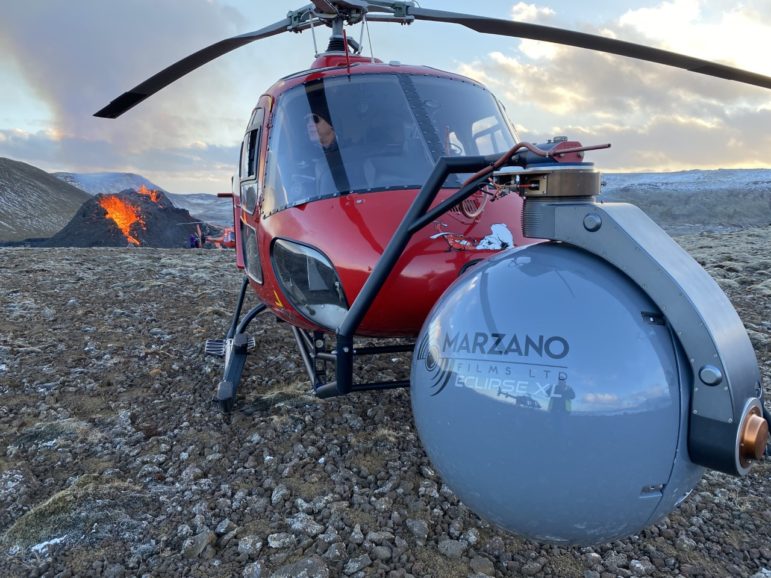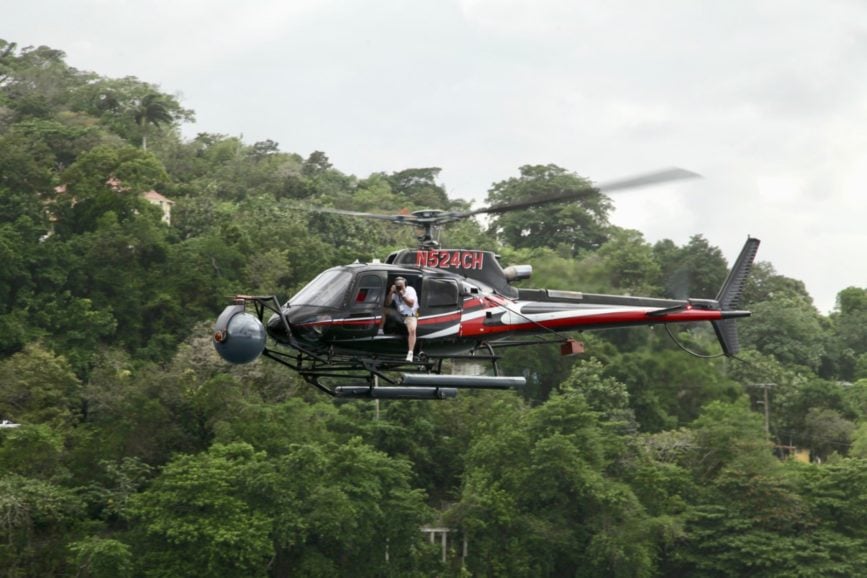 Like the film production industry as a whole, aerial cinematography was affected by the COVID-19 crisis when it first hit. "Demand tailed off significantly during the lockdown last year," Marzano observes. "It wasn't until September, beginning of October that things began to pick up. Since then, the work has been non-stop and from January onwards we have regularly had multiple crews out simultaneously."
Marzano Films works in partnership with The Helicopter Girls, which specialises in drones. The drone has made its mark on filmmaking in the last ten years. After being seen as both a novelty and a game changer – particularly for the ability to achieve shots that helicopters could not and being markedly cheaper to deploy than their bigger relatives – drones are now part of the overall offering for DPs and operators. "The drone market is still very young and developing fast," Marzano says. "New technologies are arriving all the time. First Person View [FPV] drones are very small and maneuverable and the latest ones we have built in-house can carry a RED Komodo with Canon Cine Primes for 6K imaging."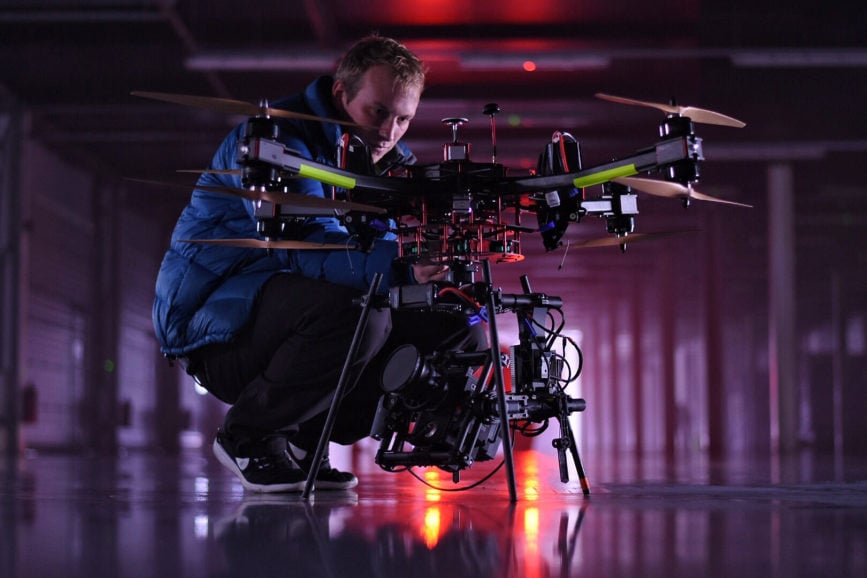 Will Glover, founder and drone pilot of Fleye, comments that directors and DPs are "learning new ways of using drones other than the static high-wide general view (GV) style shot" that is so familiar today. "Recently we've been ramping up our selection of FPV drones, which are much smaller and can be flown by a pilot wearing goggles as if they were sitting in the driving seat," he says. "This gives a whole new host of possible shot opportunities from soaring birdlike flights to following a ball into the back of the net. We also have larger drones capable of flying the Sony Venice and ARRI Alexa LF. Recently we flew a large system inside a huge war bunker. Access was only a door's width so using bigger equipment such as Technocranes wasn't possible."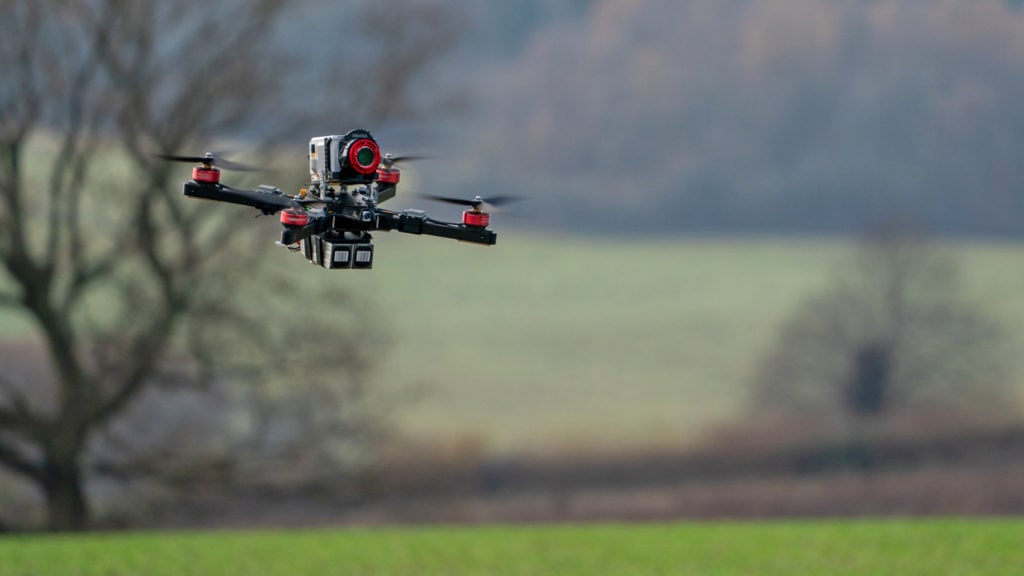 XM2 Pursuit offers large payload drones – plus ground tracking vehicles – with helicopters and fixed wing aircraft. The company (profiled in BC 103's Innovator) last year brought together Australian drone developer XM2 and American aerial film specialist Pursuit Aviation to build on the film work of the two companies. Chief executive Stephen Oh categorises the market in the last year or so as steady, with work on both films and TV shows. He adds that "revenue diversification" has been a major part of the company's business plan, splitting between providing aircraft on productions and carrying out R&D work for space exploration.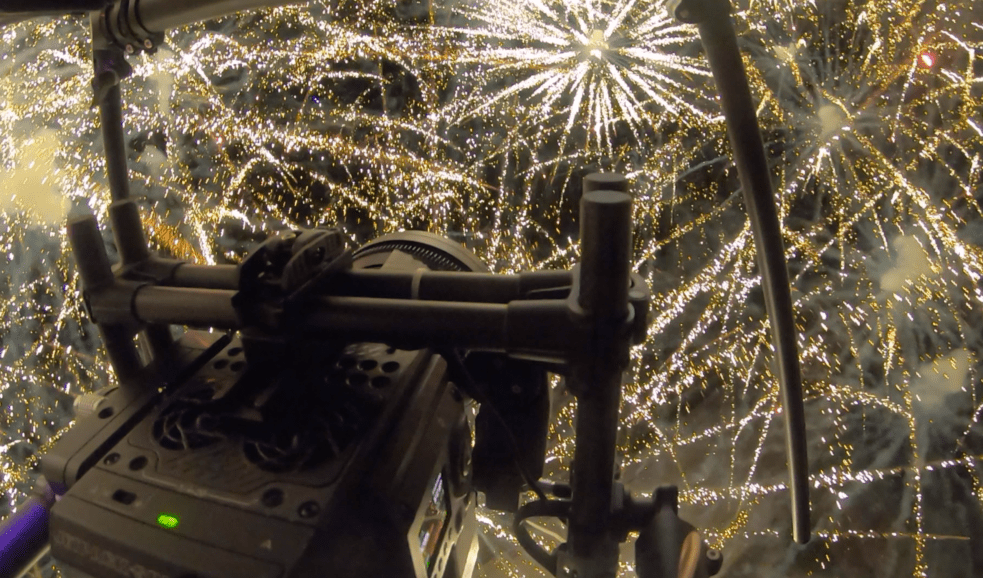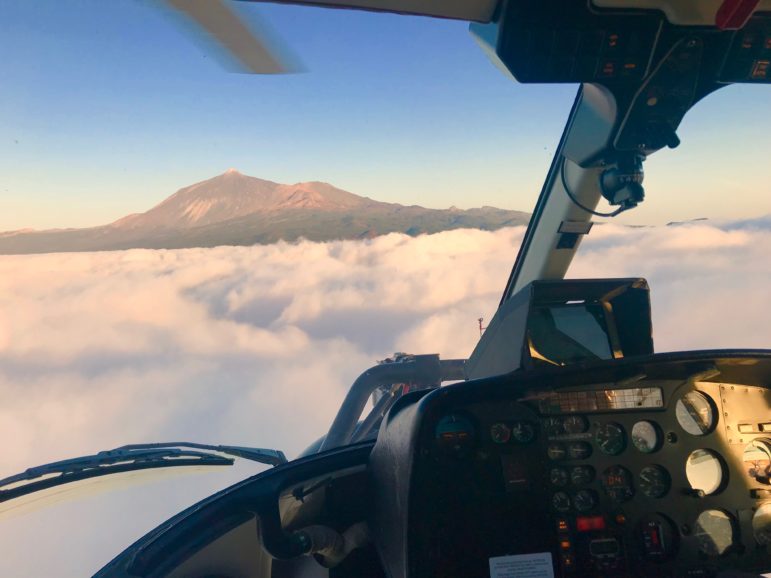 As for what kind of shots are being requested from both helicopters and drones, Oh says it is a "very broad" spread. "Every director is very different in how they visualise," he comments. "Obviously you've got the traditional establishing shots, the big high wides and the flyovers. But shots are getting more intimate and creative because many filmmakers are looking for something that hasn't been shot in a specific way. What's happening with us is that increasingly I'm getting scripts of movies in advance and going through those. Then we're able to go back and suggest 'what about this?' and 'what about that?' And they're listening to us, which is great."
Oh started out in drones but now is involved with fixed wing aircraft and helicopters, putting him in "both worlds". This, he says, gives the flexibility and freedom to offer the client the right tool for the job and not just the only one available: "When we give our opinion on something, it's very clear. If we were just a drone company and somebody asks 'can you do this shot?' [but] it's destined for a helicopter shot, as a drone company I'm going to try my very best to win that project over or vice versa. If I'm only a helicopter company and there's a shot that's better from a drone, I'm going to say, 'Do it from a helicopter'. Where we are right now, if you ask for my opinion on any aerial, I will give you a very clear-cut answer because they're both in our stable. I won't be biased."
Helicopter Film Services (HFS) also has drones, helicopters, and fixed wing craft. Its portfolio includes Airbus copters, heavy-lift Cinema Drones by Intuitive Aerial and Shotover and a modified Learjet 35A. The latter can be fitted with a Vectorvision periscope and nose camera for filming; other mounting hardware available for production include the Typhon six-camera array introduced in 2017 to capture wide fields of vision when filming visual effects plates. The system was developed by HFS's chief executive and aerial DP Jeremy Braben, who, in 2019, came up with the TITAN ultra-heavy lift drone, which is able to accommodate the ARRI SRH-3 or MOVI XL stabilised heads for filming in large format digital, IMAX or 35mm film.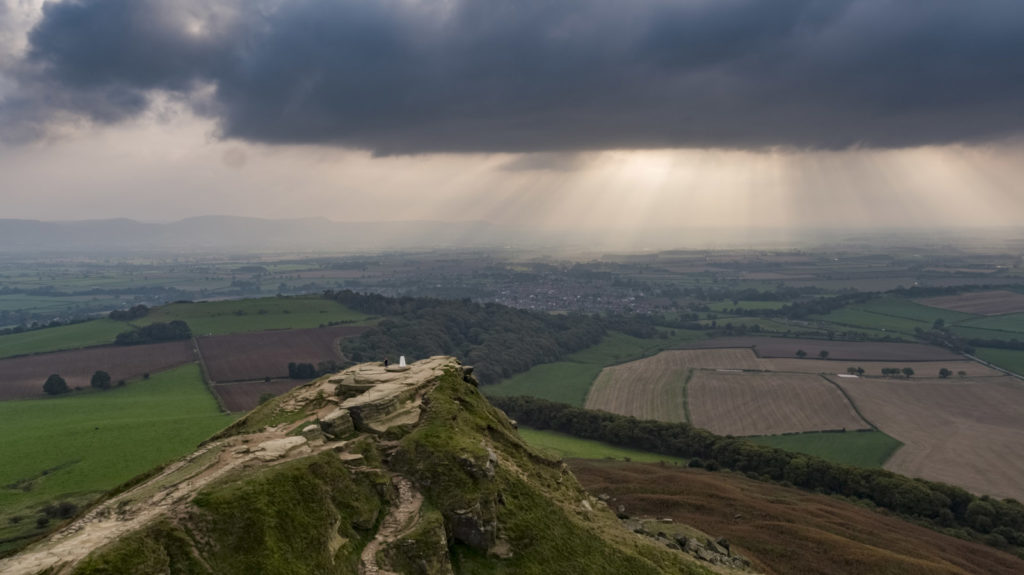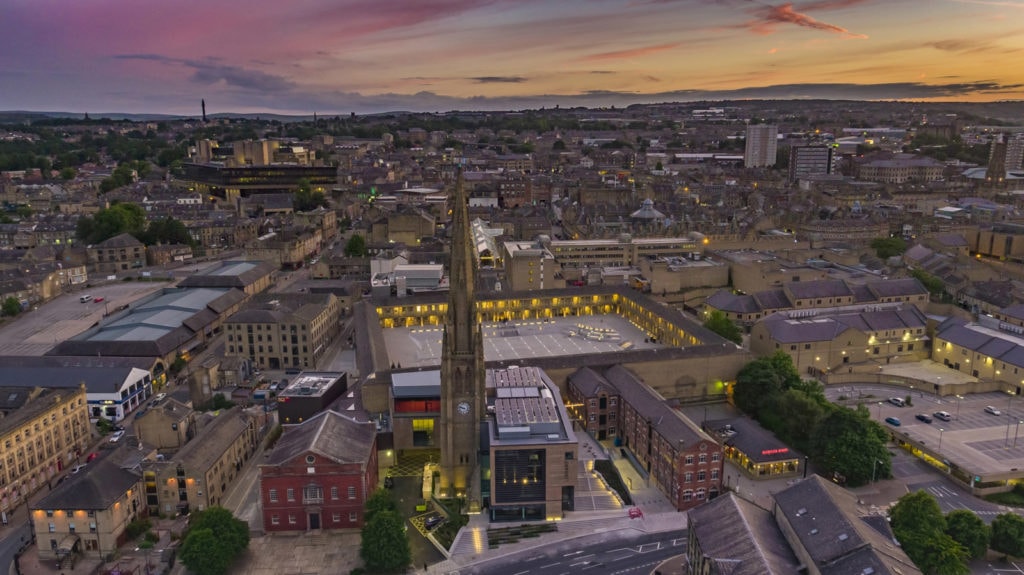 Braben describes drones, helicopters, and aeroplanes as "unique tools", adding that "each does a specific task". The range of shot types being requested, he continues, is "wide and varied" but there is one in particular that is asked for most often, especially from a drone point of view. "That's the run-in at distance from the sea to a cliff top, usually ending on someone there," he says. "A drone can do that, but it is limited by how far it can go out and is not that fast. Drones can also be restricted by the weather, particularly wind. Helicopters are not so restricted and can go greater distances [out] to come to the cliff face and on the target. You can guarantee a helicopter can do it. Then there are sequences that a helicopter cannot do, particularly if it involves higher speeds. For that you do need a fixed-wing craft."
In the years pre-2020, HFS had seen a "year-on-year" increase in aerial shoots, which Braben says were always in demand anyway. "I don't know if that was down to anything in particular or is because of drones," he comments. "People are more aware of aerial photography but that doesn't mean that drones are taking over. There was a propensity for people to say, 'I want a drone!', partly because they were seen as cheaper, and they did get over-used. But there has been a step back from drones and now they are part of the camera kit and their use is more considered these days. It's up to us as experts to advise on what is practical and what is right for a shot, such as if it's too low then it wouldn't suit a helicopter."
Drones range from smaller craft that would usually be seen buzzing around parks on a sunny afternoon to bigger, more robust models that are either better suited to carrying cameras or have been designed specifically for that task. Chinese manufacturer DJI produces drones for both the consumer and professional markets, plus camera stabilisers and gimbals, which has secured it a place in filmmaking. Halo Vue Aerial Photography of Yorkshire is a DJI user; its current drone kit list includes two Inspire 2 aircraft both with the additional licence to record in ProRes, RAW and CinemaDNG, plus the Zenmuse X5 and X7 aerial cameras, as well as Mavic Pro2, Mini2 and FPV drones.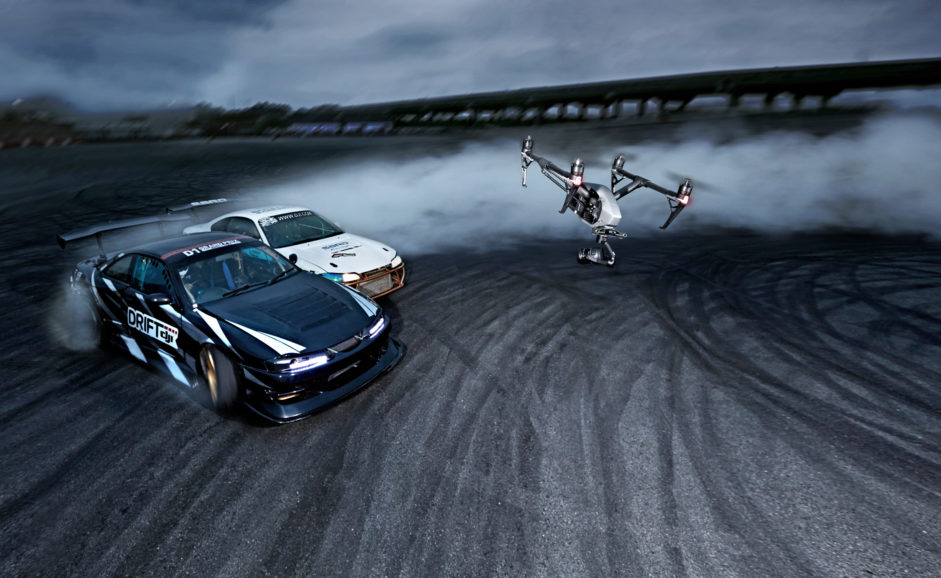 Halo Vue founder and commercial drone pilot Phil Fearnley, who is also a professional photographer, comments that the affordability of drones has been part of their appeal to film and TV productions. "If the production has only so much money put aside for aerial filming, with the Inspire 2 they can either save by not using heavy lift aircraft or get more filming days for what money they have," he explains. "Directors and DPs love coming up with new ideas for getting different viewpoints from the drones. These can include tracking shots, GVs, top downs and reveals but often they don't know what they really want until the drone is in the air." Halo Vue's TV drama work with Inspire 2 has included ITV soap Emmerdale, Gentleman Jack (BBC/HBO) and Vera (ITV).
German drone cinematography supplier Skynamic is also seeing demand growing. Chief executive and drone camera operator Gabriel Manz says it can have "up to three teams pretty busy with all sorts of rigs". He adds that DPs, directors and producers "know way better what a drone is capable of and what drone to use for which purpose." As for what people are asking for in terms of shots, Manz says, "They are looking for stuff that doesn't feel like a drone. A slightly elevated view but still in the middle of the action. We've noticed a desire for longer lenses and zooms instead of Primes to gain versatility and since the end of 2019, FPV drones have been asked for a lot."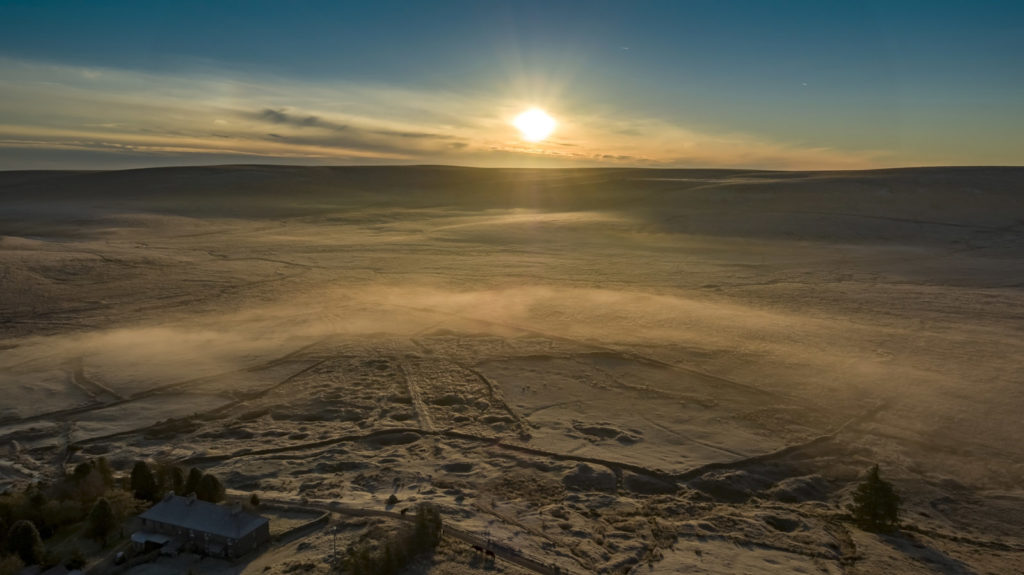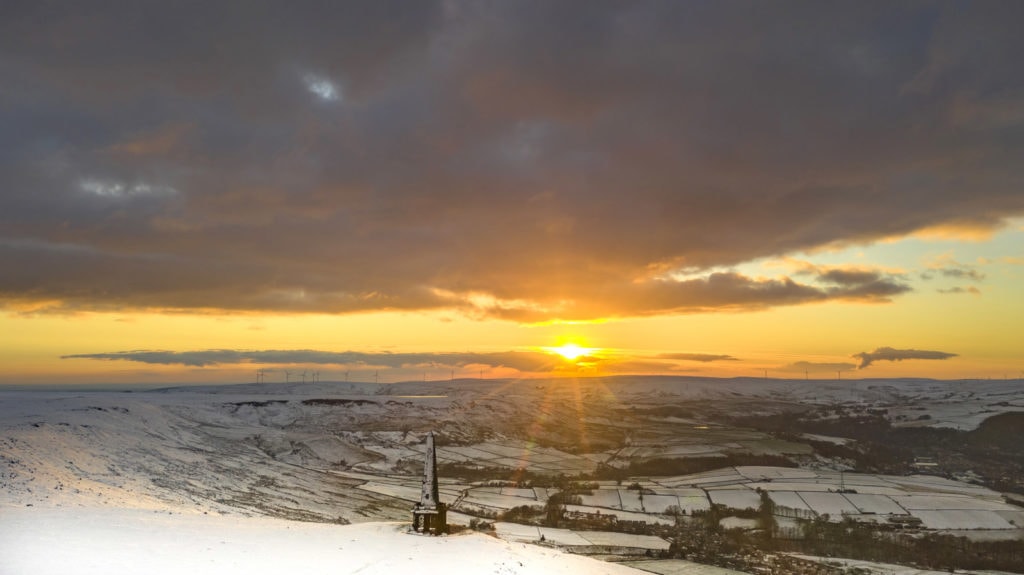 Like Vue Halo, Skynamic offers the Inspire 2 but also the LOGXON Porter heavy-lift model, Freefly Alta 8 octocopter and Cine FPV systems. While his business is in drones, Manz admits that "the helicopter is absolutely not out of the game" when it comes to films. "Sometimes we even recommend the client to use a helicopter for a certain shot," he says. "But drones gain a lot in aerial cinematography, not only due to costs but because of mobility, permits and the fascination for the human eye to make a shot feel close without the need to zoom in from a distance."
With even a previously reluctant drone user such as Steven Spielberg won over by the unmanned flyers – as was the case with HFS's work for him on Ready Player One (2018 DP Janusz Kaminski) – it is clear that they are here to stay. But so too are helicopters and fixed-wing aircraft, with all three offering filmmakers the capability to create ever more inventive and breathtaking shots and sequences. Keep watching the skies!