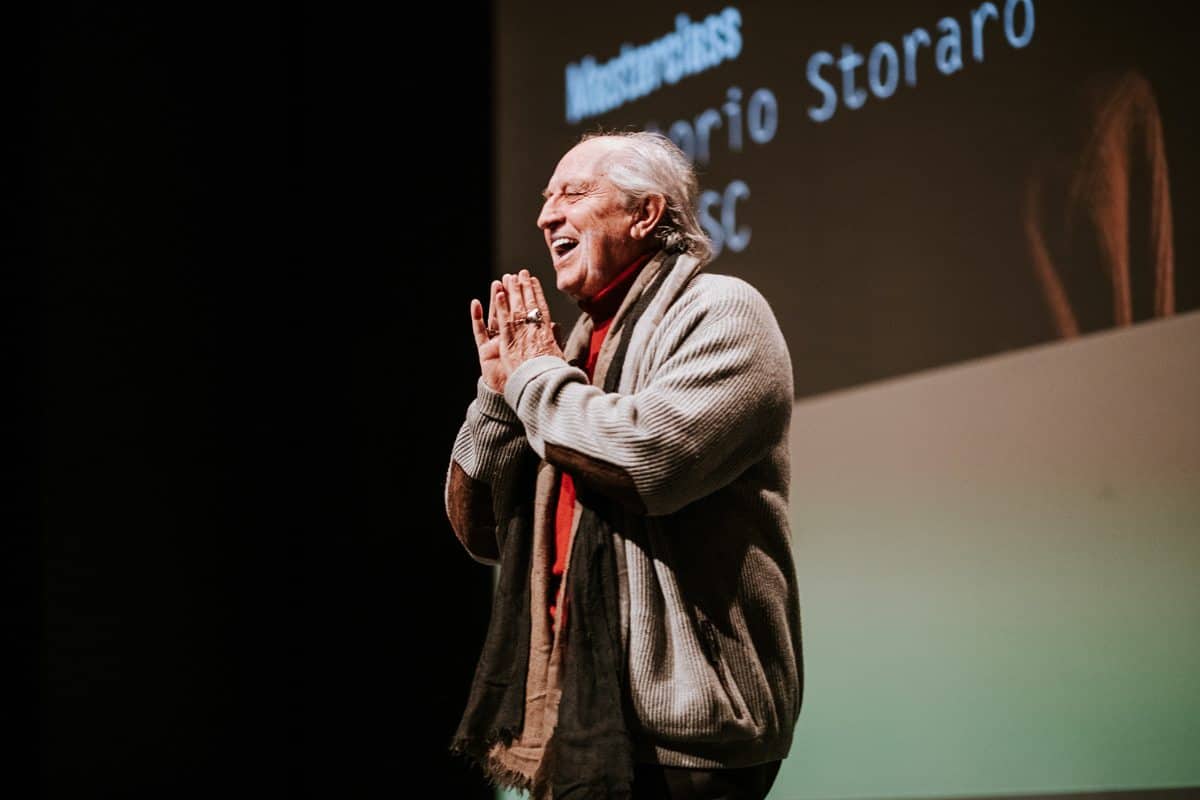 Invited by the Portuguese Academy of Cinema, and by the Portuguese Society of Cinematographers, the prestigious cinematographer Vittorio Storaro AIC ASC was honoured by receiving from both institutions, the 'Lifetime Achievement Award'.
Vittorio received the prizes in the legendary room of the Portuguese Cinematheque, where the president of the institution, José Manuel Costa, gave a speech welcoming Vittorio and underlining the honour of receiving such a celebrity. Tony Costa AIP, president of the Portuguese Society of Cinematographers (AIP), spoke about Vittorio – who has given a fundamental contribution to cinematographers and to cinematography by giving a different view and perspective of the job which is not only a technical skill but and artistic one.
Paulo Trancoso, the president of the Academy, was responsible for closing the line of speeches and he did so with his praise and admiration for Vittorio through the years before screening a small clip, edited by himself, summing up most of Vittorio's films.
Closing the ceremony, Vittorio mentioned the importance of recognizing the cinematographer as a co-author of the film like any other artists who contribute to the film making process, and thanked everyone for the recognition. Afterwards a film copy of Apocalypse Now Redux was screened.
The following day at the Sophia Awards for students – an event organized by the Portuguese Academy – Vittorio gave one of his best masterclasses speeches ever to a packed theatre, which listened to him with great admiration before paying him a standing ovation at its end.
Both organizations were very thankful and honoured by having the presence of Vittorio in Lisbon for the two days.