Crashbangwallop!
Suzie Lavelle BSC ISC / Curfew
Crashbangwallop!
Suzie Lavelle BSC ISC / Curfew
Cinematographer Suzie Lavelle BSC ISC shot almost a dozen short films before she shot her first feature in 2009. For the next few years, she continued to bounce back and forth between arthouse feature films and shorts, before being given her break into TV.
Director Douglas McKinnon hired her onto Doctor Who in 2012, which placed her squarely in the world of the ever-burgeoning land of television.
"It's not that I don't - or didn't - want to shoot features," says Lavelle, who was nominated for an Emmy in 2016 for an episode of Sherlock, "but the work just keeps coming in. It's been interesting how TV has gotten so big; there's an audience expectation for it to almost be like the movies, and we're having a lot of movie directors come to join us. It's been a great place to be for the last five or six years."
The Ireland-native, now London-based, DP's list of TV credits is extensive and her latest project is one of her riskiest to date in terms of creativity and visual concept. Curfew is SkyOne's latest Colm McCarthy drama starring Sean Bean, Miranda Richardson and Billy Zane. The story is set in a not-so-distant future London that is under nightly military-instructed curfew to avoid being attacked by zombies. The biggest draw to the story, though, revolves around a 'till-the-death' car race to a protected island.
"Production set it up quite cleverly at Space Studios in Manchester," Lavelle explains, who had never done extensive car racing work before. "They used one of the stages as our own 'pimp my ride' studio, full of cars and mechanics. I was in there on-and-off throughout the whole of my prep, asking questions any time of the day. My grip Dan Inman could go in and practice rigging. We sat in the cars. My operator, Danny Bishop ACO, brought down cameras. It was all really helpful."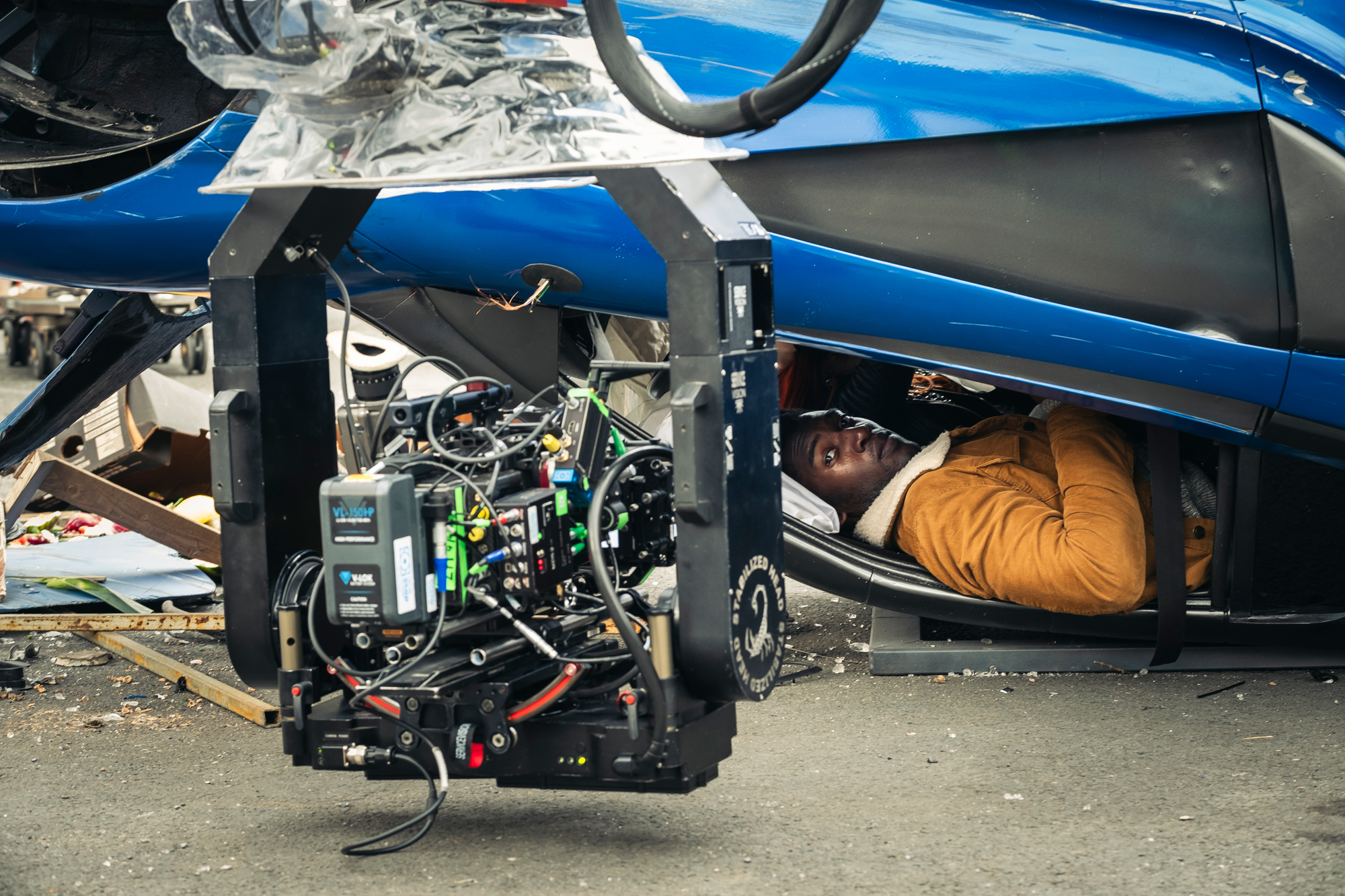 From the starting line, McCarthy wanted the show to feel like a John Carpenter film, the prolific writer-director who created the 40-year franchise Halloween. Lavelle approached her work on Curfew with the term "Carpenter-esque" echoing in her ears. Other terms she stuck to were punchy, visceral and unique. The goal was for the look to be bold and vibrant, with rich, inky blacks. Lavelle adds: "The performances were so natural that we could really heighten the world around them."
Another goal for the look was to incorporate all the genres - car racing, creepy movies, zombies and horrors, comedies and even love stories. Each episode was to be an homage to a genre. And the technical decision that Lavelle felt most hinged on incorporating these looks lay within the lenses.
"We decided to shoot Anamorphic," she says. "All the Carpenter movies are. I also wanted to use vintage glass. When I met Colm for the interview, he said to me, 'In our world, in our London, I want all the street lights off.' And I knew I was going to have a big challenge on my hands because a lot of the devices normally used to either show speed or to make cars interesting at night were the bokeh out the windows and passing lights."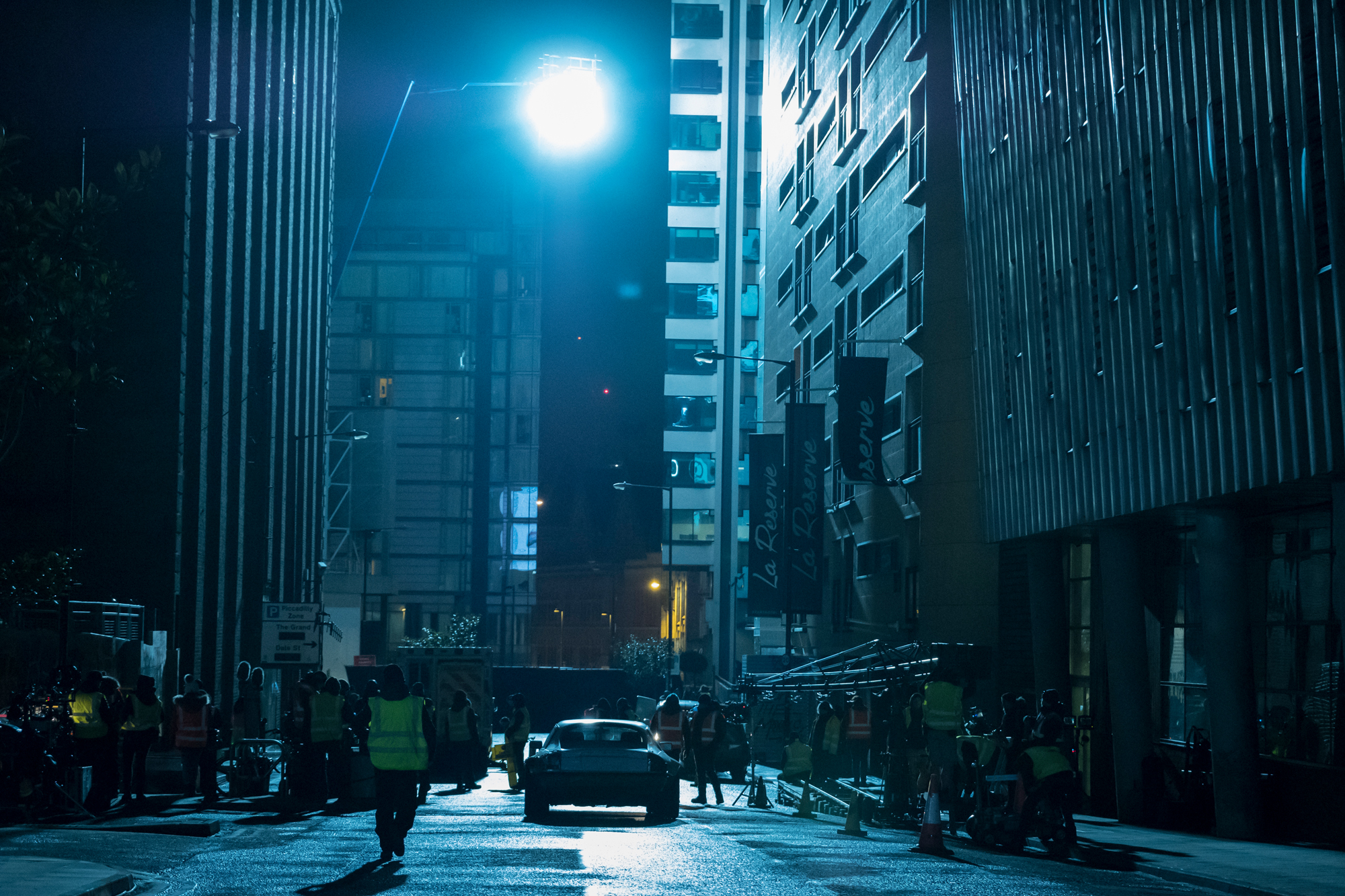 So now Lavelle and her team were in a world of moonlight, and though she felt it was a bold and exciting decision, it meant they were going to have to work that much harder to keep it visually interesting. "We did moonlight in a John Carpenter way: backlighting heavily and not correcting our HMI sources, adding a bit more blue giving it a bit of an '80s feel, keeping it a bit sourcey. It felt a little bit risky, but good risky."
Lavelle and her gaffer Phil Brookes had to figure out how to create big areas of moonlight within budget and time - they were closing parts of Manchester City centre between 7pm and 6am, and that included rigging. The pair came up with a solution though, which was to rig up two 18K HMIs on each machine with an 8x4 heavy diffusion in order to make it one source, and then they placed these machines at the end of every street to give them backlight.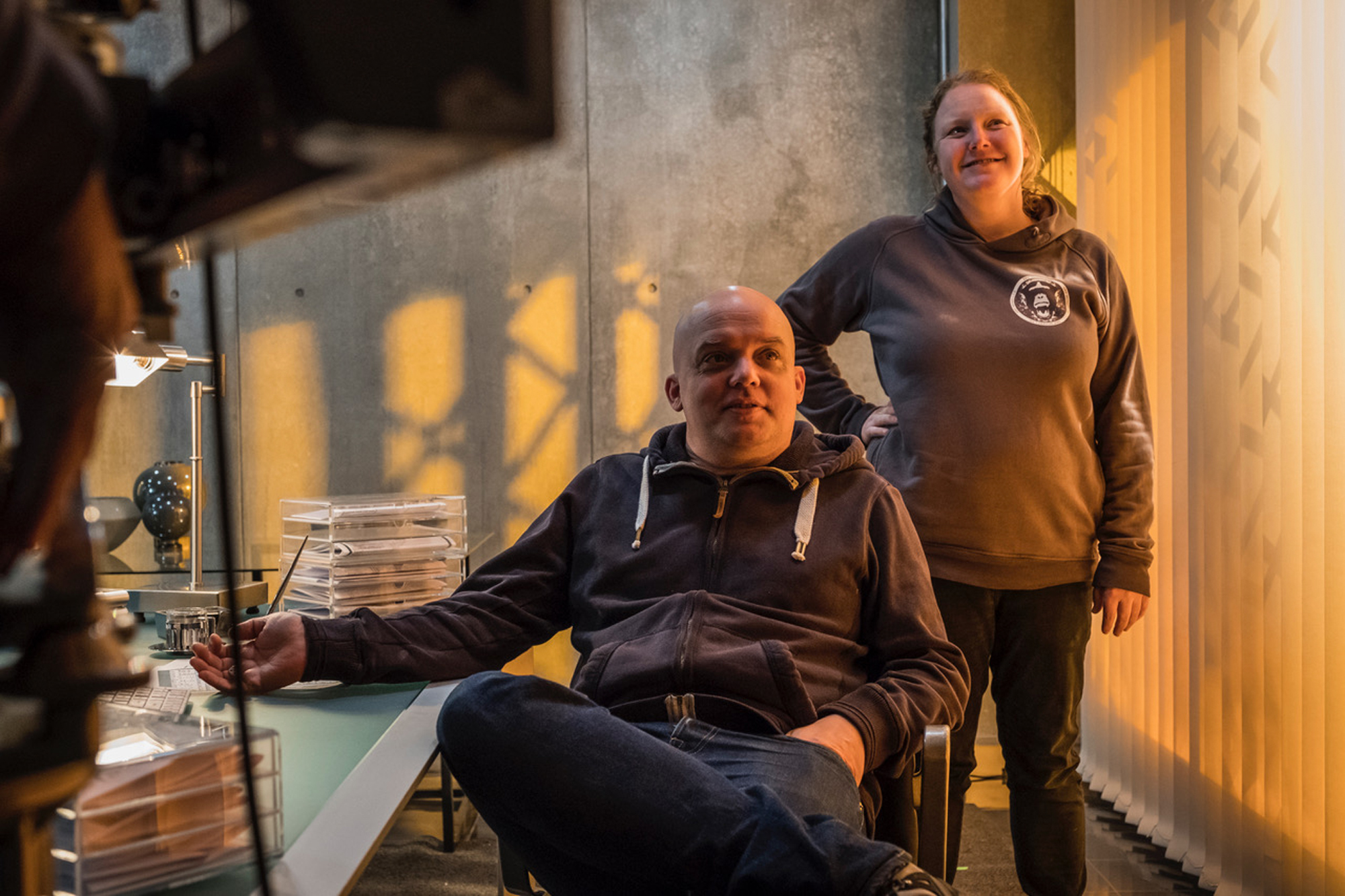 "We did moonlight in a John Carpenter way: backlighting heavily and not correcting our HMI sources, adding a bit more blue giving it a bit of an '80s feel, keeping it a bit sourcey. It felt a little bit risky, but good risky."
- Suzie Lavelle BSC ISC
The lenses Lavelle wanted to pair with her Alexa Minis needed to have a lot of aberrations and some bokeh. She tested the vintage Kowas, Elites, Cineovision and Cookes before settling on the Todd AOs, which have only ever been used on another TV show once before, by Jamie Cairney on Kiss Me First.
"They're ancient, they're not re-housed, for the focus-pullers they're tricky, and there are only three sets in the world," says Lavelle. "So, you know, we attached them to a car."
One of the most challenging aspects of shooting with cars, especially with the streetlights turned off, was that Lavelle needed nice dressing and practical lighting within the cars themselves. "That's a specific job where you need someone who understands film lighting and mechanics lighting," She says. "Brookes found LEDs that didn't flicker, and which could fit into the small space. They could be powered off the car, but didn't run down the batteries."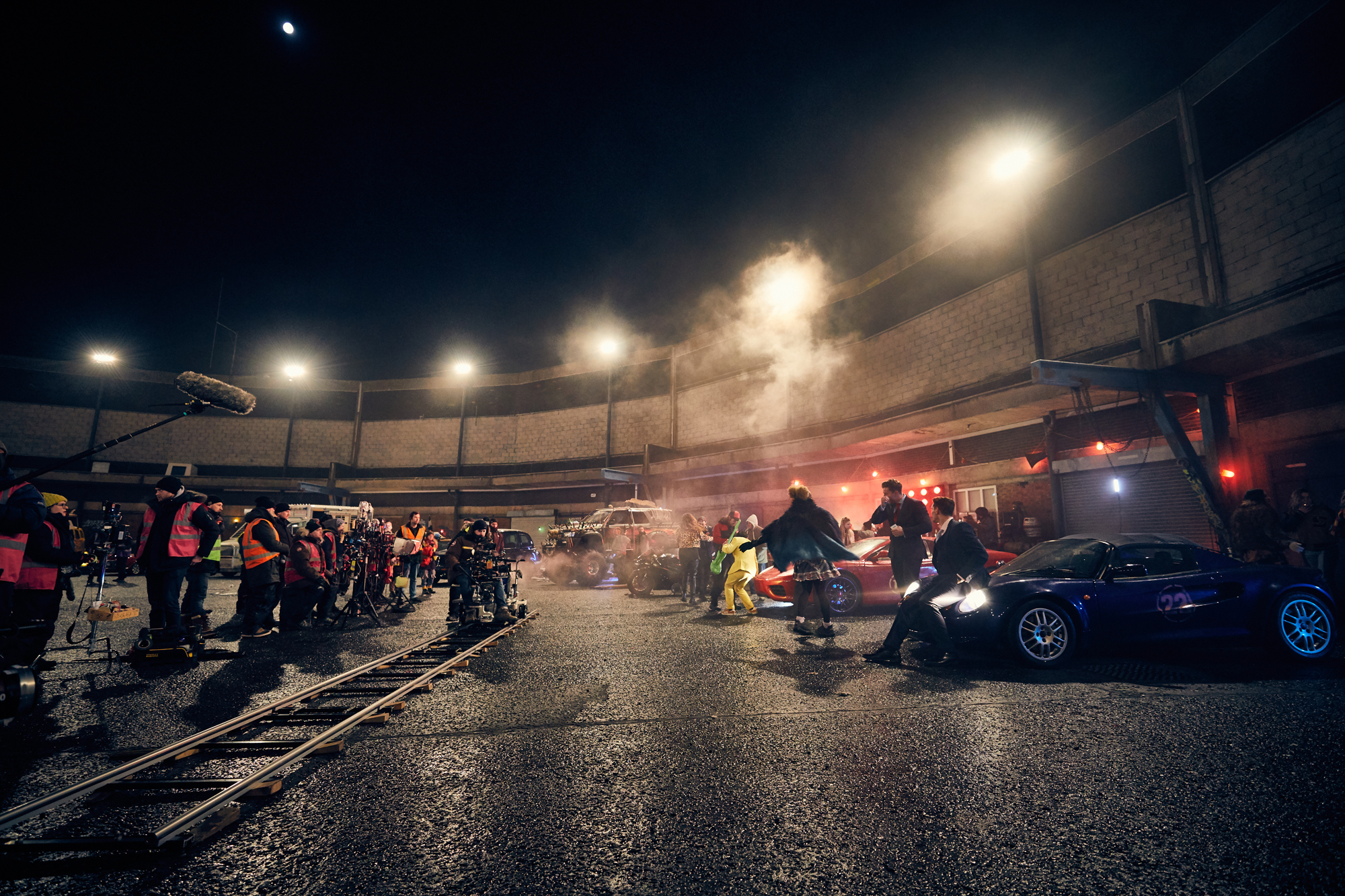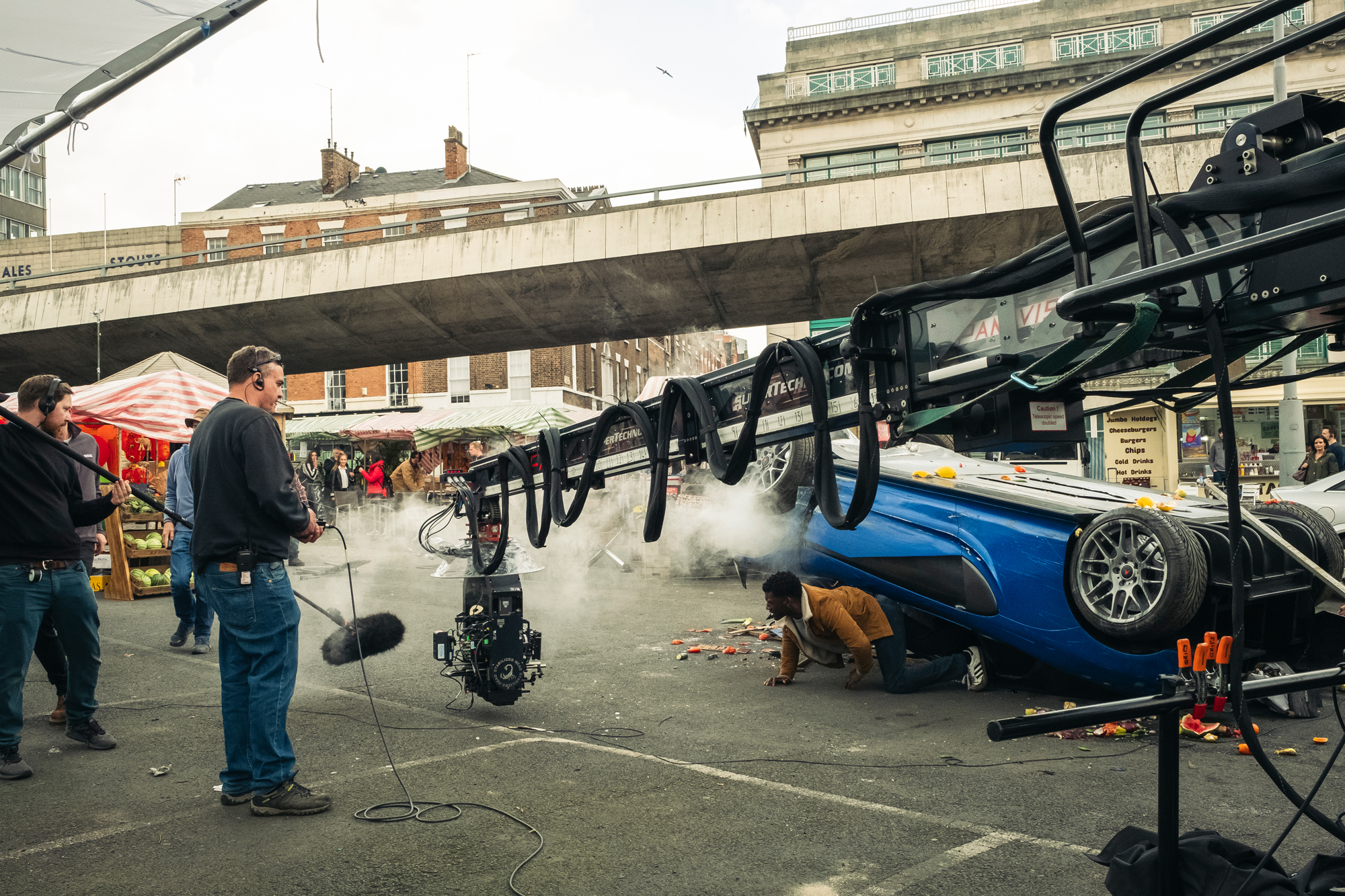 While Lavelle shot the first three episodes and set the look for Curfew, the block shooting schedule wouldn't have allowed for only one DP to run the show. Carlos Catalán - who attended NFTS with Lavelle - came on for the following three episodes and Denis Crossan BSC finished the last two.
"They were great," says Lavelle. "Carlos sat down with me and went through the looks, and then passed the baton on to Denis. They stayed committed to the look, and even took it a bit further, which is always great to see."
Lavelle finished off her look in colour timing with Greg Fisher at Company 3.