Streaming ahead
Across The Pond / Mark London Williams
Streaming ahead
Across The Pond / Mark London Williams
"Film could look a lot like television… You're going to see, on a permanent basis, a shorter window." The speaker didn't mean, of course, the kind of window that gets frosted and more opaque in winter time, but what used to be the separation between a theatrical release, and the time a feature would find itself available on one of now-numerous streaming services.
Significantly, that speaker was Joshua B. Grode, the CEO of Legendary Entertainment, who, about twenty-four hours before that utterance, had seen two films his company had co-produced with WarnerMedia, Dune and Godzilla vs. Kong, announced as going straight to streaming, as parent company ATT tries to manage damage from absent theatre attendance in this time of Covid, and bolster their HBO Max slate (and their hopes for a subscription base), to boot.
This was in the days before the rumours that Legendary may be taking ATT to court over the move, which in its suddenness, has left a lot of ruffled feathers, and considerable speculation about the future of the film biz.
Which was the very future Grode was speaking to, as part of an online - what else? - webinar hosted by USC's Marshall Business School on 'The Future of Entertainment.'
He also noted that "if you lost 7% of your box office, most of the exhibitors would go bankrupt." Which means, even with best estimates about where these hurry-up vaccines could get us in the months ahead, the old means of theatrical distribution will continue to undergo permanent change.
Not that there will be less demand for the product. "The demand for content has never been higher," Grode adds. "We've burned through the inventory we had pre-Covid."
Meaning, of course, that one of the challenges of the present moment is how to make more. And while there are ostensible Covid precautions on the few sets that are still active, the question of how more "content" can match the demand - whether pent-up for eventual, or surviving, large screens, or hungered for right now, at home - will not only persist, but accelerate, through much of 2021.
It is perhaps fitting then, that one of the new holiday films to come out, Fatman, has been primarily available in VOD form, and tells the tale of a beleaguered Santa Claus, played by Mel Gibson, who finds an embittered hitman on his trail, who - like the client who hired him - never got what wanted he wanted for Christmas, as a kid.
Shot in Ottawa by DP Johnny Derango, a frequent collaborator with rising indie filmmakers Ian and Eshom Nelms, who wrote and directed, he recalls coming back from a cold winter's shoot, to suddenly find everyone wearing masks back in LA. "In Ottawa, almost nobody was wearing a mask yet," this by the middle of last March. "When we're in that production bubble the world disappears," though the bubble was nearly unceremoniously popped, as he recalls wrapping "on 14th March - but the Canada-US border was closed 18th March." Derango had just left two days before on the 16th.
That still left posting to do, as the pandemic unfurled, and Derango - who'd shot on an Alexa LF with a Mini as a B-cam - found himself at Company 3, where things like colour correcting, etc., were all done in person. The post house "has full blown theatres (and) observes all the protocols," he says, and there were never more than four in a room at a time.
"I think that's really important to be physically in there," he adds, "especially if you're going to do a finish for home video and theatrical." And given the film's themes, and the race to leave it under virtual trees by the end of year "there was definitely a timeline on this one. I don't know that I've seen a movie turned around this fast, ever."
Derango even got to see his work at a nearby drive-in, though he allows that "it's kind of hard to watch four months of your life on a dim projection," with a sea of "dim headlights" surrounding the screen.
As for looking ahead post-pandemic, he's in pre-production with the Brothers Nelms on their next project, though he wonders, even when they can finally get back to shooting, how lingering pandemic protocols might affect production: "That's kind of a scary thing in my mind - how much time you'll lose every day," noting that if his collaborators aren't "behind me at the monitor for some reason - I run out between takes."
In the meantime, the resourceful Derango - who managed to secure the Ur-URL "DirectorofPhotography.com" for his own website - invites readers to give him a shout and a gander at his Instagram, @johnny_derango.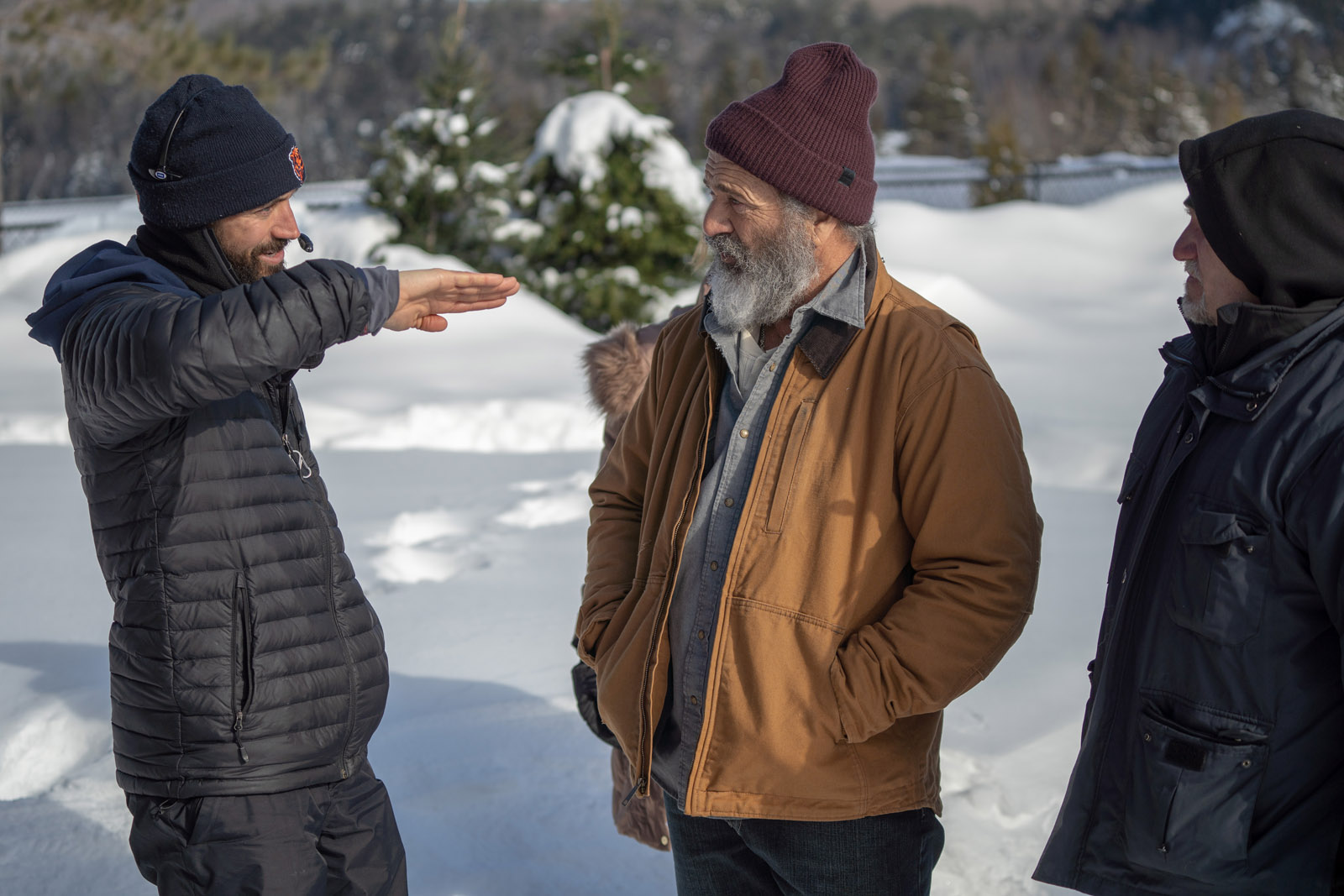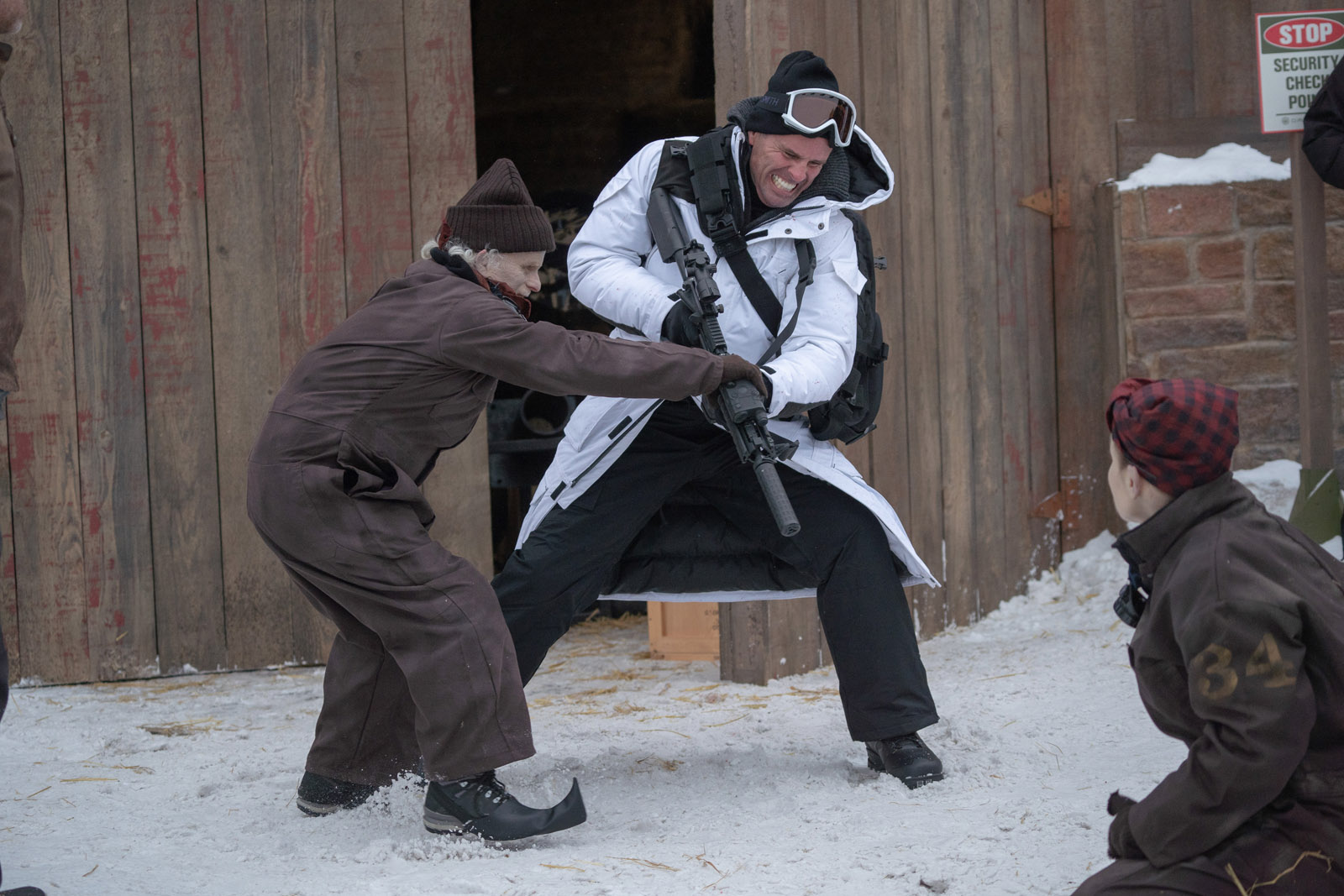 Also coming in from the Canadian cold was DP Hillary Spera, who shot the current-on-Hulu thriller Run there, mostly in Winnipeg, with a finale in Toronto, while also staying busy many places with episodes of HBO Max's The Flight Attendant, and the upcoming TV remake of the legendary vampire boy-band film The Lost Boys. She also shot the current-on-Hulu thriller Run there, mostly in Winnipeg, with a finale in Toronto. "It was like forty below," she recounts. "I got there in August, to start pre, and it started snowing three days after I got there!"
The story is about a young girl against another set of elements, or one element, in particular: Her mother, played by Sarah Paulson, who insists to her chronically ailing, wheelchair-bound daughter that her mom must always be there to take care of her. But as that daughter comes of age, nothing - as is the nature of such stories - is quite what it seems.
Co-written and directed by Aneesh Chaganty, the film, to its considerable credit, casts newcomer Kiera Allen as the daughter, Chloe. What's noteworthy is that Allen, herself, uses a wheelchair, and Spera notes that Allen "really informed how the set was built - so she could maneuver around the whole house."
Whether in the actual house they used in the Winnipeg countryside, or on set, Allen's movements - and eventual attempts at escape - were captured by Spera using an ALEXA FT and Mini, with anamorphic E-series Panavision glass, "to get a more vintage-y feel. They were able to put together this package for us, that so much captured the film… I prefer (it) feeling older, softer. We (also) did a grain pass in post, to make it feel textured and older."
Given her increasing visibility, on projects like this, and series like The Craft: Legacy, does she still think of herself as a pioneer, or role model, for other putative female cinematographers? "I think of myself as a DP," she says, and not specifically a female one. "Now that the jobs are getting more prolific, now the thing is the visibility, because we all want it" - "it" being the idea of "female cinematographer" still being novel - "to not be a thing. We're all the same thing, we're just cinematographers."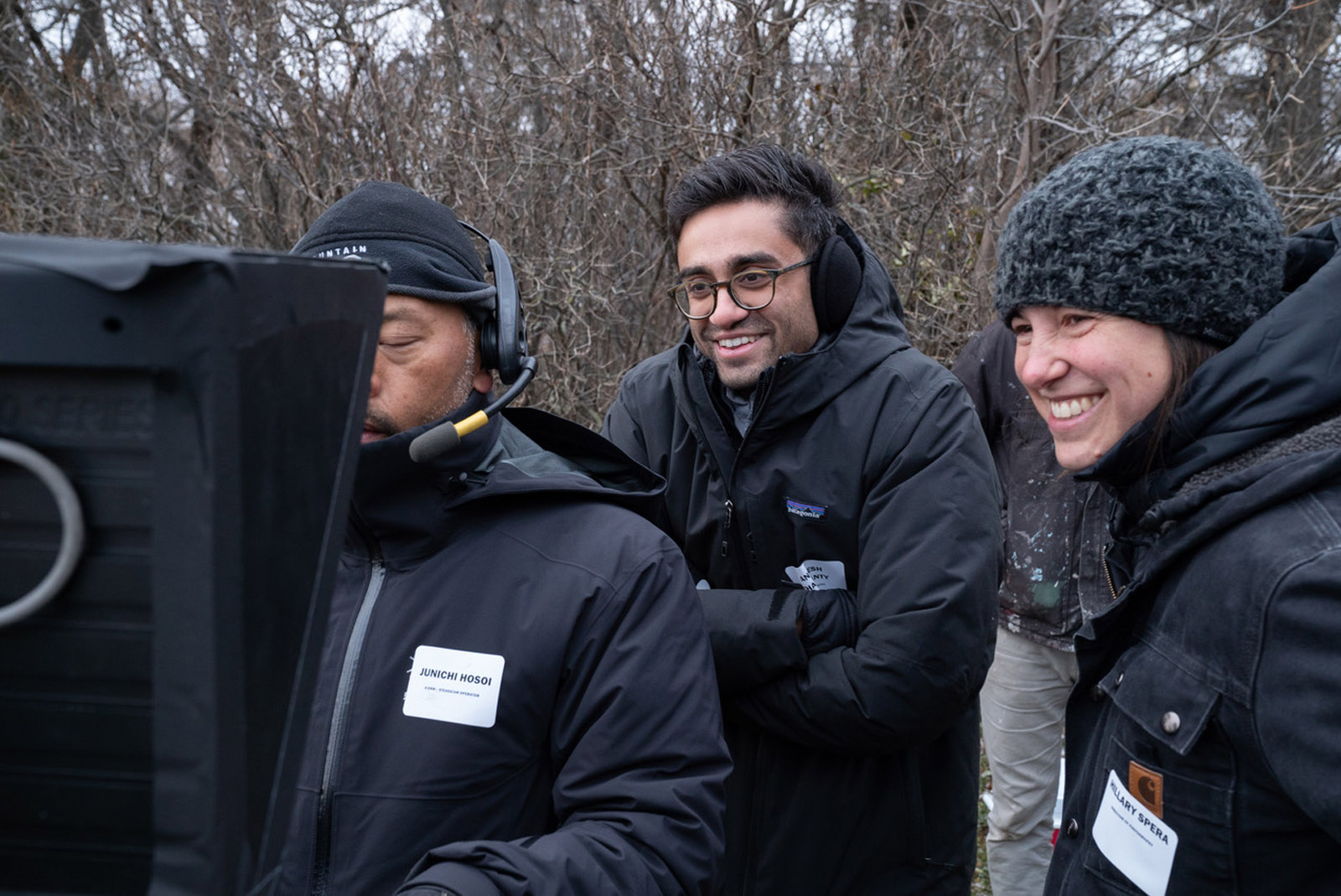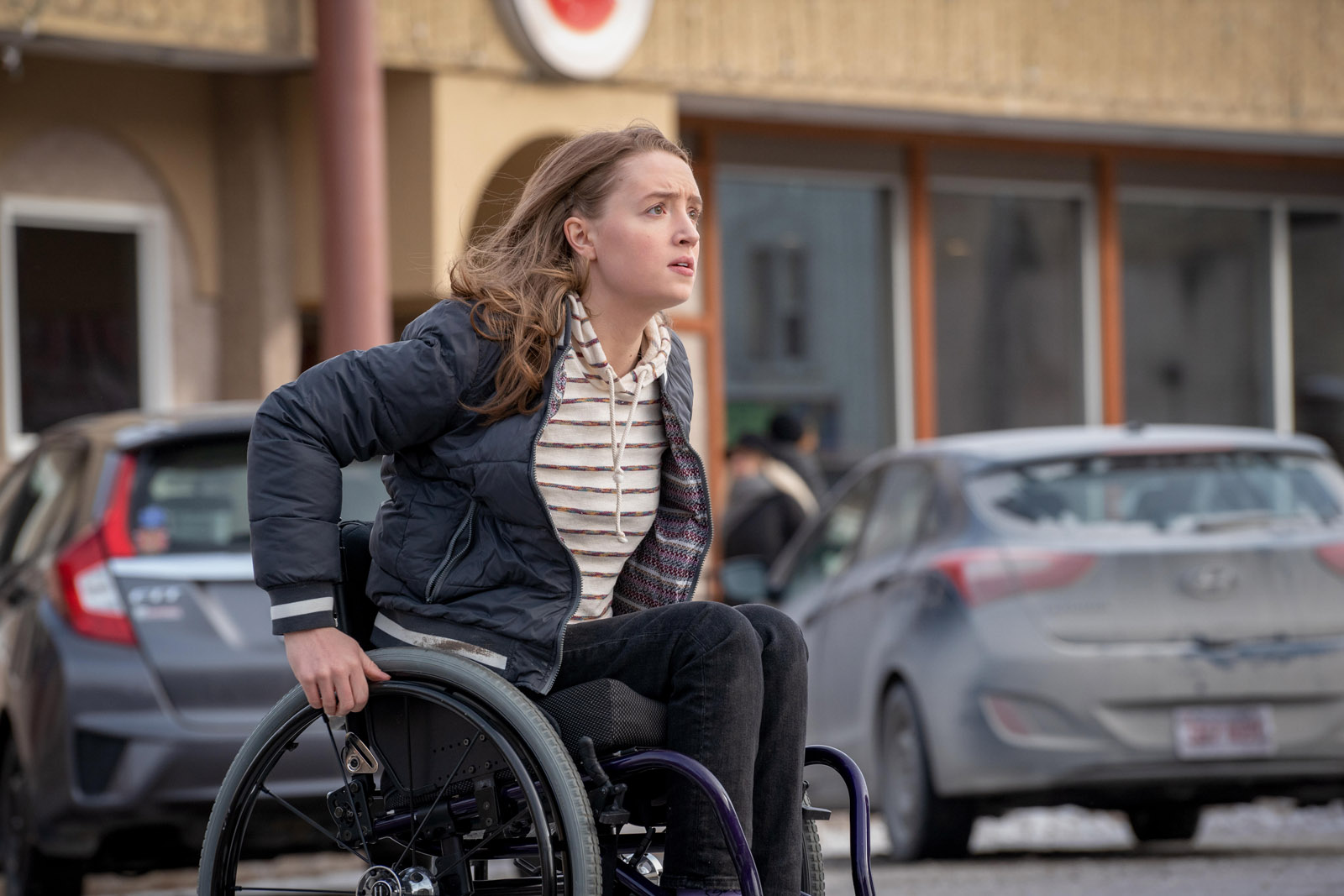 Or just directors, as was the case with Julia Hart, who directed and co-wrote a different kind of thriller, this time for Amazon Prime, I'm Your Woman.
In it, Rachel Brosnahan, beloved by Prime viewers for a certain other series she does there, stars as Jean, a woman who finds herself suddenly on the run when her husband, who does a certain type of ask-me-no-questions "night work," disappears suddenly, and Jean finds that vengeful mob operatives are coming to question her - and worse.
That running is complicated by a baby who her husband apparently "found" for the childless couple, as she is then put into the hands of Cal, a seeming associate of her missing husband's. Cal - while compellingly played by British actor Arinze Kene - is African American, further complicating the pair's 1970s-set flight over both urban and rural landscapes.
And yet her cinematographer, Bryce Fortner, was clear that he didn't want to only make it a period piece. "With camera and lighting, we didn't try to recreate period looks at all. We wanted the audience to be experiencing these things as they're happening, rather than looking back… We didn't want any attempt to feel vintage or period to get in the way and visually distract from the storytelling.
"So, we went with a much more contemporary approach. Heavy use of LEDs, HMIs, and natural light. For my night interior work, it's lit almost entirely with practicals. I sometimes supplement with Covered Wagons and Muslin Jem Balls, but overall I try to work with blocking to be able to strategically light that way as much as possible."
On the other hand, the movie wasn't entirely shorn of visual motifs from the era. "Given that it was a '70s crime drama, and we wanted our story to visually exist in that same universe, Julia and I were pretty certain about shooting anamorphic. We tested a variety of lenses and sensor sizes… from very vintage to very new, from spherical to anamorphic, but when we saw the Cooke (SF lenses), we just knew. The newer lenses felt too crisp and artificial and the vintage lenses just called too much attention to themselves. These fell right in the sweet spot for us. Soft, noticeably anamorphic, with really nice flaring… but not flaring so easily that we'd be fighting them with every set-up."
And, he concedes, "a handful of slow zooms did make their way into the film. I'm such a fan of the camera aesthetics of that era… slow zooms, dynamic camera blocking… even simple pans. I just love a well-conceived pan! It can do so much with so little."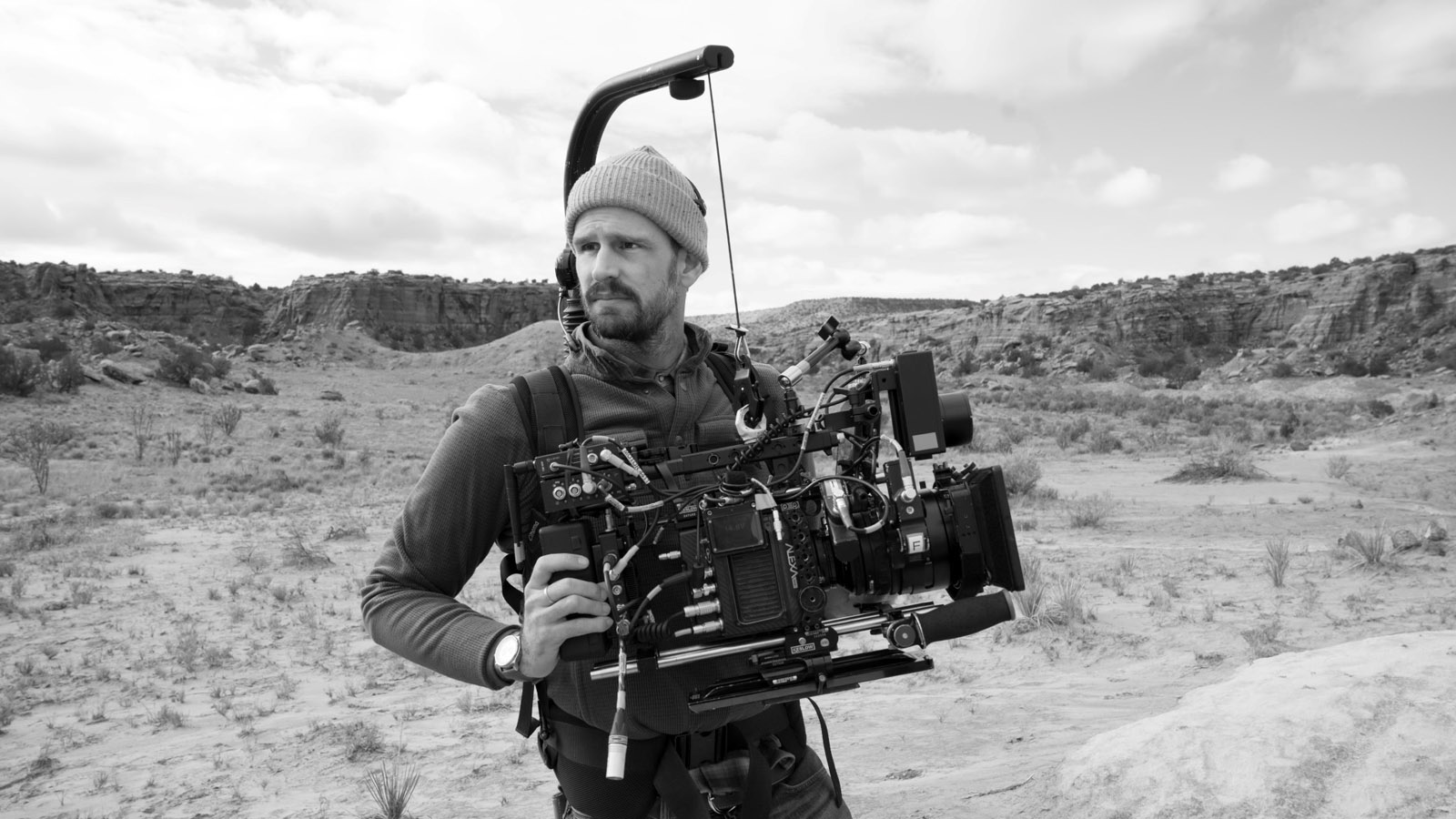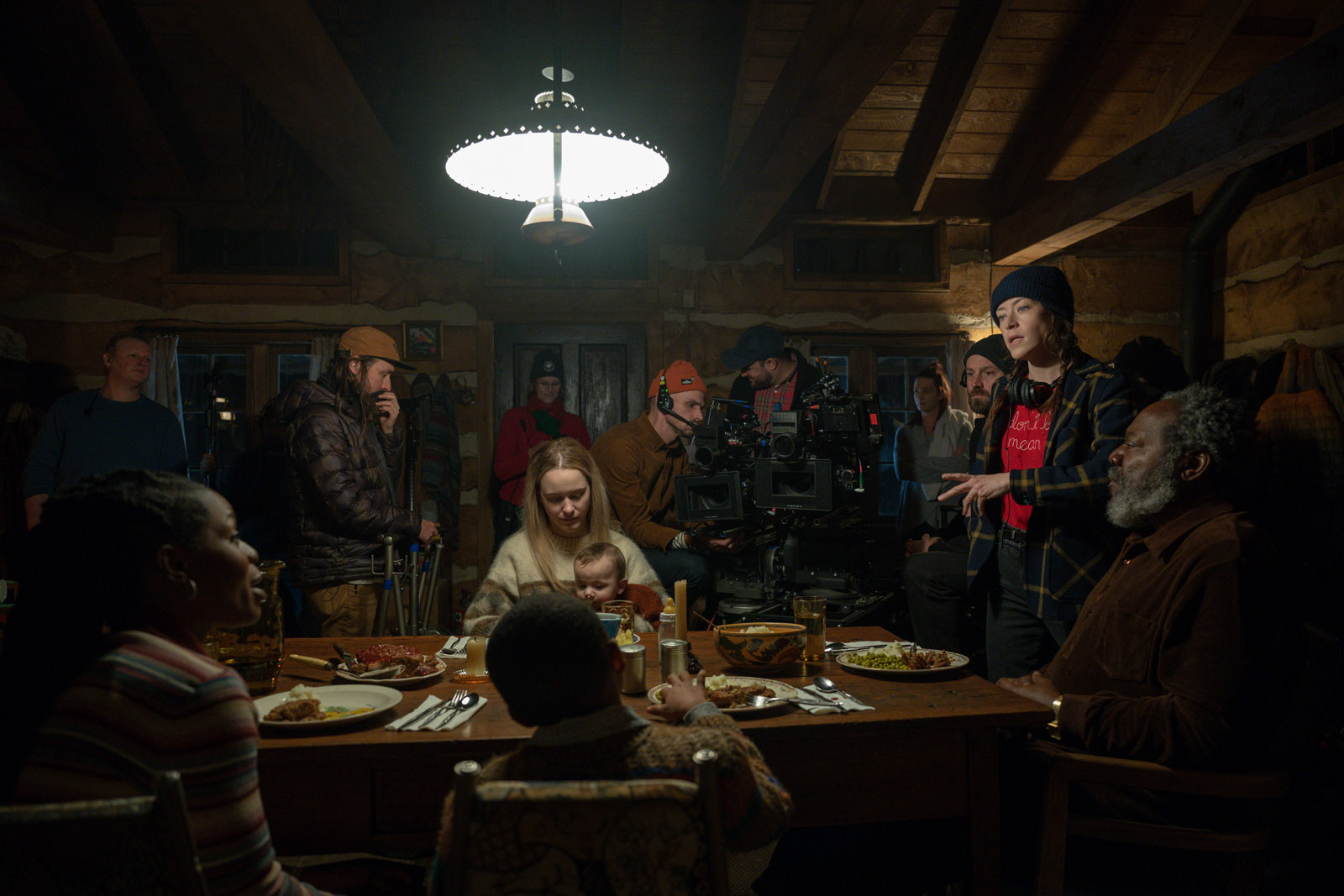 But there were some decidedly non-'70s techniques used for the film's final sequences, which include some reckonings inside moving cars. Those were "done on a stage against LED screens. We lit and shot the plates ourselves, and editorial then cut them together into the correct sequence. We wanted to physically be in the car with them, experiencing the chase, rather than mounted outside the vehicle and observing."
Which harkens back to something Grode, and his colleague, Amazon Studios CFO and VP of Finance Elaine Paul, talked about on the Marshall panel - using LED-based "volumes," a la The Mandalorian (and to other degrees, I'm Your Woman, and increasingly other productions) to create virtual sets to further trim production costs - and perhaps make them more manageable during the remaining time of Covid - and beyond.
They talked of marrying "volumes" to LIDAR technology - Light Detection and Ranging, which uses lasers for determining distances of objects, and mapping surfaces. Paul and Grode noted that "CG work in production is making tremendous strides." '
Whether we can continue to make strides on the political and social side of the equation - which itself will impact production in the new year (and the years that follow) - remains to be seen.
But may your transition into 2021 be filled with as many joys as you can muster, by all means stay well, and we'll see you back here after the calendar change.
BY MARK LONDON WILLIAMS
@Tricksterink, [email protected]