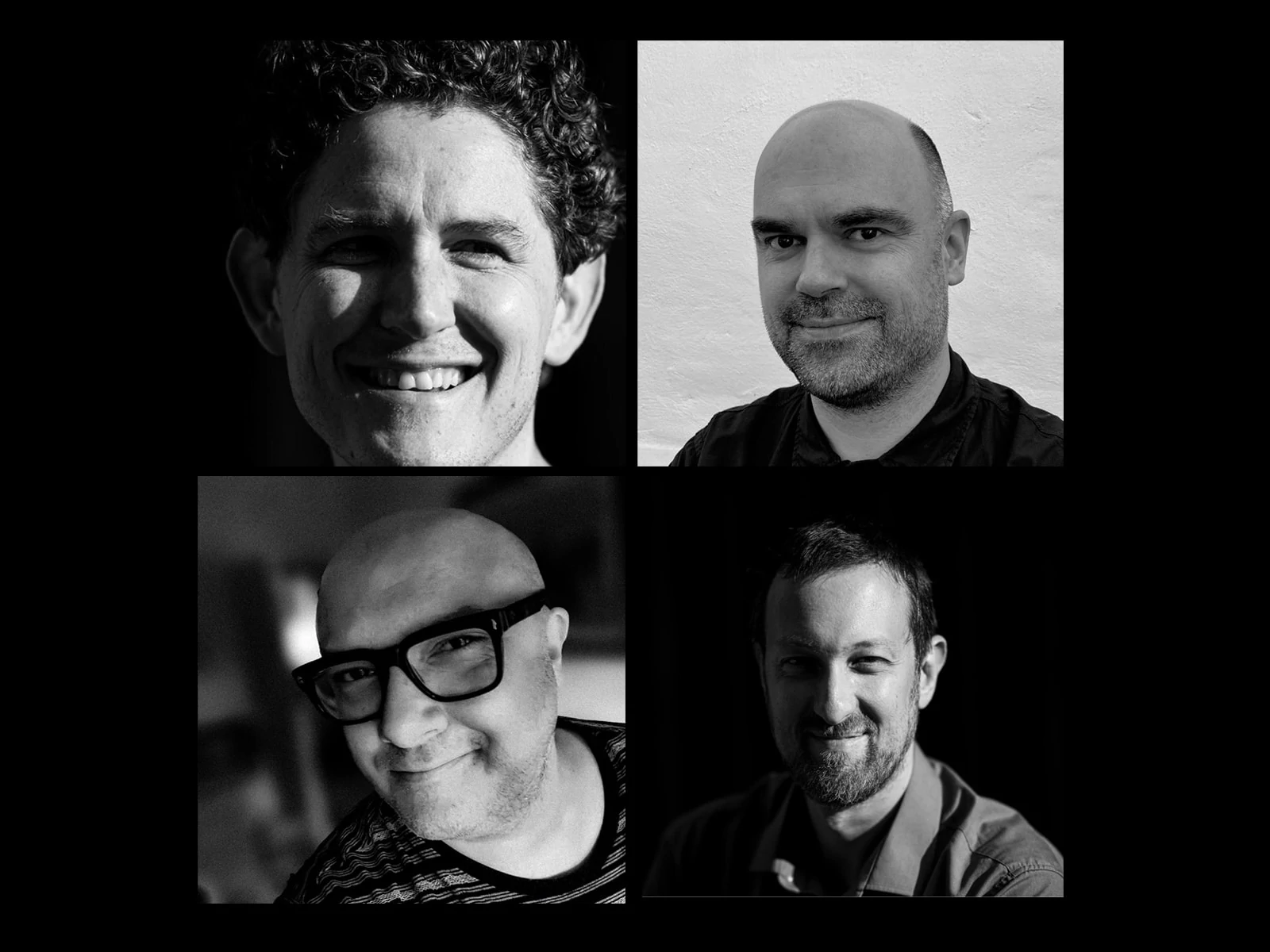 Soho-based VFX facility, Rumble VFX  has officially announced their arrival, after setting up their business just prior to the pandemic.
Tim Zaccheo, Richard Costin, Joe Cork and Max Wright set up Rumble VFX at the end of 2019. All having worked in the industry for around two decades each, they decided they were ready for their next challenge – to set up shop on their own. Based in the heart of Soho, Rumble creates VFX for the film and television industries including all aspects of visual effects production – from the earliest conception and planning stages, through to shoot supervision and the crafting and completion of all types and complexity of shot.
The company is equally strong in 2D and 3D work, with the founders boasting a wide variety of experience. Their most recent projects include, The Crown, S4. They were also part of the VES award winning episode and completed 80 shots across the series. They have just delivered 100 shots for Pennyworth, S2.
Costin commented on the technicalities of getting everyone up and running securely, "For our remote setup we work directly on the workstations at the studio via client machines at each artist's house. This has the benefit of simplicity as all the networking, software licensing and the like is in place as well as benefiting turnaround times and security because we are all collaborating on the server internally as normal and not constantly transmitting files to other local machines."
With plans to now slowly start getting back to the studio, the team will run a mix of facility based and remote working. Cork explained, "I'm sure we're not alone in running a combination of work setups, it's the best of both worlds really, we all miss bouncing ideas off each other in person and it'll be so good, both creatively and practically to get back to real life reviews."
The four founders have numerous BAFTA and Emmy nominations between them. Zacchio explained why they decided to go it alone, "We wanted to do things our own way as a culmination of all our experience, to choose projects that are right for us and work on our own R&D, with our own pipelines and put all this together to respond to the expanding market".
Wright continued: "We are lucky in that we are equally strong in both 2D and 3D but can also be competitive on costs as our overheads are reasonably low. We have some interesting projects in the pipeline and are looking forward to Rumble being part of more high end TV and feature films projects."
Rumble VFX has also completed visual effects sequences for TV productions such as A Christmas Carol, Gangs of London, Alien Worlds and the Super Bowl release of the first trailer for the upcoming James Bond movie No Time to Die.