Seeing the Light
Spotlight / Rotolight
Seeing the Light
Spotlight / Rotolight
BY: Adrian Pennington
Rotolight is a multi-award winning, British manufacturer which has helped change the way people work with light. Whether a multi-million pound 007 James Bond feature or a low-budget short, versatile, colour calibrated lighting equipment is a necessity and one on which Rotolight has established its reputation, writes Adrian Pennington.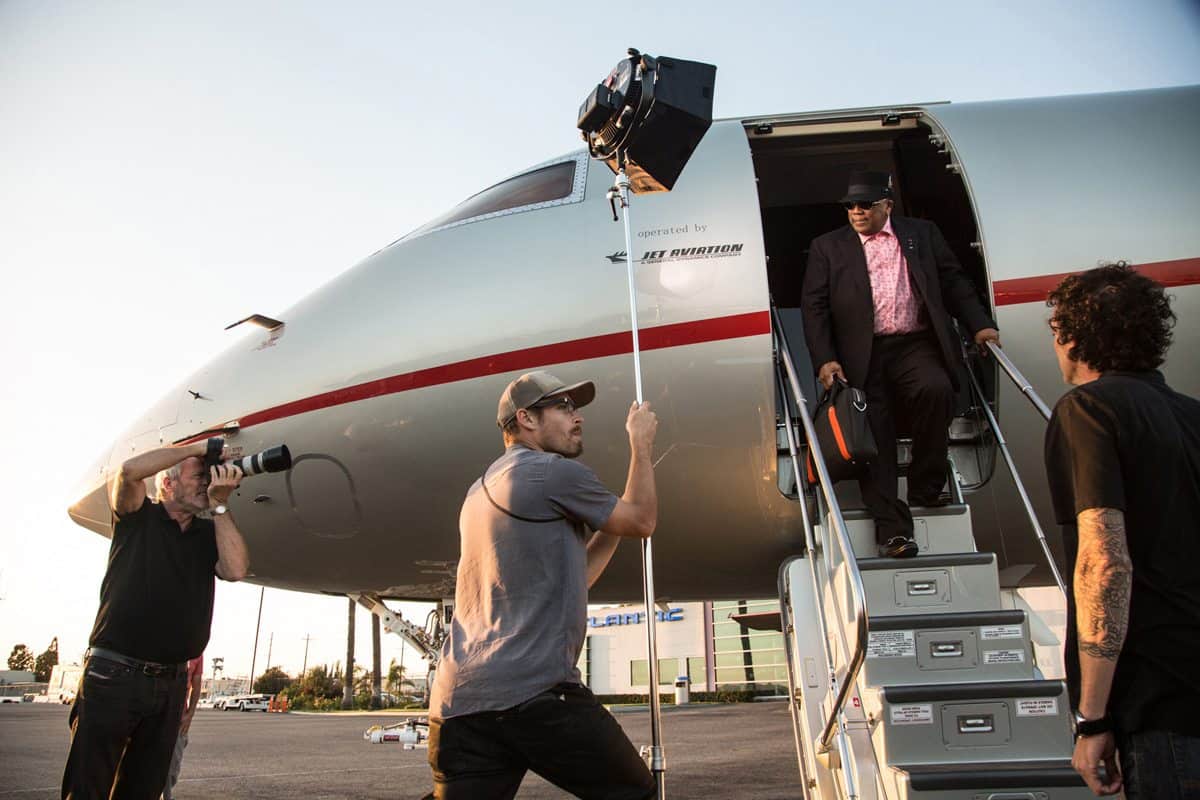 The family-run business is headed by Rod Gammons, its creative director and chair, his son Rod Aaron Gammons, as managing director, and Helen Gammons the financial director.
cinematographers. Through these relationships he conceived the idea of a ringlight as a unique mounting method for professional video cameras, and decided to pursue its development by launching Rotolight in 2009.
The RL48 proved to be a ground-breaking product. The design allowed the light to be attached to a shot gun microphone mounted on top of the camera making it ideal for run-and-gun style documentary, ENG work on camcorders and the new influx of DSLRs. What's more, it introduced LED to a market dominated by tungsten, fluorescent and HMI.
"This was a step forward in lighting, not just for video but for photography," says Alex H-French, Rotolight's head of marketing. "It meant one light could be used for both photographic and cinematographic image capture, previously impossible with traditional flash systems. Flash light systems have a lot of drawbacks, such as diffusion and bounce and a strong light source. The RL48 was offering full spectrum continuous light with studio accurate colour and a 140-degree angle that produced subtle, flicker-free effects and enhanced natural skin tones."
The RL48 range expanded to kit form, featuring calibration and colour FX gels and an adaptor to mount the light on tripod mounts or accessories. The product is now on its third iteration, boasts colour rendering index (CRI) greater than 91 and continues to be a staple of any gaffer's toolbox.
On Captain Phillips (2013), for example, Barry Ackroyd BSC and chief gaffer Harry Wiggins handpicked ten RL48s to illuminate the cramped interior of the lifeboat which features in the latter half of the movie.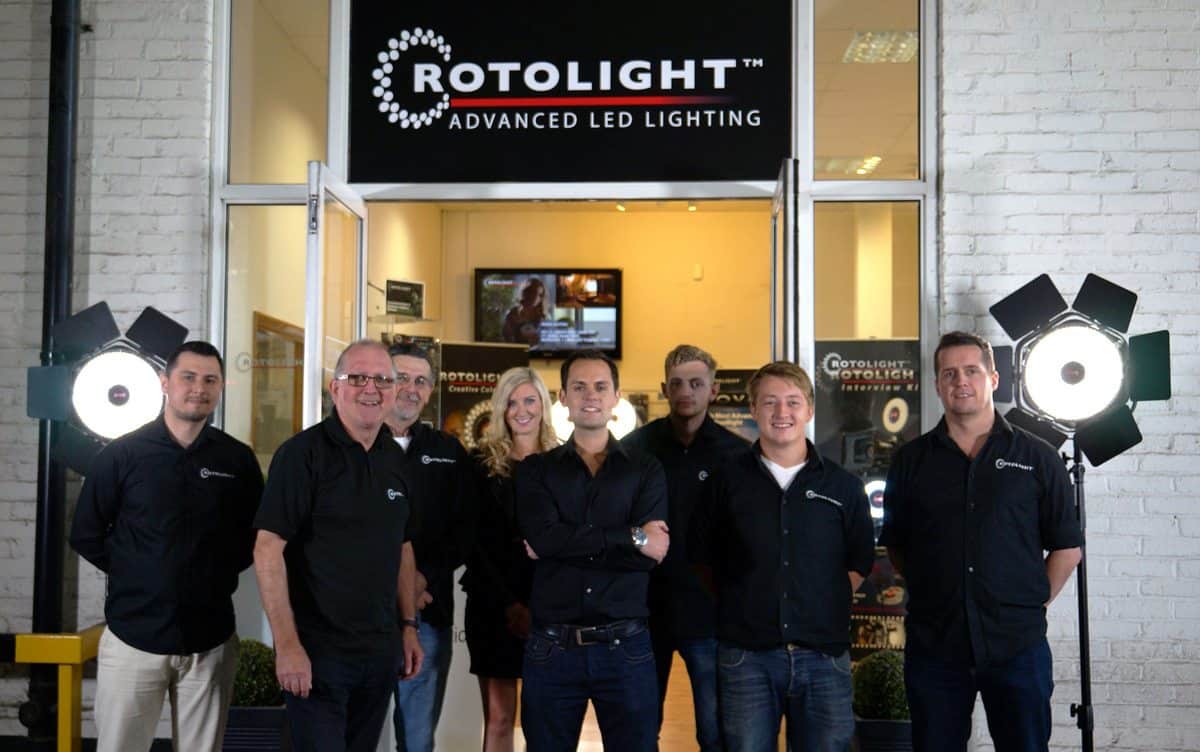 In 2012, the company debuted the Anova V1. This Bi-Colour LED EcoFlood delivered a 1,000W (tungsten equivalent) output, with a 110-degree super-wide floodlight, perfect for creating a high quality key light or ambient fill light for studio and location filming. The units can be electronically set to accurately reproduce any colour of white light, from candlelight through to full daylight, in 10 degree Kelvin steps of 3150K – 6300K maintaining perfect colour temperature across the whole dimming range, which makes colour correction a very simple task when matching to ambient light.
An innovative 'Magic Eye HD' app provided iPhone/iPad remote control of colour temperature and brightness, for which the firm was honoured with the Technical Excellence and Innovation Award at Cinec 2012 and the Cinegear 2013 Technical Award. Most recently, this May, the
The Anova are the fill lights of choice at the Rovers Return in Coronation Street, where ITV head of lighting Chris Chisnall appreciates being able to quickly balance the prevailing colour temperature without having to resort to gels, whilst the battery operation makes them a dream for fast rigging in awkward areas of the set. The fixtures are also deployed on EastEnders and Hollyoaks, for BBC Three drama In The Flesh, Country File, The Great British Sewing Bee and in studios like central London's newest 4K-ready space Celebro Studios.
"Lighting camera operators want excellent quality lighting with minimal fuss. That is the mark we want to achieve and I truly believe we've hit it."
- Alex H. French
In the cinema, Rotolight gear has seen action on Skyfall, specified by VFX and plate photographer Stefan Lange to fill in for the night-time scene in which Bond enters the Golden Dragon casino by water taxi.
More honours followed, notably the prestigious BKSTS Technical and Scientific Achievement in 2013, but with competitors beginning to offer LED alternatives, Rotolight couldn't afford to rest on its laurels.
"Some people have been burnt in terms of the quality of LEDs which can bring the whole technology into disrepute. So what we decided to do was fine tune our technology," explains H-French. "Lower quality LEDs can produce too much green skin tone or too little red, in which case a modifier has to be used and no-one wants to be using those. Lighting camera operators want excellent quality lighting with minimal fuss. That is the mark we want to achieve and I truly believe we've hit it."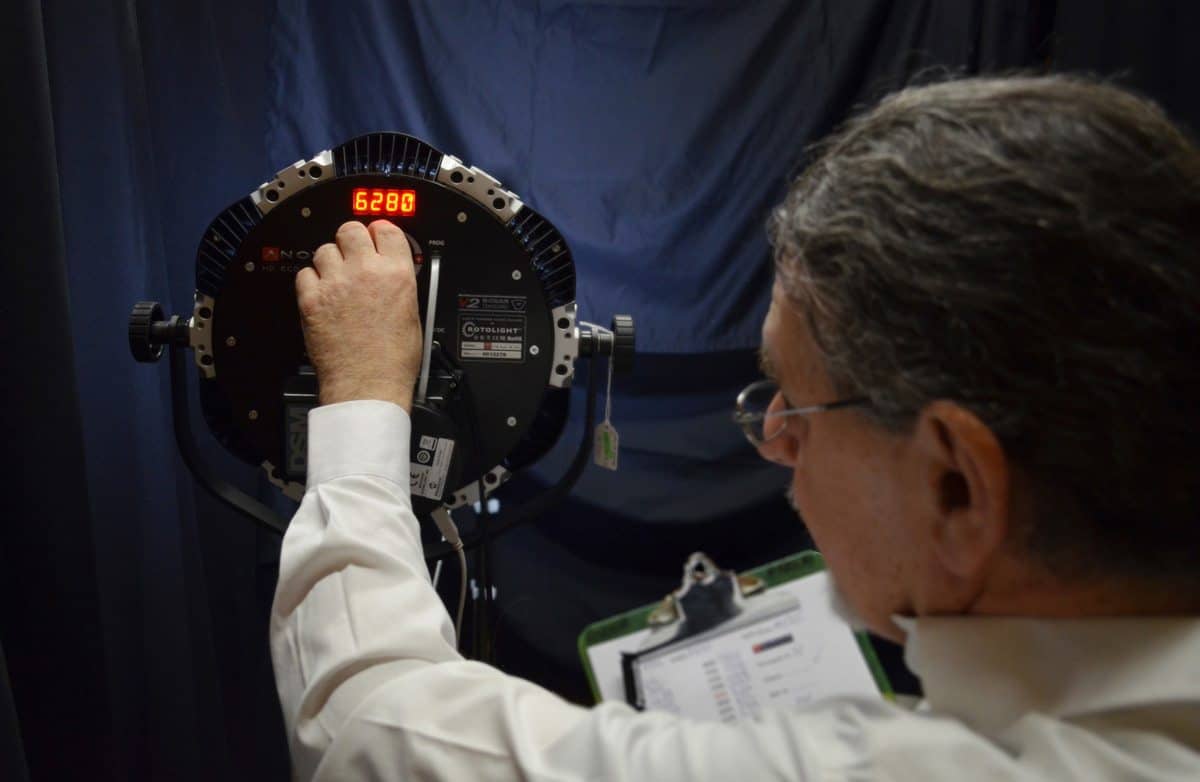 Measured by CRI or the Television Lighting Consistency Index (TLCI), fast becoming the industry standard for gauging the quality of broadcast lighting, Rotolight kit scores at the highest end of the register. The Anova Bi Colour V2 is placed in the top category with a score of 86, according to the TLCI scale.
The majority of product is designed, tested and assembled at Pinewood Studios UK since 2010 from where, incorporating feedback from gaffers, photographers and lighting camera-ops, Rotolight is preparing to fulfil orders for its third major on-camera LED product line.
Ready to ship, the circular Neo is already winning plaudits as an industry-standard in waiting. It's feature set includes a dual rotary encoder control system for rapid brightness and colour temperature adjustment in the field, and 'Dynamic Drift Compensation' for smooth dimming from 0%-100% with no colour shift.
The Bi-Colour LED technology (from 3150K to 6300K) delivers a powerful 1077 lux at 3 feet – twice that of competing LED on camera lights, it is claimed. The CRI is 95 with an almost perfect skin tone reproduction. It can be powered by 6 AA batteries for up to 5 hours or by AC or D-TAP cable, drawing only 9W at full power.
"We are now in at a stage with LED lighting where tuneable colour temperature is becoming an increasingly usable option rather than a gimmick," declared British Guild of Television Cameramen member Simon Edwards. "Rotolight with the Anova and now Neo are at the forefront of that technology."