Lifes work
Clapperboard / Ronald Neame CBE, BSC
Lifes work
Clapperboard / Ronald Neame CBE, BSC
Ronald Elwin Neame CBE BSC was born on 23 April 1911 in London. His father Elwin was a photographer, who went on to direct features. Tragically, in 1923, he died in a motorcycle accident. After his father's death there were financial difficulties so Neame junior was forced to leave public school and get a job.
After leaving school he went to work for the Anglo Persian Oil Company as an office boy. His mother was the actress Ivy Close, and through her contacts he managed to get a job as a messenger boy at Elstree Studios. He went on to learn about cameras and assisted on several films. After ten months he replaced Jack Cox's assistant on Alfred Hitchcock's Blackmail (1929).
In 1933 he photographed his first feature called Happy with cinematographers Claude Friese Greene and Bryan Langley. He went on to shoot a number of quota quickies. He also worked at Ealing Studios on several George Formby films. Other features he worked on in the role of cinematographer included Major Barbara (1941), In Which We Serve (1942) and One Of Our Aircraft Is Missing (1942), for which he received an Oscar nomination for best special effects.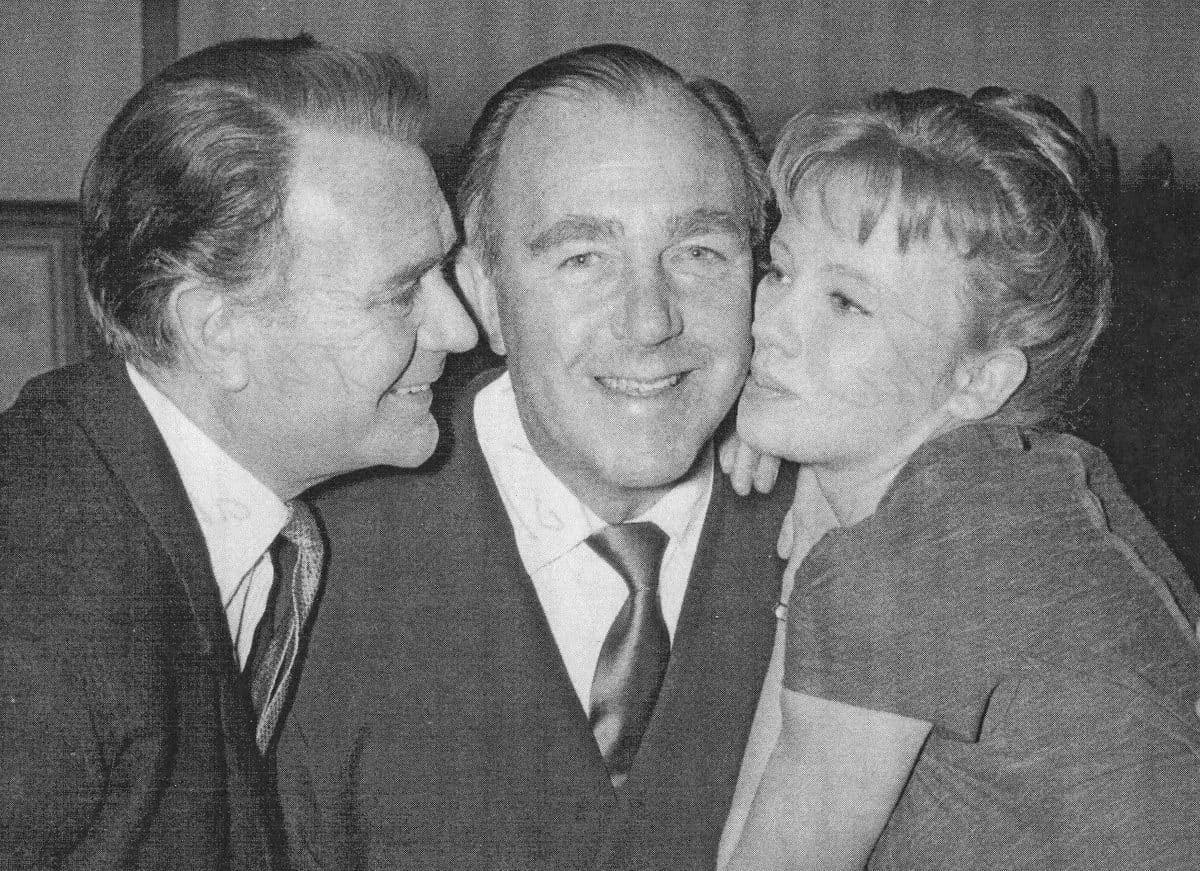 In July1943 Neame formed the production company Cineguild with David Lean and Anthony Havelock-Allan. It originally set out with the intention of filming the plays of Noel Coward. That period produced a number of outstanding films including Brief Encounter (1945), and Oliver Twist (1948), which Neame produced. His last film as a DP was Blithe Spirit (1945). He did a number of jobs on Brief Encounter. He was one of the producers; he helped to write the script, was credited along with others in charge of production and was the DP on additional photography. He received Academy Award nominations for the screenplays of Brief Encounter and Great Expectations.
In 1947 he directed his first film Take my Life for J. Arthur Rank. Rank suggested that he studied the Hollywood production system. In 1950 he directed Golden Salamander and gave cinematographer Oswald Morris his break as a DP. Morris said: "I first met Ronald Neame in 1934 at Elstree Studios. He was operating for DP Claude Friese Greene, the son of film pioneer William Friese Greene. I operated a lot for Ronnie at Wembley Studios. He was buoyant in his work and was a born leader."
"[on Judy Garland] Suddenly Judy had become the real Judy. It was no longer acting and it was absolutely wonderful. She bared her heart. I kept the camera running and at the end of the sequence everyone on the set was in tears."
- Roland Elwin Neame CBE, BSC
Several of the films he directed, including The Million Pound Note (1954), featured American stars. The idea presumably was to attract American audiences. Neame directed the great Alec Guinness in four films including Tunes Of Glory (1960), of which he said was his proudest, and received two BAFTA nominations for his work. In 1963 he directed Judy Garland's last film I Could Go On Singing. Camera operator Paul Wilson said Neame presented him with a tankard at the end of the film inscribed 'For Stamina'. Wilson said that Garland was fine while singing but during her acting she would sometimes move the wrong way. Referring to one sequence Neame said: "Suddenly Judy had become the real Judy. It was no longer acting and it was absolutely wonderful. She bared her heart. I kept the camera running and at the end of the sequence everyone on the set was in tears. I said, 'That's it. We'll never get that again'."
Neame's last film before moving to America was Scrooge (1970). 20th Century Fox asked him to direct The Poseidon Adventure (1972) after the original director decided to leave the production. The film was a success and Neame collected 5% of what it earned. In 1996 he was awarded a CBE for services to the film industry and a BAFTA Fellowship for his contribution to the film industry. In 2002 he published his autobiography Straight From The Horses Mouth, published by Scarecrow Press. The title was taken from Neame's 1958 film The Horses Mouth. The star Alec Guinness won the Best Actor trophy at the 1958 Venice Festival.
His last film was a short called The Magic Balloon (1990). He passed away on 16 June 2010 aged ninety-nine in a Los Angeles hospital, six weeks after having had a fall. Sadly his son Christopher, who was a writer and producer, died one year after his father. Neame's brother Derek and grandson Gareth also joined the film industry.