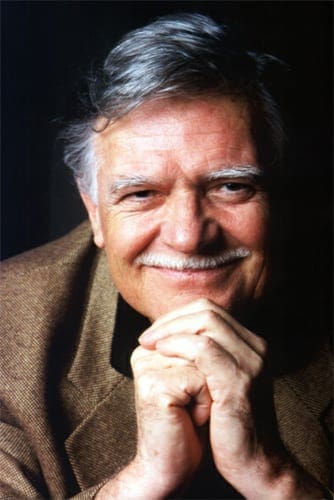 The aim of "Remembering the Masters" is to accentuate the craft of all those brilliant cinematographers who passed away, and to provoke a discussion about the cinematic possibilities given by the films which over the years set the standards for what we watch today. "Remembering the Masters" became a celebrated Camerimage section, both by the industry professionals and the participants who do not work in the world of film. Throughout the years Camerimage have presented masterpieces shot by Jerzy Lipman, John Alcott, Zygmunt Samosiuk, Néstor Almendros, Gunnar Fischer, Kurt Weber, Haskell Wexler, Vilmos Zsigmond, and Raoul Coutard, among others.
This year they will screen two films shot by the late Michael Ballhaus, the masterful German cinematographer and a recipient of Camerimage Lifetime Achievement Award.
At Camerimage, you will be able to watch the following films on the big screen:
● The Bitter Tears of Petra von Kant, dir. Rainer Werner Fassbinder, 1972
● Postcards from the Edge, dir. Mike Nichols, 1990

Michael Ballhaus, ASC 1935–2017
Famous German cinematographer, three-time Academy Award nominee, BAFTA and BSC award nominee. Ballhaus also received an ASC International Award, a Camerimage Lifetime Achievement Award at the 18th Camerimage festival in Bydgoszcz (2010), and other prizes.
Michael Ballhaus was known in particular for the films he made with Rainer Werner Fassbinder (in Germany, 15 films) and Martin Scorsese (in the United States, seven films). He has also worked with such directors as James L. Brooks, Francis Ford Coppola, Barry Levinson, Peter Lilienthal, Mike Nichols, Wolfgang Petersen, Robert Redford, and Volker Schlöndorff.
Ballhaus was born on 5th August 1935 in Berlin. He was supposed to follow in his parents' and uncle's footsteps and become an actor, but once he was given a photo camera, he became a passionate photographer. The device was later replaced by an 8 mm film camera, inspiring Ballhaus to become an amateur filmmaker. He decided to pursue a career in cinematography after observing Christian Matras working on the set of Max Ophüls' Lola Montès (1955).
From 1958 to 1968, Ballhaus worked as a cameraman in TV studios in Baden-Baden and Munich, where he was both operating the studios' television cameras and shooting short films and documentaries. He has never studied filmmaking. Instead, he watched films shot by the great cinematographers Decaë, Nykvist, and Di Venanzo. Impressed by the mobility of Raoul Coutard's camera in Godard's Contempt, he declared that he would never work on a film composed of static takes. Ballhaus' pictures are indeed very dynamic. He often makes a full circle, like in Scorsese's The Color of Money (1968), where he follows pool players moving around the table.
In 1968, Ballhaus debuted with his first feature film. Until the late '70s, he was popular among the directors linked to the New German Cinema. He viewed himself as a creative partner of the directors. He took this approach to the United States, and found that Scorsese understood it especially well. Cooperating with one of the leading directors in New German Cinema – Fassbinder – who was making 3–4 films a year, never spending more than three weeks on one, Ballhaus learned how to be quick and efficient. Combining zooming techniques with camera movements, he created counterbalance for dialogues.
Among the films he created together with Fassbinder, there are The Bitter Tears of Petra von Kant (1972), Martha (1974, TV), Chinese Roulette (1976), and The Marriage of Maria Braun (1979). The last of these faithfully presented the sombre atmosphere of Western Germany right after the Second World War.
Ballhaus began working in the US in the early '80s. His versatility manifested itself in his frequent cooperation with Scorsese, with whom he created a number of diverse films, such as the violent mob drama Goodfellas (1990), the stylish costume melodrama The Age of Innocence (1993), and the dark, Rembrandt-inspired Gangs of New York (2002). Gangs of New York gave him his third Oscar nomination – the first came after Broadcast News (1988) directed by James L. Brooks and the second after The Fabulous Baker Boys (1989) directed by Steve Kloves.
Among his other famous American films are Nichols' Working Girl (1988), F. F. Coppola's Dracula (1992), and Levinson's Sleepers (1996).
Michael Ballhaus died on 11th April 2017, aged 81. His son, Florian Ballhaus, also works as a cinematographer.