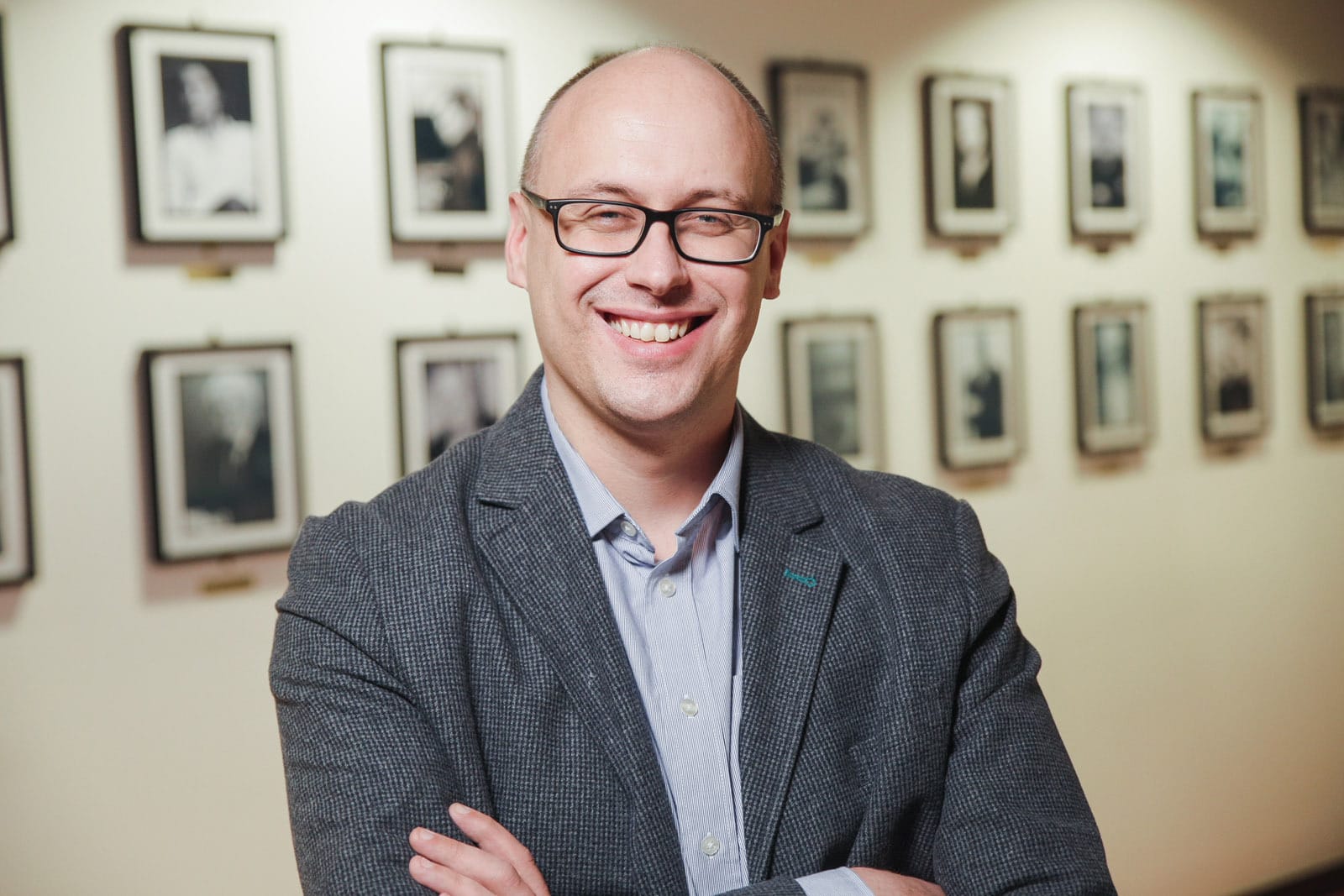 LEARNING BY DOING
As the National Film and Television School celebrates its 50th anniversary, NFTS director Jon Wardle, reflects on the evolution of the School's training offerings and the learning philosophy at its core.
It's been 50 years since the NFTS first opened its doors in Beaconsfield with our first intake of 23 students and just four departments: production, camera, editing and sound. We've come a long way since then and although our anniversary year looks very different to what we had originally anticipated, there is still cause for celebration as well as the chance to reflect on all the NFTS has achieved over the past half a century.
From just four departments in 1971, we now have more than thirty. Five decades on, the NFTS has evolved into the production powerhouse it is today, training over 500 students annually to the highest possible standards.
We run more behind the camera courses than any other film school in the world, teaching disciplines like Post Production Supervision, Assistant Camera, and Production Accounting. We consistently push into new territory to meet the ever-changing demands of the industry and support our students to work in an increasingly varied range of interdisciplinary genres and mediums.
This is in part the reason NFTS alumni are some of the most in demand and well-known creative talents worldwide. But alumni success is also down to the School's philosophy of learning by doing. It means that when students graduate, they are fully equipped to hit the ground running. Not just in the hard skills required to be a world-class director of photography or composer; they are also armed with other essential tools such as collaboration and negotiation which enables them to thrive.
The NFTS gave me a solid base from which to move forward.

Sir Roger Deakins CBE BSC ASC
The knowledge gained while at the School has empowered our graduates to make an unrivalled impact on all corners of the film, television, and games industries and their work is consistently recognised with national and international accolades.
A few years ago, during a return visit, alumni of the School and visionary cinematographer Sir Roger Deakins CBE BSC ASC said of his time learning his craft with us: "The NFTS gave me a solid base from which to move forward."
With the screen industries continuing to grow exponentially and demand for content creation greater than ever before, I'd like to think Sir Roger's words will still hold true for our students 50 years from now.
In cinematography specifically, NFTS graduate achievement is stellar. From It's a Sin and Chernobyl to Normal People, between 2015-2020, graduates of the NFTS Cinematography MA shot 154 HETV projects – that's an astonishing 25% of all the HETV made in the UK.
Our UK-wide expansion continues apace with hubs in Beaconsfield, London, Glasgow, Leeds, and Cardiff, enabling us to respond to the needs of local production economies. Our industry renowned creative and technical short courses have become essential to film and TV professionals keen to upskill and further their careers.
One of the silver linings of lockdown has been our ability to continue our renowned Masterclass programme virtually, with some of the leading lights from the world of film and television. David Fincher, Elisabeth Moss, Asif Kapadia, Paul Greengrass, Bradford Young, Phoebe Waller-Bridge, Malorie Blackman, Sam Mendes and countless others have graced the learning spaces of our students over the past 12 months, with many saying the Masterclasses kept their spirits up during such a turbulent time.
Our commitment to ensuring the NFTS is a multi-cultural and inclusive environment, and our students and graduates feel seen, heard, and represented across all areas of the industry remains a key priority. Providing more opportunities for under-represented groups to attend the NFTS is at the heart of this, and we award over £900,000 of scholarships and bursaries annually. Through our outreach programme Access NFTS, we are working ever harder to reach those who will most benefit from financial assistance and to attract people from diverse backgrounds who might not have considered a career in film, television, or games.
As we look to the future, what do the next 50 years hold for the NFTS? Since our inception, we've demonstrated the School is a creative force that never stands still. Right now, the industry is undergoing a major renaissance. Changes are happening in every corner of a sector that thrives on emerging new talent, those who bring fresh new voices and the ability to tell highly impactful stories.
The NFTS motto is 'Our Credits Tell the Story' and regardless of how many radical technological advancements we witness over the coming years, one thing that will always hold true is the power of story.
The next 50 years and beyond will see the NFTS remain in lockstep with the demands of the industry, instrumental in keeping the pipeline of talent bursting with the next generation of passionate, highly trained graduates and storytellers who will go on to become leaders and influencers at the forefront of the creative process.