During NAB 2016 in Las Vegas, Ang Lee, the Oscar-winning director of Brokeback Mountain and Life Of Pi, provoked a flood of positive comments among filmmakers and Hollywood technologists when he presented an 11-minute sequence, from his next movie, entitled Billy Lynn's Long Halftime Walk, which features advanced production and post production techniques.
Shot at a high frame rate (HFR) of 120 frames-per-second at 4K resolution, using Sony F65 cameras in 3D, by Oscar-winning cinematographer John Toll ASC Legends Of The Fall / Braveheart) and displayed in high dynamic range (HDR), the presentation of this format – which is unprecedented for a Hollywood feature-length motion picture – is something the director believes is the first step towards the future of digital filmmaking.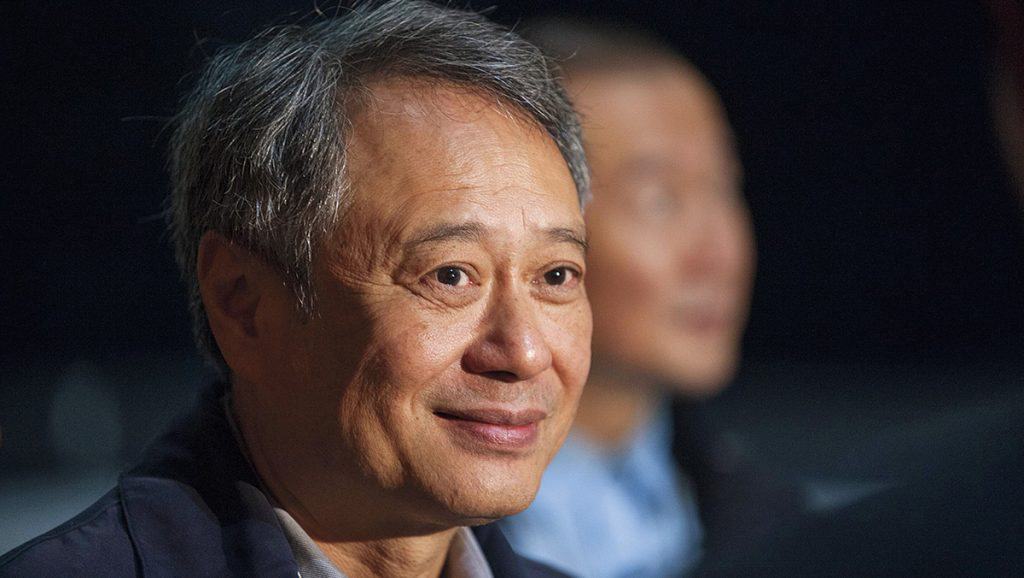 "This is really the beginning of a… quest for new storytelling," Lee said at the presentation in the Las Vegas Convention Centre. "It will be a long, difficult journey, and we're at the beginning of finding out what digital cinema can do."
Written by Simon Beaufoy and Jean-Christophe Castelli, Billy Lynn's Long Halftime Walk is based on the novel of the same name by Ben Fountain. The $48m production, slated for a November 2016 release by TriStar Pictures in 3D and IMAX 3D, stars Joe Alwyn, Garrett Hedlund, Kristen Stewart, Vin Diesel, Steve Martin and Chris Tucker. The movie follows a 19-year-old Army private who survives a battle in Iraq. He and his company of soldiers return to the US for a promotional tour culminating with a halftime show appearance at a Thanksgiving American football game. Principal photography on the movie began in early April 2015 in Georgia, USA.
The clip shown during NAB intercut between war scenes, which used HFR as a hyper-realistic way to put the viewer in chilling close-up combat situations, with scenes from the halftime show, which had a different look and contained the lights and star-like flashes in the stadium. It is understood that Lee, currently in post production on the movie, is varying the frame rates throughout the film for creative and impactful purposes.
Whilst a small number of viewers complained that the result looked too similar to the television and video effect prevalent in Peter Jackson's Hobbit movies, when the director presented those movies at 48fps, the majority of the reactions to Lee's footage were positive, with some viewers uttering words such as "awesome" and "unbelievable" immediately after the screening.
Howard Lukk, standards director at the Society of Motion Pictures and Television Engineers, reported, "That content, combined with the technology… was the most compelling 3D I have ever seen." Andrew Stucker, a Sony executive turned consultant, said, "I was extraordinarily impressed. I didn't see a movie-like image, but I saw something entirely different. It was as immersive and involving an image-play as I've ever seen."
However, former Sony VFX technical producer George Joblove, who is now an independent consultant, cast some doubt over the movie's new hyper-real look. "I'm trying to decide whether it's my bias… that narrative filmmaking should be at 24fps to let you know you're watching a story. I wonder whether people younger than I am will have that bias? I will be curious to see what the public reaction will be, because it definitely makes you feel like you're there."
As no digital cinema projector is yet capable of playing back 4K, 3D at 120fps, a configuration using two 4K Mirage laser projectors from manufacturer Christie, Dolby 3D glasses and 7th Sense's Delta Infinity III servers for playback was installed for the screening.
With its November release date, plus the buzz amongst Hollywood's entertainment technology community, Billy Lynn's Long Halftime Walk is already being considered as a potential 2017 Oscar contender.