Outsight, the Sydney-based lighting technology company, has launched Creamsource+ (Plus) range of LED lights. The range features a fourth-generation LED light engine, offering greater than 90 CRI/TLCI. The versatility of the 'panel PAR' provides a spot function from the panel that can be softened with traditional techniques such as diffusion, lenses and soft boxes. Creamsource+ is available in two sizes, the Doppio+ and the Mini+, with a choice of daylight, bi-colour, or tungsten on special order.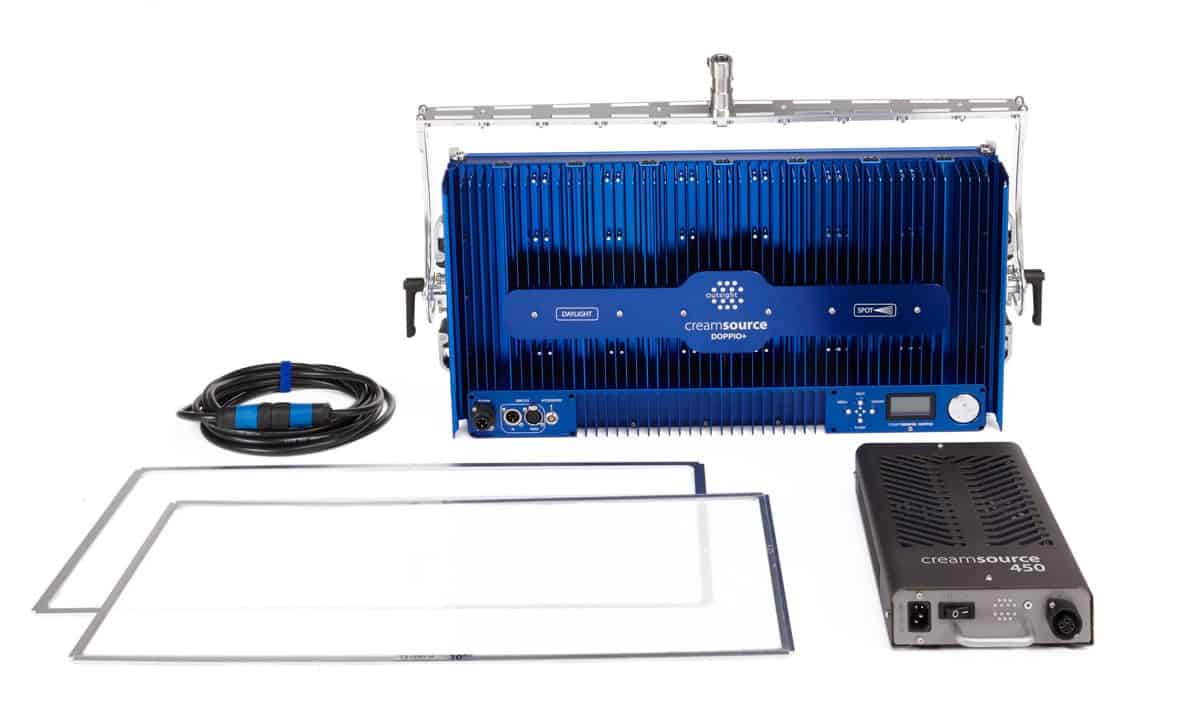 The Creamsource+ comes with an extended warranty of three years as well as some attractive price reductions, and bundled accessory kits – Essential, Pro and Gaffer.
Tama Berkeljon, managing director of Outsight, commented, "We believe the Creamsource+ range offers significant light quality improvements and an excellent value proposition, backed with the Outsight reliability and versatility that our customers have grown to expect."
In addition, Outsight is also highlighting the Creamsource Sky. The original high power full spectrum soft-source offers sophisticated colour management and modern ergonomics. It provides 1200W of LED power and high-quality colour rendition, with a typical CRI of 95. It is also water resistant and comes in a rugged casing, making it ideal for location work as well as studio production.
The company has also appointed John Virtue as general manager. Virtue is tasked with driving Outsight revenue streams globally with a focus on the APAC region. Other key functions include enhancing operational strategy and delivering senior consultancy for customers.
Virtue brings over 30 years of industry experience to the role, notably including twelve years with Panavision as national operations manager and digital imaging manager (APAC). He also spent several years with Sony, including a four-year role as product manager for Sony Australia, and served as COO at DFT, manufacturer of motion picture film scanning technology. He joins Outsight after two years with his own enterprise, Virtue Consulting, where he serviced film, TV and entertainment clients.