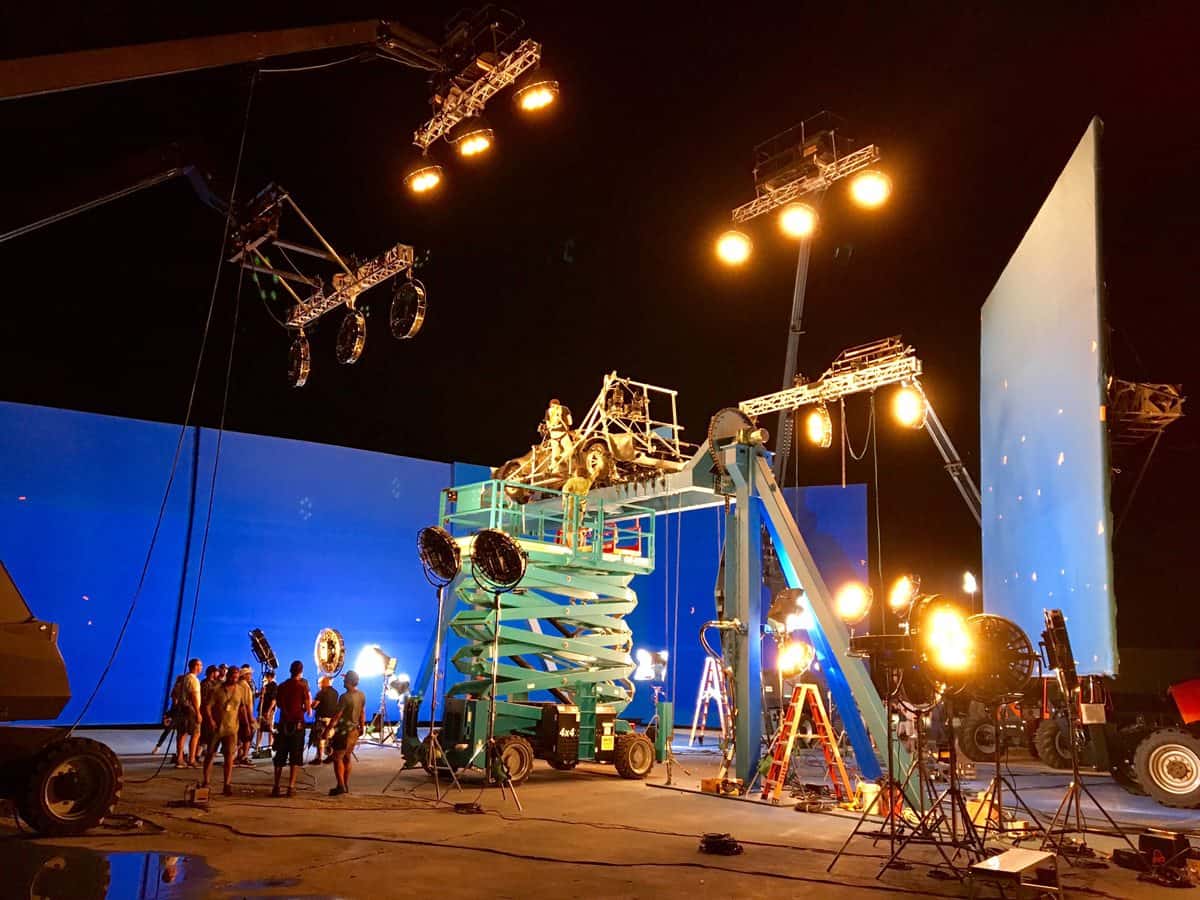 Outsight, the pioneering advanced lighting technology company, had a supporting role in the production of the eighth instalment of The Fast and the Furious franchise — The Fate of the Furious — with its Creamsource Doppio+ and Creamsource Mini+ for facial key lights and Creamsource Sky for sky light and one of the film's most spectacular visual effects. The Creamsource Mini+ is a smaller version of the standard Creamsource Doppio+.
Cinematographer Stephen F. Windon, ACS, ASC , in collaboration with Gaffer Michael Ambrose, selected the Creamsource line of lighting instruments, in addition to lights from other manufacturers, after a multi-manufacturer LED lighting "shoot out" in Atlanta.
"Both myself and Stephen had used Outsight Creamsource lighting before," said Ambrose. "I became really impressed with the colour accuracy and ability to colour balance on a previous projects I was working on, and from that point on, I used it on all of my projects to light the actors. For me, having Creamsource lighting is automatic… it just has to be there."
Windon first discovered Outsight Creamsource while shooting a commercial and it quickly became a favourite. "Having the versatility and using fewer gels makes these fast and easy. In Atlanta, the Creamsource lights just stood out from the pack, and we used a lot of them. It just makes for a beautiful looking film."
For the first shot of Charlize Theron – an ARRI Alexa anamorphic Steadicam shot which takes place in Cuba – Ambrose handheld a Creamsource Mini+ for Theron's keylight, following the Steadicam moves. "That's a shot that was fairly easy to do, even with the limited equipment we brought to Cuba, and looked great. Even with the harsh sunlight and white snow of the second unit's shots from Iceland, I could still use the Doppios as an eyelight, and also as a keylight when we had full control of the lighting – knocking out the sun – reflecting and bouncing the light on the set in Atlanta as we needed."
Ambrose liked the Doppio+ and Mini+ combination so much that that he says he will be adding this two plus two package to his personal light kit.
"The Doppios are my workhorse on set for lighting faces," explained Ambrose. "So when I'm doing a scene and I need a key light and can get close enough for coverage, the Doppios come out, giving me full control of colour and intensity for very nice and smooth operation where I can dial in the nuances needed."
In addition to the two Creamsource Doppio+ and two Creamsource Mini+ LED lights, Creamsource Sky was used for the film's superjet flying fortress and in a specialty rig.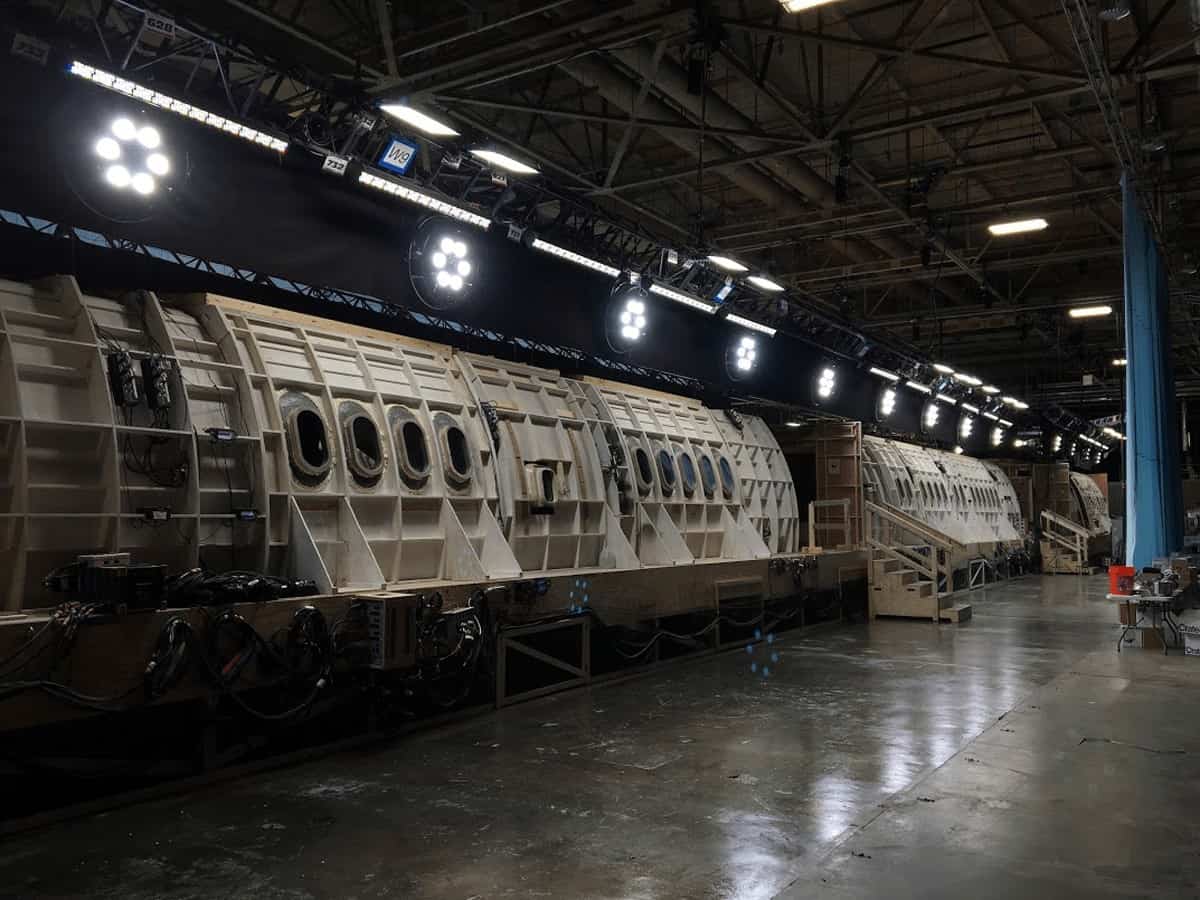 "In the superjet flying fortress, we rigged practicals plus Doppios overhead for skylights, and the Creamsource Sky units for lighting the outside of the plane's windows," continued Ambrose. "All that day blue was entirely from the Skys. While other non-LED solutions are available, they are also less effective."
The most dramatic use of the Creamsource Skys was for one of the film's visually captivating special effects. "In Iceland, Vin Diesel's Dodge Charger is hit by a big explosion and has to tumble through fire," explains Ambrose. "We rigged the Charger on a 360-degree rotary rig in Atlanta and used 36 Creamsource Skys set to theatrical mode for the fire effect. This produced absolutely stunning lighting inside the car — you could swear you were seeing flames reflected off Diesel's face and the car's interior."
"It's absolutely amazing what creative people can achieve with the proper tools in cinema and television," said Outsight managing director Tama Berkeljon. "What Stephen F. Windon and Michael Ambrose have accomplished has audiences sitting on the edge of their seats, without the slightest idea of the complexity involved in blockbuster filmmaking. We're proud that we can play even a small part in bringing that excitement to audiences worldwide."