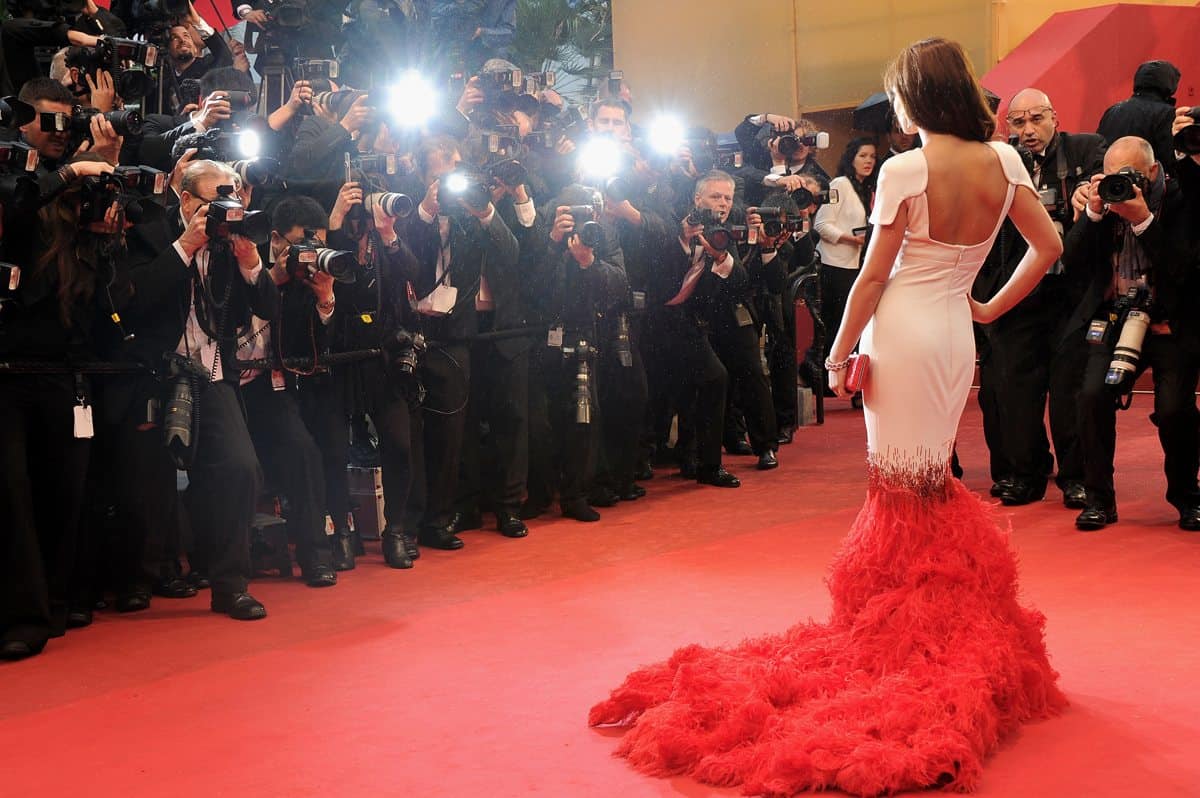 The Cannes Film Festival celebrates its 70th anniversary this year. Taking place on the French Riviera from May 17 to 28, Spanish auteur Pedro Almodóvar is the president of the jury, whilst Italian actress Monica Bellucci will host the opening and closing ceremonies.
In late March 2017, the official poster of the world's most glamorous film festival was revealed featuring Italian actress Claudia Cardinale. In the press preamble, Almodovar declared, "I am grateful, honoured and a bit overwhelmed. I am aware of the responsibility that entails being the president of the jury and I hope to be up to the job. I can only tell you that I'll devote myself, body and soul, to this task, and that it is both a privilege and a pleasure."
Without a single Hollywood studio film in sight, there's an odds-on chance that this year's Cannes will make history – with unknown directors and actors being thrust into the limelight, controversy enveloping movies that go too far, and Netflix and Amazon-funded titles in the running.
Among other surprises are the inclusion of a Virtual Reality art installation from Alejandro G. Iñárritu, Carne Y Arena, as well as two TV projects, Jane Campion's Top Of The Lake: China Girl and David Lynch's Twin Peaks revival getting special screenings.
The festival opener will be French director Arnaud Desplechin's Ismael's Ghosts, starring Charlotte Gainsbourg and Marion Cotillard. Star-driven features from American directors – Sofia Coppola's The Beguiled, Noah Baumbach's The Meyerowitz Stories and Todd Haynes' Wonderstruck – will see such celebs as Nicole Kidman, Adam Sandler, and Julianne Moore stepping out on the red carpet.
Actually, Kidman stars in not one, but four features this year: The Beguiled, Yorgos Lanthimos' The Killing Of A Sacred Deer, John Cameron Mitchell's out-of-competition title How To Talk To Girls At Parties, and Campion's Top Of The Lake.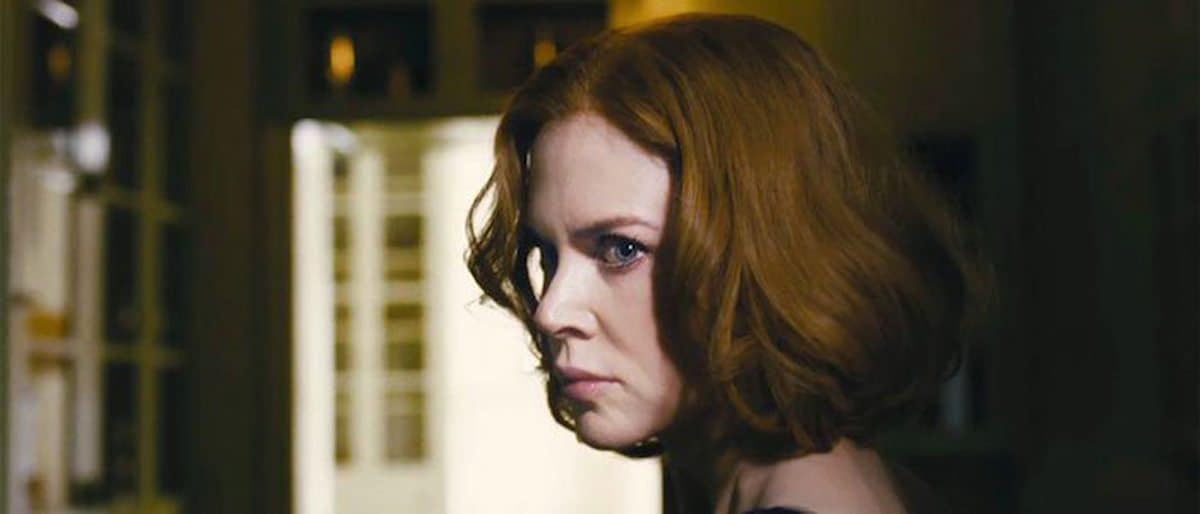 Both Okja and The Meyerowitz Stories are Netflix Original productions, whilst Amazon Studios backed Wonderstruck and You Were Never Really Here from Scottish director Lynne Ramsay.
"Basically, two big players have appeared in the last few years, Amazon and Netflix, which are two new operators for filmmakers, producers and for festivals," said festival director Thierry Frémaux when he announced this year's line-up.
In competition are new features from world-renowned filmmakers including Andrey Zvyagintsev with Loveless, Michel Hazanavicius with Le Redoutable and Naomi Kawase with Radiance. Hong Sangsoo brings two films, The Day After and Claire's Camera, which stars Isabelle Huppert. The big question will be, can Michael Haneke become the first three-time winner of the prestigious Cannes Palme d'Or? The director, who previously won for Amour and The White Ribbon, hits the right spots for another world-beater, as Happy End is set in Cannes and examines the life of a middle-class family who are emotionally detached from the refugee crisis on their doorstep.
Of particular British interest, BFI-backed feature I Am Not A Witch, the debut from Rungano Nyoni, is selected for Directors' Fortnight, whilst Robbie Ryan BSC lit The Meyerowitz Stories for Noah Baumbach.
If you're intending to step-out along the Croisette or the Quayside, then watch out for some familiar faces. Pinewood Group executives, including chairman Paul Golding, will be on the Pinewood yacht, located behind the Palais des Festivals on Jetée Albert Edouard in the Vieux Port de Cannes. Also in attendance are Pinewood's Post Production team, headed by Nigel Bennett, group director of digital content services, and James Corless, group head of Pinewood Digital Post Production. Darren Smith MD of Pinewood MBS Lighting, will be pressing the flesh with key members of the team.
ARRI is hosting a get-together, which experts from ARRI camera systems, lighting, rental, post production and international sales will attend, along with members of The Producers Guild Of America and Association des Producteurs de Cinéma Film France. There's also an informal Director's Fortnight cocktail event to thank the directors from around the world who appreciate working with ARRI.
With seven films in competition that were shot on film – The Meyerowitz Stories, The Beguiled, Wonderstruck, La Redoutable, The Killing Of A Sacred Deer, Good Time and Jupiter's Moon – Kodak Motion Picture Film and Kodak Film lab London will be out in force, celebrating those nominees who chose to capture their films on film, along with championing film production worldwide. Attendees, who might be seen quaffing the odd glass of rosé as they extol the virtues of emulsion, include: Steven Overman, CMO and head of Kodak's Consumer Film Division; V-P Anne Hubbell; Christian Richter, director of sales and marketing; senior account manager, Sam Clark; senior marketing manager, Julie Taylor-Butt; and Ileana Leyva Gonzalez, Kodak's new account manager for France and Benelux. Nigel Horn, general manager of Kodak Film Lab London, might take a night bath.
AFC president Richard Andry and a team from the AFC will be present during the whole Festival, with an office inside the CST (Commission Superieure Technique) Pavillion at Espace Pantiero. Jean-Noel Ferragut will edit, directly from Cannes, the daily AFC Special Cannes newsletter, distributed to 8,300 readers, containing interviews with cinematographers attending the festival. All cinematographers are welcome to say hello and get a cup of coffee there.
In-competition movies
120 Beats Per Minute (dir. Robin Campillo, DP Jeanne Lapoirie)
The Beguiled (dir. Sofia Coppola, DP Philippe Le Sourd AFC)
The Day After (dir. Hong Sang-Soo)
A Gentle Creature (dir. Sergei Loznitsa, DP Oleg Mutu)
Good Time (dirs. Benny Safdie & Josh Safdie, DP Sean Price Williams)
Happy End (dir. Michael Haneke)
In The Fade (dir. Fatih Akin)
Jupiter's Moon (Kornél Mundruczó, DP Marcell Rév HSC)
The Killing Of A Sacred Deer (dir. Yorgos Lanthimos, DP Thimios Bakatakis)
L'amant Double (dir. François Ozon, DP Manuel Dacosse)
Le Redoubtable (dir. Michel Hazanvicius, DP Guillaume Schiffman AFC)
Loveless (dir. Andrey Zvyagintsev, DP Mikhail Krichman)
The Meyerowitz Stories (dir. Noah Baumbach, DP Robbie Ryan BSC)
Okja (dir. Bong Joon-Ho, DP Darius Khondji AFC)
Radiance (dir. Naomi Kawase)
Rodin (dir. Jacques Doillon, DP Christophe Beaucarne)
Wonderstruck (dir. Todd Haynes, DP Ed Lachman ASC)
You Were Never Really Here (dir. Lynne Ramsay, DP Thomas Townend)
The Square (dir. Ruben Ostlund, Fredrik Wenzel)