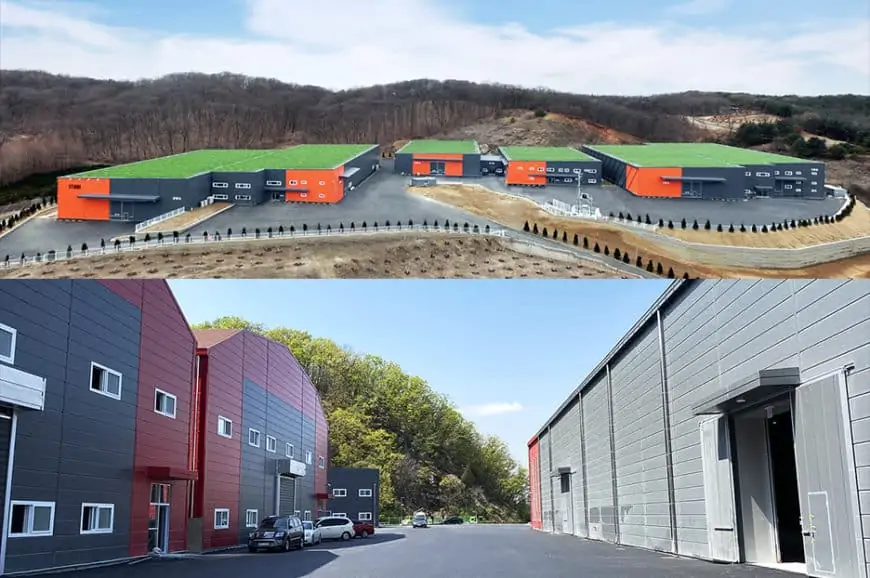 Following increasing demand from viewers for Korean series and films, Netflix is establishing two production facilities in Paju-si and Yeoncheon-gun, just outside of Seoul, in Gyeonggi Province, Korea.
At YCDSMC – Studio 139, Netflix will lease six stages and supporting spaces of approximately 9,000 square metres. At Samsung Studio, the company will lease three stages of approximately 7,000 square metres.
From 2015 to 2020, Netflix's investment in Korean content reached USD 700 million, with more than 80 shows made in Korea and watched by audiences around the world. ​These two purpose-built facilities are another important example of the company's continued commitment to investing in Korea's creative ecosystem. Neltflix is planning to support the production of upcoming Netflix Korean original series and films at the new spaces including the Korean adaptation of La Casa de Papel.
"Netflix is thrilled to deepen its investment in Korea, as well as Korean films and series," said Netflix VP Studio Operations, Amy Reinhard. "With these new studios, Netflix is better positioned than ever to increase our production of great stories from Korea while also providing a wealth of production-related jobs for talented professionals in Korea's creative community."
Great stories really can come from anywhere and be loved everywhere. Members from the US, Canada, France, Germany, Qatar, UAE, India and more fell in love with the recently released Netflix Korean original series Sweet Home; while Korean shows like Kingdom Season 2, The King: Eternal Monarch, Start-Up,  and It's Okay to Not Be Okay were amongst the most popular TV series in Hong Kong, Thailand, India, Malaysia, Philippines, Singapore, Taiwan, Japan and beyond.
New Korean-made stories currently in production or development include Move To Heaven, Kingdom: Ashin of the North, Silent Sea, Squid Game, Hellbound, All of Us are Dead, D.P, and more. Through our multi-year content partnership with CJ ENM/Studio Dragon and JTBC, Netflix is also introducing the best creatives made by Korea's leading entertainment companies to the world, efforts enabling the company to present more diverse and varied selections of content to its 195 million members around the world.