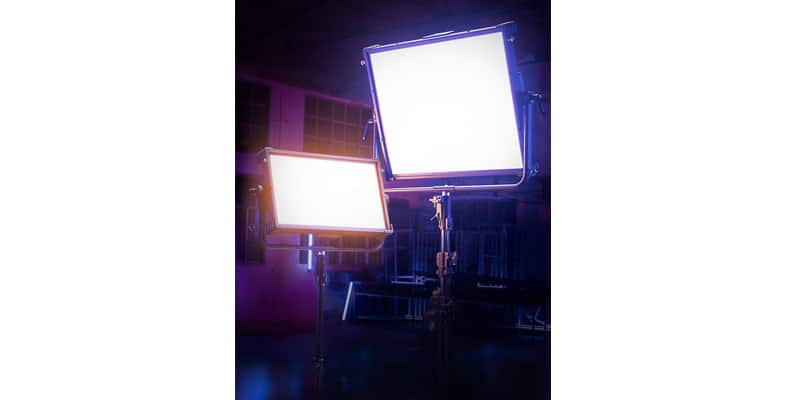 Developed specifically for movie, TV, broadcast and media applications, the Dyno Series provides cinematographers and production crews with a soft light solution for both studio and location work. Built using state of the art LED technology, the Dyno Series has been engineered to combine stunning levels of ultra-efficient, low energy illumination with complete control, allowing users the artistic freedom to innovate and explore.
The Dyno Series allow precision management over every aspect of their output. Flicker-free, fully tuneable between 2,700K and 20,000K and dimmable from 0-100% in ultra-precise intervals of just 0.1% (1-100%), whether choosing tungsten, daylight or from over 16 million available colours, the creative possibilities are virtually limitless.
Both the 650W and 1,200W units feature a collection of preset, fully customisable effects plus an extensive gel library, allowing users to instantly switch between a huge variety of looks or to match almost any lighting filter configuration.
The low profile, intelligent design, makes the Dyno Series quick to set up and simple to operate. The system's intuitive interface and clear, 4.3inch display, provides effortless control over colour temperature, saturation, intensity and frequency. Compatibility with wireless protocols plus DMX connectivity brings further flexibility when used as individual units or as part of a linked installation.