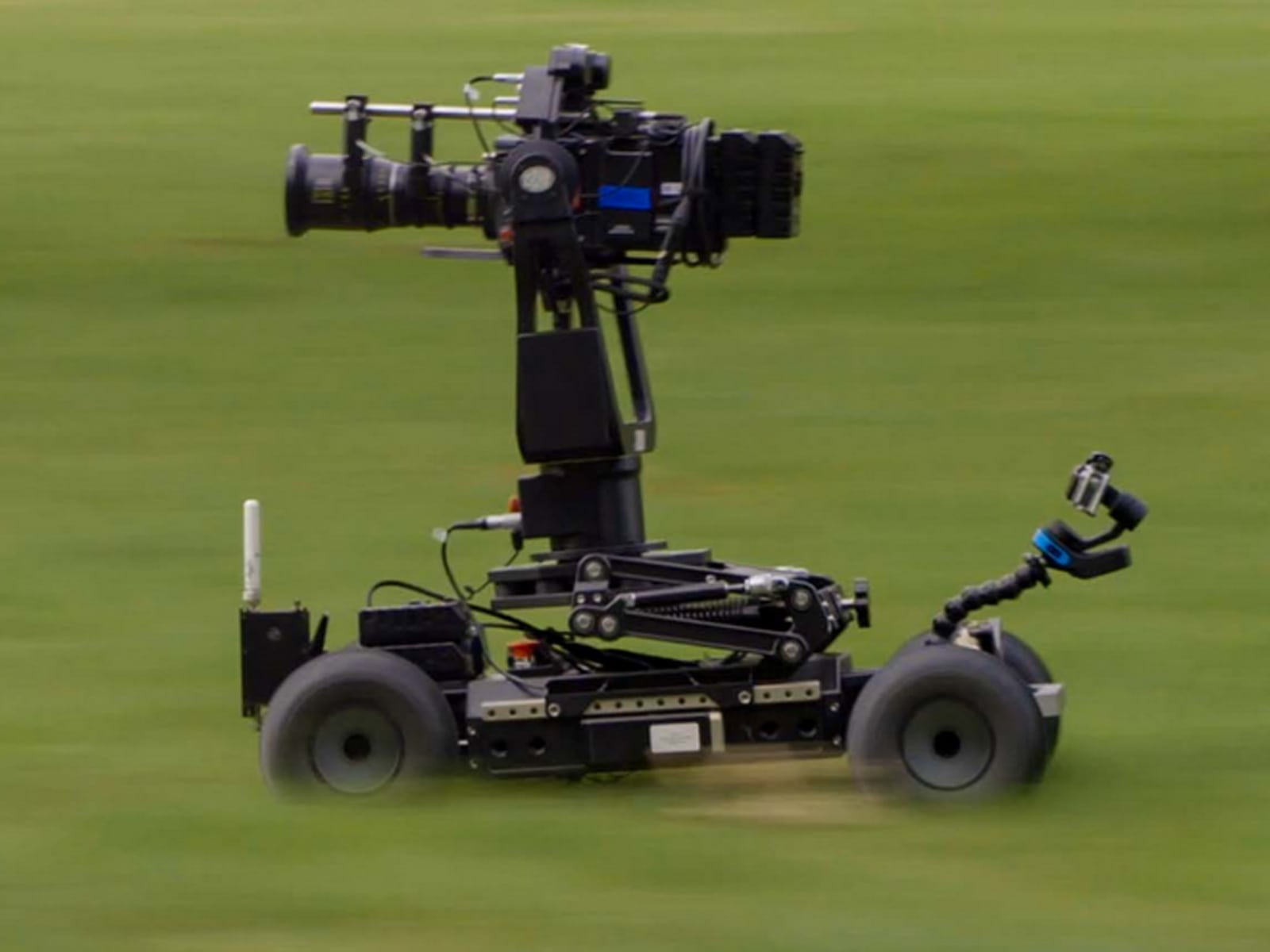 Motion 24 – one of the UK's leading companies specialising in moving camera systems – supplies a wide range of equipment to film, TV, music, and advertising clients worldwide.  
The company develops a lot of its own specialist kit in-house but also buys in tools from other companies if they provide additional benefits for clients. James Davis at Motion 24 said: "The more you know about it, the more you can appreciate how many years have really gone into developing the AGITO system. So, we decided to just buy one." 
Motion 24's new AGITO – from Motion Impossible – has already been used on several high-profile drama projects, such as being one of the key units filming the spectacular crash of a long-wheelbase van for series six of the BBC hit Line of Duty.  
Davis added: "The AGITO has a lot of advantages for that sort of work, it's low profile, making it easy to keep it out of the scene or paint it out if required, and it's a much quicker to deploy alternative to the traditional way of filming such a shot with a tracking vehicle. It also requires less people on set, which is an important consideration for shooting during a pandemic.
"It was the winning tool [on Bad Wolf's Discovery of Witches for Sky] in the situation for its speed and flexibility, and we actually used all of the system's capabilities in that one [high-speed tracking through a corridor] shot. We used every steering mode, we used the Tower, and we used the switchable drive settings on it as well. That really drives the point home; what else could you do that with? The first part of the shot is a Steadicam or dolly shot, and the second half is essentially a tracking vehicle shot. With the AGITO, we were able to seamlessly combine those shooting techniques into one move." 
Motion Impossible is a Bristol-based modular remote dolly systems and camera stabilisers manufacturer. The company operates two systems, the M-Series and AGITO, offering solutions for moving and stabilising cameras in live sports, TV, film and VR.