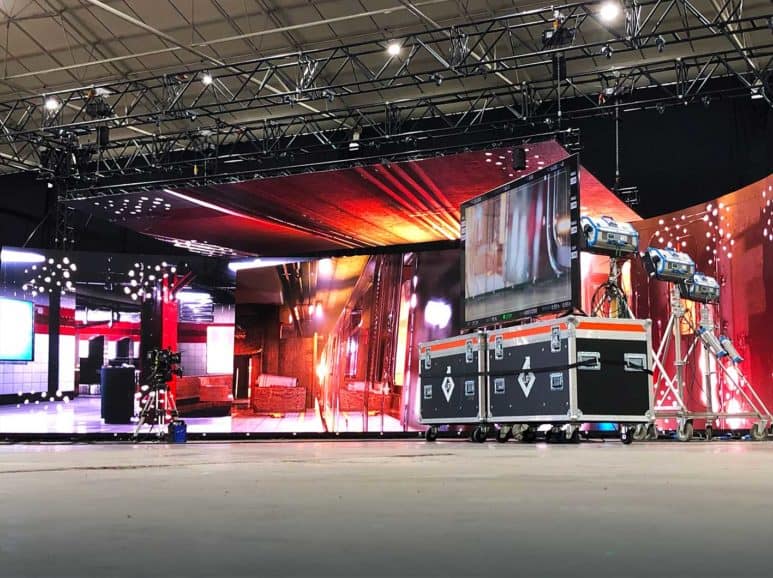 MBSi recently welcomed guests, including members of the BSC, Production Guild, British Film Designers Guild and colleagues from throughout the industry, to their LED integration showcase, held at Rebellion Studios.
Speaking about the event, Chris Cox, head of virtual production and real time solutions, said: "We have been overwhelmed by the positive response to our event. Our team is delighted to have been able to provide a deeper understanding of both the usability and flexibility of Virtual Production, to such a diverse audience."
This highly specialist area of the MBSi service provides equipment and comprehensive technical support, throughout every stage of the VP installation process. The team works in close collaboration with production, through planning, installation and operation, to deliver in-camera VFX, build dynamic content and bespoke virtual production environments, as well as covering all aspects of LED and projection.
Having established strong relationships with the industry's leading software and tech designers, developers and manufacturers, MBSi VP is also actively involved in the development and delivery of innovation within this highly specialised area.
Already supporting a variety of exciting projects, MBSi are partnering with cinematographers, gaffers, art and VFX departments in the creation and delivery of immersive on-set experiences and virtual production solutions.
Cox adds: "Showcasing our VP capabilities has been an immensely rewarding experience. By bringing understanding of this specialist skillset in house as a designated resource, we are simplifying the whole process, making available either complete systems, or any part of the solution, as and when needed. It has been a pleasure to share this with colleagues from all areas of our industry."