Prolyte Group distributor A.C. Entertainment Technologies Ltd. (AC-ET) has recently shipped Verto truss to Light Source, the first company in Ireland to receive this revolutionary product.
The Verto truss is based on a new principle of truss connection, where the sections are joined by a rotating coupler system, meaning a simple flick of the wrist will connect and lock the truss sections together. Installation is fast, silent and safe.
Managing director, Billy Mahedy and his team are delighted to be the first users in Ireland of the versatile Verto truss system.
With a long history in the industry, Billy knows how to value a truss system on its merits. Based out of Sandyford, Dublin, Light Source brings a wealth of experience to the custom installation market. They design and install solutions specific to it's customers' needs, always looking to improve and expand on their technology and product offering.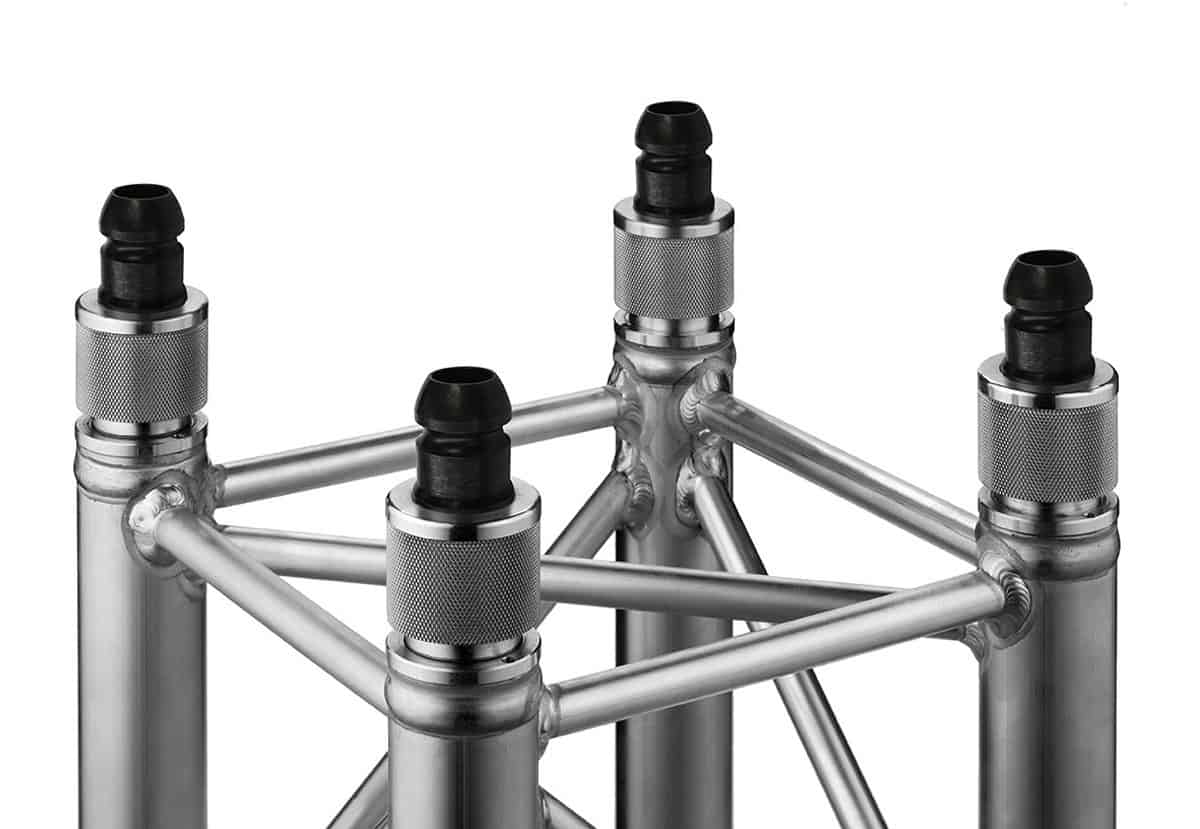 Aaron Cripps, AC-ET's regional sales representative for Eire said: "As a long-time Prolyte user, Verto was naturally the next step for Light Source. As soon as the product was launched, Billy was talking about how they could use it to make rigging quicker and easier for their crews. They are the first rental company with this system in Ireland but I'm sure that many more users are going to follow now that Billy has led the way."
Light Source is confident that this easy to use, 'no pin' truss system will benefit it in it's everyday work, in both the corporate and entertainment sector. They also have a long term plan to update their entire existing truss stock to the Verto truss option.
Billy commented: "We are very happy with the arrival of the revolutionary Prolyte Verto truss. I believe it is the perfect product for the work we do. No pins allows us to construct the truss with ease and minimal noise, which is ideal when working late at night. The finish and build quality is great, making this product even better."
He continued: "The support from beginning to end from both AC-ET and Prolyte has been brilliant. They have supplied us with everything we need and as always have been very helpful. I am really looking forward to getting this truss out on a number of upcoming jobs."