Cinematographer John Pardue BSC wrote-in with details about his experience of shooting Dirk Gently's Holistic Detective Agency for BBC America in Vancouver.
"It's a crazy and very clever show, loosely based on Douglas Adams' classic comic novel about a 'holistic' detective who believes in the fundamental interconnectedness of all things. Adams's imagination is so inventive that it can only really be interpreted in a way that matches its unconventionality. The show was the perfect challenge for a cinematographer to deliver something a little different. I had to kick out the standard ways of doing things and open my mind. It was the only way to shoot the script, by Max Landis. The creative craziness was very addictive.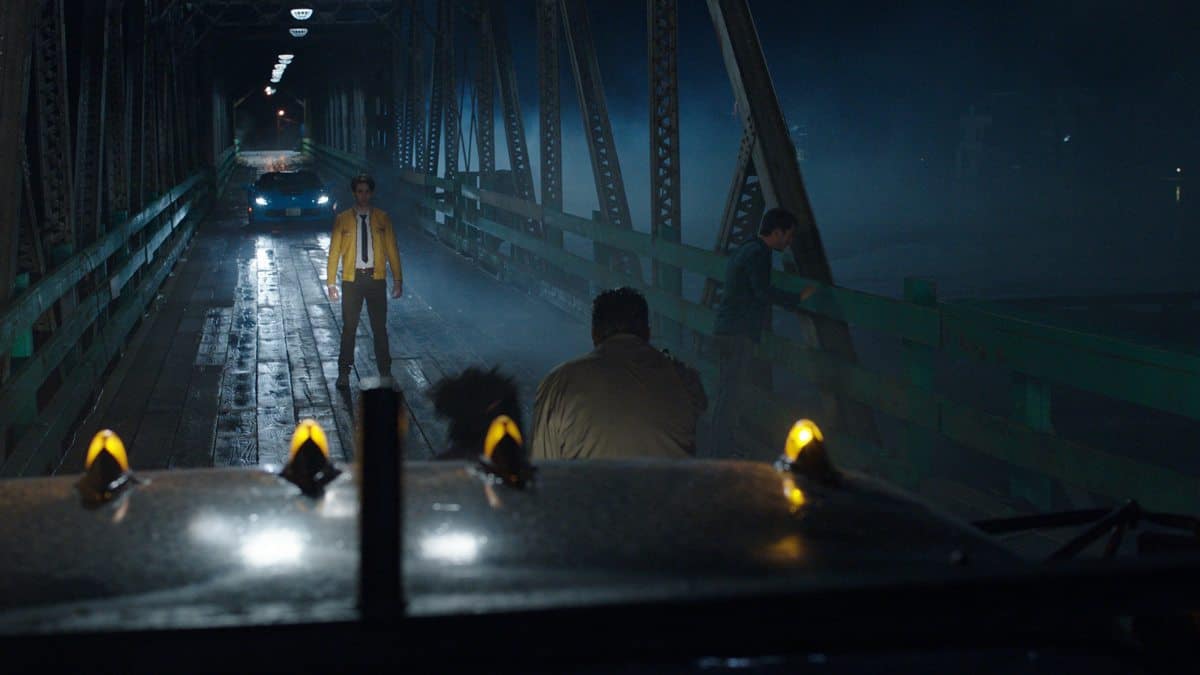 Dirk Gently turned out to be a real clash of styles. In some ways it possesses authentic dramatic emotions, grounded in a real urban environment – but in other ways it is a science-fiction comic-strip adventure, with intricate stunts and gags. It was clear the story had no boundaries, and crossed genres as it developed. Showrunner and executive producer, Robert Cooper, described the tone as starting off in a naturalistic world but transforming into craziness. He suggested I drew on my experiences in music videos to open things up.
Max's interpretation of Dirk Gently is really his own, but one that I think Adams would have loved. English actor Sam Barnett plays Dirk Gently in true British Doctor Who fashion, and keeps some of that period feeling in the show. The dialogue is as wacky as the visuals, and Max's sharp character writing anchors the whole show so that it can go wherever it wants, whilst brilliantly blending genre conventions and humour.
Director Dean Parisot was given the task of setting the tone for the pilot episode, with myself alongside, and we aimed to find a tone that was zany enough for Max's imaginative script but also rooted in naturalism. Our fundamental idea was to combine a Coen Brothers-esque, slightly stylised naturalism with some of the wackier elements of Terry Gilliam. We looked at the Coens' No Country For Old Men and Fargo, and then went a little crazier with Gilliam's Fisher King and Twelve Monkeys.
We used some close-focus, wide-angle primes to play the story in the depth of the shot. The locations were always present and defined by the lenses and we tried to never lose the sense of place and location. Fortunately, Elijah Wood (who plays Dirk Gently's sidekick Todd) looks great on a 27mm in close-up. We even used a 21mm for some close mid-shots, when the drama allowed for things go on deep in the shot.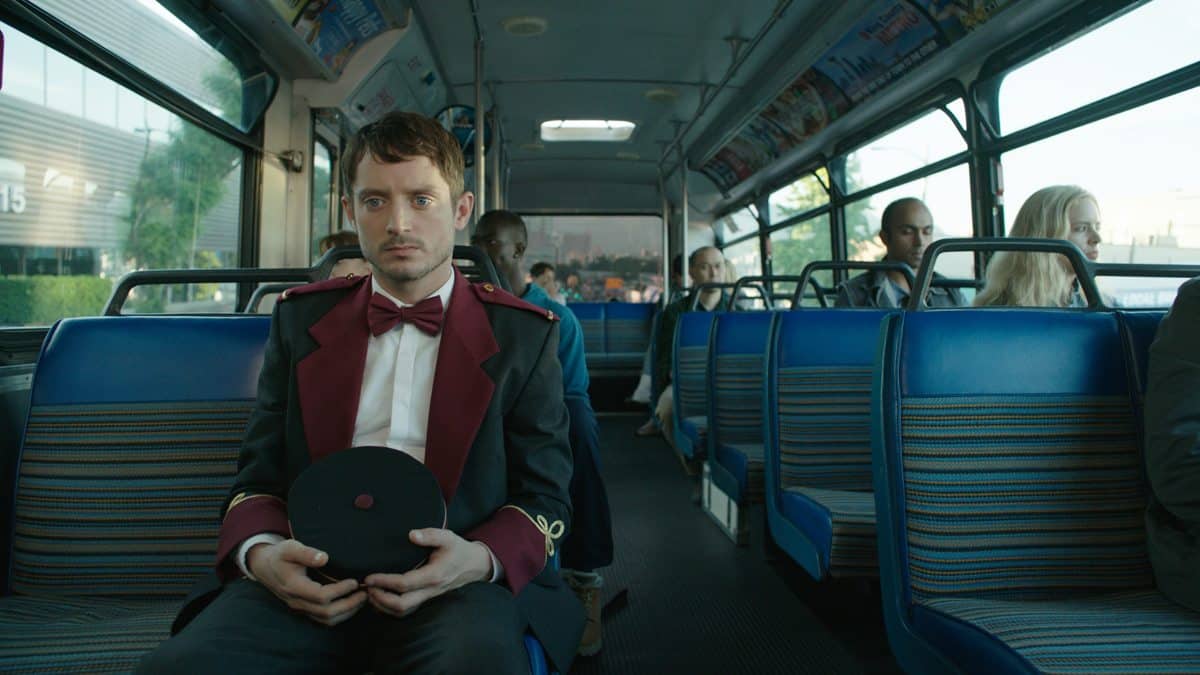 Dirk Gently was shot in Vancouver, which doubled for Seattle. Vancouver is becoming a small Hollywood with over 150 major productions in such a small town. The competition for space means that crews are stretched, so it was a case of booking quickly before they were all swallowed up. I was very lucky to find a great A-camera operator, Marty McNally, and he helped me build a good crew. He was supported by the excellent Robin Forst on B-camera/Steadicam.
The complexity of the show required many studio builds and we mixed location and studio to great effect by employing translights and raised ground floors to be able to "look down" into the street. Set construction in Vancouver is excellent and the sets were impressive. Lighting was supplied by William F Whites, and we had two gaffers, Rory Soderman on main unit, and Cory Hodson on second unit. Panavision supplied the camera kits and Adam Osten was really helpful in providing support. I started the show shooting the pilot episode and then another three episodes. Canadian cinematographer Samy Inayeh CSC shot the alternate blocks with director Michael Jann, adding their own take on Max's visual journey."