The rise and rise of Australian Cinematography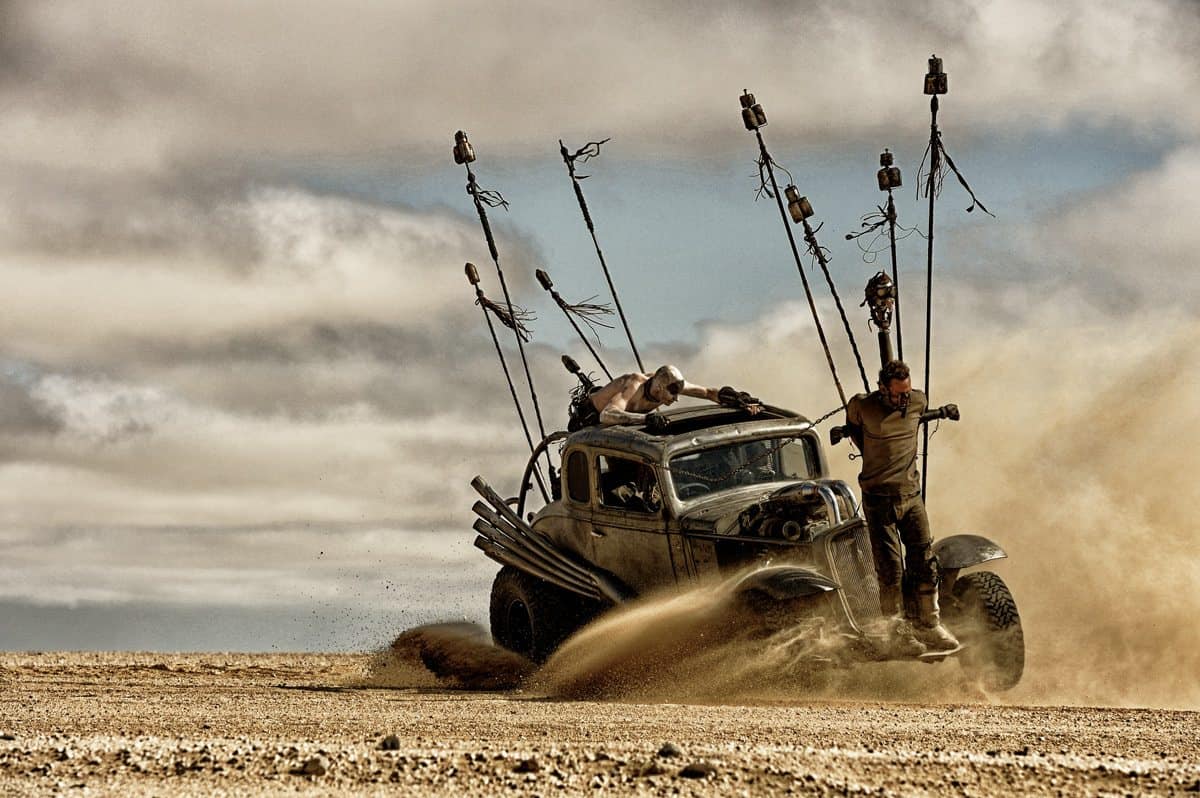 Whilst it's small by European or American standards, the Australian film and television industry produces a steady stream of beachy soaps, epic dramas, quirky comedies, and children's and family fare. An Australian cinematographer therefore must be flexible at every turn, stretching both their creative and logistic muscles within a given year, as they might oscillate between commercials for the most basic home products, to music videos, to shooting second unit on Hollywood productions utilising the Australian studios, as well as personal art-house fare, which they might have spent years collaborating on with a director. This culminates for a select few in being highly-sought-after as internationally recognised directors of photography. And all of this, often in tandem with lecturing, instructing and inspiring the next generation of young cinematographers.
With a screen culture characterised more by boldness and compulsive storytelling, than perhaps careerism or articulated aesthetic agendas, the average Australian DP is frequently an artist disguised as a jobbing craftsman. In effect they are a completely varied bunch, as diverse as the immigrant nation they call home.
There are the director-cinematographers – Ivan Sen (Desert Road) and Warwick Thornton (Samson And Delilah). The rising stars – Greig Frasier ACS ASC (Star Wars: Rouge One) and Adam Arkapaw ACS (Macbeth, Assassin's Creed). Bold specialists – such as Ian Jones ACS (Charlie's Country). Low-key craftsmen – like Ian Baker (The Russia House). Stylists – Dion Beebe ACS ASC (13 Hours), Mandy Walker ACS ASC (Tracks), Anna Howard ACS (South Solitary, Women He's Undressed) and Peter Menzies Jr. ACS ASC (Gods Of Egypt). Genre masters – David Eggby ACS (Riddick) and Stephen Windon ACS ASC (Fast And Furious). Trans-Pacific heavyweights and truly inspirational cinematographers, who have set the bar so high – Don McAlpine ACS ASC (Moulin Rouge), John Seale AM ACS ASC (Mad Max: Fury Road), Russell Boyd ACS ASC (Master & Commander, Gallipoli, Picnic at Hanging Rock), Dean Semler AM ACS ASC (Dances with Wolves, Apocalypto). And, consistent aesthetes – Peter James ACS ASC (Driving Miss Daisy), Geoffrey Simpson ACS (Shine), and the sadly passed Andrew Lesnie ACS ASC (The Hobbit, The Water Diviner).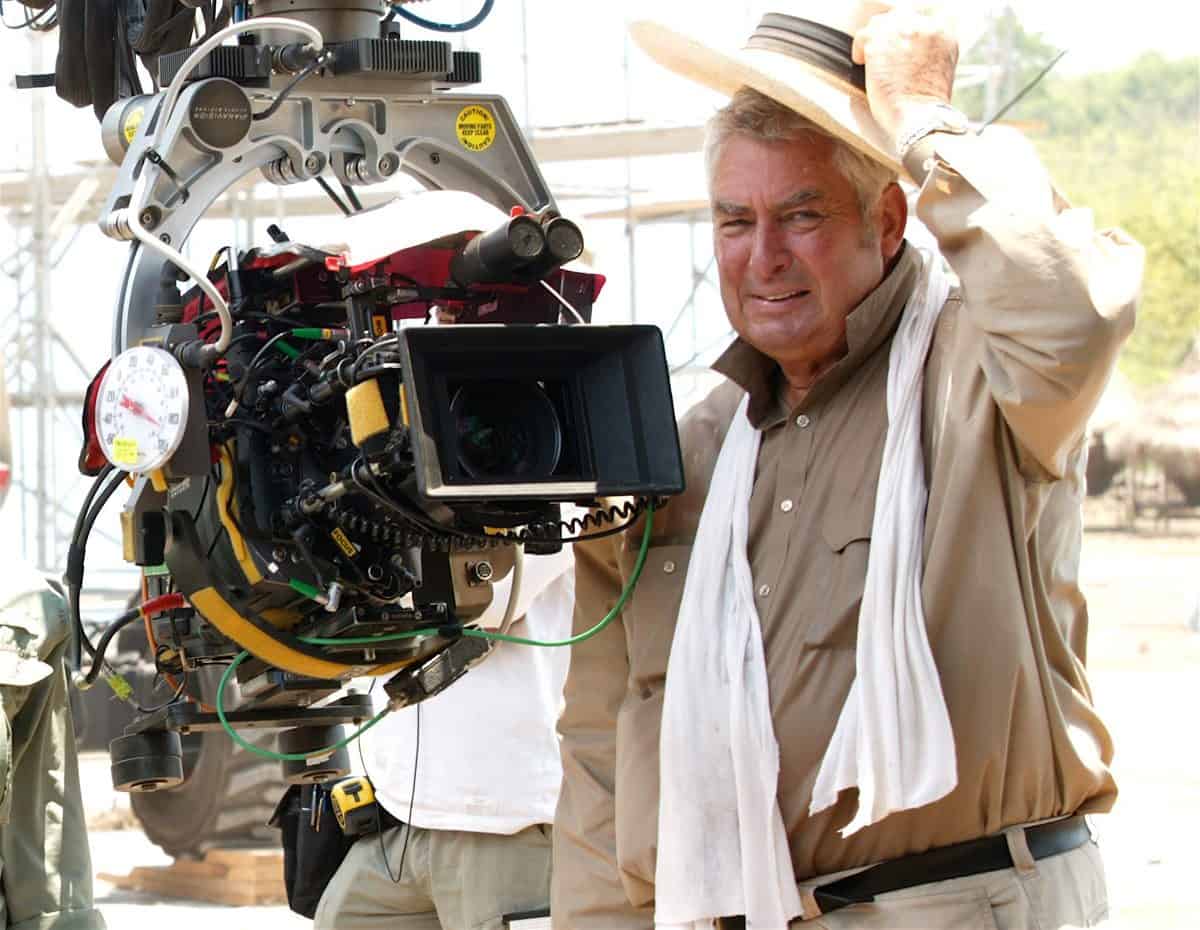 While admittedly the highest profile of local cinematographers have traditionally found recognition and respect for their technical achievements on international blockbusters such as The Lord Of The Rings, Die Hard With A Vengeance, or the recent Mad Max: Fury Road, this model is perhaps changing.
Adam Arkapaw is perhaps emblematic of a new breed of Australian cinematographers. Where traditionally a local arthouse triumph, such as Animal Kingdom, characterised by a naturalistic style of camerawork, would have translated into stylish genre fare in America, followed by a step-up to the technical and logistical challenges of super-productions, Adam's route has favoured art with a capital "A". Surely one of the most consistently visual Shakespeare adaptations ever committed to the screen, the 2015 Macbeth may not have registered with audiences particularly, but it spoke directly to the mystical power of cinematography to – shot for shot – render an audience spellbound. This, coupled with Adam's expressionist leanings on True Detective, suggested a cinematographer restlessly setting standards he alone could measure.
There was bustling activity in 2015 from some of the most established cinematography talents in Australia. One of the biggest homegrown hits of the year The Dressmaker, with its unambiguously digital period look, also represented an aesthetic statement from Don McAlpine as to his refusal to be bound by his last success, or even his own celluloid past. A complete digital convert, he now seeks to shoot cinema, which will as likely be consumed on a giant OLED screen in a family living room, as it might in the theatre.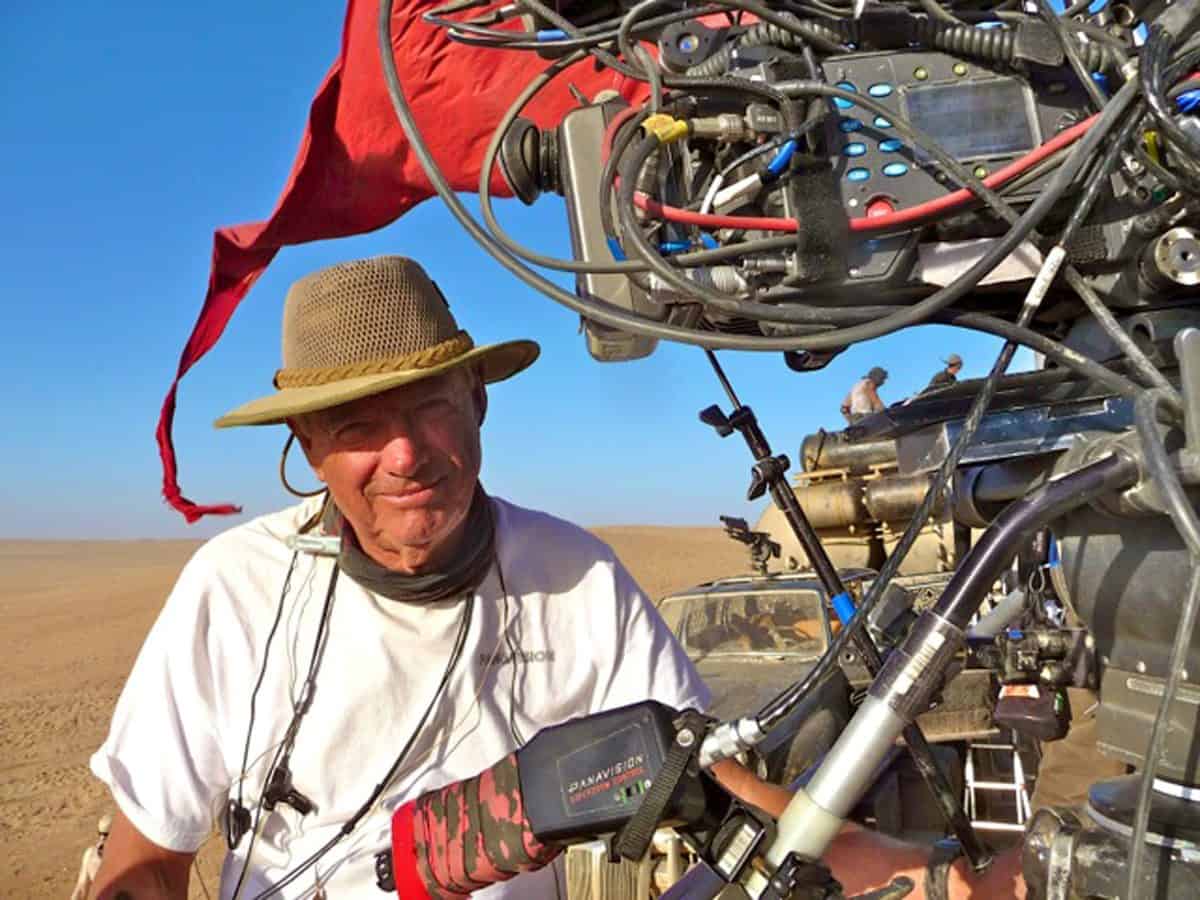 Coming out of retirement, for what one can only hope is a return to cinema, John Seale refreshingly went out of his way to share in the glory heaped upon the cinematography of Mad Max: Fury Road, as a team effort inclusive of VFX supervisor; Andrew Jackson, sturdy second unit DP David Burr ACS (The Cup, The Phantom), and colourist Eric Whipp. David in particular can take a bow for producing material, which further enhanced John Seale's work with the principal unit.
While Gods Of Egypt stirred casting controversy, and struggled to attract an audience, Peter Menzies Jr. availed himself of 6K in a manner as-yet unheralded, in doing so embracing the full chip. Restless, questing, these figures of the industry never tire in pushing at the limits of their own creativity and ability.
Yet it would be reductive to suggest that the entirety of Australian cinematography talent can be split into the international high fliers, living legends, and hot young talents. A cinematographer's identity takes time to form, and the Australian Cinematographers Society has invested in aiding in this development. From the ACS CineKids programme, designed to encourage school children with ambitions to become professional cameramen, to the ACS Mentor Attachment scheme, wherein young, aspiring DPs get the chance to work with successful, working ACS cinematographers. There is a growing range of ACS and industry support in place to insure a wide swathe of professional cinematographers emerge, each with unique skills, and a developed voice.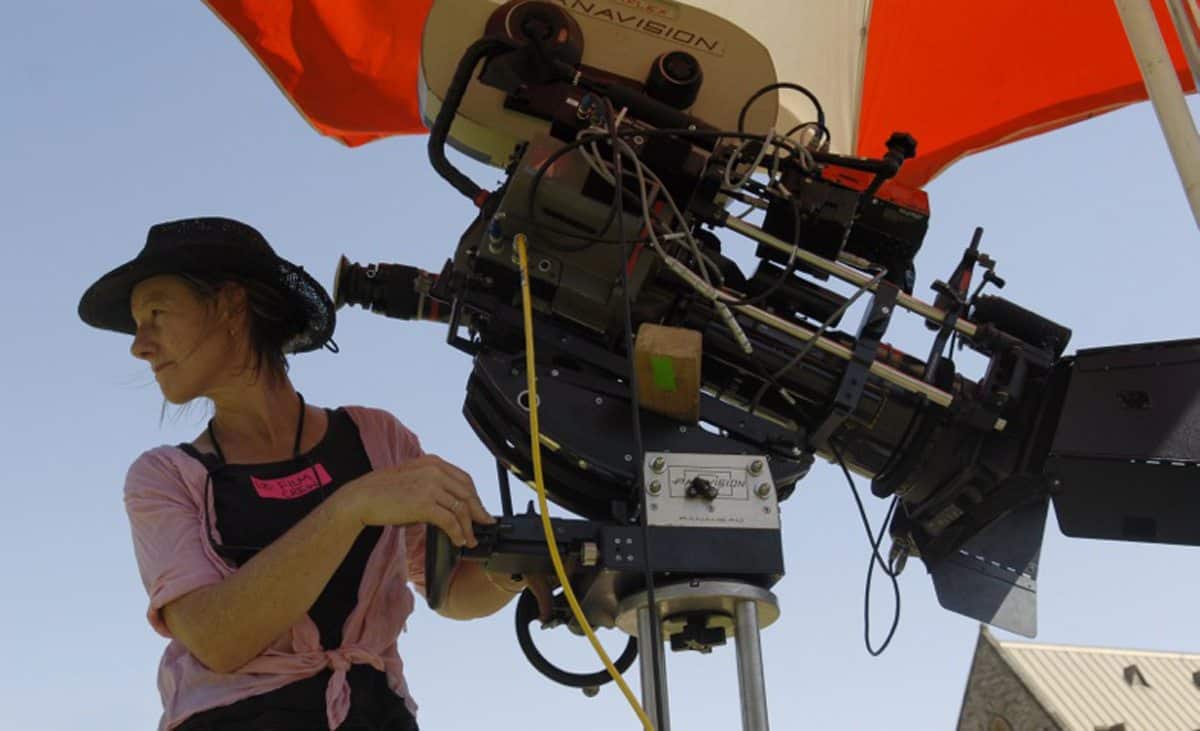 Often such efforts can bear fruit in dramatic fashion, seemingly overnight. Zoe White, Germaine McMicking, Bonnie Elliot ACS, Katie Milwright, Marden Dean, Bruce Young, John Brawley, Velinda Wardell ACS, Simon Chapman ACS, Ross Giardina ACS, Callan Green ACS and Nicola Daley ACS are leading examples of Australian cinematographers coming into creative focus in recent years, with work of taste and economy. Perhaps in a category of their own are Danny Ruhlmann ACS (The Raven), Garry Phillips ACS (The Railway Man), Toby Oliver ACS (Wolf Creek 2), John Stokes ACS (A Place To Call Home), Joseph Pickering ACS (Underbelly, Janet King), Geoffrey Hall ACS (Red Dog), Allan Collins ACS (Mad Bastards), Martin McGrath ACS (Rake, Banished, Muriel's Wedding) and Ben Nott ACS (Predestination) – each standing out as consistent cinematographers since the '90s, who keep on delivering in subtlety and scope, professionals neither young nor old, yet always creatively consistent. Every bit as much the artists are Nigel Bluck (True Detective: Season Two), Andrew Commis ACS (Beautiful Kate, The Daughter), Denson Baker ACS (Oranges & Sunshine, The Dark Horse), Laszlo Baranyai HSC ACS (Noise, Downriver) John Toon ACS NZCS (Mr Pip, Sunshine Cleaning), Joanne Donohoe-Beckwith (Utopia), along with Jules O'Loughlin ACS (Black Sails, The Whole Truth), who likewise produce work of verve and focus, not always in projects which universally capture the imagination of critics and audiences, yet whose visual spell is chronically underrated. Cinematographer, Ellery Ryan ACS (Van Diemans Land) stands as one of the more senior variants of this breed, yet his outstanding visual achievements, irrespective of budget, distribution or "audience-friendliness", easily measure up to the accomplishments of his peers. And if we are discussing the chronically underrated, spare a thought for Australia's underwater, wildlife and documentary specialists. Malcolm Ludgate ACS, Pawel Achtel and Simon Christidis ACS shoot for underwater television documentaries, IMAX documentaries, frequently in 4K, with the odd tourism commercial thrown in for good measure throughout the year. An acknowledged leader in the field, Pieter De Vries ACS (Rat, The Space Shuttle, Great Wall Of China) combines cinematography and teaching seamlessly, and David Parer AM ACS has been seen the world over in David Attenborough wildlife documentaries. In the elements, coaxing shots from uncooperative Killer Whales, Blue Whales and rowdy surfies, these masters of the deep and photography of the land deserve to be hailed for the fine cinematographers they are!
Then there are those dedicated cinematographers who bring news and current affairs into our homes each evening. From war-torn areas to other dramas that affect the lives of everyday people. Australia has a rich heritage in this genre including the likes of Andrew Taylor ACS, Louie Eroglu ACS, Robert Hill ACS, Peter Curtis ACS and many, many others.
Without any doubt, Australian cinematography is most definitely in good hands, with the creative potential being enormous, and while there will always be the major productions and aesthetic coups, realistically it is the day-to-day work of dealing with budgets, schedules and the demands of commercial clients, which keep the cinematographers of Australia sharp.
It is found in the work required for a two-and-a-half minute rock promo inexplicably shot in the 50-degree heat of the Australian desert over two days. The demands of a director that a sequence be captured between 12 and 1pm on a three-day schedule. The frustration of a camera battery going flat in the middle of the ocean. The challenge of getting more light into a stubborn lens than it is seemingly capable of. These are the challenges that the likes of John Seale and David Burr have met throughout their careers, such that as they step out into the blazing heat of the Namibian desert to capture the motorized mayhem of Fury Road the answer to every question will always be: "Yep, she'll be right."
Report by Ron Johanson, national president ACS, and Lindsay Coleman, author and ACS Associate.