FASCINATED BY FILM
Filmography so far: Retreat (2021 – feature), Aria (2021), Tap Boy (2020), Canvey Island (2019), Alien Containment (2019), His Wake (2017).
When did you discover you wanted to be a cinematographer and what inspired you to follow this career path?
When I was a kid, I spent years working my way through my dad's video library of about 500 films he had recorded off the TV, but it never entered my head that making films was a career option or even something I wanted to do. After studying drama and photography at school, I did a television course at university. This led to me working in TV production and ultimately in the camera department. From the first moment I was on an actual set I realised I wanted to be a cinematographer.
Subscribe to our mailing list to continue reading
Where did you learn your craft?
On set. When the AD told all the crew to leave while the actors and director blocked, I would stay in the corner, if allowed. Watching directors, DPs and actors find and work out a scene was fascinating and invaluable. I had no idea why the rest of the camera team ran off to get a coffee, those rehearsals were the best part of the day.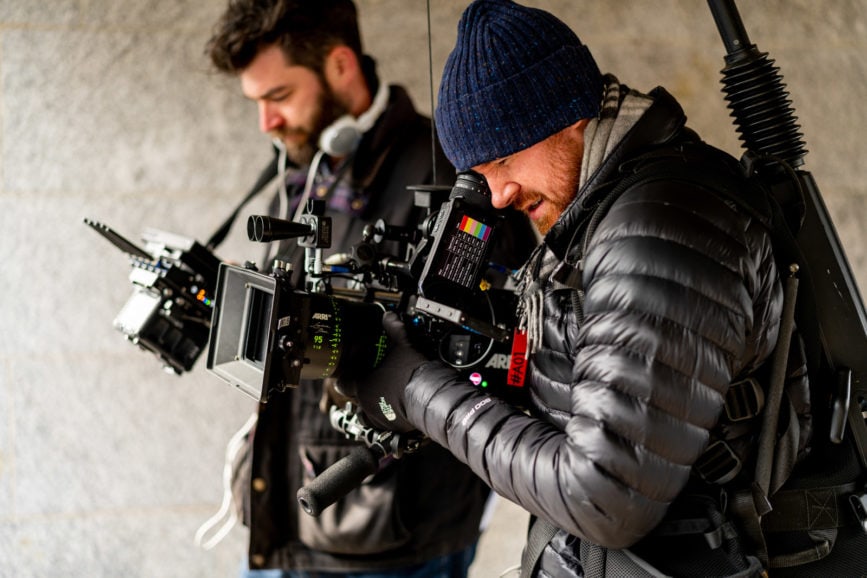 What are your favourite films, and what makes them stand out to you?
The Conversation: Long slow zooms, voyeurism, a beautiful haunting score, and Gene Hackman at his peak. It's a masterclass in suspense and proof that simple well framed shots are often all you need.
The Beat My Heart Skipped: I love Jacques Audiard and his DP Stéphane Fontaine AFC. They are so good at shooting in a scrappy fashion that's rough around the edges while obviously designed. They are the best at learning a craft and then unlearning everything and shooting films packed with energy.
The Great Beauty: Italian cinema is usually really bold in the shooting and lighting styles and this is no different. Harsh top lights in really intimate scenes and other things I would usually be too afraid to try, they pull off in such a stunning way. It's a subtle film that gets under my skin.
Who in the film world inspires you?
Firstly, any director who writes and makes a film, short or feature, is inspiring. The sheer amount of drive needed is incredible. As a DP, anything shot by Seamus McGarvey BSC ASC, Sir Roger Deakins CBE BSC ASC and Matthew Libatique ASC usually jumps off the screen. Also, Ben Smithard BSC needs a big thank you. I assisted for him for a few years, and he is always at the end of the phone when I have a silly question or need support.
What advice would you give someone considering becoming a cinematographer?
Don't be too proud. Listen to everyone on set; a good idea is a good idea whether it comes from the runner or the director. Starting out as a DP can be tough and stressful. No one tells you what to do when the jobs aren't coming in. You need something in place – running, reading, meditation – that allows your brain to relax.
What have been your triumphs and disasters on set?
Disaster: When I was a 2nd AC, Jeremy Irons was about to begin a huge, tricky monologue in a massive cathedral. The set was so quiet and respectful. As I bent down to lay a mark at the esteemed actor's feet my tool belt unbuckled itself, dropped and sent every tool and pen scattering across the floor, breaking the silence and spoiling the moment.
Triumph: Taking the leap to become a DP. It's the best thing I ever did, and you do it with no idea of whether you'll ever earn a penny which is very daunting.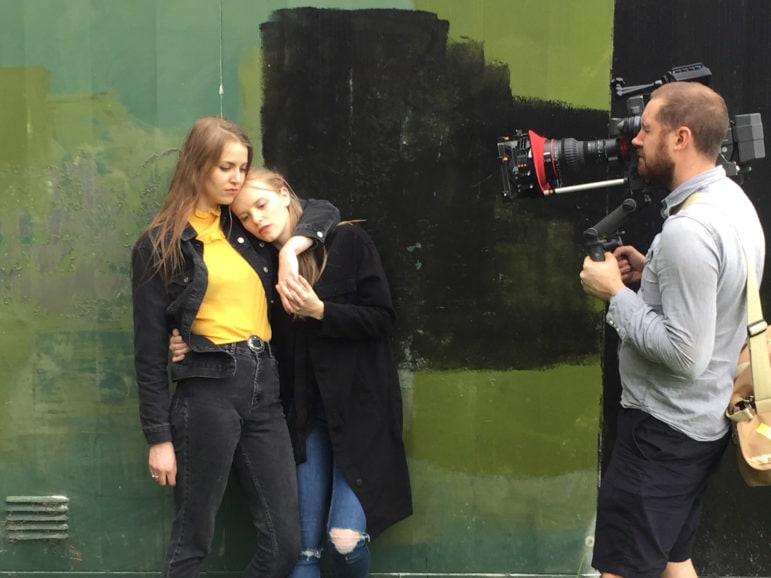 What has been the biggest challenge in your career and how did you overcome it?
Simply getting known. When you start out as a DP, literally no one knows who you are, so you must graft away, putting your name out there and finding directors and other collaborators. Unless you get lucky early on, this takes years of hard work and networking.
What piece of kit could you not live without?
It's sad to say, but in this day and age, my phone. With all the apps for filmmakers, we are really spoilt. In saying that, I always want a printed script with me; paper still wins there.
Which film would you love to have shot?
There are so many, but it has to be Taxi Driver. Great story and score. '70s New York is so visceral – point a camera anywhere and it's incredibly photogenic and interesting. I'd have got to work with Scorsese and De Niro too.
Which productions are you most proud to have lensed, and why?
I'm incredibly proud of my first feature, Retreat. It was shot on such a small budget and with such a lovely team. We made a film that feels much bigger than it is. Also, Aria, a short that's currently in the festivals. I love the night-time look we achieved, and the bold choices made, both in terms of story and shooting style.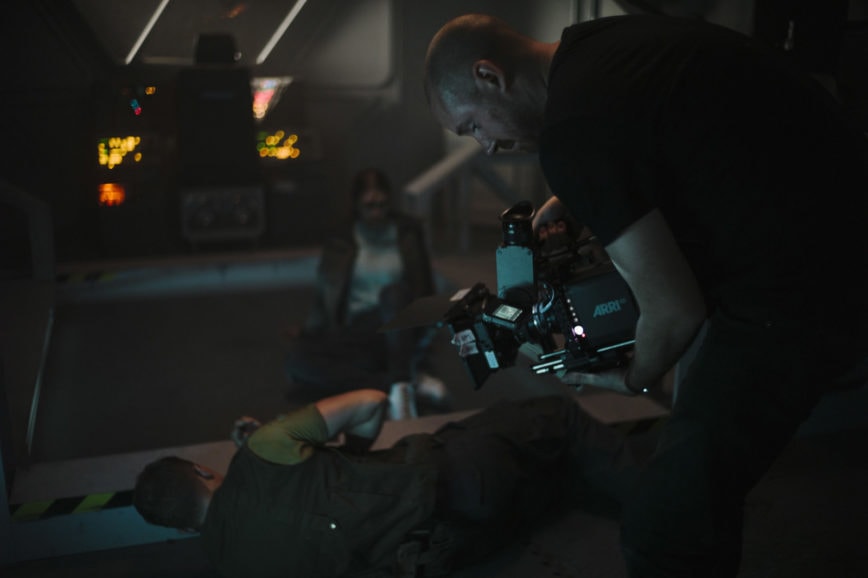 What's the best and worst thing about your job?
Best: Helping a director create the visual look and language for a film and then being on set and seeing it realised.
Worst: All those jobs that don't happen – it's very frustrating.
How would you best describe your approach to cinematography?
Each film needs what's right for the story you are telling. If you really understand the narrative and what the characters are going through, the best cinematography for your film will come fairly naturally.
What do you think are the industry's biggest challenges?
I think the film industry can overwork people. My sister is shocked when I tell her that I do an eleven-hour day with an hour for lunch, plus usually about two hours travel. While I love the work, it would be great for the industry to achieve a healthier balance between working hours and downtime.