Shining a light on...

Gaffers 'R' Us / Jamie Mills
Shining a light on...

Gaffers 'R' Us / Jamie Mills
Fact File
Age: 44
Born: Harrow
Education: Park High School, City of Westminster College
First job: Lee Lighting
Hobby/Passion: Spending time with my kids/wife, going to the gym, cycling. I also love to travel.
Selected Filmography (as gaffer unless otherwise indicated)
The Batman (2021)
Dune (2020)
Come Away (2020)
The King (2019)
Solo: A Star Wars Story (gaffer: splinter unit) (2018)
Ready Player One (gaffer: VFX unit) (2018)
Mary Magdalene (2018)
Rogue One: A Star Wars Story (gaffer: second unit) (2016)
Allied (gaffer: VFX unit) (2016)
Now You See Me 2 (gaffer: second unit) (2016)
Star Wars: Episode VII - The Force Awakens (gaffer: additional photography & lighting technician) (2015)
Exodus: Gods And Kings (gaffer: additional unit) (2014)
Muppets Most Wanted (lighting technician) (2014)
Zero Dark Thirty (electrician: Jordan) (2012)
Snow White And The Huntsman (lighting technician) (2014)
John Carter (electrician) (2014)
Pirates Of The Caribbean: On Stranger Tides (lighting technician) (2011)
Clash Of The Titans (lighting technician) (2010)
Harry Potter And The Half-Blood Prince (lighting technician) (2009)
Inkheart (electrician) (2008)
Quantum Of Solace (lighting technician) (2008)
Fred Claus (electrician) (2007)
Harry Potter And The Order Of The Phoenix (electrician - uncredited) (2007)
The Da Vinci Code (electrician - uncredited) (2006)
Harry Potter And The Goblet Of Fire (electrician - uncredited) (2005)
Batman Begins (electrician) (2005)
Harry Potter And The Prisoner Of Azkaban (electrician) (2004)
Lara Croft Tomb Raider: The Cradle Of Life (electrician) (2003)
About A Boy (electrician) (2002)
Band Of Brothers (TV mini-series) (electrician - 10 episodes) (2001)
Planet Of The Apes (electrician) (2001)
Lara Croft: Tomb Raider (electrician: second unit) (2001)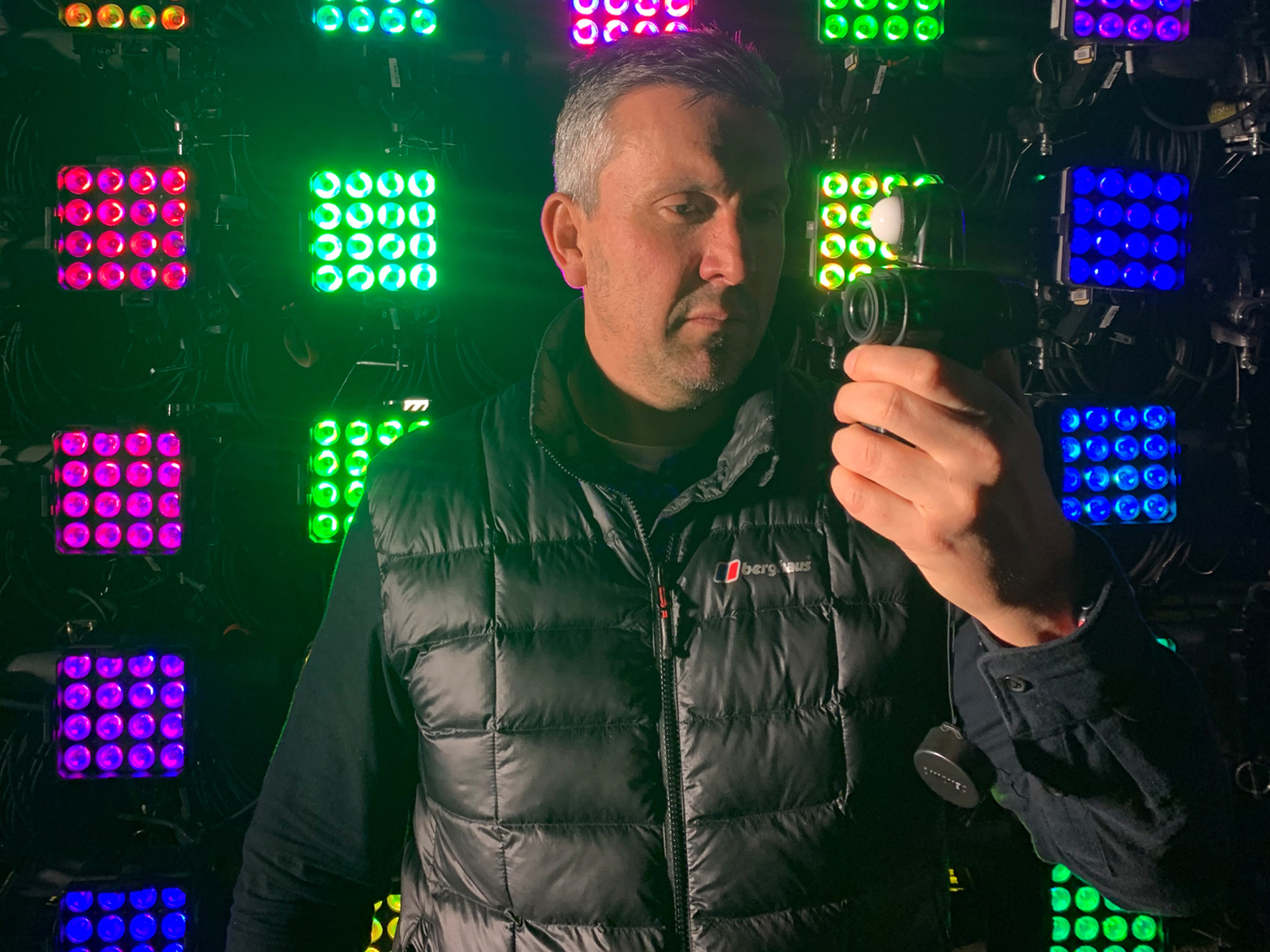 How did you get started?
I started off at Lee Lighting in 1993 as a 17-year-old, one of the first kids to get a job there without having any relations "in the game". I decided I wanted to be a regular domestic electrician, so I attended an open day at a local college that was doing aptitude tests. I happened to come top of the class. When Jim Dowling, who was in charge of hiring apprentices at Lees, phoned his mate at the college and asked for the top two kids, I ended up getting the job.
Did you always want to be a gaffer?
I always loved being a floor electrician, but looking back I would say yes, I always wanted to become a gaffer. After finishing the apprenticeship at Lees, I was sent to The Bill (police TV series) as a floor electrician. It was a great training ground. You learnt how to behave around camera, how to set flags, how to position lamps and the reason that you were doing it. By the time I'd left four years later I was gaffering the show.
I'd always wanted to progress on to films and in 2000 I got on my first chance - Tomb Raider with gaffer Perry Evans. I stayed with him for the best part of 16 years and ended up being his right hand man on the floor.
Being on the job
I learnt a lot from Perry over the years. He pushed me out as a gaffer (maybe he just wanted to get rid of me to be honest, ha-ha). If there were any reshoots or additional photography he couldn't do, he'd send me. If he had to step away from the floor, he'd stick me up front. And if there was a splinter unit going, he'd ask me to do it. That progressed to the second unit on Star Wars: Rogue One. Then there were the reshoots on the same film, which ended up being a bit of a number. Running a job of that size, dealing sensibly and professionally with the production, plus the creativity and responsibility that comes with it, was definitely something that I enjoyed being part of. I really enjoy the creative side to my job as well as the practical and problem solving side. The beauty of my job is that no two days are the same.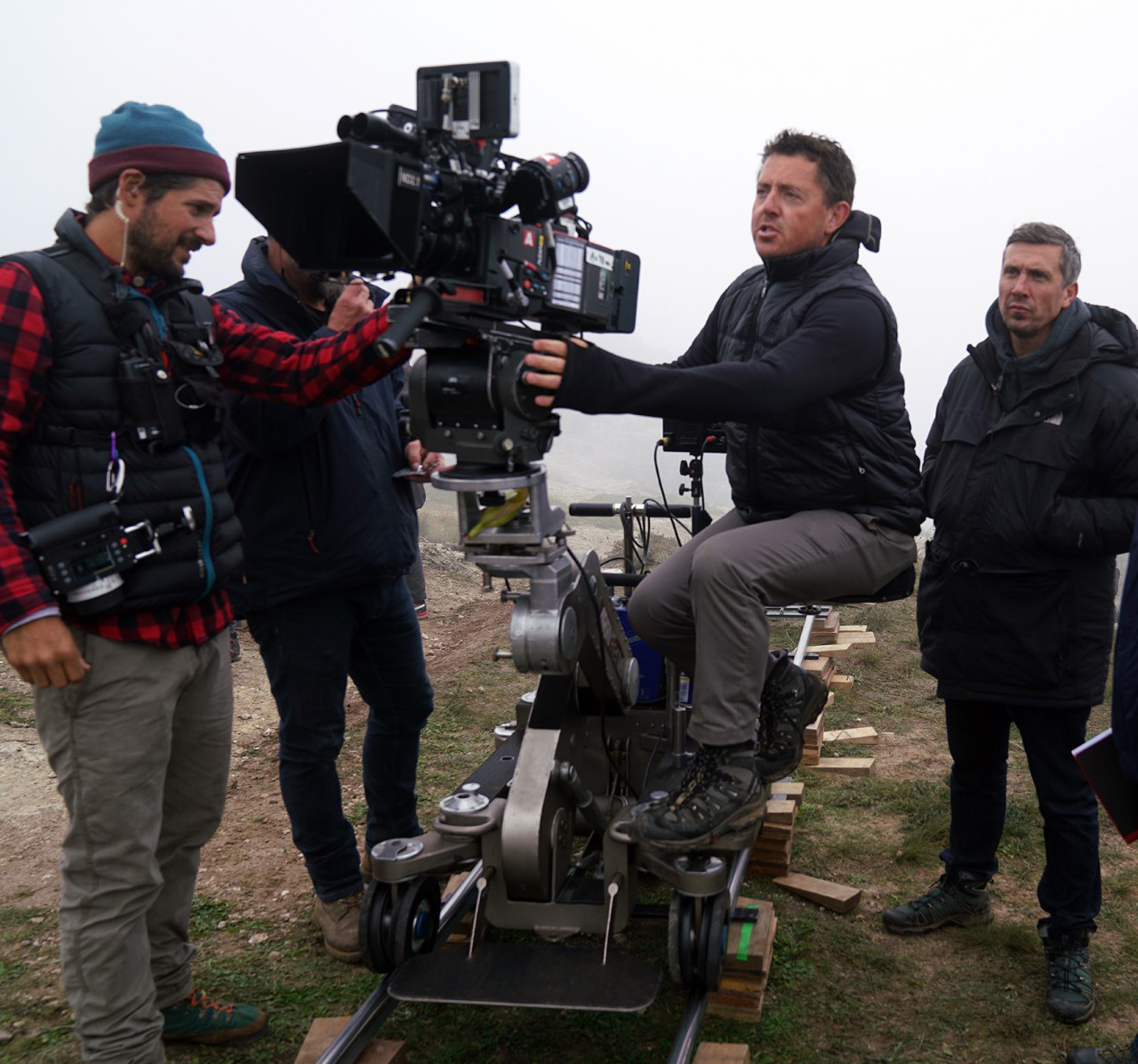 "We are at the forefront of exciting times in film lighting. LED lamps and LED screens are evolving all the time and you have to stay one step ahead or you'll be left behind.
I take it upon myself to know the ins-and-outs of every lamp on my sets, so I know their qualities as well as their limitations."
- Jamie Mills
How did you learn the trade?
By paying attention, learning every day, never thinking for one second that I knew everything. It's amazing how much information you pick up over the years. You only realise what you know when a situation comes up and you already know how to do it without having to think about it, because you've already done it 50 times before. Kind of like a muscle memory.
Who are your regular team?
My best boy is Ross Busby; we've been together for a good few films now. It's great to have a sounding board and Ross is a good balance to me and popular with production and the crew alike. As clichéd as it sounds, you really are only as good as the crew around you, and I'm very lucky to have some of the best technicians around as part of my team. I like a mixture of experience and youth; I think it's really important to keep bringing youngsters through.
What movie has been your biggest challenge?
I recently finished Dune with Greig Fraser. That was the best part of nine months away from home in Budapest. My kids are really young; Bobby who's four and Oliver who's now 14 months. But when I first started on Dune, Oliver was only two months old. By the time I'd finished he was 11 months old, and although I saw them from time to time, it was mainly FaceTime and that can be tough.
But the job was such a great experience, it actually went incredibly quickly. Being away from my kids was certainly a challenge... oh, and my wife, of course!
It's a different experience working with a largely Hungarian crew, the language could be an issue at times, but we got through the job without problems. I had a great crew out there who were friendly as well as extremely helpful and the job went as well as any job can.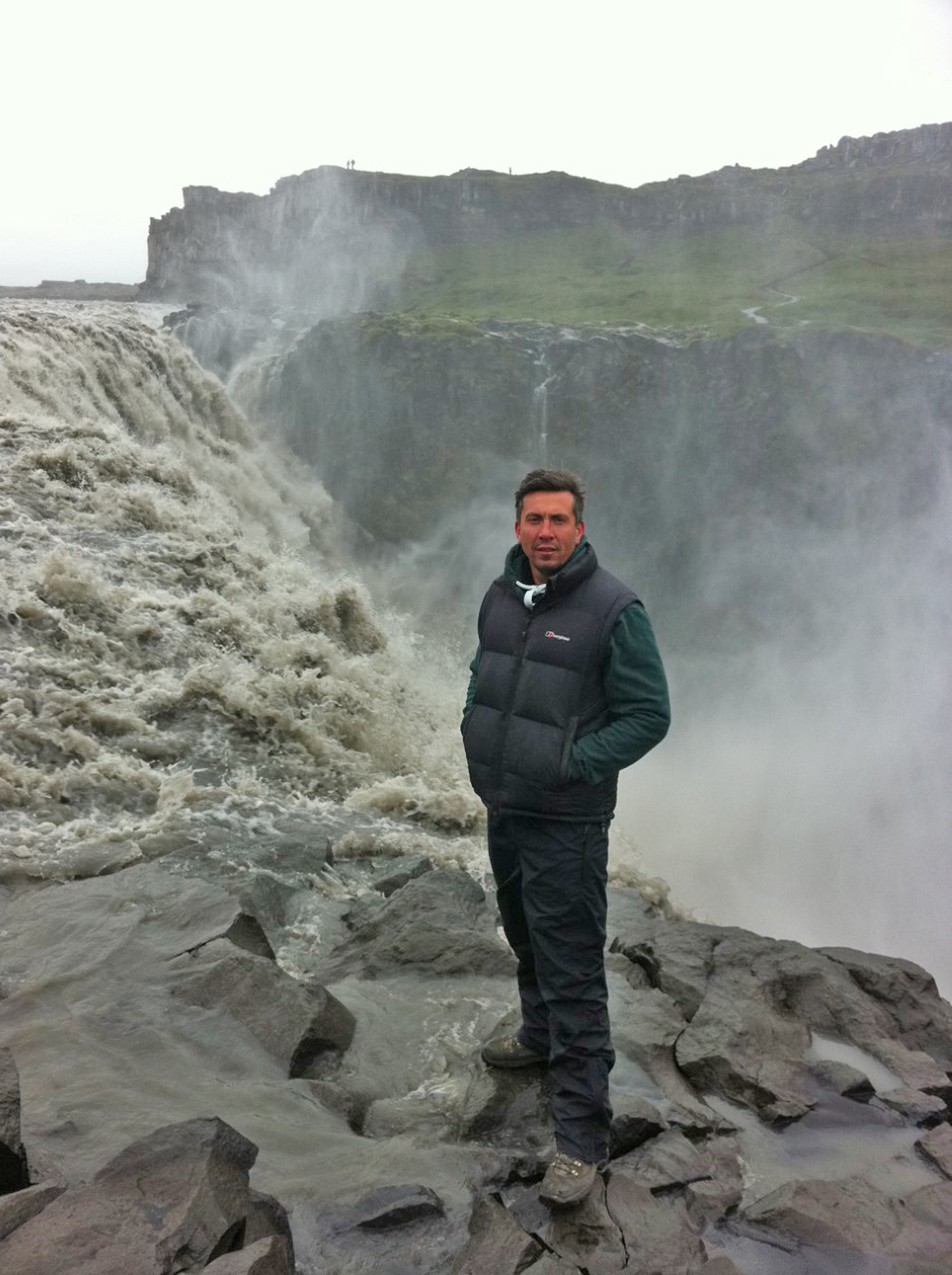 Most difficult job?
I did a film with Adam Arkapaw last year called The King. We were all around the UK in various castles and cathedrals. It was a big logistical challenge, involving huge 18K daylight sources outside of buildings all over the country. At one location - Berkley Castle - we had a huge scaffold rig with multiple 18Ks on it, 20x20 diffusion frames in front of the lamps and also rigged as "eyebrows' to the tops of the windows to diffuse the sun as well as several 360 tele handlers with 20x20 solids on to cut the sun.
We were shooting for several days and we knew there was a wedding coming up. It was to take place on the grass area where we had all of our rigs and plant. So we had to take it all out on a Friday night on wrap and put it all back on a Sunday morning so we could shoot again. My rigging crew, led by my rigging gaffer on this film, Dave Ridout, performed a miracle that weekend. The bride was from a wealthy American family, whose dream was to get married on this particular lawn. Luckily it looked perfect for the wedding,
Relationship with cinematographers
First and foremost, I see it as my job to make their job easier, to take some of the pressure off of their shoulders, whilst keeping a respectful distance and not being too invasive. As well as lighting, they have to focus on the director, camera angles, the look, texture and colour of the set. Forming a relationship with them early-on is key, as is learning their lighting style and adapting to the way they light, whilst offering your own suggestions that you have picked up along the way to achieve your common goals. Learning the script is key too; knowing it inside out gives you a much better understanding of the vision and look of the film.
Favoured bits of kit?
I love a battery LED light - whether it be a DS1, Creamsource Micro, SkyPanel S30 or a simple LED pad. Having a lamp that you can quickly bring onto set for eye sparkle or a bit of fill is paramount on today's fast-moving sets.
Keeping up with lighting innovations?
We are at the forefront of exciting times in film lighting. LED lamps and LED screens are evolving all the time and you have to stay one step ahead or you'll be left behind. I take it upon myself to know the ins-and-outs of every lamp on my sets, so I know their qualities as well as their limitations.
Advice for aspiring gaffers?
Honestly, don't rush into it. I was a floor spark for 12-plus years before I started gaffering. Learn your trade, become a good floor spark first and foremost. Once you become an experienced and competent floor technician, gaffering will become almost second nature. Also, never be afraid to ask questions and try and get some qualifications. Being a qualified electrician is a must nowadays I would say.
Cinematographer Greig Fraser ACS ASC says:
For my money, a great gaffer is somebody who is able to stand in the eye of the tornado and, with perfect diplomacy yet unwavering focus on the technical, is able to translate every single previous lighting reference conversation into a reality. Jamie is gifted with all these skills. Watching him work is incredible.
Cinematographer Julian O'Loughlin says:
I asked Jamie to work on the feature film Come Away with me last year in London. Come Away is an Alice in Wonderland and Peter Pan origin story. Jamie is the ultimate, creative wingman. He's energised, upbeat, creative, highly-technical but, more than anything, he's utterly dedicated to the film you're working on, from the opening bell to well after wrap. As cinematographers we can sometime feel like we're carrying the creative weight of a production on our shoulders. Working with Jamie made me feel that I was in a partnership and that he would treat every frame we shot with care and consideration. He is a true gentleman and a classy outfit at all times.