Matthews Studio Equipment's Burbank manufacturing facility recently caught up with Joel Deutsch, cinematographer/co-owner of Los Angeles-based Evidence Film Studios & Evidence Camera Rentals about the company's recent purchase of MSE's newest support. The Matthews Freedom Car Mounts and Brauer Hostess Tray have already allowed their production company to do some unique shots.
"We are now using the mount and tray on an action film we are producing," Deutsch explains. "And will have them available as part of our stage rental inventory along with the rest of our Matthews gear."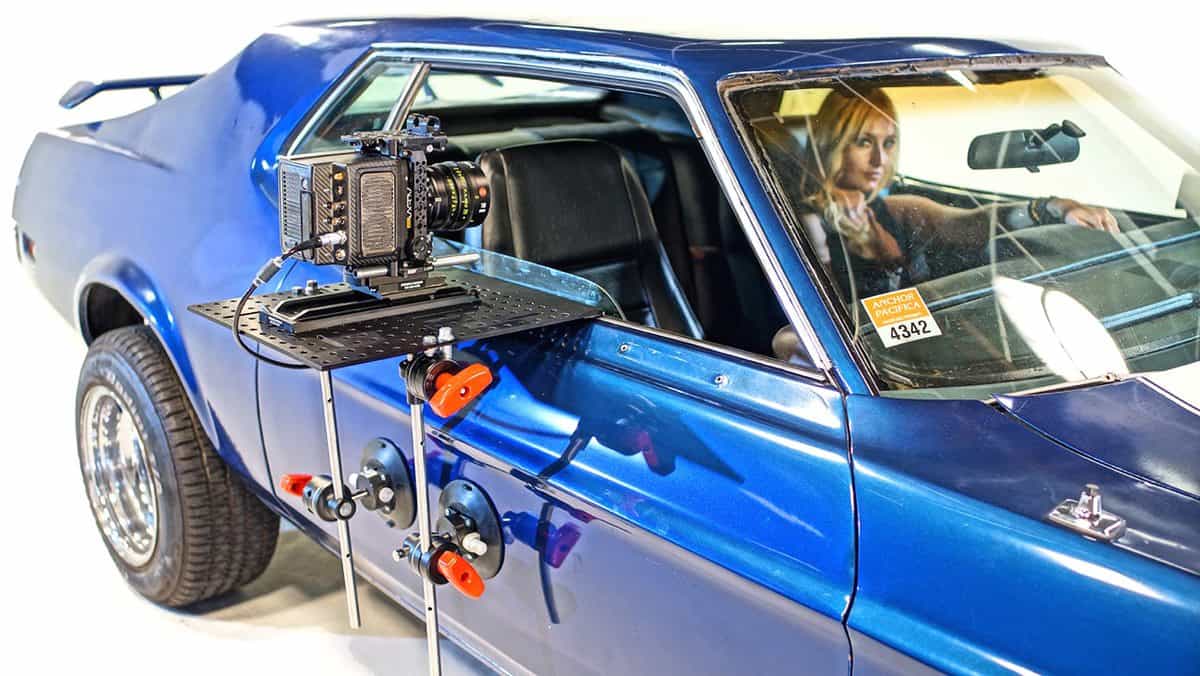 The company's stage has the capacity to drive-in vehicles, ideal for car insert scenes with controlled environments, and has the ability to handle sound and lighting effects as well. This allows productions to use the car mounts for greenscreen work or cyc wall projection of driving plate shots, whilst getting clean angles with actors in the car – using the Freedom Car Mounts.
"We discovered that they also mount well using the interior auto windscreen and side window glass to position the camera creatively," he explains. The Brauer Hostess Tray can be used with windows up or down, and door open or shut. The Freedom Car Mount satisfied the many angles needed to mount cinema cameras (weighing about 20lbs) in a safe and secure manner all in the short set-up time action filming requires. Support for the set up consists of screw-together stainless steel Ricky Rod components, Quick Heads, large vacuum cups with a swivel head, and more. "They are perfect for use doing high speed on road driving manoeuvres as well," Deutsch adds.
The success of the new Mount and Tray system has prompted Evidence to add these tools to their other Matthew rental equipment, including the new Matthews 45" Slider – another quick and easy set up that stands alone or serves as an accompaniment to the Freedom Car Mount and Brauer Hostess Tray.