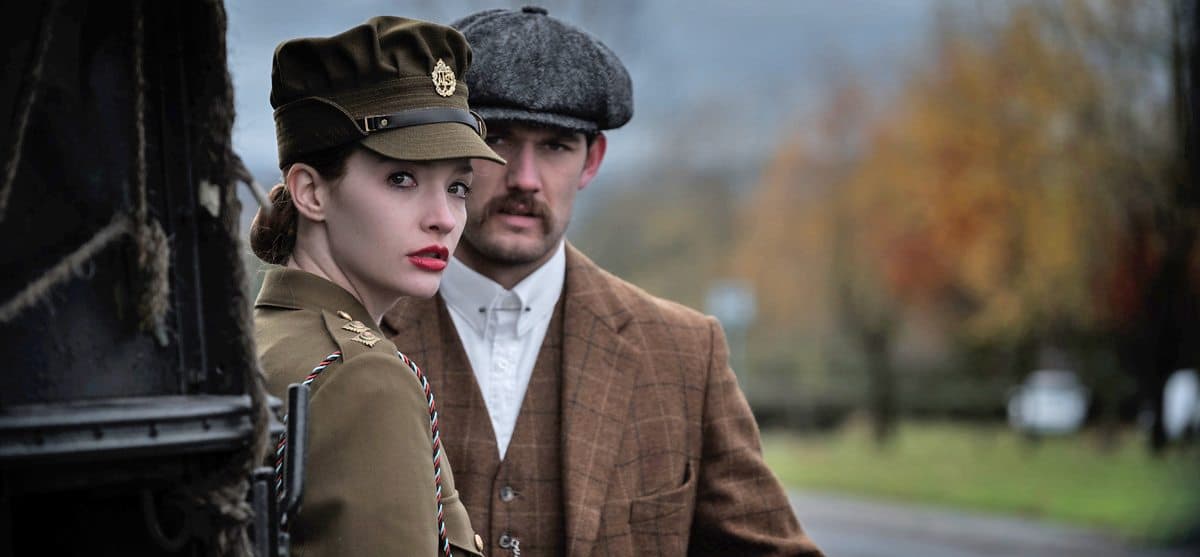 "Shooting the noir, post-war thriller, The Last Witness, for director Piotr Szkopiak, was right up my street in terms of style and look," notes DP Edward Ames GBCT. "Set in 1947, this is a fictional re-imagining of a true, bloody and heart-breaking tale about a journalist who uncovers the horrific murder of 22,000 Polish soldiers under Stalin's orders.
The whole film was shot in the West Midlands, in 18 days, using just six locations. We managed this in spite of a very limited budget, because we were very lucky, and because our entire production team were dedicated to making it work.
We originally wanted to shoot on 16mm and blow-up to 35mm, but due to tight time constraints, we ended-up going down the digital cinematography route. For me there were only two cameras in contention – Red or ARRI Alexa. Having shot extensively with both cameras, I have always been impressed by the pictures from the Red, but from an ergonomic point-of-view, I preferred the Alexa. Besides, Piotr and I both reckoned that if it was good enough for Roger Deakins on Skyfall, then it was definitely good enough for us.
We used ARRI Alexa SXT and Amira cameras, with the Amira mainly as a handheld/tracking camera. I chose Leica Summilux C 18mm, 25mm, 35mm, 50mm, 75mm and 100mm prime lenses. I first fell in love with these when I watched David Higgs BSC shooting a drama with them, and I was spellbound by the quality of the pictures. We had no need for zooms, or longer focal lengths, and restricting ourselves to just those six lenses was good discipline. Movietech at Pinewood Studios supplied us with all our camera equipment, and Andy Cooper there couldn't do enough for us.
The shooting schedule was very tight – absolutely no room for re-shoots or pick-ups – and our leading man, Alex Pettyfer, wasn't available after the final day of shooting, as he was going straight onto another film in America. No pressure then. There was, of course, the usual technical recce. Piotr and I spent two days walking through every scene at every location – with our trusty Artemis Viewfinder – plotting all our camera positions, angles and lenses, so that when we came to actually shoot the scenes we knew exactly how we were going to cover them. This kind of preparation made a huge difference in being able to bring the film in on schedule and within budget. Mind you, everything was made effortless, and all the easier, because of the superb production designer, Nick Turner. He and his team were tireless. The cinematographer and the designer working hand-in-glove – it's really the only way to do things.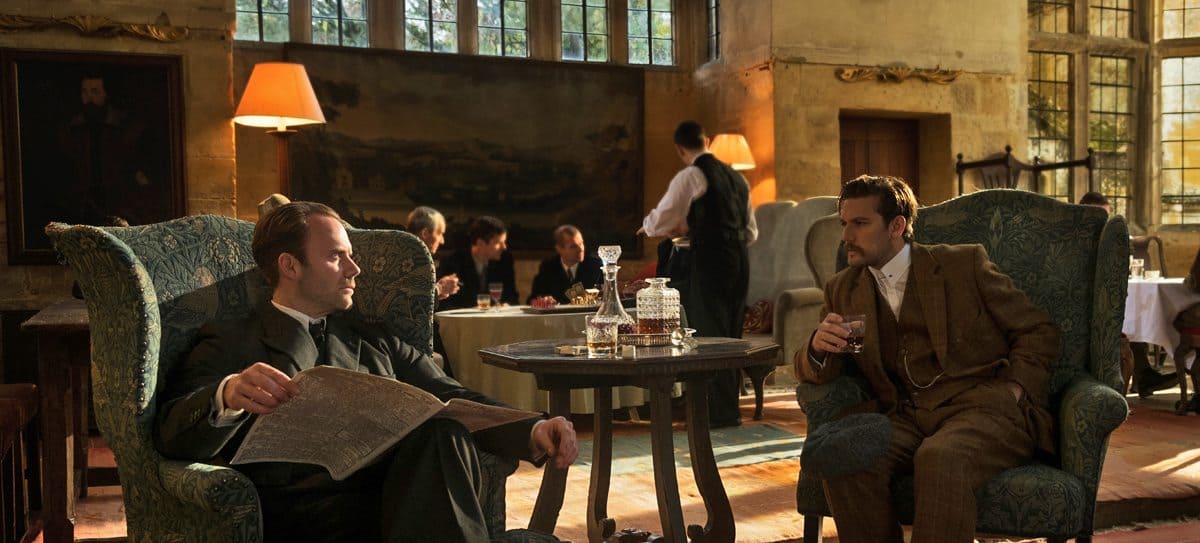 After quite a bit of research prior to shooting, I decided to shoot at 3.2K ProRes 4444 for 2K delivery. Shooting ARRIRAW 2.8K was prohibitively expensive for our budget. My thinking was to shoot at the highest-possible resolution, so that we would hopefully retain image quality when we downscaled.
Pretty much all of the post was done at Twickenham Film Studios, including the grading. It was a privilege and honour to work there, surrounded by so much film production history, as well as being in the company of some high-profile contemporary productions.
Grading was done using a Baselight Two system with a Blackboard 2 control panel. Our brilliant colourist, Michelle Cort, worked directly with the raw 3.2K rushes, which allowed her to retain maximum quality right up until the 2K delivery. According to Michelle, due to the consistency in lighting and exposure of the rushes, the grade took half the time than was expected. Grading mainly consisted of enhancing what was already there, as opposed to correcting major problems.
What we achieved, given the time pressures and budget, is nothing short of spectacular. The whole crew really knuckled down and put in a gargantuan effort. I couldn't have achieved any of this without a crack camera team: Gordy McMillan (1st AC), Matt French (2nd AC), Dan Hooton (trainee) and great sparks, led by our fantastic gaffer, Peter Trevena. The finished film is something I am immensely proud of, and can't wait for it to hit cinema screens."