SOARING AMBITIONS
The scale and originality of the concept for Pokerstars Epic Downtime commercial was an instant draw for cinematographer David Procter – notably director Iain Morris' ambition to achieve it all in one continuous shot.
"The extreme technical challenge was a real allure, moving from a downtown LA rooftop, through Manhattan streets, various backlot sets and ultimately a desert sunset finish," says cinematographer David Procter about the bold Epic Downtime Pokerstars commercial he lensed.
In the action-packed 60-second commercial stunt performer Tomas Paredes de Dios, who plays lead character Alfonso, performs a rooftop jump onto an airbag before continuing on his journey. Director Iain Morris's vision was to open with an aesthetic reminiscent of a Hollywood thriller, before transitioning into a gentler dramatic tone as Alfonso dismounts the airbag. "We discussed the idea of hazy LA afternoon light on the roof before softly lit New York streets with pools of light peppering the journey with a gentle glow from practicals," says Procter. "Whilst unified, we wanted each space to have its own identity, the cooler, winter tones of the ancient theatre providing a palette cleanse before the warm desert sunset."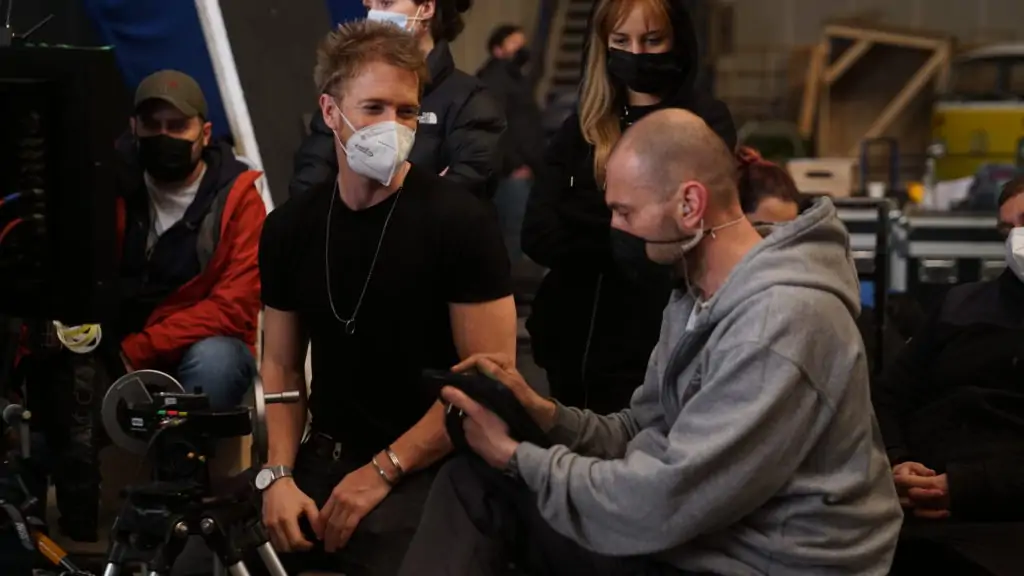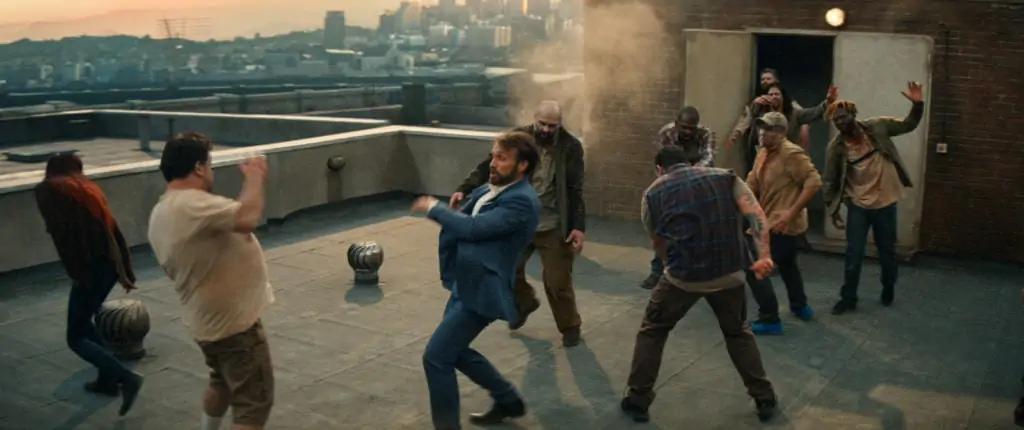 Robert Richardson's work on Once Upon a Time in Hollywood (2019) was a reference for its "stunning capture of Hollywood nostalgia" while Roger Deakins' "seamless work" on 1917 provided inspiration for ways to conceal the hidden edits.
During prep at Nu Boyana Studios in Sofia, Bulgaria, Procter created a rough pre-vis imagery, potential background plates and mood references. A route was then designed allowing the camera's path to feel fluid and effortless, using diagrams and photo sequences to plan placement of film references from Boyz in the Hood to Little Miss Sunshine and Jurassic Park.
While a single-shot production is demanding, the predetermined length of 60 seconds added another level of complexity. "Each section had to be timed to within a few frames of tolerance. As speed ramping could only be used judiciously, timing out the various sections in prep and rehearsal became a rigid blueprint for our shoot days."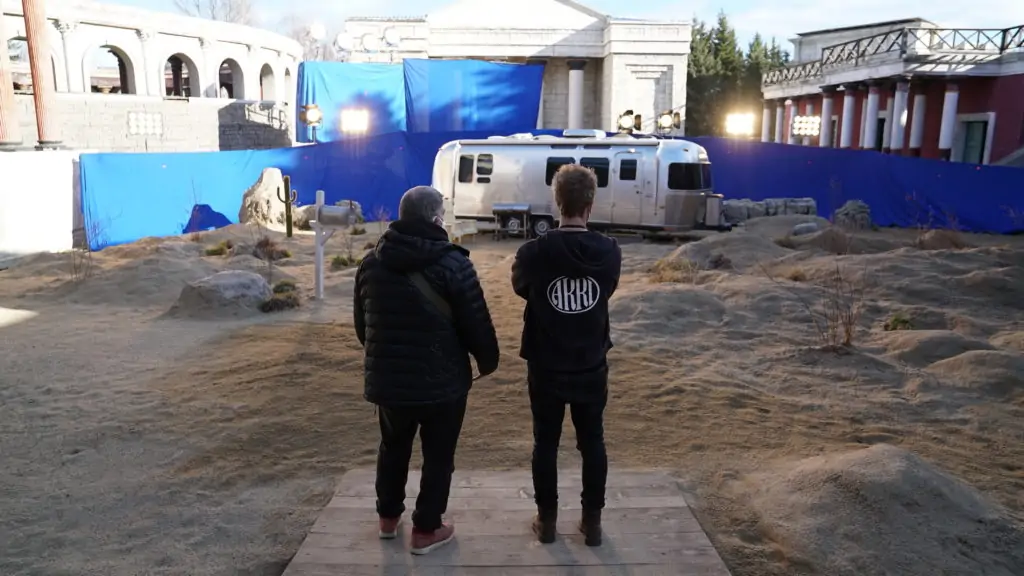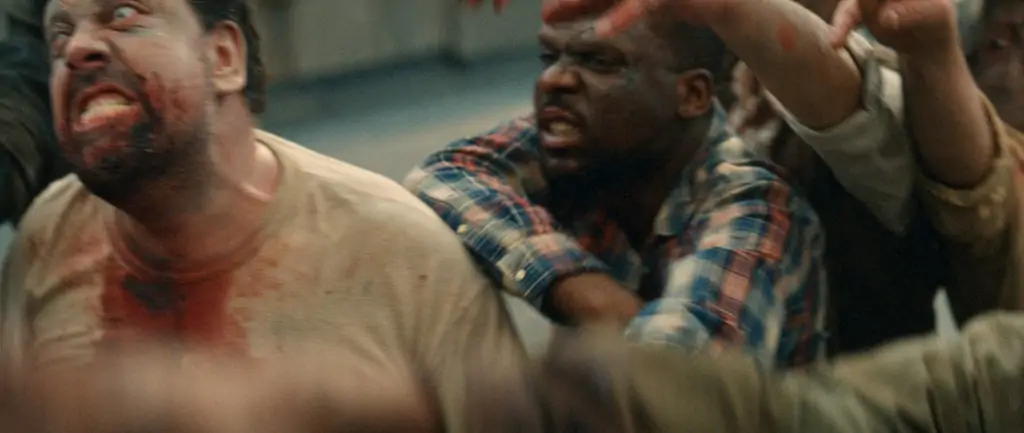 In prep, an iPhone running Artemis Pro on a Movi-Freefly ran various routes, timing out the sections and designing a viable journey. These were cut into sequence and pieced together by a live editor on set. Key grip Vihar Nikolov designed a rotating rig attached to the buggy and the crew tested a Russian Arm but due to the uneven terrain, the human reactivity of a handheld Movi rendered the smoothest result.
"The skillset of TheGang3000, a trio of parkour operators was the perfect solution," says Procter. "Operator Ivan Zhelyazkov ran the route, whilst operator Dimitar Stoykov controlled the head. The passion and dedication of Bulgarian producer Simeon Vasilev, 1st AC Ivan Mitov, and 2nd AC Konstatin Vasilev in coordinating our countess test shots and edits was invaluable."
Watch the video below for behind-the-scenes insight into the creation of Epic Downtime…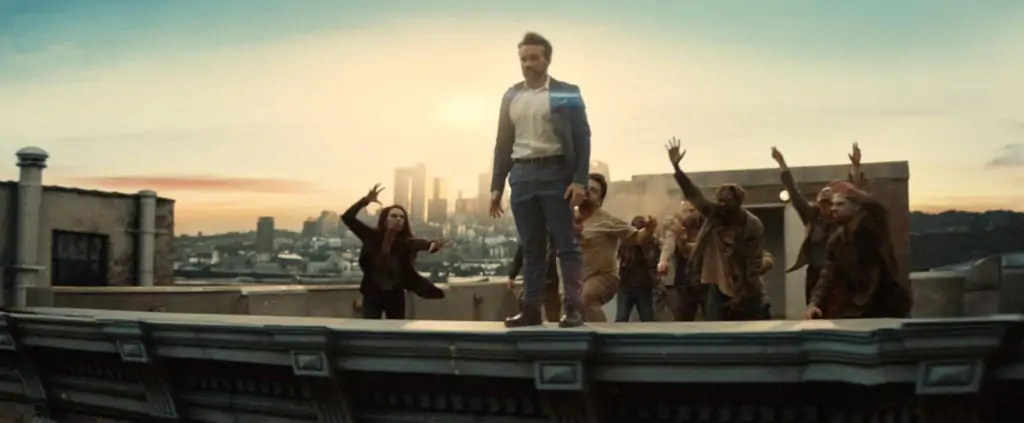 Following four days prep and a rehearsal day, the three-day shoot took place in February 2021. For practical, safety and lighting considerations, the rooftop was a studio build, elevated 14' from the studio floor, shot against blue screen. "A route was designed using the most interesting areas of the backlot and stitched together to give the impression of a continuous take."
Required to shoot large format, Procter's camera package comprised an ARRI Alexa Mini LF and a Sony Venice, supplied by NuBoyana Rentals. "It may seem unusual to mix formats on a single shot piece, but we played to each camera's strengths. The Alexa Mini LF's compact form-factor was critical for our fast-paced Movi sequence whilst the Venice's larger resolution and anamorphic high-speed capability were unmatched for the rooftop fall, to supply crucial extra frames for the VFX stitch." Keen for an anamorphic aesthetic, Procter used Caldwell Chameleon SC Anamorphic lenses – supplied by One Stop Films in London – which "rendered beautiful, painterly fall-off with delicate anamorphic flares".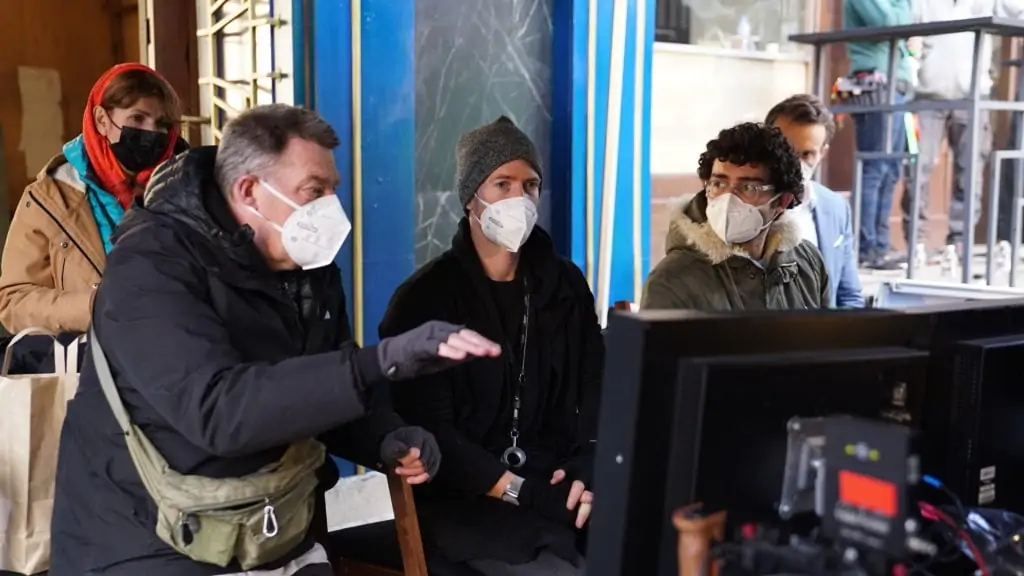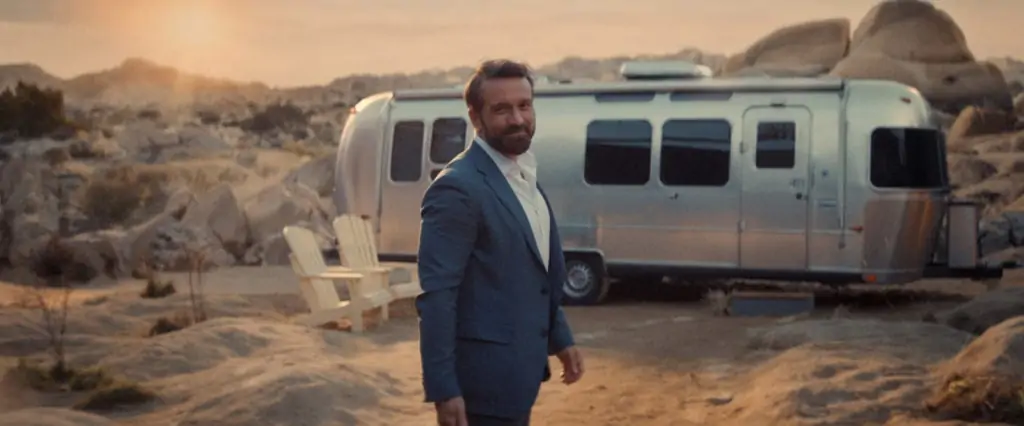 Opening in 2.39:1 ratio on the rooftop "felt stylistically correct for a Hollywood homage", with the extra frame width perfectly suiting Alfono's journey. Interspersed with frenetic handheld, the production opens on a 37' Scorpio Crane on a Movi XL in the studio. "For the stunt fall, we built a wire descender rig from an industrial crane, holding a Scorpio Stablised head to handle the G-force of the abrupt stop." Whilst there's constant movement to ingest the surroundings, the camera remains locked to Alfonso, flowing through the environment.
With a desire to evoke the nostalgia of classic Hollywood, traditional tungsten fixtures lined the sets, using multiple Dinos, Maxi-Brutes, Mole Richardson 20Ks and various 10K and 5K fixtures as diegetic props and a shuttered ARRIMAX to create a Shawshank Redemption lightning gag. The studio rooftop set was lit with 36 space-lights and 20K and 10K fixtures for the low sun.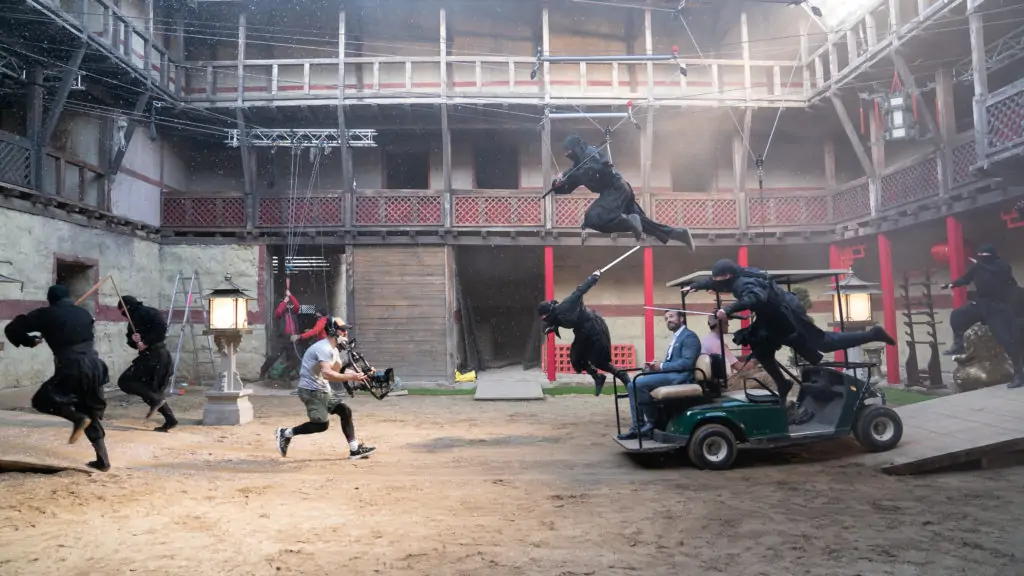 The crew took full control of the ambient light and ran silk over a large portion of the set, spanning 150' x 200' to negate any direct sunlight. Several T20s, M90s and ARRIMAX were hidden to shape the spaces. "In the desert set, achieving the contrast ratio of a desert sunset, whilst shooting in a daylight exterior was a challenge. We utilised two 40×40' negs on machines, a crane and over 200K of tungsten units, spotted into sections of the set to selectively contour the terrain. Huge credit to the lighting and rigging team for wrangling over half a megawatt of lamps across our route. Gaffer Petar Kostov was a true asset in the collaboration."
Procter's base LUT was a tweaked Kodak5207 emulation. DI was carried out at Black Kite by the cinematographer's long-time collaborator, colourist Richard Fearon, pushing the filmic look, and whilst basing on a Kodak curve, adding strong sampled grain to emulate the films referenced. VFX supervisor Jim Radford was in constant dialogue with the Black Kite team and was a "true ally" in designing the approach which involved shooting the jump in the studio, on location, and more controlled wire work. "Opening on a fourth-floor rooftop and closing in a desert, our time was spent solving how and where to break the piece up, into sections that felt achievable, but also keeping the edits invisible," says Procter.
Watch the Epic Downtime commercial below…