COMFORT IS KING
Across The Pond / Mark London Williams
COMFORT IS KING
Across The Pond / Mark London Williams
As culture -- high, low, and in-between-- continues to shift during these pandemic-pocked times, much has already been made of the Zoom-heavy Emmy awards that were recently broadcast, including what were sometimes moving moments with the winners, at home.
Some have opined the Emmys should always be done this way, now, because seeing actors, directors and writers in situ, surrounded by their own loved ones (and beverages of choice) was more authentic than getting gussied up and red carpeting your way into the Staples Center. But whether any shift in how the show is produced and aired remains permanent may depend on what happens with the delayed Oscars, next spring, in terms of how award shows will come to be perceived.
Still, for the time being, as actor Laurence Fishburne said to the press scribes assembled backstage, "comfort is king."
That answer came to a question about why he was wearing a track suit -- it was a very spiffy track suit -- after he'd just won an Emmy for his work in Quibi's short form "#Freerayshawn.
But you may be thinking, "wait -- 'backstage?' Didn't he say it was all virtual?" Indeed, and therein lies our particular rub this month.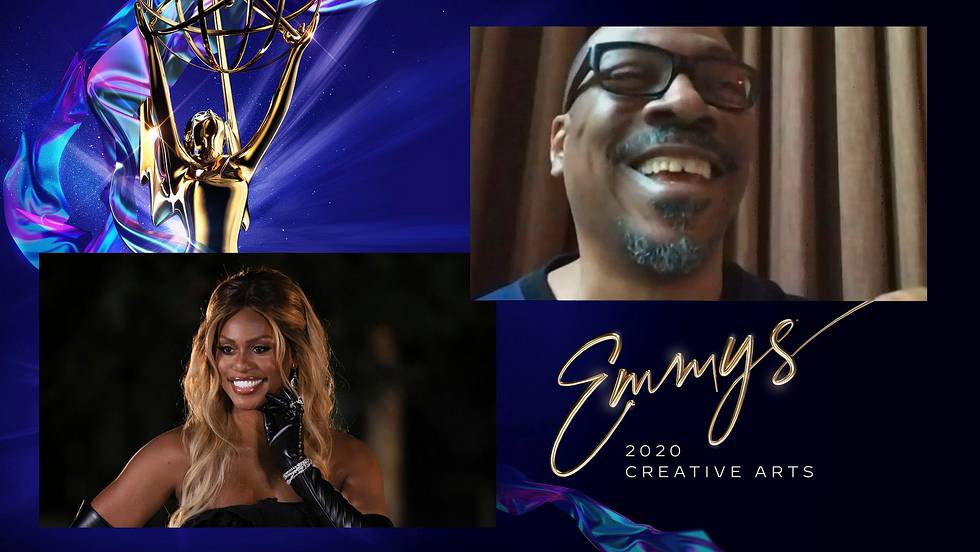 The Emmys, as such, had actually been going all week (!), streaming at first on the Television Academy's own website, and then culminating with a broadcast on FXX, before the Sunday night finale hosted by Jimmy Kimmel.
Those "early" Emmys are called the Creative Arts Emmys, and in the "before times,' they occupied two nights on the weekend before the "main" (i.e, more headline-friendly) awards, and mostly honored the folks we write about here: Cinematographers, certainly (more about them in a moment!), production designers, FX supervisors, but also animated shows, live broadcasts, and now, and as the definition of "TV" expands, lately short form shows, such as Mr. Fishburne's on the phone-friendly platform, VR productions, and more.
How these several nights of streamed awards will all fit back into a single weekend, once we're post-plague, also remains to be seen.  But now, you may be thinking, if "backstage" is now virtual, too, surely that means that eventually those earlier, winning cinematographers (et al) were encountered there as well, for some Q&A?
They were not.
Because this time 'round, not only was there was no press night on those evenings, but the press "rooms" were available only for the culminating night of the Creative Arts side (and of course, the "regular" Emmys the night after). That final Creative Arts night  included, for example, awards for guest stars, so there was Eddie Murphy winning for his SNL return -- also planning to celebrate quietly at the home he was in already -- and Ron Cephas Jones, winning for This Is Us, touchingly talking about his daughter, Jasmine Cephas Jones, who'd won an Emmy that same night, for the aforementioned #Freerayshawn, making them the first father-daughter duo in the history of these particular awards to wind up with statues on the very same night.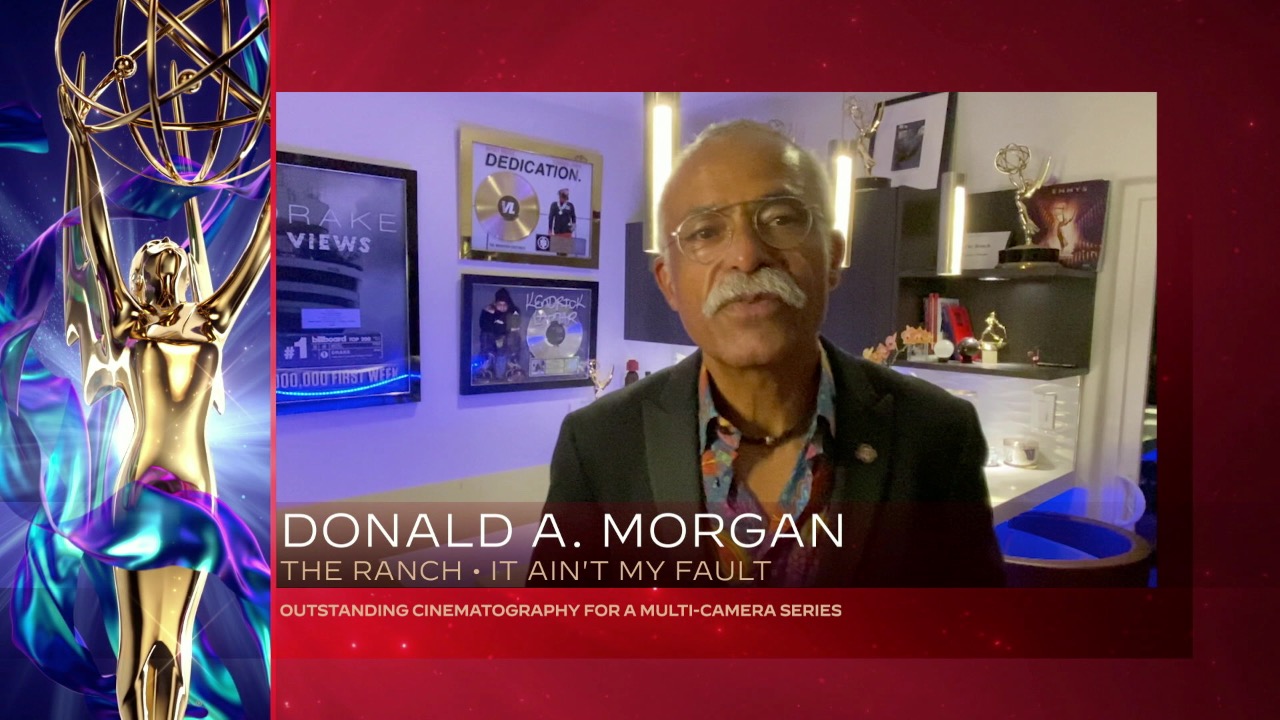 From a dad standpoint, it was indubitably touching. From a columnist standpoint, that was also about the point in the broadcast -- streamcast? -- where it occurred to us that none of the winners from that previous nights (including the propitious-for-our-purposes Night Three) would in fact be made available in the digital press room on that culminating evening.
So, we got busy and sent out some emails, and heard back from a couple of those winning cinematographers. It's like being in your own virtual press room!
The redoubtable Donald A. Morgan, ASC, who already has numerous Emmy wins to his credit, for series like Home Improvement and The Ranch, won again for the latter show, in the multi-camera series category.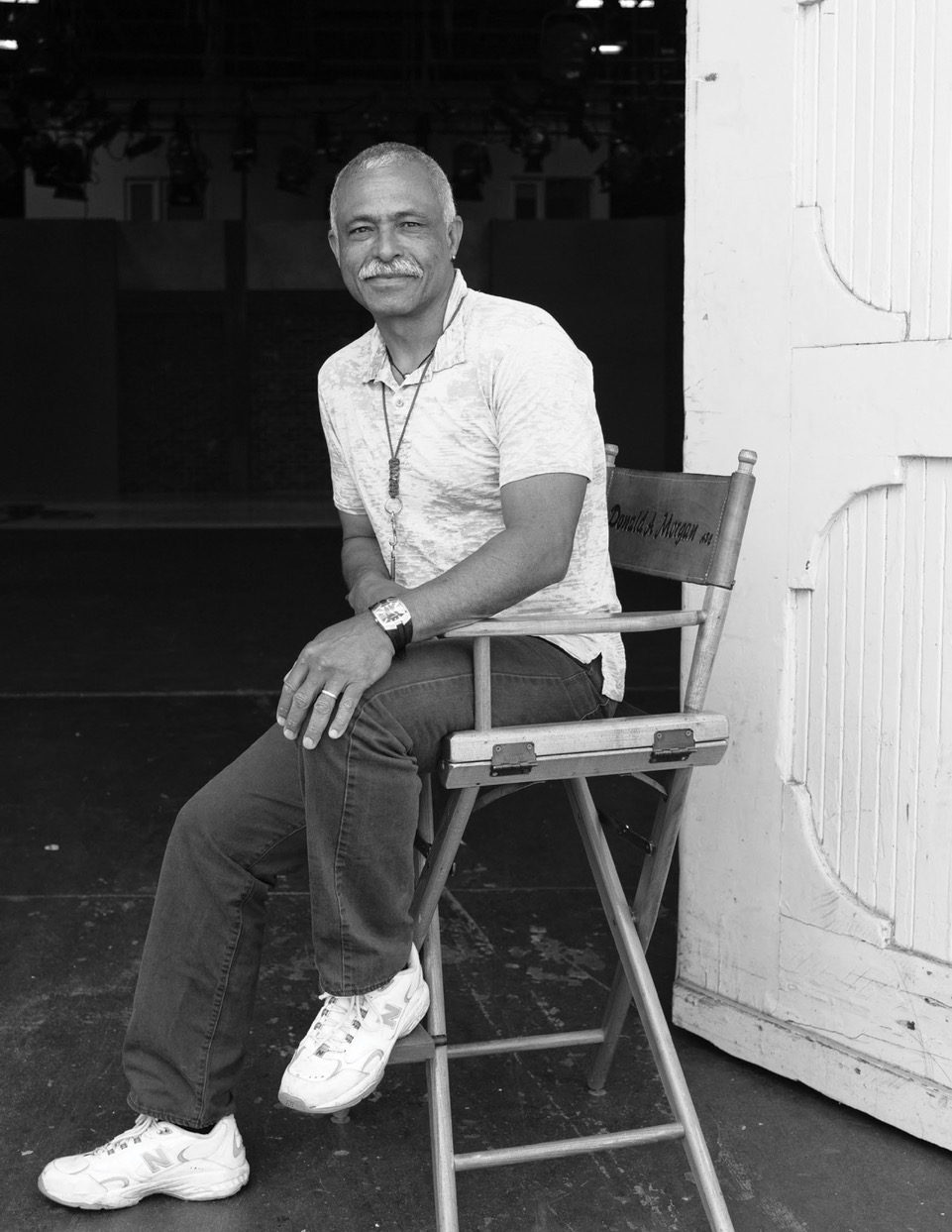 Morgan wrote in to say that what was nice about the series was that "our producers and studio, Neftlix, gave me a green light to try a more cinematic approach. We used a little heavier filtration '#1 and #2 Hollywood black magic.'  These types of shows have to use zoom lenses (but) Panavison has detuned my lenses 15% on the 2 /11-1's and 30% on the  20-120mm.
"We are in many different areas of the set at the same time. We use four cameras. Our outside cameras get shoot overs and singles and our inside cameras get masters and two-shots. We use four dollies -- having that set up gives flexibility to give movement."
Besides the cinematic moves, Morgan harkens back to the aesthetics of filtration, emphasizing that "the quality of light is really important! Mixing incandescent and LED technology gave me more flexibility to play with color temperature (while) also keeping the light off the walls. That helps to create depth, and also using theater techniques on the exteriors on stage was a gas! In post we use a 16mm film grain 'Live Grain.' We colored in 4k and did an HDR pass."
"We had fun," he notes, and after eighty episodes, a lot of plaudits for their work, as well.
Speaking of plaudits and kudos, HBO's highly regarded Watchmen pulled in a lot of them, winning for Outstanding Limited Series, acting awards for Regina King and Yahya Abdul-Mateen II, and the Limited Series/Movie Cinematography trophy to Gregory Middleton, for the This Extraordinary Being episode, where King's character experiences flashbacks to her grandfather's days as a superhero in an even more racially charged atmosphere than her own character's "present."
Middleton, a previous nominee for his work on Game of Thrones, not only made a point of thanking the Academy, and congratulating his fellow nominees, but then thanked "the people who brought me onto this fantastic project, (executive producers) Nicole Kassell and Damon Lindelof. My amazing director of this episode Stephen Williams. My fellow cinematographers on the show Xavier (Grobet), Andrij (Parekh), Chris (Seager), and Alex (Disenhof). Our amazing crew, Chris, Johnny G, Todd, Liam, Edison, Mackey, Jeff. Incredible art department led by Kristian (Milsted). Colorist Todd Bochner. Joe, Ron, Karen and Panavision for their unending support.
"It was a rare privilege to be trusted with such an ambitious and moving project, and I am very grateful to have been given that responsibility.
"The mixing of the real and the fantastical is always fraught with risk. I'm very happy that the real elements and the story were telling about people, history, (and) trauma (that) resonated with so many. It's a difficult and challenging time, and I want to remind everyone, for all survivors of trauma, as (the character) Hooded Justice says  'wounds need air to heal.' Don't hide it."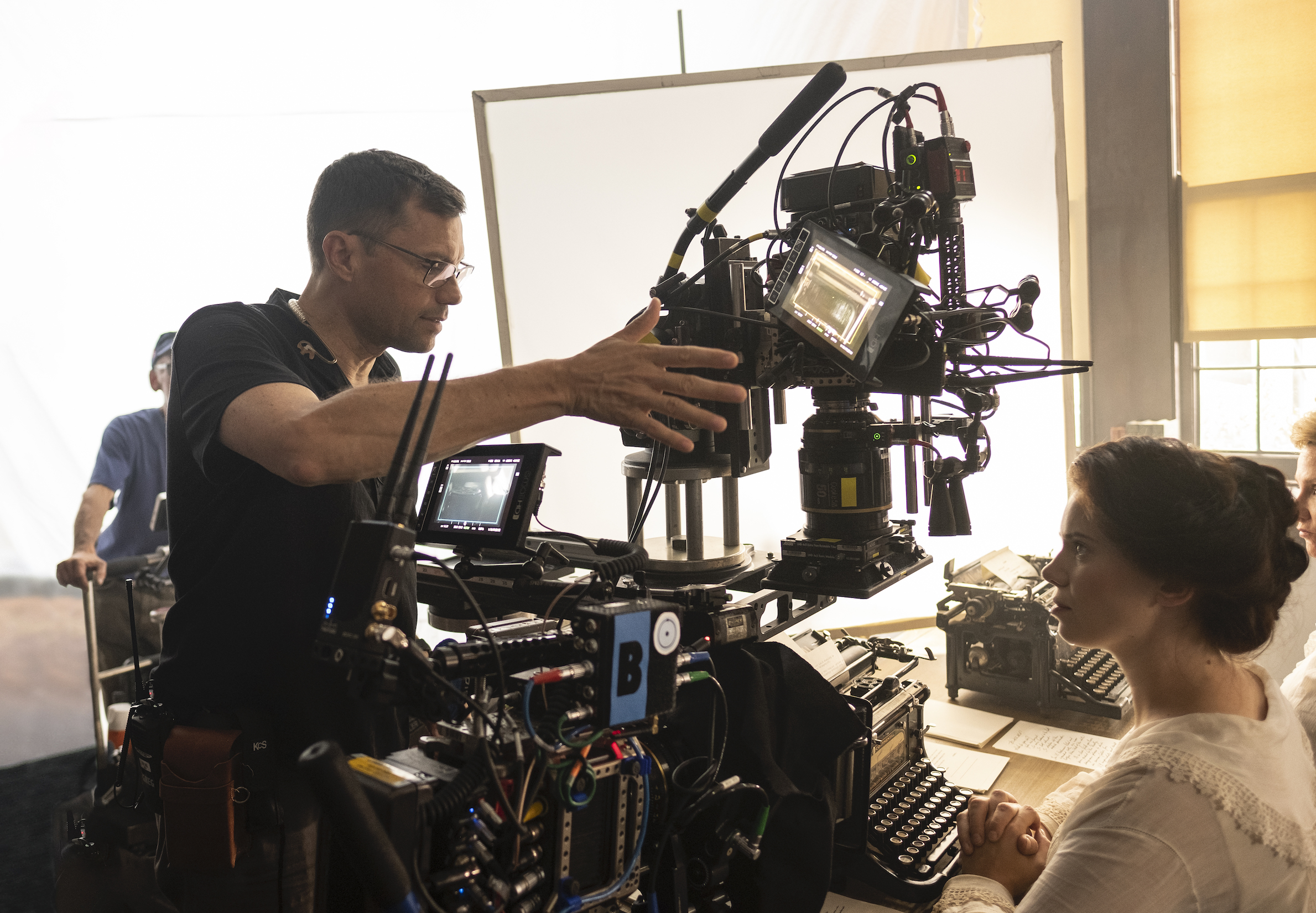 Meanwhile, on the nexus of both past and potential future Emmys, we also had a chat with cinematographer Erik Messerschmidt, who was nominated in the one-hour single camera series category, for Mindhunter. That prize ultimately went to M. David Mullen, a repeat winner for The Marvelous Mrs. Maisel, but Messerschmidt has more recently found himself working on the Ridley Scott-produced Raised by Wolves, for HBO.
We caught up with him in the run-up to the awards, to ask about working on the earlier, critically praised Netflix series, using a RED camera, and achieving the various period looks called for in the series that makes serial murder seem as American as apple pie.
He mentions that producer David Fincher and he "love what RED has done with their camera systems. We shot both seasons of Mindhunter on Leica Simmulux-C series primes. We like working with high resolution sensors, especially as we tend to work with a center extraction. For the second season we switched from the Dragon sensor to the Helium sensor. I was really pleased with the Helium as I felt it was a significant improvement over the Dragon in terms of color fidelity and sensitivity."
As for visual references, there were not only fine art photographers like Steven Shore, William Eggleston and Joel Sternfeld, but also "several films from the 70s.  Klute, Mississippi Burning, and 3 Days of the Condor were also references I used. The show's look is based in reality with motivated lighting sources. I relied heavily on practicals and natural window light when at all possible."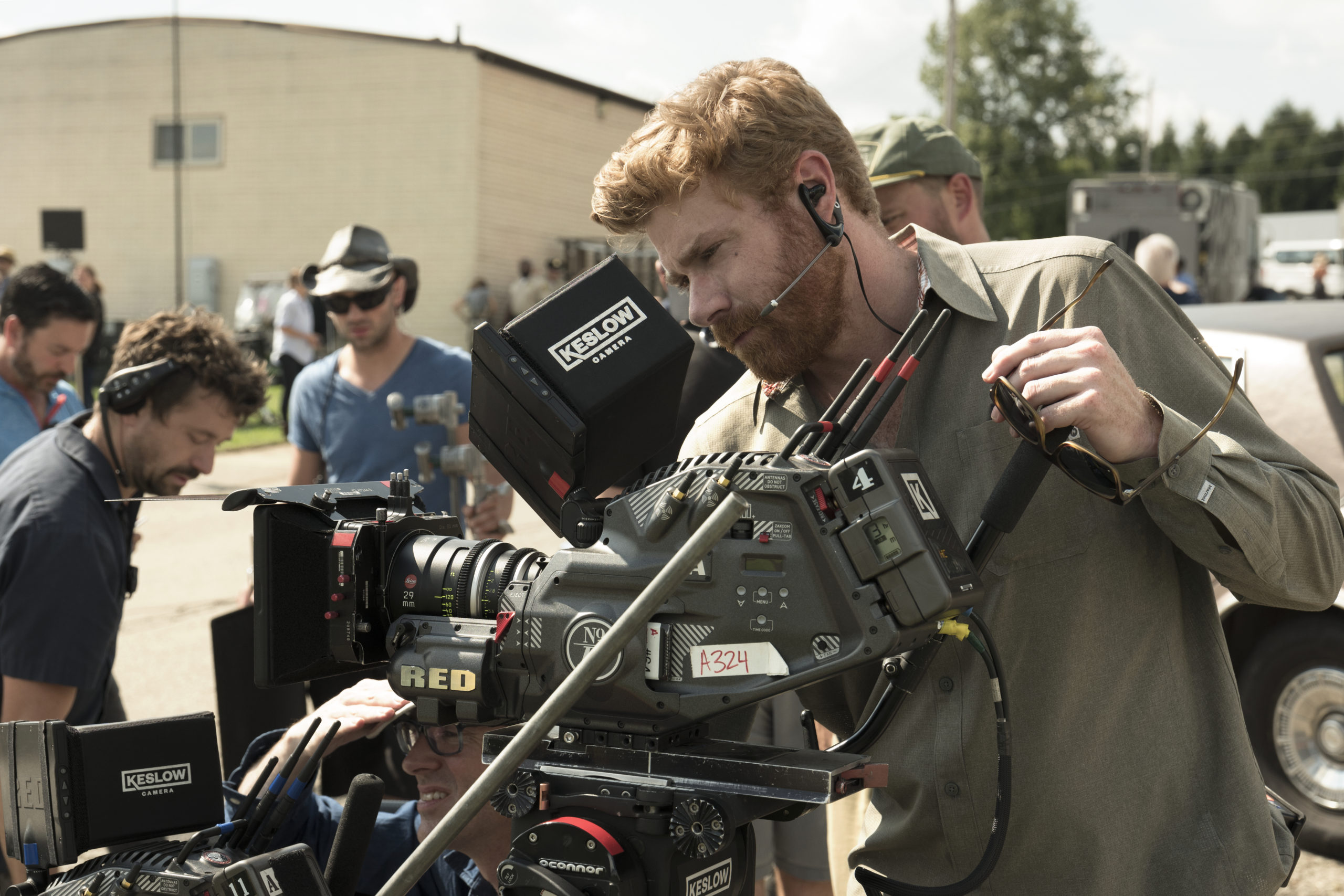 In addition to Raised by Wolves, Messerschmidt also went on to shoot Fincher's upcoming feature Mank, about Citizen Kane screenwriter Herman J. Mankiewicz, and his contributions to the Welles' masterpiece.
"David and I work very closely together and our transition to Mank was very natural - we have a well-developed shorthand at this point. The movie is much different than Mindhunter. It's a different period and also black and white. Every project is different so we approached it just as we would anything else, starting with the script and developing the visuals accordingly."
Winning in the half-hour version of that category was Greig Fraser, ASC, ACS, along with collaborator and co-DP Boz Idoine, for The Mandalorian episode The Reckoning. We talked with Fraser in our previous column, and while he is getting back to work "across the pond" from where we are, on The Batman, he issued this statement:
"I'm honoured to have been considered alongside the other nominees: Jas Shelton, Kira Kelly, Ava Berkofsky and Benedict Spense. Their work raised the bar so high this year, the Emmy could equally be shared by all of us. I'm humbled to accept this accolade, alongside my friend and colleague Baz Idoine, on behalf of my crew and the whole team behind The Mandalorian."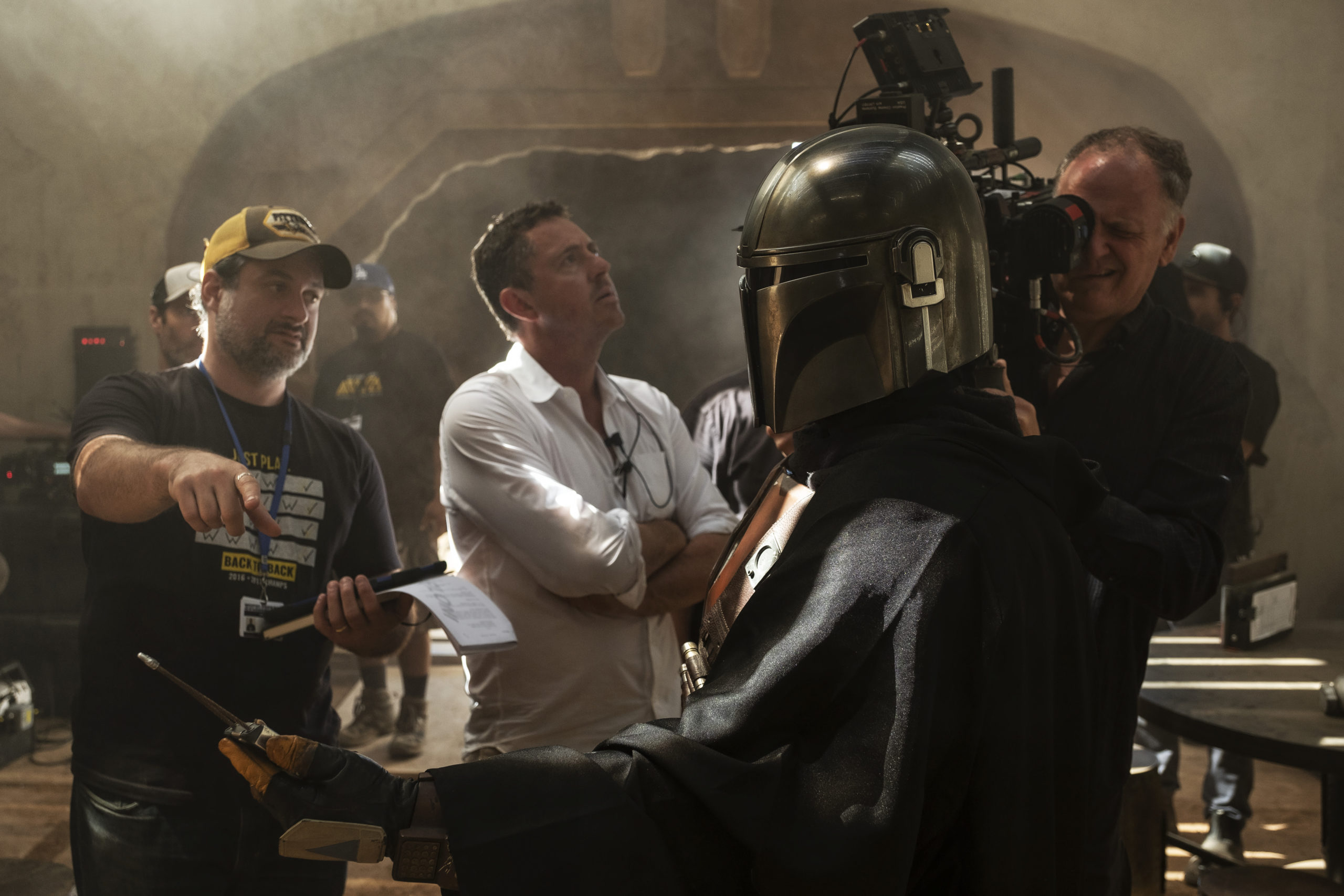 And, while future accolades for this year's nominees and winners also seem likely, we close with some wistful accolades for a cinematography legend who passed away as this column was being written. We refer to the great Michael Chapman, ASC, whose work on Martin Scorsese's Raging Bull made the ASC's top ten on its list of best-shot films of the 20th century.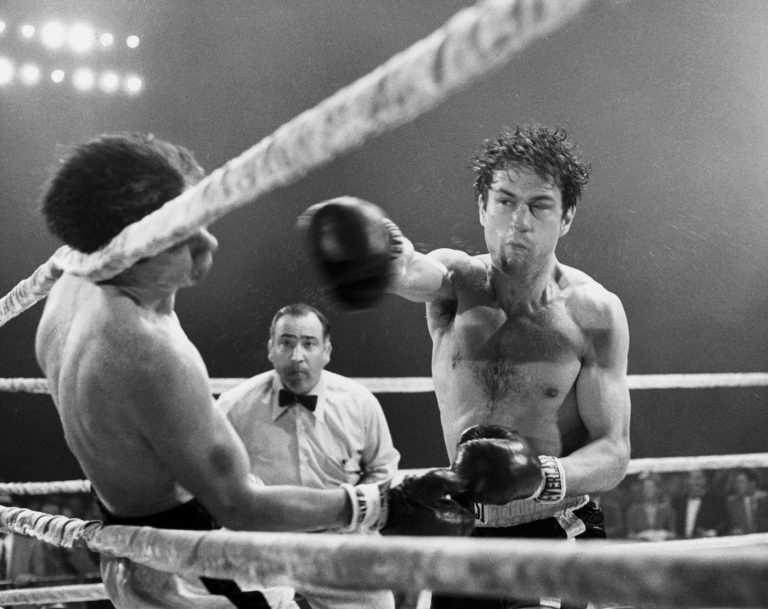 He also shot films like Philip Kaufman's remake of Invasion of the Body Snatchers, The Last Detail, The Last Waltz, and as an operator, worked on The Godfather, Jaws, and John Cassavetes' Husbands.
But it was with Scorsese's Taxi Driver that he really emerged into prominence, and a distinct stylist. Scorsese, releasing a statement quoted by our colleagues over at IndieWire, said "I remember when Taxi Driver came out and Michael became known as a 'poet of the streets'-I think that was the wording, and it seemed right to me. Michael was the one who really controlled the visual palette of The Last Waltz, and on Raging Bull he and his team met every single challenge-and there were so many. One of the greatest of those challenges was shooting in black and white, which Michael had never done before, a fact that still astonishes me. His relationship with the camera and the film that was running through it was intimate, mysterious, almost mystical. He was a great artist, and it saddens me that I won't get to see him again."
If these times have taught us anything, it's that it will also keep passing by -- even in lockdown! -- and usually faster than we know. Comfort may be king, as Mr. Fishburne noted about these peculiar times, but so is being able to acknowledge the gift of good work, and good collaborators, while we can.
We'll see you in another month -- which, of course, will be here before any of us know it. @Tricksterink, [email protected]