Cine Gear Hurlyburly

Across The Pond / Mark London Williams
Cine Gear Hurlyburly

Across The Pond / Mark London Williams
Header Image: Saul Molina and Kees van Oostrum from the ASC share a laugh. Image by George Leon/Filmcastlive
One of our favorite Shakespearean words here at Across the Pond is "hurlyburly," because it describes so much of the calendar from one Oscar season to another - or one Emmy season. Or in this case, from one Cine Gear to the next.
All of which means that yes, another Cine Gear show (or month, really, if you count the events leading up to it) has come and gone. We'll have an extended wrap up, with a particular emphasis on vendors, appearing a little later on the magazine side.
Though if you're really anxious for a preview, we'll have some of that at the end of this very column, as well. And speaking of previews, sometimes we get things - even British things - ahead of the scepter'd isle itself. Not Shakespearean lexicon, but in this case, director Joanna Hogg's autobiographical film The Souvenir, about the troubled romance of a budding female director as she makes her way through film school in the 1980s. The film, with riveting performances by its leads, Honor Swinton Byrne as Hogg's stand-in, Julie, and Tom Burke as Anthony, her seemingly "uptown" love, bearing secrets of his own, also captures a contemporaneous '80s look. We caught up with Hogg to ask her how she worked with cinematographer David Raedeker to achieve it.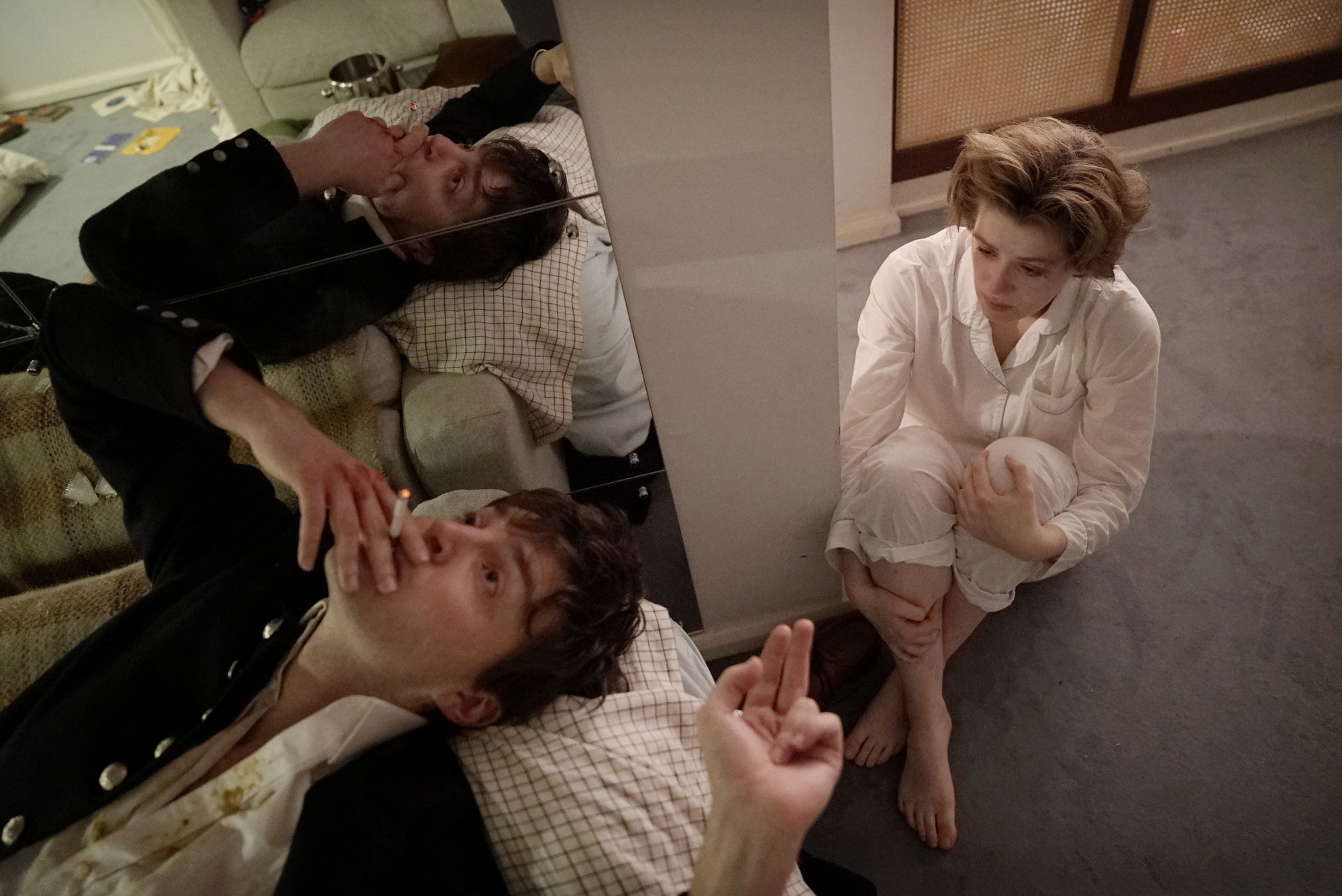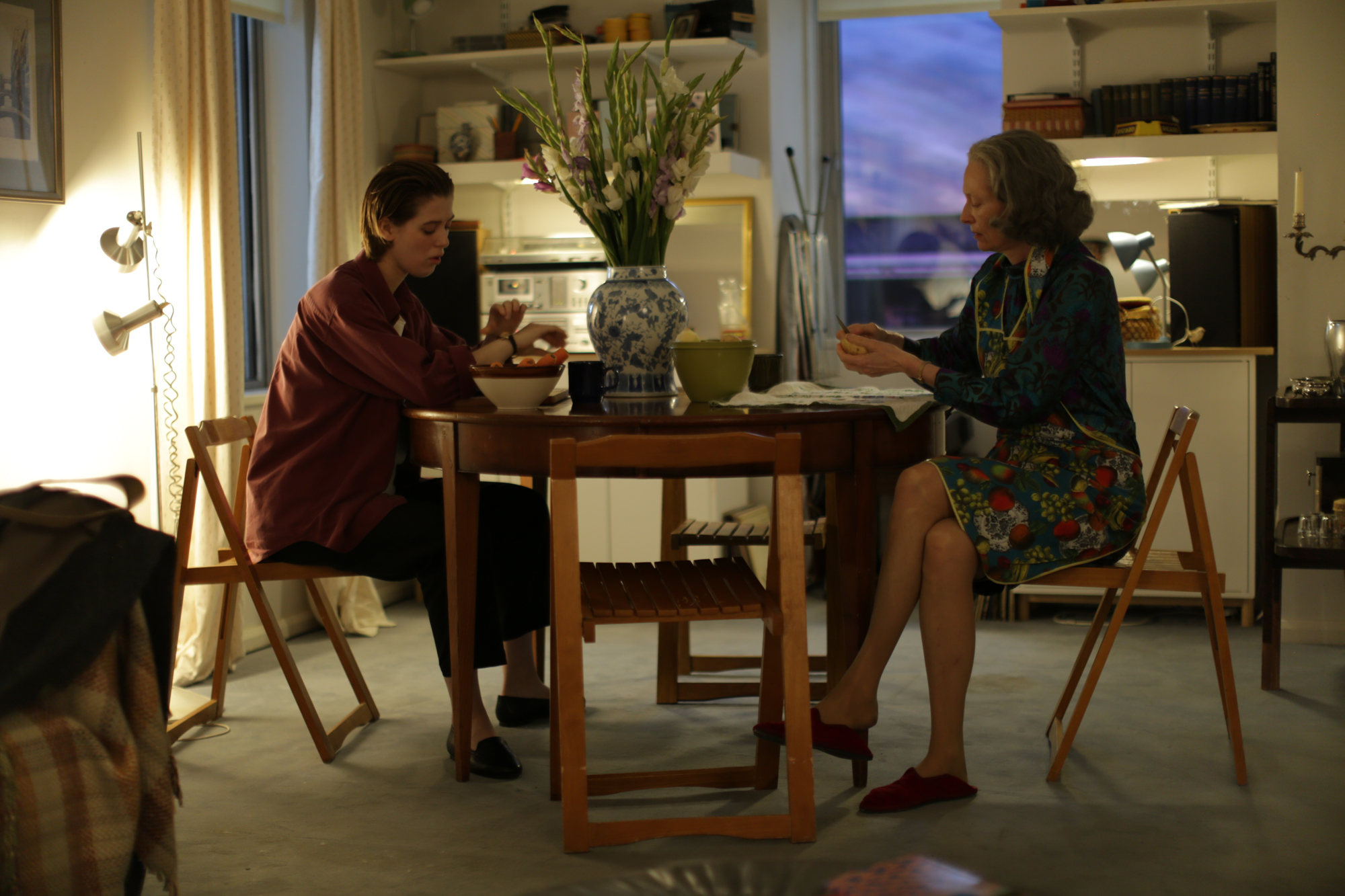 "The fact that it's set in a film school," Hogg told us, "and at that time, dictated what we shot on. It was a time before cell phones, and everyone looking at screens. I wanted a feeling of texture and sensuality, in a way." Adding all that up then, she says, "16mm was an obvious choice. I hadn't shot on 16 on film for a number of years - my previous films had all been shot digitally
I discovered working with the discipline you have to have when you're working on film. It stops you from shooting too much (and) focuses the mind… there's an urgency to the process."
The Bolex that Raedeker used is even featured in some scenes with Julie holding it and using it to shoot her own films. And if you're wondering how those scenes were shot, they also used a 16mm sensor on an Alexa MINI, particularly when Anthony is taking her to meals at the Ritz, and elsewhere, that it seems he can't quite afford. "Even though we go to digital there's a kind of texture, a lack of sharpness there, which is quite nice."
There is even some Super 8mm footage, courtesy of a '70s-era Nizo camera, along with Hogg's own photos - taken then - shot on with an Olympus 35mm still camera. Quite the bricolage of image capture tools.
They even used 35mm slides Hogg had shot from her original apartment, projected for through-the-window views from the recreated set built in a hangar: "I must have had some hunch in those days I was going to make a film," she said. And not just one: currently, she's at work on the sequel.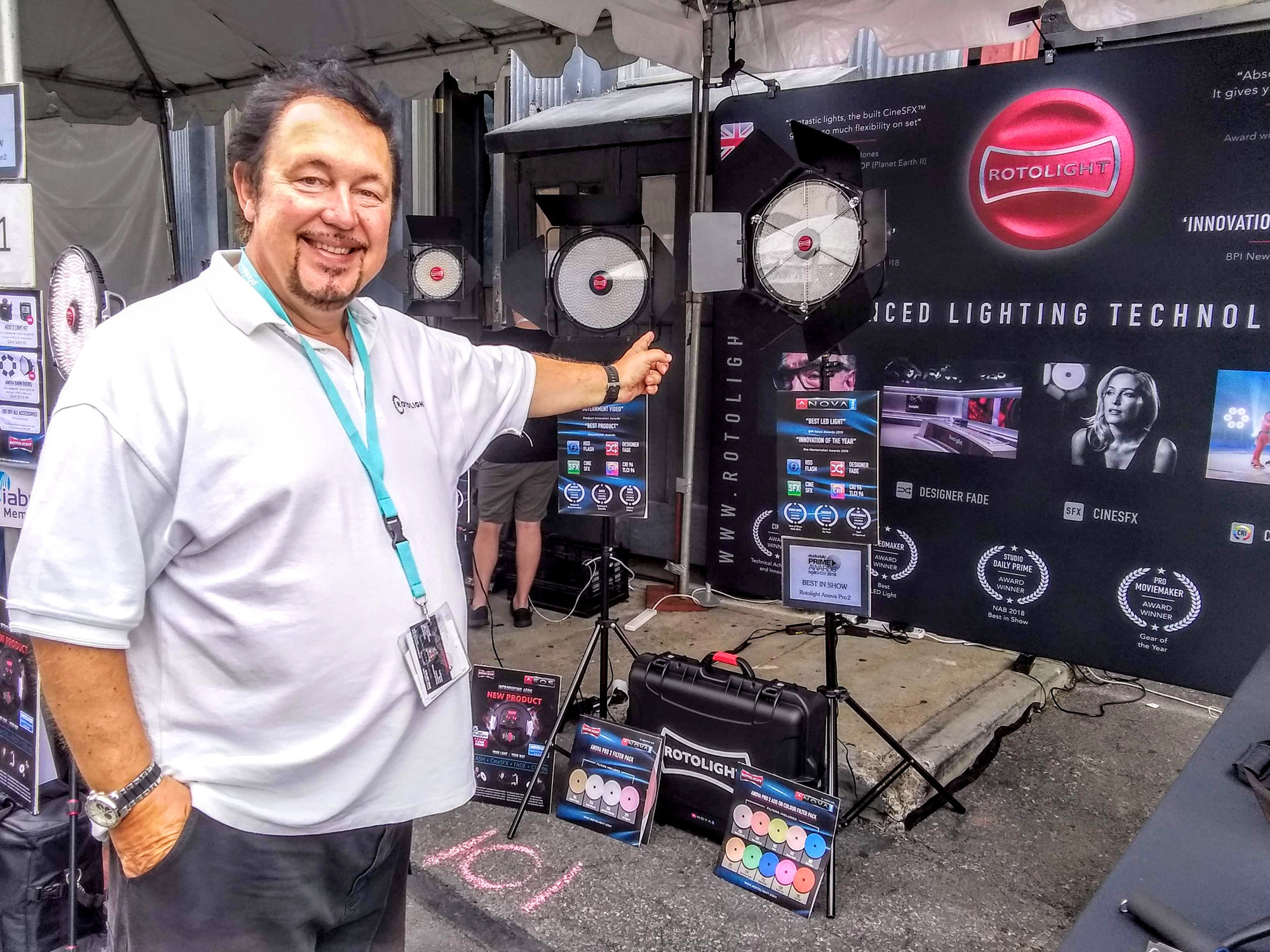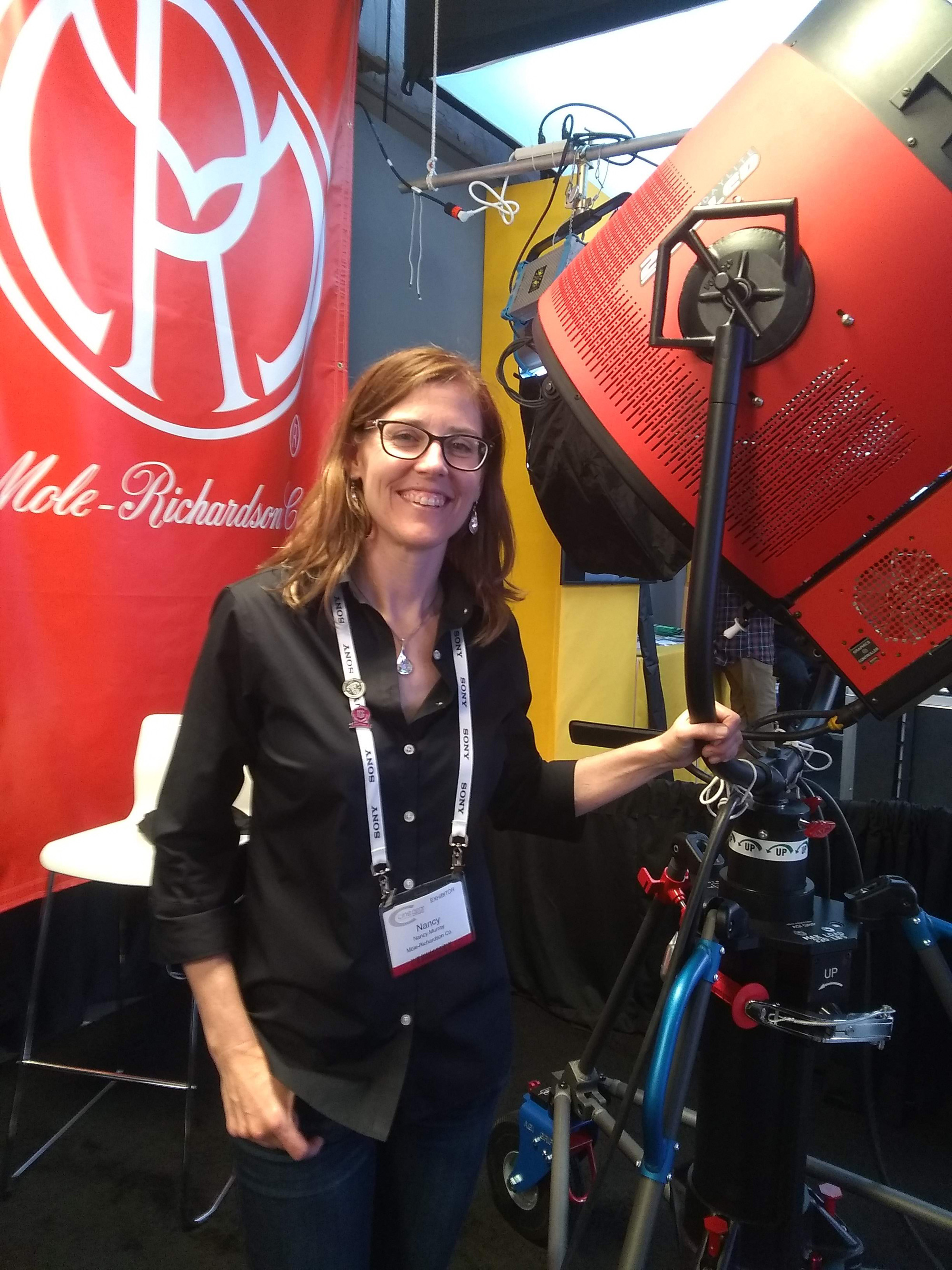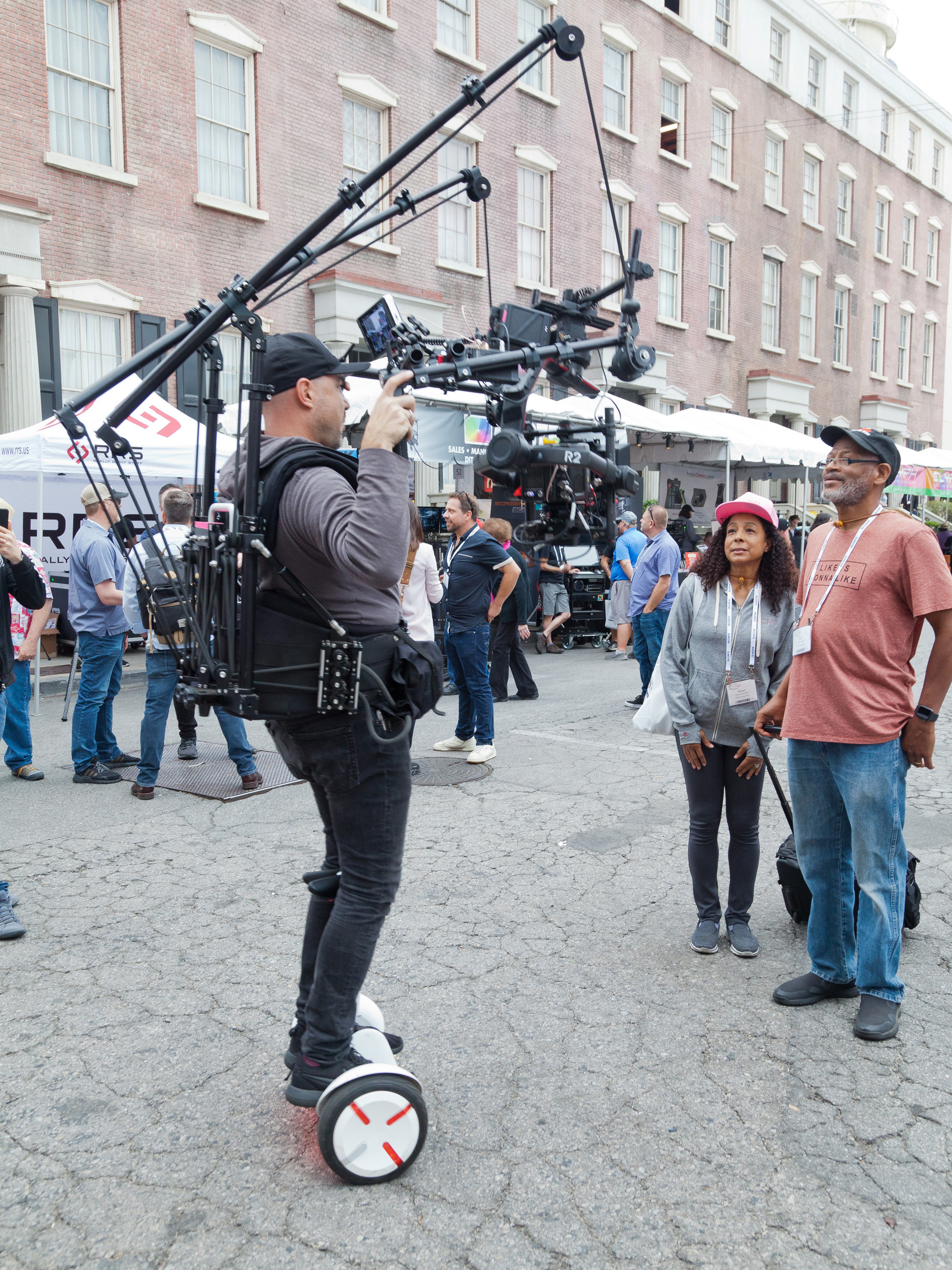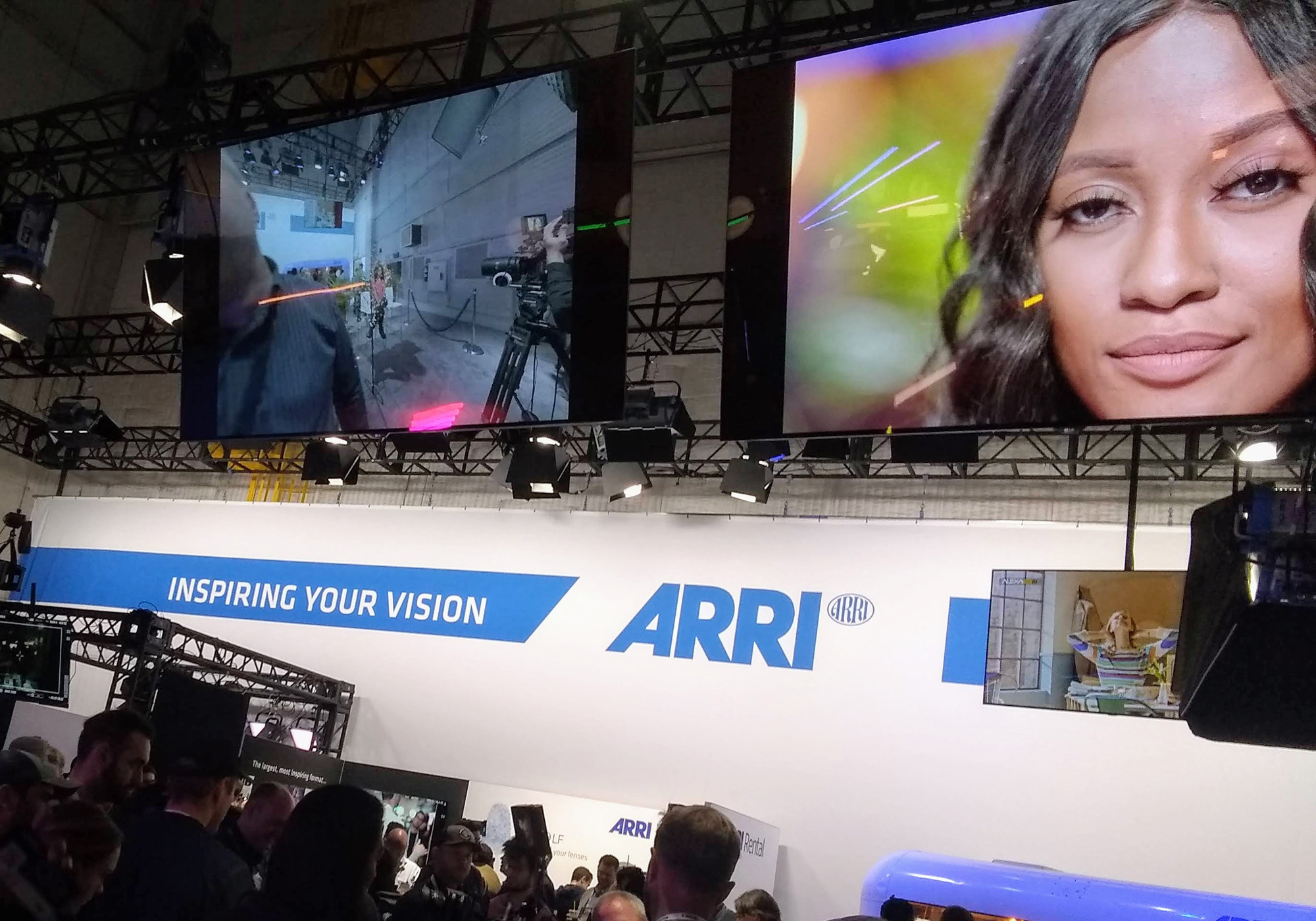 That would be at least another spring or summer away, but for now, the current Cine Gear beckons, starting with the run-up to the show which often finds itself straddling May and June.
Generally, around the middle of May's merriment, the "preliminaries" to Cine Gear kick off, notably with J.L. Fisher's open house (which has grown so much, like Cine Gear, and the events around it, that it'll be a ticketed event next year - though still free!)
Even prior to that, however, venerable lens company Sigma, at their new Burbank facility (just around the corner from Fisher) partnered with the Slamdance film festival for an open house and "DIY Filmmaking" day, where some of the sage advice from the cinematography panel - emphasizing the festival's "by any means necessary" ethos to getting your movie made - included the observation that "the camera's a recording device - your filmmaking tools are direction, production design, et cetera. You should be able to take an iPhone and make a great film."
And while Sean Baker, director of the gritty L.A.-set Christmas drama Tangerine would agree, it was pricier equipment - and how and when to use it - that was the main fare of the ASC's panel back at Fisher, a couple weekends later.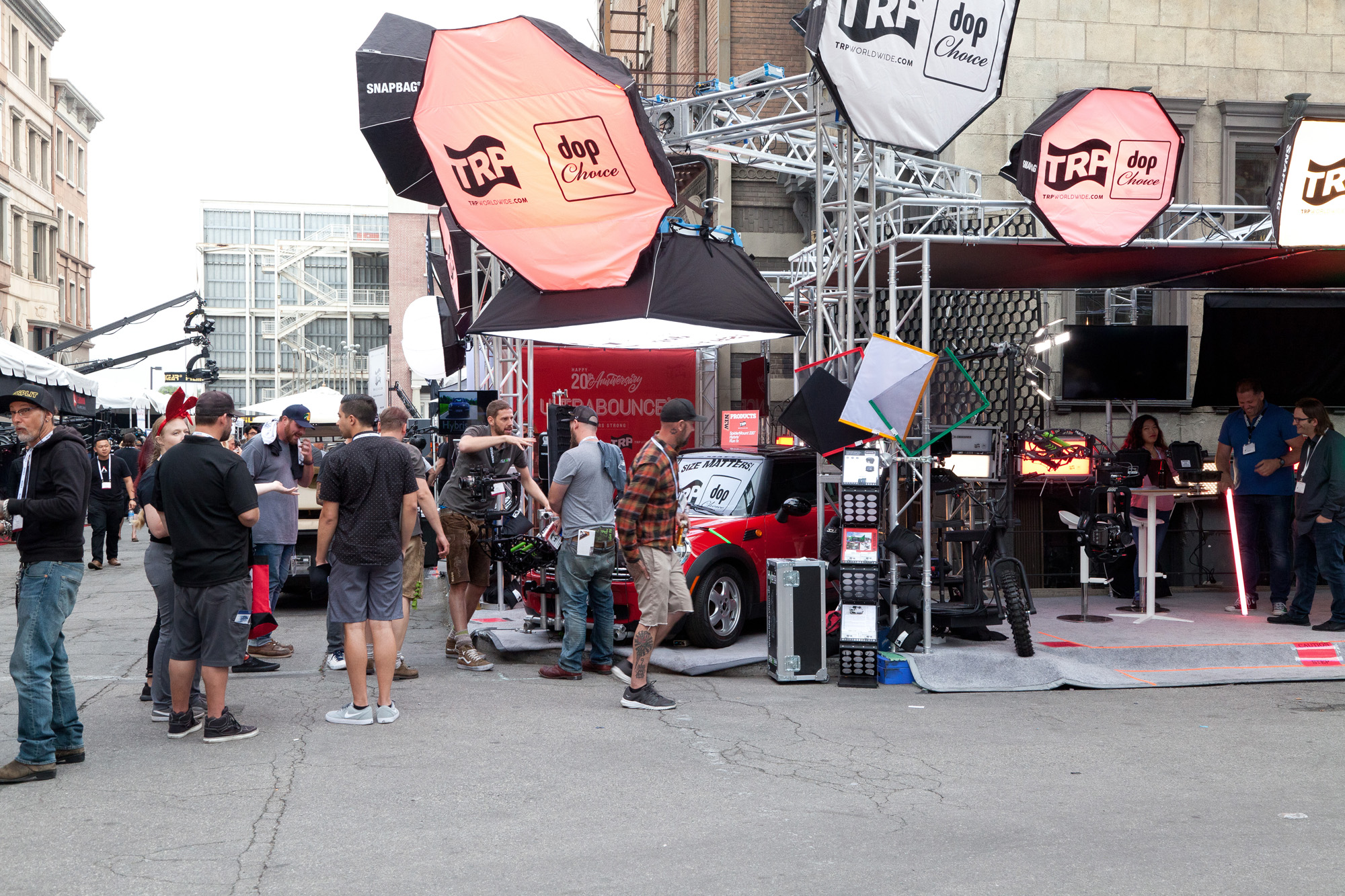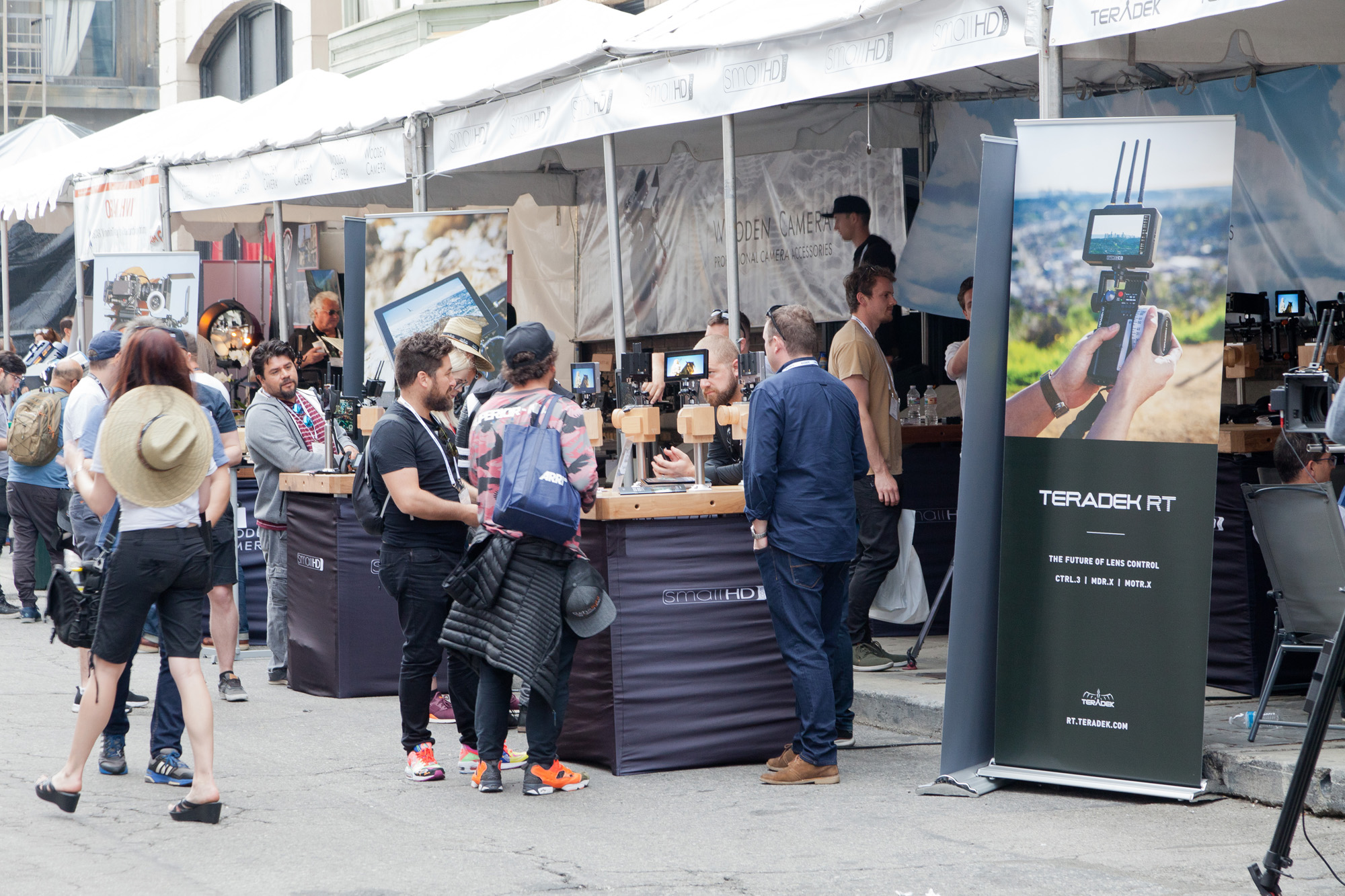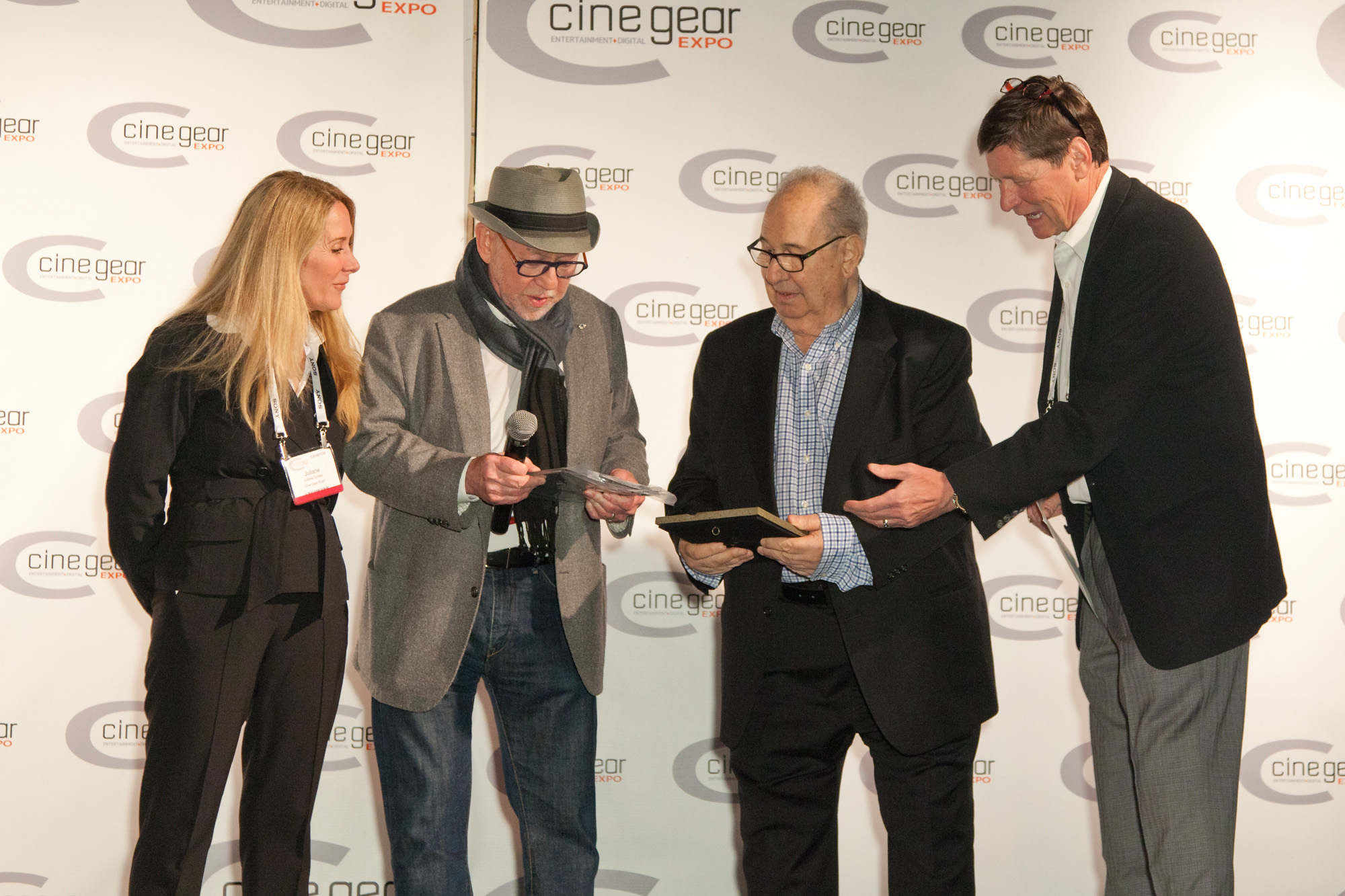 That panel, moderated by George Spiro Dibie ASC, was a more informal Q&A than many of the Cine Gear panels - but Dibie, who would be honored at the later show with "the Legacy Award for his outstanding contribution to the art and generous service to the industry" was clearly enjoying himself, taking questions from the packed room. Indeed, it was Dibie who referred to the open house as a "mini Cine Gear," but increasingly, aren't they all?
One aspect that came up was that DPs don't really do their work "alone," and as Dibie reminded the audience after a question about on-set leadership, part of that was being "appreciative of people who do work for you - you're only as good as your crew" - the grips, set decorators, et al - harkening back to Sigma's cinematography panel - who make lighting and capturing those images fully possible. Earlier, Dibie thanked the sound department, too - after they showed ASC's 100th anniversary reel to the group. And certainly, the best images can be made to seem "less so," if audiences can't actually hear what's going on.
As for seeing what's going on, there were also questions about Game of Thrones' recent "dark" episode during the putatively climatic battle against the White Walkers, which in turn led to a discussion of what should be done "in-camera" vs. post, and to what degree DPs can stay involved in the posting process.
That, in turn, led to a discussion about "digital filters" vs. physical ones, and the degree to which the DP can "bake in" certain lighting and color aspects on the set.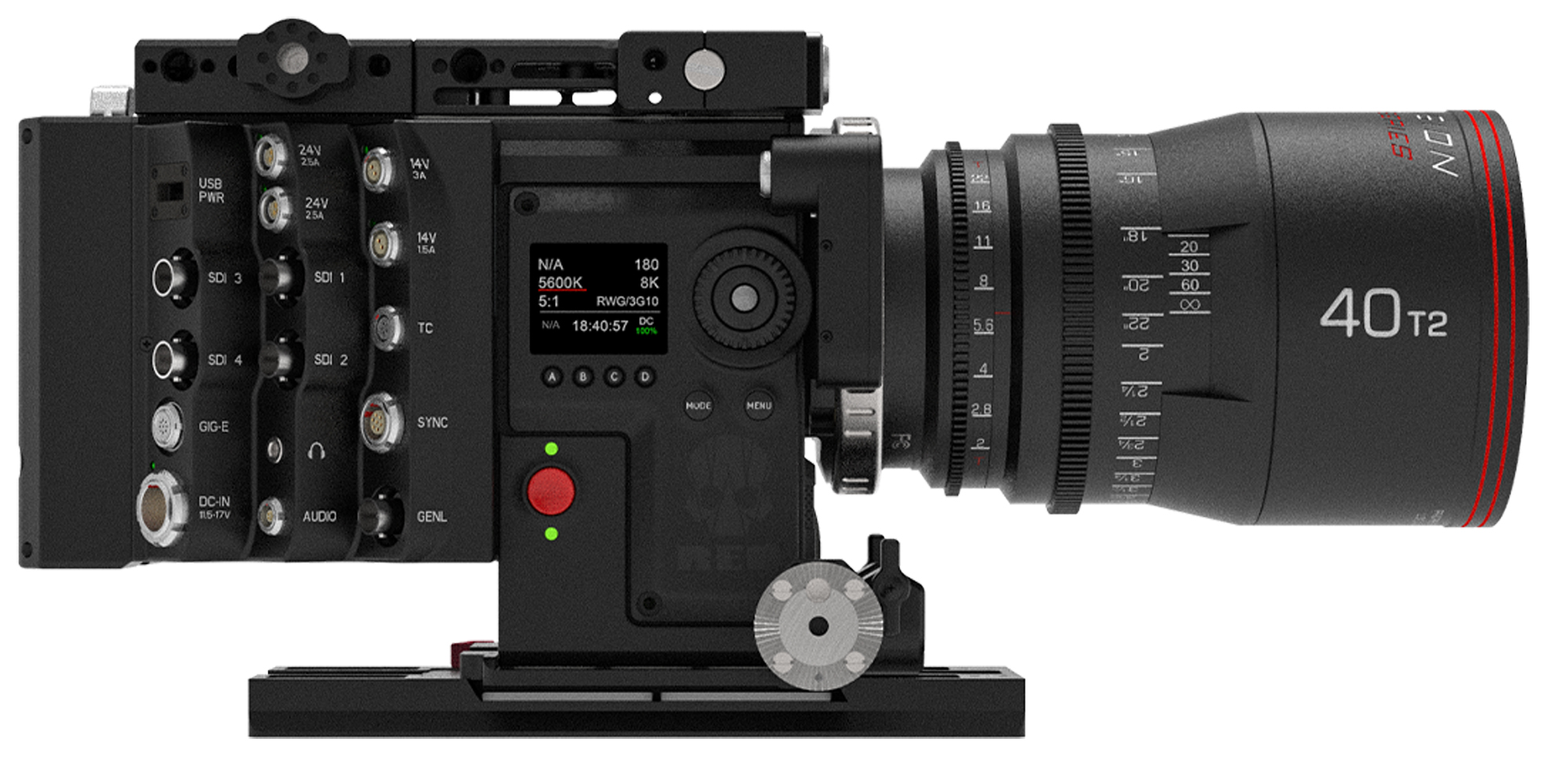 Which itself was part of the discussion at one of the other "mini Cine Gears" which followed - Panavision's annual open house at their Light Iron facility in Hollywood, which included announcements from those two brands, as well as Lee Filters. The company had a plethora of news - a new HDR workflow setup, a "mini" version of its DXL camera (the "DXL-M"), with a lot of buzz around its "LCND," or "liquid crystal neutral density" filtration system, which is now both wirelessly controllable, replete with manual controls, and allows for "riding the filter" instead of the iris - and perhaps gets more of the intended look "baked in" even before post rolls around.
The next night, it was RED's Cinematographers' dinner (a reprise of the event they held at NAB), with the ASC's Stephen Lighthill filling in for Kees Van Oostrum in delivering a brief welcome. "We worry about the craft," he noted, while the august group simultaneously works for "a future that's responsive and inclusive."
RED's Hollywood studio, where the dinner was held, is just a few blocks from the Paramount lot, where traffic remains jammed throughout Cine Gear weekend, and parking is well nigh impossible. Toward this end, RED decided not to have a booth at the show, instead offering shuttle rides to the event for anyone wanting to park in their own much less impacted neighborhood. While queueing up for shuttle rides in RED's company store, folks were not only treated to snacks, but displays of its RED Ranger cameras, 8k workflow (in partnership with Nvidia) and more.
Lighthill's out-loud worrying about the craft in an age where the tools seem to be constantly changing and upgrading, echoed something Light Iron founder Michael Cioni said the night before, namely that when it comes to HDR (and presumably 8k, etc.) "the teacher is only one semester ahead of the student."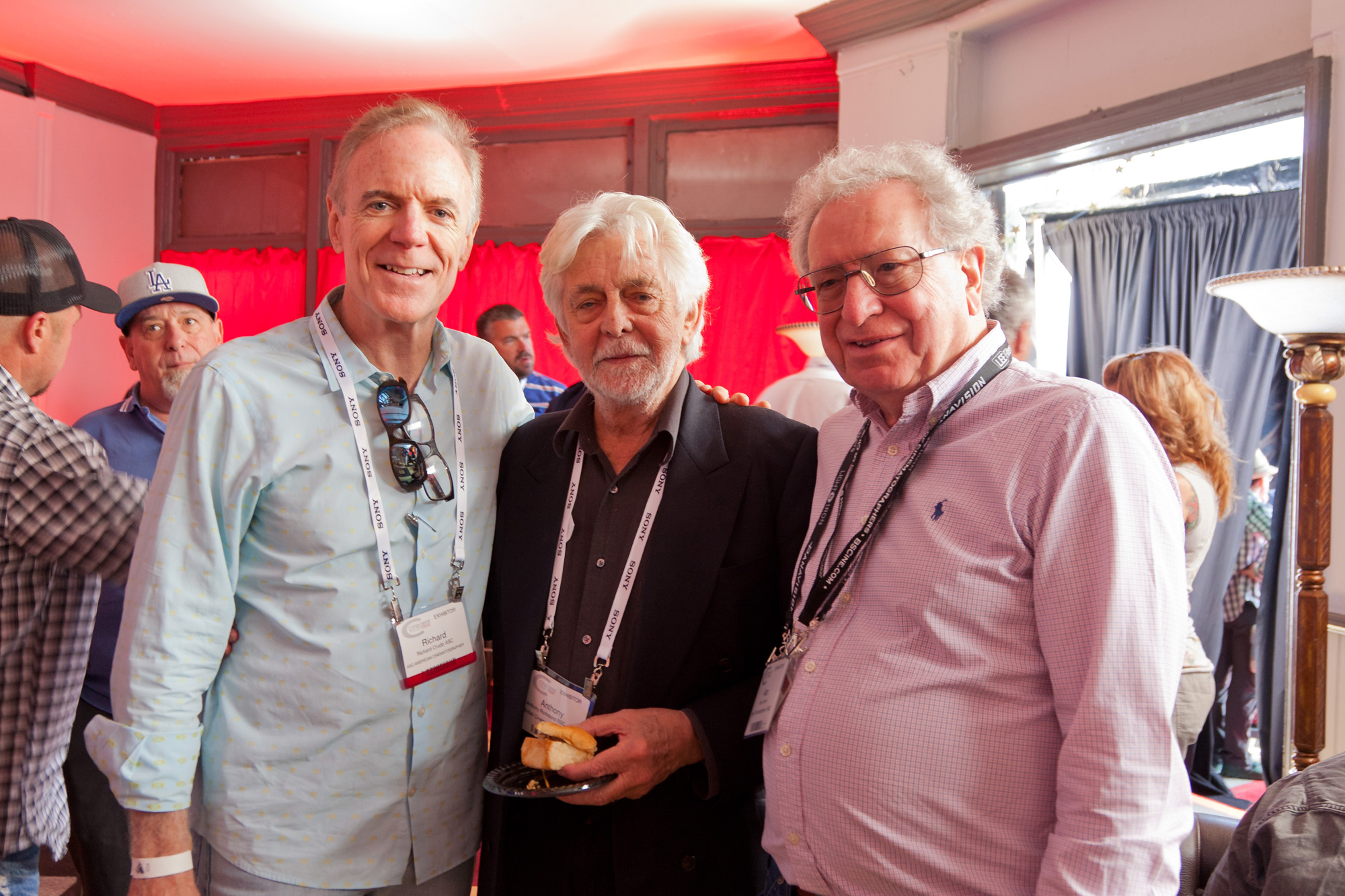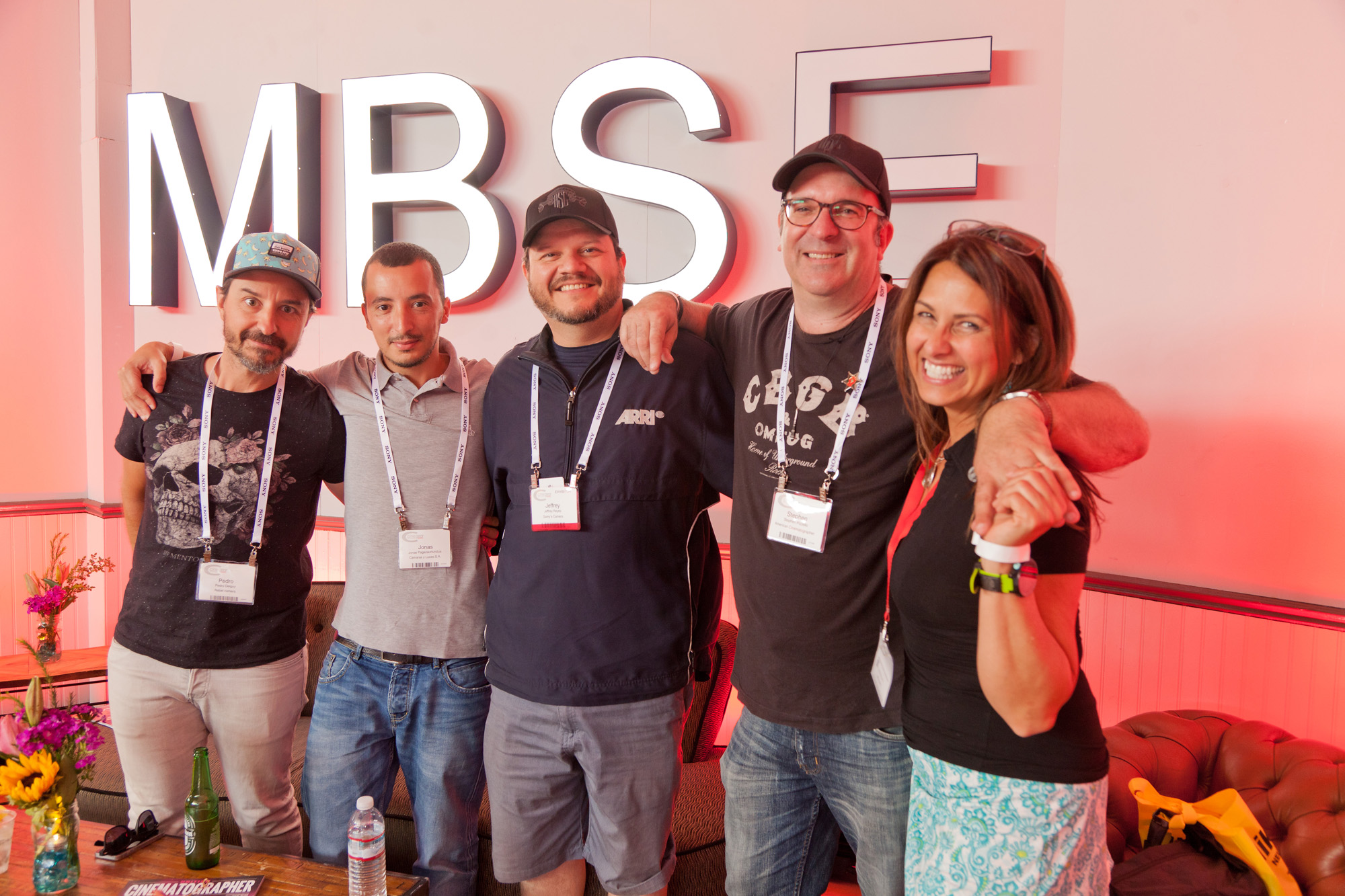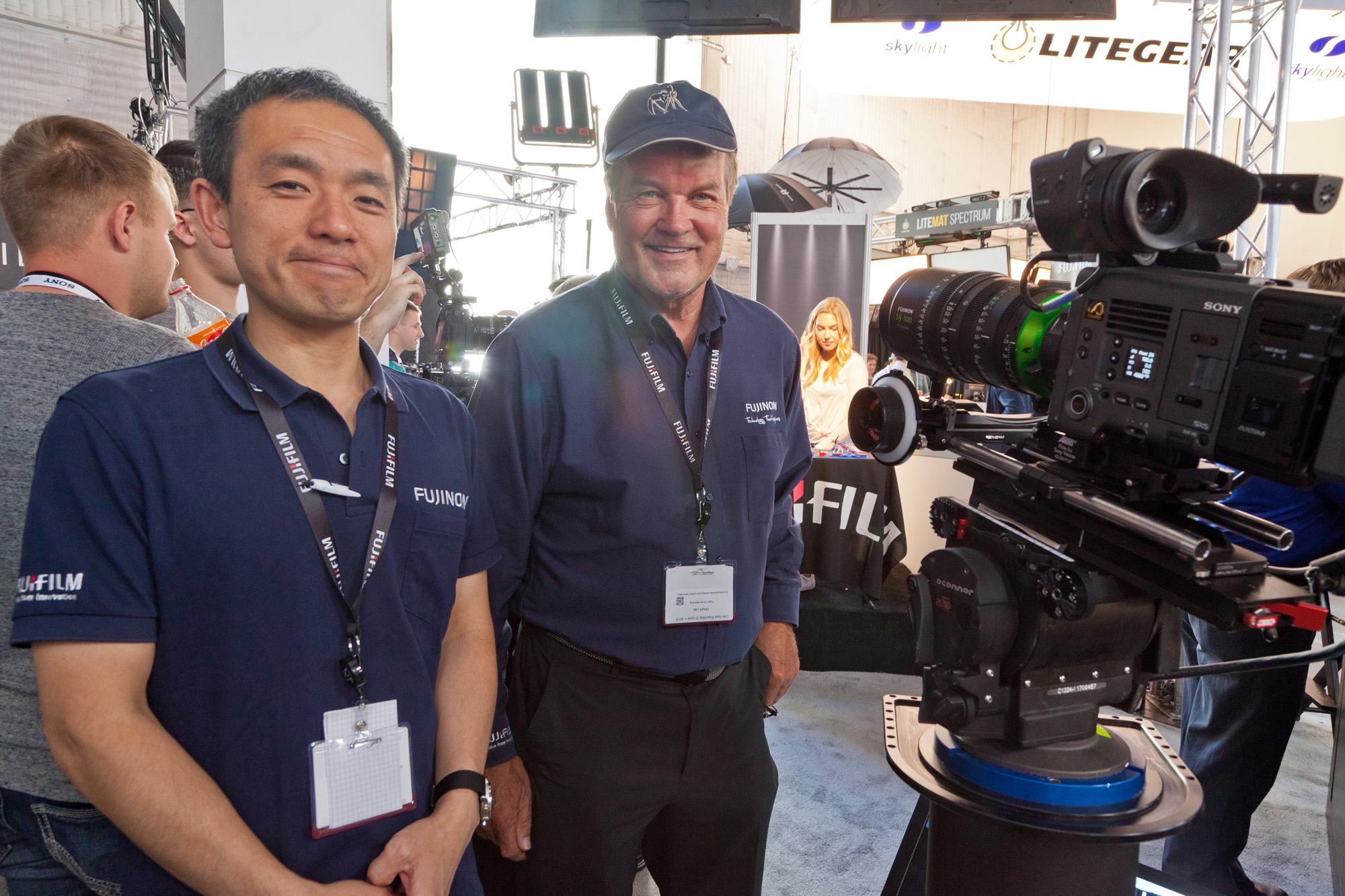 With that, it was finally time to head to Cine Gear itself (and again, we emphasize our more extensive vendor-by-vendor roundup will be found on BC's magazine side). One interesting twist this year was found in Pinewood MBS Lighting's lounge, on the corner of one of the "New York streets" which is given over to Cine Gear display. Always a redoubt of hospitality and a place to find many BSC and ASC folks escaping the noonday heat (though this year remained stubbornly overcast), it became instead - or in addition - a place to gather and watch the Champions League final on Saturday. The room grew steadily packed, and even a discernible percentage of Yanks was interested in the outcome.
And while there is plenty to catch up on on the new-and-coming-soon products line of the show, sometimes you run into a brief tableau that reminds you of the very responsiveness that Lighthill was talking about.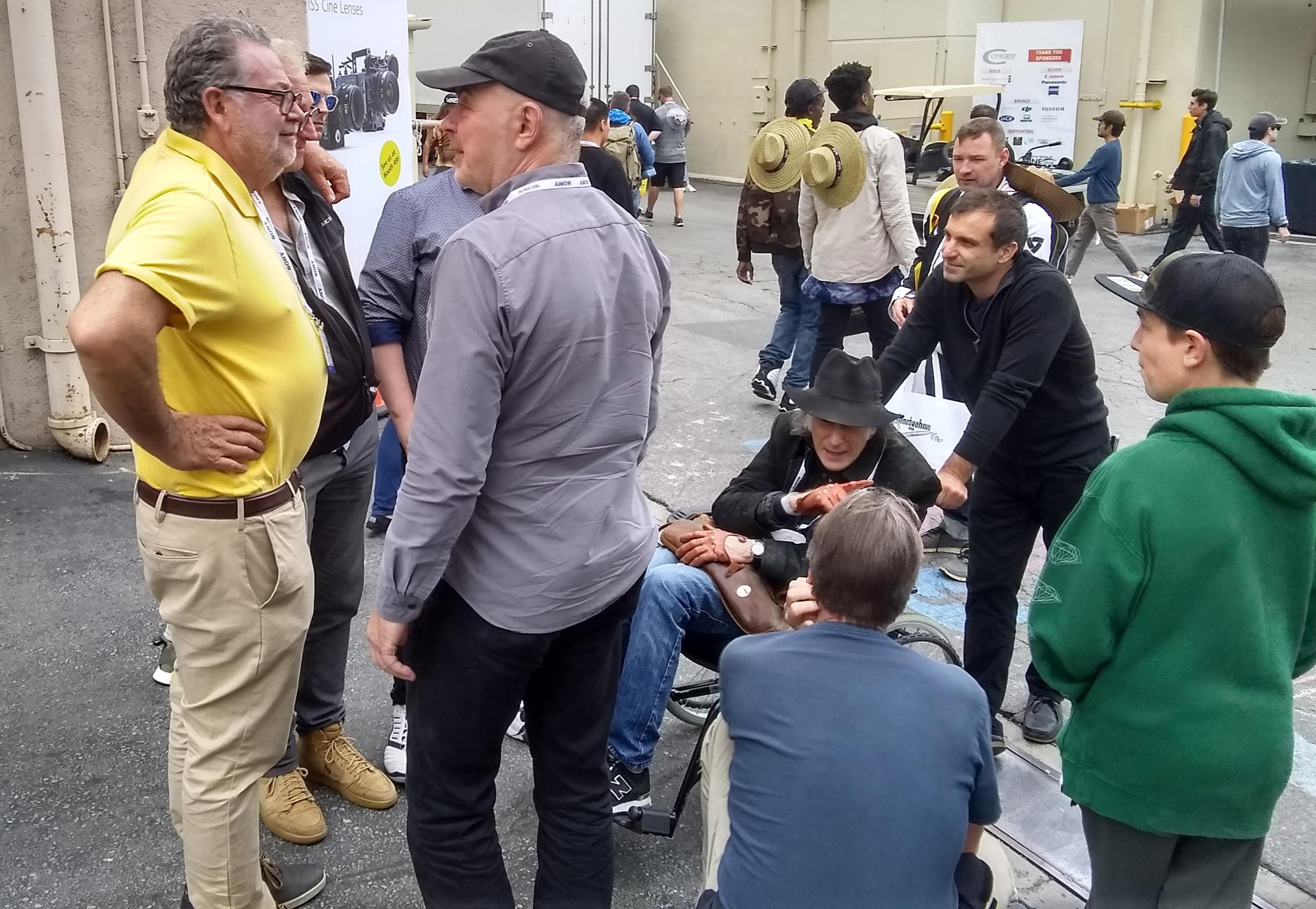 Renowned cinematographer Ed Lachman, of Far From Heaven, Erin Brockovich, and numerous other fames, was brought into the show in a wheelchair, as an assistant helped him move from display to display. As he headed toward that same New York street, he was quickly surrounded by colleagues, like Van Oostrum, and Guillermo Navarro, coming to say hello and check in on him. A lot of the passing crowd didn't seem to notice, but it was a touching reminder that even in the show's throngs, that sense of community can be palpable.
More palpable coverage coming soon on the analog side, while here, we'll be wading further into Emmy season, and summer, in our next column.
Write in: AcrossthePondBC@gmail.com, @TricksterInk