MASTER OF MOTION
Selected filmography (as camera operator, unless otherwise stated)
Peaky Blinders (series six) (2021)
1917 (2019)
What inspired you to become a camera operator? Did you always want to work in film?
I grew up in a household where music was part of daily life. My mother was in the church choir, my older sister had a successful career as a pop artist and my older brother was a TV and documentary cameraman. It was an incredible insight from both perspectives – the talent performing in front and what goes on behind the lens. I knew I wanted to be a cameraman from the age of 13 when I was dragging tripods around on my brother's shoots.
How and where did you learn the craft?
In the late '90s I had to leave my homeland in Lebanon due to the Civil War and sought refuge in Israel with my family. After graduating from film school in 2002 and due to my obsession with camera movement and Steadicam in particular, my cinematography lecturer introduced me to the second Steadicam operator in the country, Haim Asias. He's a phenomenal operator and took me under his wing as an assistant. Haim generously lent me his gear to practice with on shorts and student films until I could afford my own second-hand rig.
How did you get started in the industry and what was your career progression? 
In 2004, I purchased my first Steadicam rig and picked up any jobs possible. Soon after, I realised there's more to operating than moving the rig about. I started working as a freelance news cameraman for a local TV channel which taught me about coverage and the footage needed to put a story together. Three years later I was ready to move on to commercials and music videos. The process of putting together a shot was an exciting change of methods from documenting an event, without influencing the story or the outcome.
In early 2009, an opportunity to relocate to London arose. I met Gonçalo Rodrigues and we formed a team to take on small advertising jobs as a production house and supply filming services. This transition was more of a necessity to grant myself a working permit in the country.
At that time, remote controlled aerial platforms were emerging. I endorsed the potential of this technology, with the possibility of flying heavier setups being the key motivation. Through that I discovered three-axis stabilised remote heads. Brushless motor technology started producing small yet high performing motors with promising speed and torque. That's when I founded Motionhead Ltd – a company specialising in unconventional camera tracking systems, cablecam, buggy cam, aerial platforms, remote heads and more. Shortly after, I formed a team of specialists, and we took on extreme sports jobs with the likes of Redbull. That was a golden era – road tripping all over Europe with the crew, filming high-performing athletes doing unthinkable acts.
In 2017, after many failed attempts trying to combine a stabilised gimbal with a Steadicam, I bought into the ARRI Trinity system. After meeting Curt Schaller, the product manager, I understood at times there's no need to reinvent the wheel. Becoming a Trinity operator early on was key, placing me in a position where I was finally able to make the transition to narrative and feature films.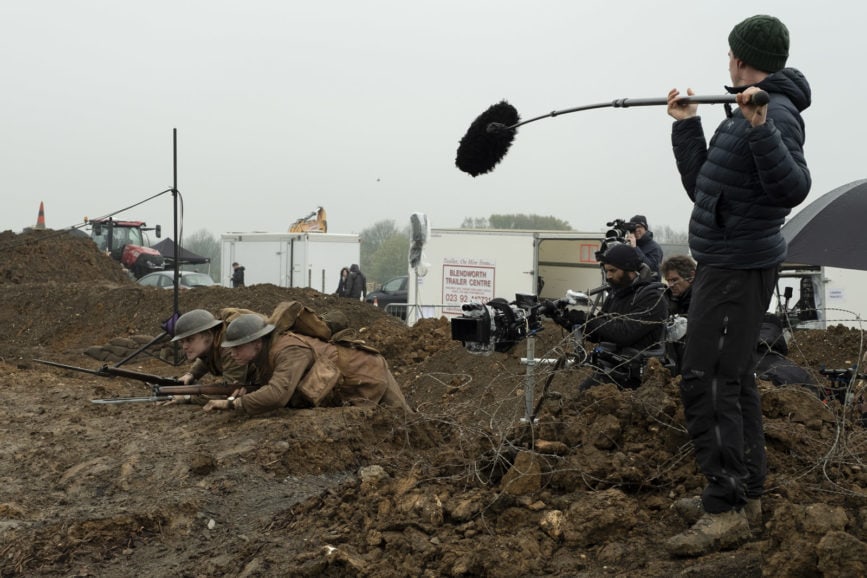 What would you single out as your big break?
1917 was a bold ground-breaking film, where the art of one take was exercised to its best. Director Sir Sam Mendes conceived the film with the one shot concept integrated into the story. One shots have always been the most engaging form of operating for me. The opportunity of 1917 came through ARRI, where Sir Roger Deakins was exploring camera support systems that would help him execute the one shot as planned. The Trinity was one of the systems considered. That's when I got the chance to meet Roger and James Deakins and preparation and testing began. It was an incredibly lucky moment of being in the right place at the right time.
What do you believe are the key qualities of a star camera operator?
Becoming a complete camera operator and having the technical skill and knowledge across all types of operating. The more tools and systems you harness in your skillset, the better equipped you'll be in choosing the right setup for the scene. Efficiency and time saving is one of the main responsibilities of a camera operator.
What is at the heart of a successful camera operator/DP relationship?
It's one of the closest collaborations you might experience on set and is built on mutual trust and understanding. It is in your interest to look after, support and maintain a healthy level of communication at all times.
What role do you believe standout camera operation plays in enhancing a production?
The camera is the medium of our craft, and the camera operator is integral to the process. Collaborating closely with the DP and director to understand the vision and coverage needed and choosing the right equipment for the scene is key. Contribute & expand on the flexibility of the setup.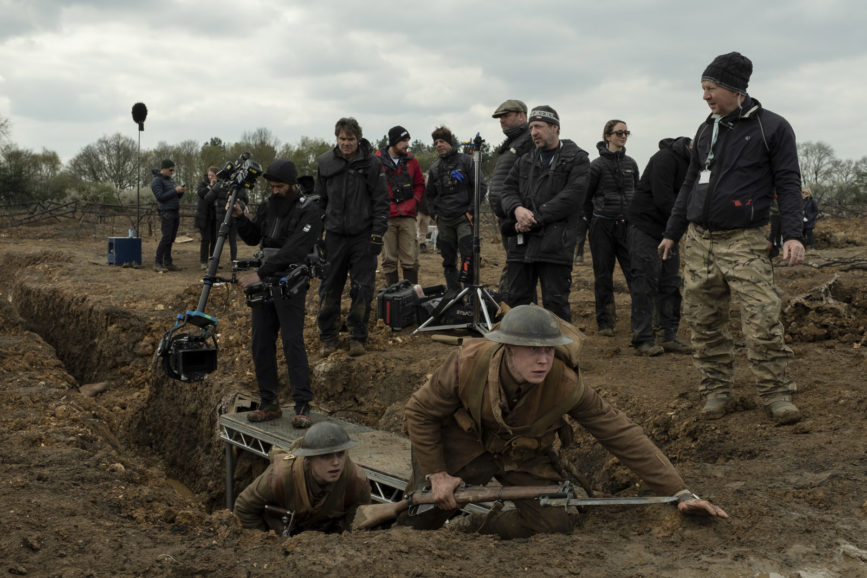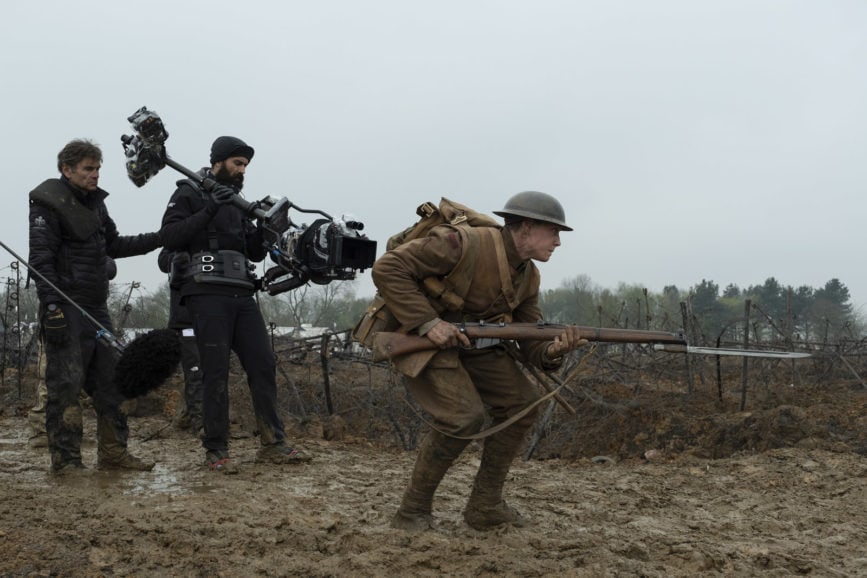 Which have been your favourite productions to work on? Which are you most proud of?
1917 was a unique masterclass throughout, due to the sheer talent and true collaborative nature that made the film. I learnt and experienced so much, it opened my eyes to the possibilities of pure filmmaking, and I witnessed the greats at work. I was fortunate to gain a friend in the legend that is Pete Cavaciuti. To work with your all-time inspiration is what dreams are made of. working with Roger and James Deakins could be the highlight of my career. It's an achievement I will be proud of my whole life. 
Which production has been your biggest challenge?
My recent project, Peaky Blinders season six – my first TV drama with full-on camera operator duties. It's the season finale to an epic show with an ambitious and challenging schedule. I was ready and excited to take on such a project and got lucky with the most incredible and accommodating cast and crew. The camera team, led by Tom Finch 1st and Elliot Stone 2nd who are seasoned Peaky crew, offered all the support I needed to make my job easier.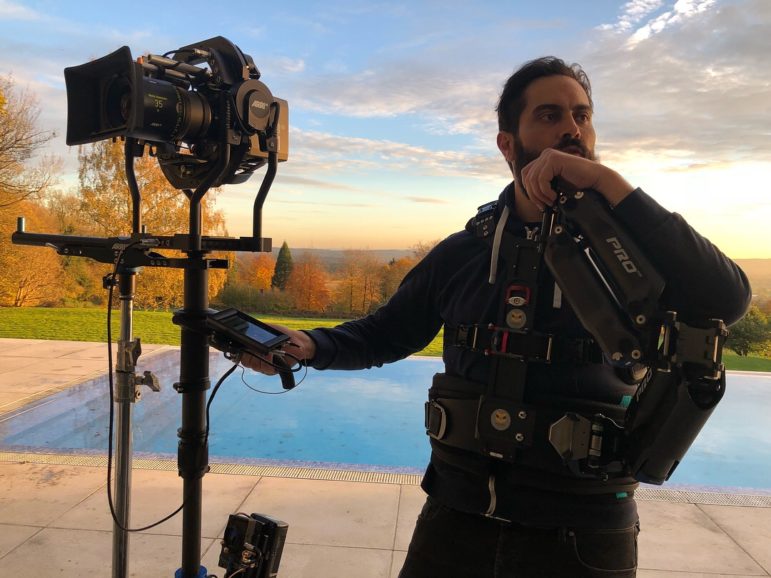 How do you keep up with the latest technology? What new innovations have impressed you?
I'm a tech nerd, keeping up with tech is a hobby. Our craft presents challenges where off-the-shelf solutions do not exist and often developing and engineering is the only solution – sometimes to improve our life on set and often just because it's fun.
I'm fortunate to have a close relationship working with manufacturers like ARRI, Optical Support and FlowCine to keep up with technology, but also to offer my services as a guinea pig to test prototypes in the field. Often, those engineers are the unsung heroes, innovating and creating tools that help us create. I thoroughly enjoy this process and cherish my relationships with those talented individuals.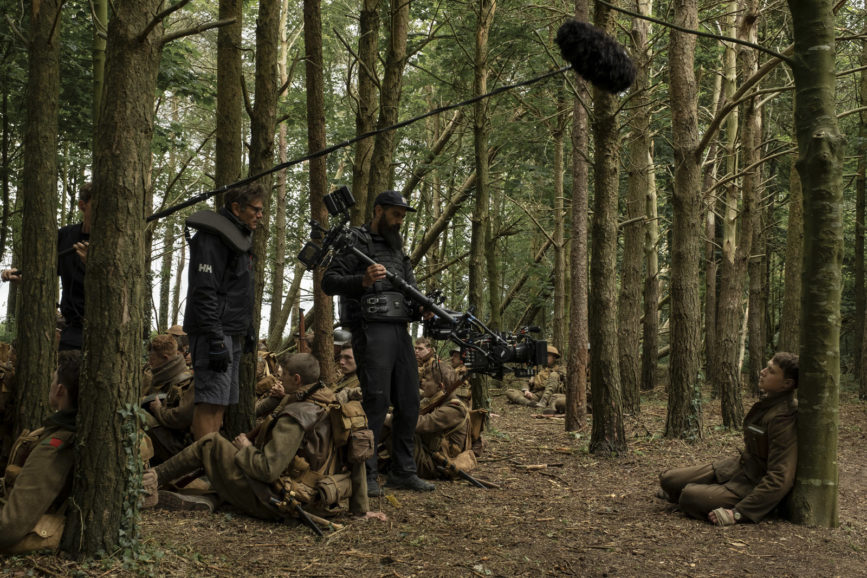 What obstacles do you face in your career and how do you overcome them?
Wearing the camera operator's hat brings many obstacles you must deal with daily – locations, weather conditions, and long working hours while wearing heavy gear. Being a Steadicam operator is a choice of lifestyle really; the job doesn't end on wrap!
Physical conditioning is a full-time occupation, be it training for a job or maintaining a strict routine, exercising and monitoring your food intake. Your body is part of the system. The operation requires coordination, balance, and stamina. It's an endurance game in the fullest sense of the word.
The use of the right technology in the right place is also key. Each camera system has its own unique visual language that can excel in different scenarios. Once explored in depth, it has a direct influence on the way the story is told. As Sir Roger Deakins once said to me, "There are a thousand ways to tell a story, even then they all might be wrong."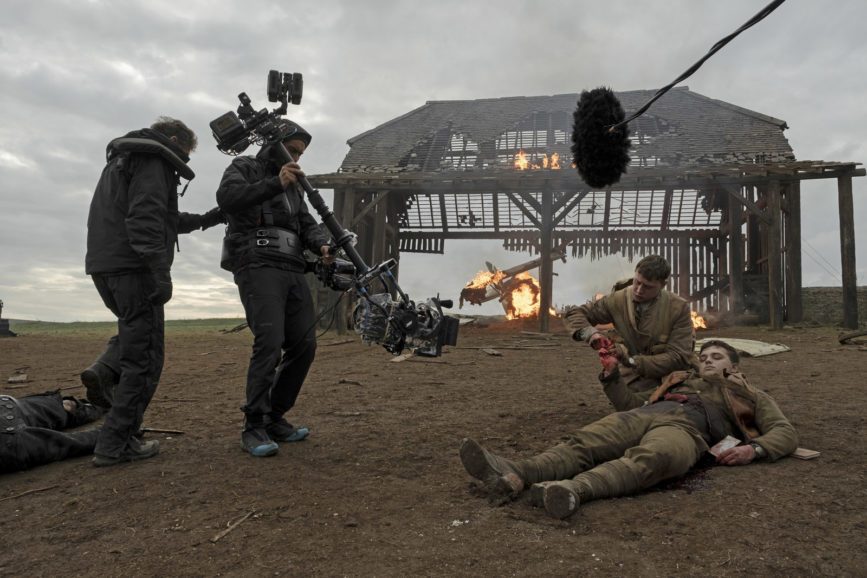 What is your must-have piece of kit and why?
ARRI Trinity because of what it presented in 1917. It's the most advanced "all-in-one" camera tracking system on the market, and by far the most versatile rig for conventional or developing coverage. 
What are you currently working on?
Due to my future commitment and the fact I just wrapped on a 19-week taxing shoot, technically I'm on a break, but not a full vacation as I'm developing a new camera support system with my partners. I'm also passionate about addressing gender inequality, lack of diversity and bullying and harassment on set. This simply won't be endured in any workplace, let alone on a creative set. I'm passionate about sharing knowledge alongside my comrades and fellow Trinity operators Joerg Schenten, Ozzy Oksuz, Sebastian Joly, Fares Corbani and Lucano Jr, we are founding the ATO – an association for Trinity operators to share knowledge and help integrate the new generation of operators.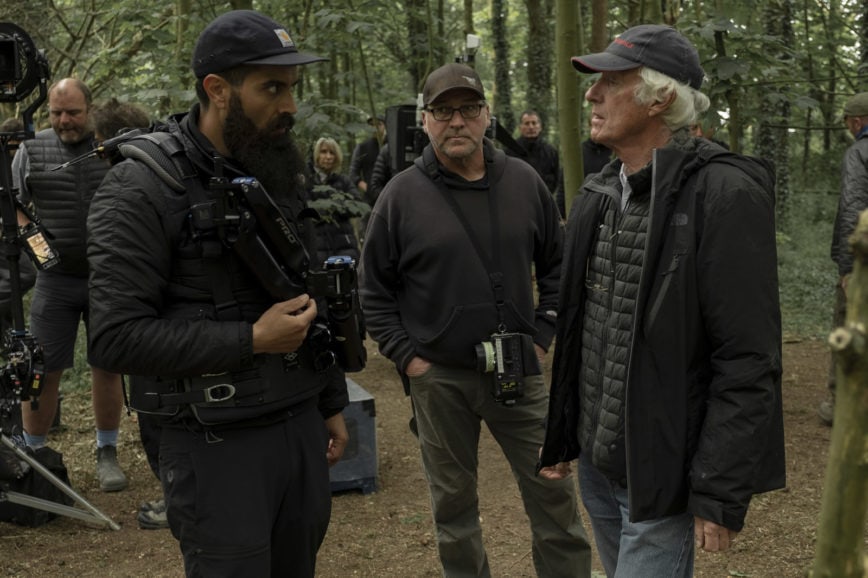 Cinematographer Sir Roger Deakins CBE BSC ASC says:
"James and I first met Charlie when we were testing equipment for the film, 1917. We were looking at all kinds of camera stabilising systems and evaluating which item of gear would best suit the needs of the film from moment to moment. This was in late 2018 and Charlie was ARRI's main man when it came to demonstrating the Trinity, a system which we were familiar but until then had not been fully aware of its true capabilities. We returned many times to experiment with an ever-decreasing selection of rigs and the ever-patient Charlie was always there to offer his support. Once we had made our final breakdown of the film's 'single shot' we knew the Trinity would play a substantial role in its execution, but who would be our operator? Given that we had by then already spent many hours with Charlie and had discovered him to be not only a brilliant operator but also a genuinely good guy, our choice seemed obvious. It was one of our most important decisions and proved to be one of our best."
Cinematographer Nanu Segal BSC says:
"I first met Charlie at the BSC Awards the night that his incredible work on 1917 was celebrated. I was sat next to him and was totally awe struck by the work he had created with my all-time hero Sir Roger Deakins. I was thrilled when he said he would work with me on All This Unreal Time. Charlie is an absolute dream to work with. He is collaborative, creative and truly at the top of his game technically and artistically. Listening (over comms) to how he coordinates and shapes the camera movement with the grips, when he is operating from the rickshaw is inspirational: the whole crew moves as a unified body under his guidance. Charlie's investment and joy in his work is contagious and inspires everyone to do their very best."
Cinematographer Nina Kellgren BSC says:
"I was shooting tests at ARRI in October 2018 for Frederick Douglass: Lessons of the Hour and had the good fortune to be introduced to Charlie, who was co-incidentally at ARRI demonstrating the capacity of the Trinity to Roger Deakins. I was immediately intrigued, not only by his grasp of the aesthetic and technical possibilities of the Trinity but also by his intellectual understanding of the nature of the project I was shooting, which requires a different kind of thinking from feature film work. Camera movement is used in a responsive and symphonic way, both within and across the screens to create meaning. We were incredibly lucky that he was available for the shoot. His skillset is impressive, he is utterly focused, with a great capacity to listen, open to ideas, contributing creative solutions and unfailingly courteous to everyone, no matter the pressure. It was a joy to work with such a talented colleague – his beautiful Trinity shots are a key component in the work."