The Burning of Los Angeles

Across the Pond / Mark London Williams
The Burning of Los Angeles

Across the Pond / Mark London Williams
In what is still the greatest of Hollywood novels, Nathanael West's Day of the Locust, the story ends with conflagration - quite literally "the burning of Los Angeles," as both metaphor and symbolic inevitability.
A real-life version is playing itself out in L.A. right now - particularly in neighborhoods often favored by those who have in turn been favored by show biz - as we tap these words and wonder what West might have thought about climate change as its own inevitability, particularly for a culture he portrayed - as a screenwriter moonlighting in novels - not only in Locust, but stories like Miss Lonelyhearts, as well.
Often - and either ironically, or again, inevitably - these inevitabilities, or ipossibilities, are turned into movies themselves. Not only was Locust made into a film in the 1970s (when will we get the six-installment streamed miniseries version, by the way?), but one of this year's leading contenders in the cinematography categories for above and below-the-line award shows - as "Academy Season," as it's known, increasingly overlaps with a now-permanent "fire season" - deals with a near future seemingly rife with similar upheavals: A.I. that strays from its programming, ruined landscapes on the horizon, and lives forced mostly indoors in climate-controlled buildings as the elements unravel outside.
We refer of course to this year's Blade Runner sequel, directed by Denis Villeneuve, and shot by Roger Deakins, who has previously received a baker's dozen of Oscar nominations without somehow winning one.
He's one of the heavy favorites this year, and even one of his colleagues - equally heavy in his own right - thinks Deakins' ship might at last be coming in. We refer to the also-celebrated Janusz Kaminski, who won in that category for both Schindler's List and Saving Private Ryan. He told us he thought Deakins' work "was superior, and Roger will finally win." But he also mused that Blade Runner: 2049's "aesthetics are different. I don't know how to describe it."
Kaminski, of course, stands a good shot for winding up nominated in that same category again, for his latest collaboration with director Steven Spielberg, the Watergate-era recreation, The Post. If the latest Blade Runner speaks to our hazy future, The Post speaks to a less-hazy past, when a still relatively free and less consolidated press could report on, and bring down, corrupt political actors.
The Post, he said "was done on a very fast pace - from Steven reading the script to us making the movie was less than three months." Happily, the shorthand Kaminski had developed with Spielberg served them over this accelerated timeline. "The conversations (we have) are very simple and very minimal," he recounts, which includes not only the director, but other familiar department heads, like production designer Rick Carter. "Rick shows me the office he's partially built," he says, and Kaminski told him, "'Rick, you need to make it bigger.' But Steven wanted it to be realistic."
It also had to fit on the two floors of the White Plains, NY office building they took over on which they built their Washington Post set.
"It was very clear to me we're going to move the camera a lot," Kaminski says, as they followed actors like Tom Hanks and Meryl Streep around those recreated newspaper offices. But that doesn't mean he had a digital epiphany like Deakins did when shooting Skyfall, and made the switch from film. Nor did he pick up an Arri Mini as our two other award season-lensers in this edition (see below) did.
The '70s-era work of DP's like Owen Roizman and Gordon Willis prompted Kaminski to come to America from his native Poland, once they managed to clear the censors.
"This was why I came... because of those movies. We had limited access to Western culture - but movies were always part of our upbringing."
He and the director "go with 35mm… because (it's) what we know the best. It's served us well," which might be a bit of an understatement at this point.
As for the glass, "I don't like modern lenses - unless I'm doing a movie that's going to be enhanced by visual effects," (like the upcoming Ready Player One, that he also shot with Spielberg). He used Panavision Primos for a lot of shots on The Post, and paid homage to the '70s-era work of DPs like Owen Roizman and Gordon Willis, even replicating a shot from Parallax View, where we see Hanks as Post editor Ben Bradlee "on a freestanding phone, and we're just zooming in on Ben. It's quintessentially a 1970s image."
The same '70s films prompted Kaminski to come here from his native Poland, once they managed to clear the censors. "This was why I came to America because of those movies. We had limited access to Western culture - but movies were always part of our upbringing."
And now Kaminski has decades-worth of his own contributions to that same canon.
Another user of Panavision glass, including zooms - in order to evoke different, and more recent aspects of the past - was Sam Levy, the DP who helped writer/director Greta Gerwig shoot her memory-drenched Lady Bird, a coming-of-age story set in turn-of-the-century Sacramento, by which we mean, the early 2000s.
"We had a mixed set of Ultra Speed and Super Speed lenses," he tells us. "And also a 12:1 Primo zoom, adjusted to try and match older glass. That glass was hooked up to an ALEXA Mini, "the first film I've done with a Mini," Levy says, "though the fourth with an ALEXA."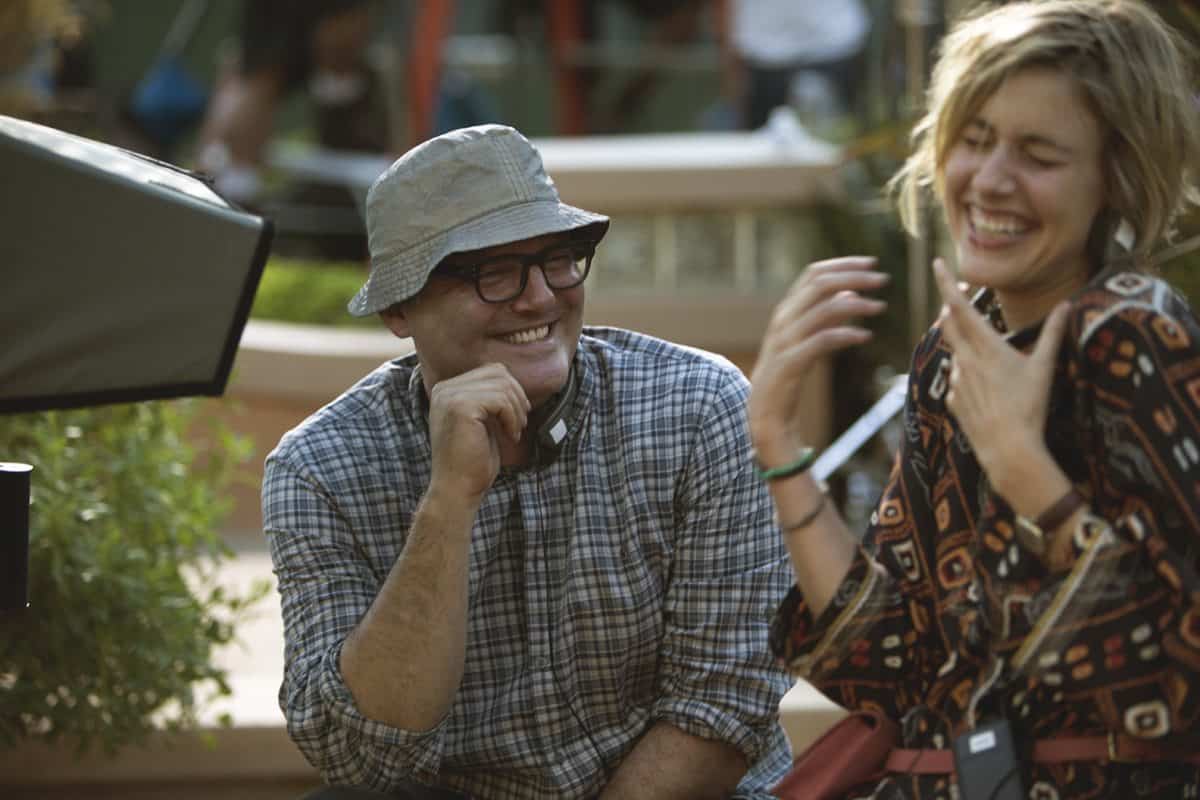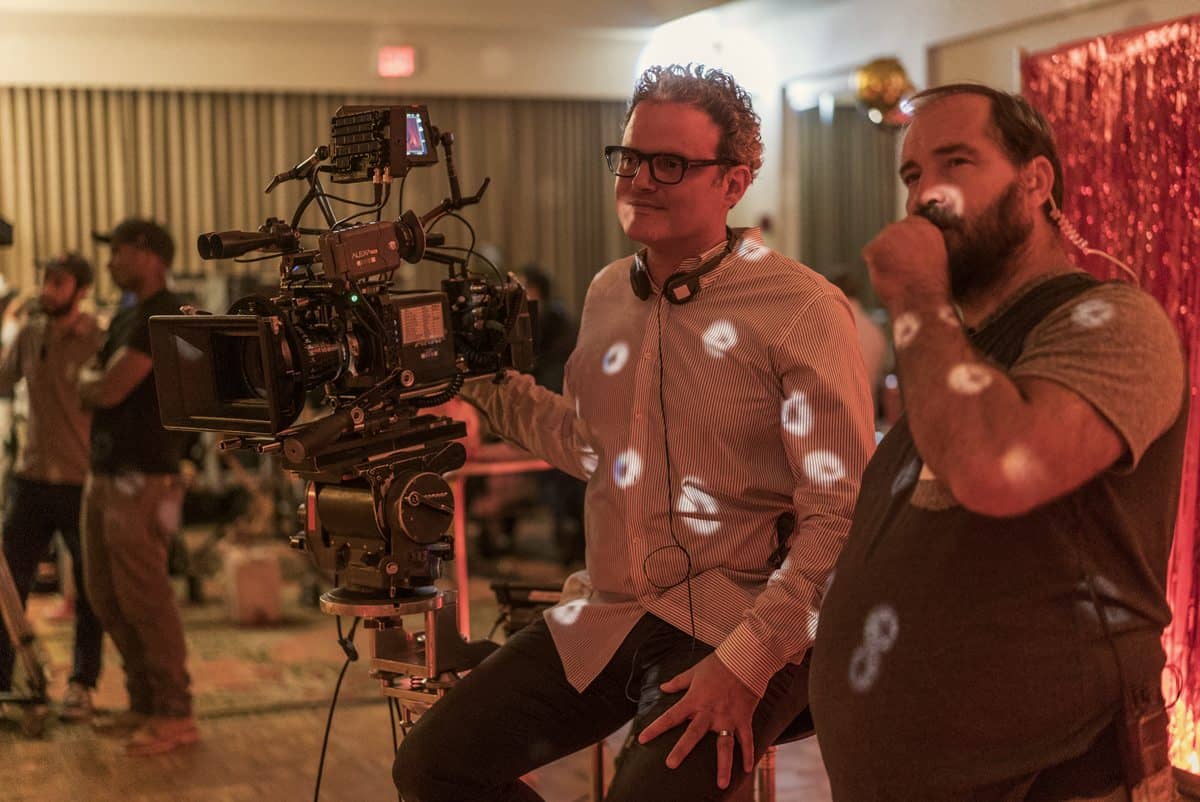 He and Gerwig came up with a phrase that was their mantra for the palette and look of the film - that the cinematography should be "plain and luscious," all at once.
"I tried to tease out the digital grain to create a texture that matched up well with Greta's aesthetic of memory," Levy recounts. One way that aesthetic became more tangible was when Levy was showing Gerwig "different location pictures I'd taken," from both Sacramento, and areas around Pasadena that doubled for California's capital city.
"Greta came back from a casting session, and saw (the prints) I'd put up on the wall that were Xeroxes, and thus a generation removed," from the original images he'd shown her. The director was struck by something in their look: "What do I love about these? They're different than when you showed me the books."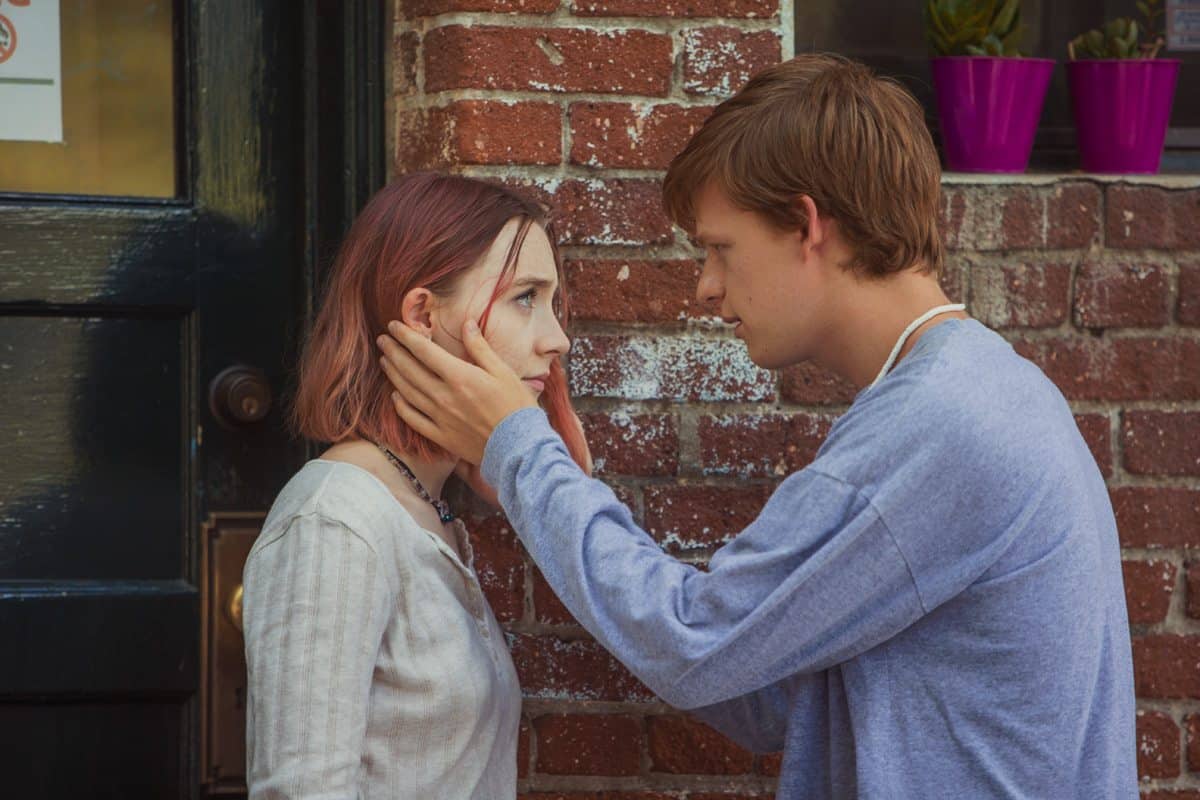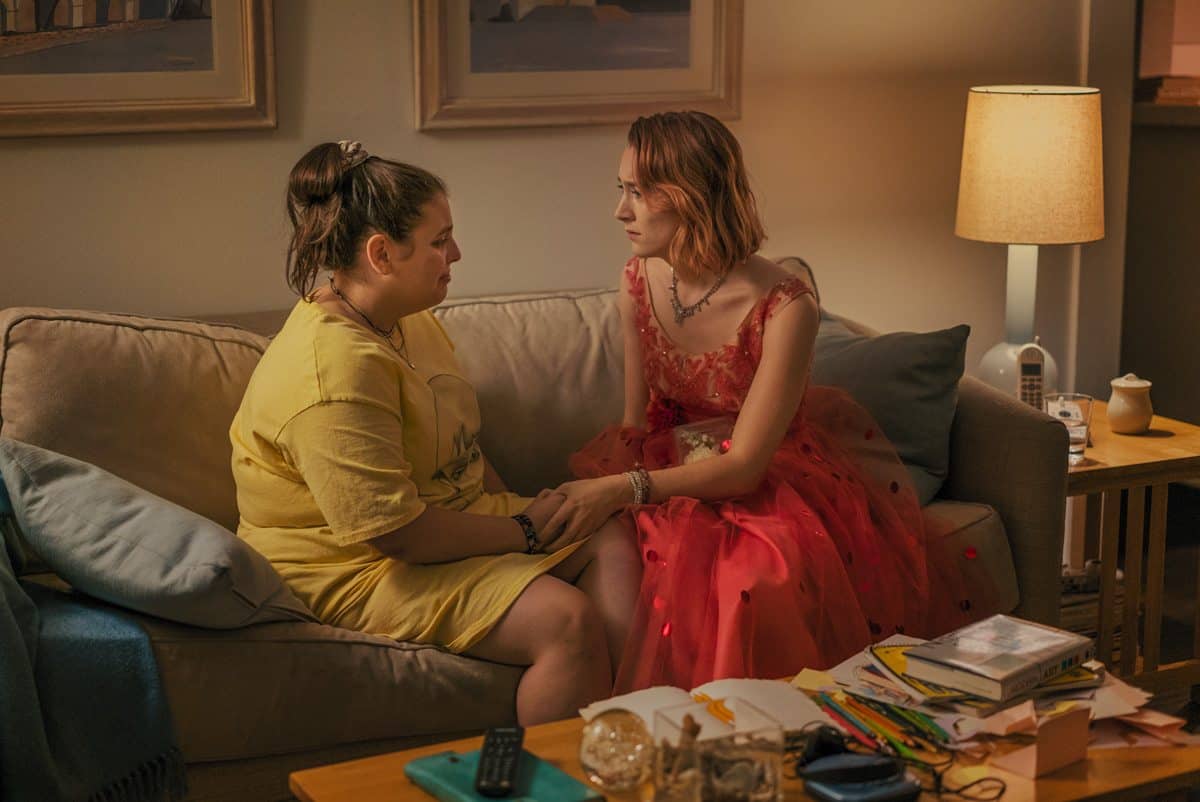 What she loved was that they were color copies, which evoked the early "aughts" for her, an era that was "so much the time of Kinko's (copy shops)," as Levy put it, when spreading digital technology made color photocopying cheaper, and a key component of room, dorm, and apartment decorating.
"That was a great epiphany," he continued. "I took a lot of these Xerox references and showed them to Panavision," and what happened was "we landed with not the highest resolution," that in order to recreate that particular visual "feel."
They wound up shooting in "2k ProRes - it was definitely the one that corresponded closest to the references," and let them keep it "plain and luscious."
Zoom lenses were also part of DP Toby Oliver's tool kit, for the double bill of well-regarded low budget horror films he shot that were released this year, one of which was Happy Death Day - a "sort of a take on a slasher movie merged with a time loop, mashing a couple of genres together" - and the other being director Jordan Peele's increasingly award-bound Get Out, a smart B-horror film with an ever-expanding audience, which turns out to be sort of a take on America's current racial backsliding and revanchism.
Oliver came from Australia four years ago, having done only one horror film prior, then found himself doing a film for Blumhouse Productions, the noted producers of the The Purge, and other sharp horror thrillers. "I found myself falling into that genre, and doing a half-decent job of it," he recounts, "and found myself doing five horror films in a row," including the two talked-up titles this year.
"I've gotten into a bit of a groove with that," he allows. "What's also really exciting is where they're mashing up the genres. Then you're playing with elements that are new." Though as a DP, Oliver likes some of the traditional visual elements in horror, too - particularly the use of lighting: "The way you light and the way you depict darkness is fundamental. I find that really rewarding when that's working."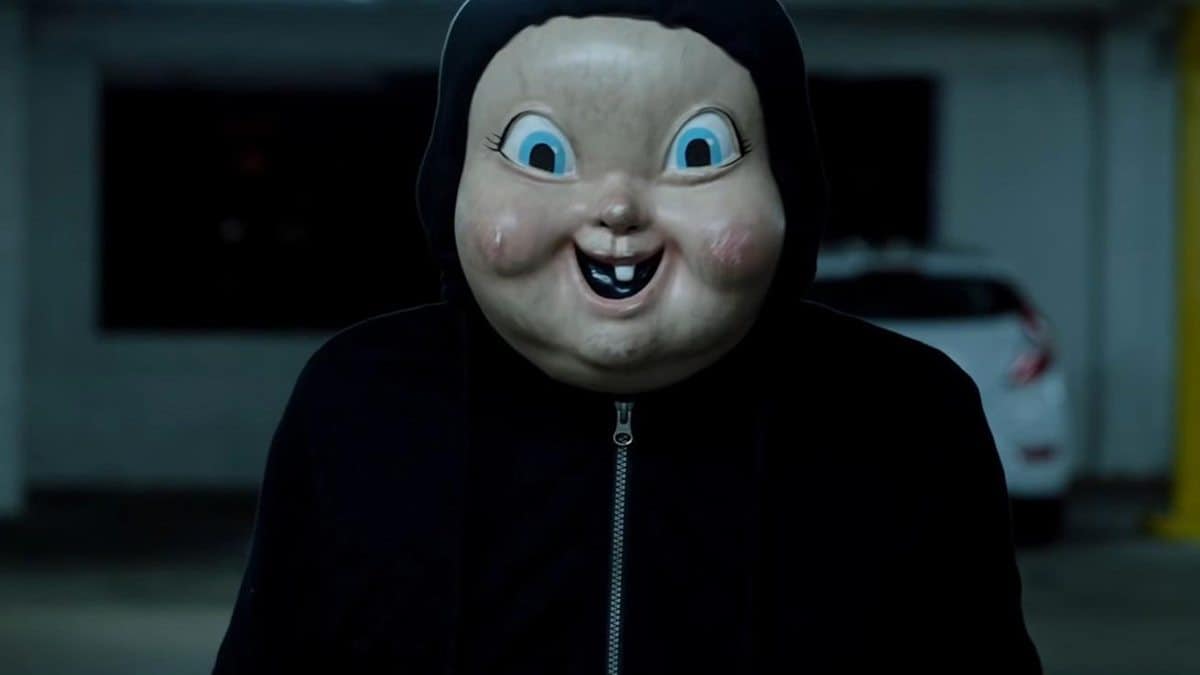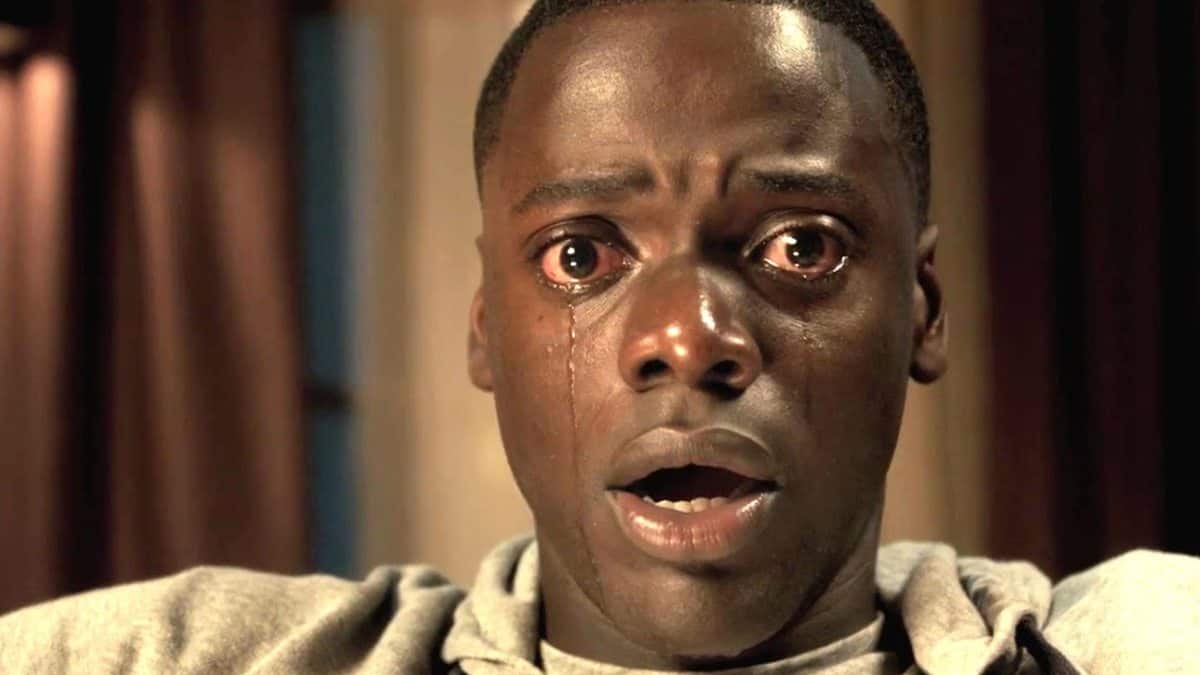 To make all that work for him, he used the aforementioned zoom lenses, in this case classic Angenieux glass, so he could more easily setup shots on his own ALEXA Mini more quickly. He used the same lenses for both Happy Death Day and Get Out: "These movies are not huge budget films. You only get twenty-two to twenty-four days to shoot." But with the zooms, "you don't have to stop and change lenses so much. You can do handheld, Steadicam - they're quite compact."
He also made use of the Mini's "Look File," which allows a customized "look" to be set up in advance, or as Oliver says, provides a "sort of a pre-graded look for that sequence."
So along with LEDs and other lighting components, he was able to have the movie become "more greenish and sinister as (Get Out's lead character) got further and further into this nightmarish world.
"Then we did the final D.I. and we were basically replicating that to be similar to what we had in camera. You can put a stamp on how the movie is going to look at that stage."
Though with these three award-season DPs, their stamp on their movies is pretty clear.
Meanwhile, we head back into the smoke, and will see you in a month. May your holidays and new years be brimming with kindnesses and all good things.
Write us: AcrossthePondBC@gmail.com