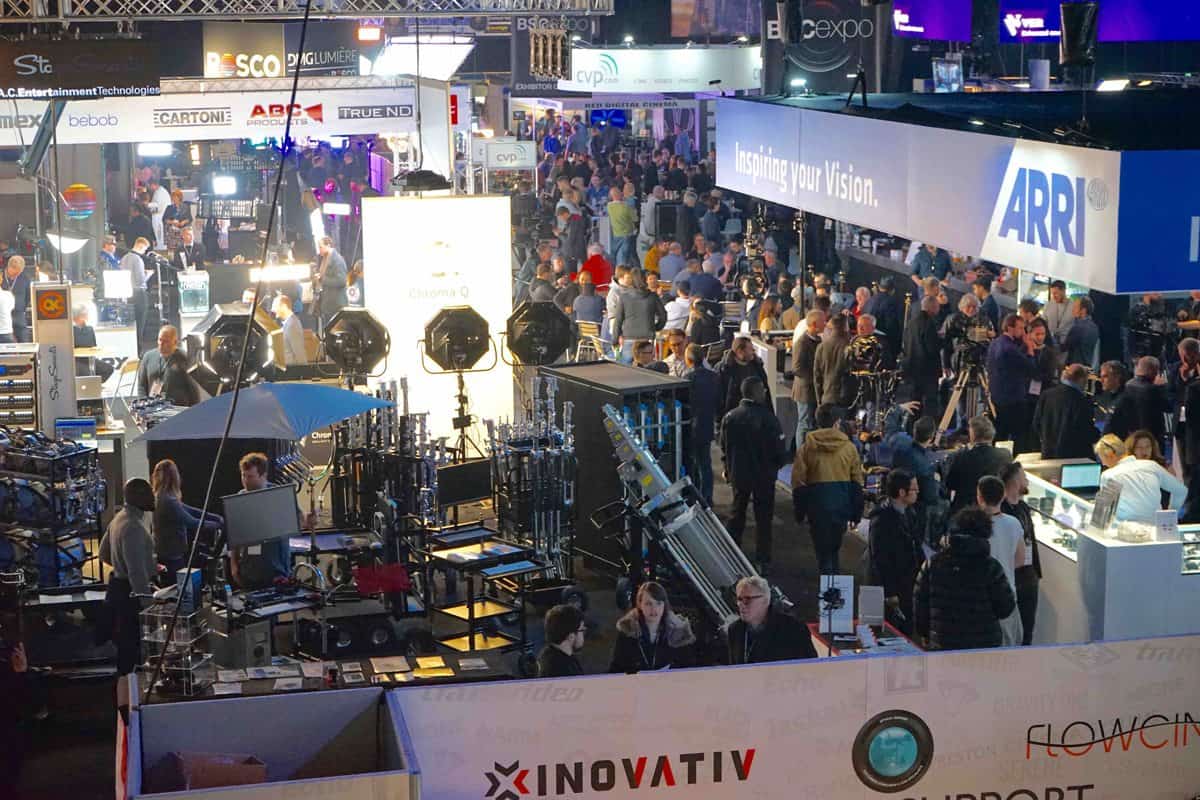 IMAGO at the 2018 BSC Expo
IMAGO was strongly represented at the 2018 BSC Expo in Battersea, London in early February. The job done by the BSC is impressive. The Expo was highly successful, and it is so valuable for cinematographers to be able to meet to discuss, to attend masterclasses and to see new equipment, cameras and software.
A record 7,000 visitors were registered for this year´s BSC Expo. IMAGO had very useful meetings with friends and partners, planning collaborations for 2018 and our IMAGO International Cinematographers' Awards, which will take place in Belgrade in March 2019. The BSC Expo is visited by numerous colleagues from all over the world, so to have a place like the BSC Expo both to meet, and to be updated with the latest developments, is very useful for all IMAGO members. We send our thanks to the BSC for a perfectly organised event.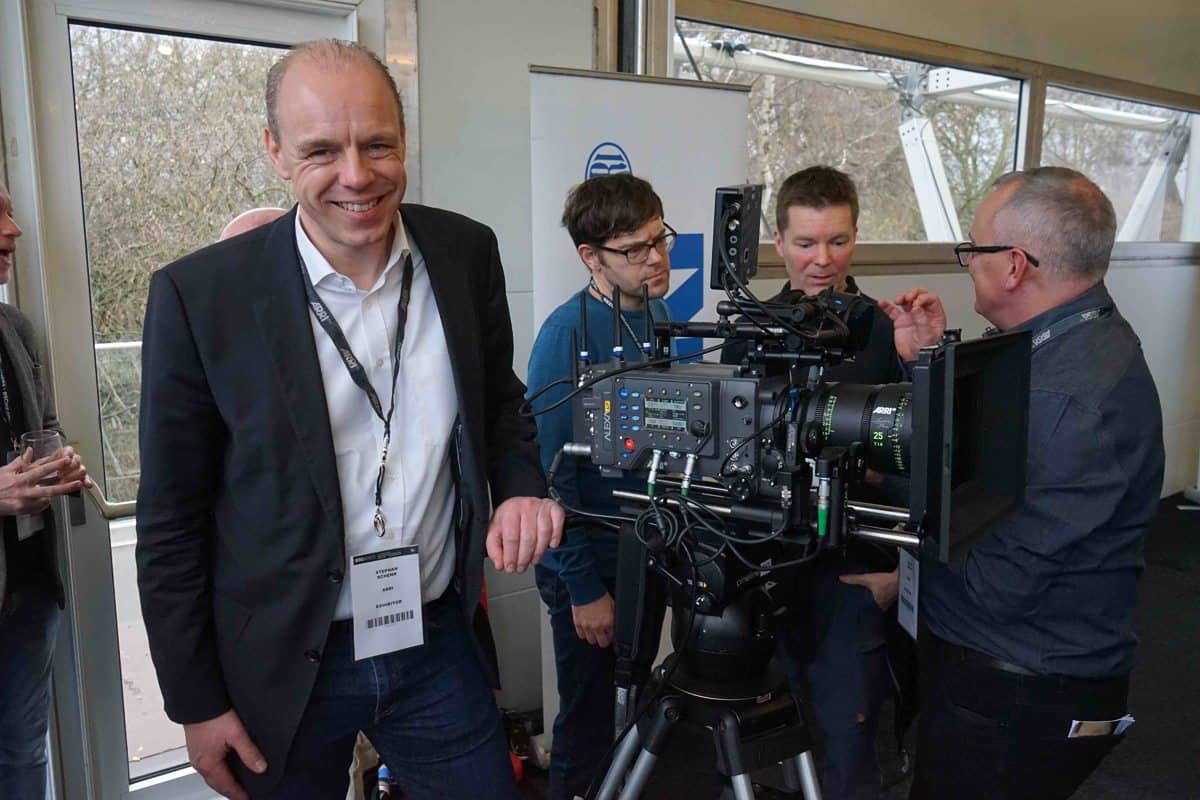 To be a cinematographer in the digital age
The digital age has clearly generated great new tools for the cinematographer. We are being bombarded with new equipment and new digital imaging technology, new solutions and new possibilities. But, we're also experiencing a never-ending number of new/different approaches, varying technical menus and solutions from many different camera and equipment manufacturers.
The IMAGO Technical Committee is therefore preparing a list of requests to be presented to camera manufacturers, in a wish to be able to influence the design of new equipment and software to maximally suit cinematographers' needs.
Before finalising these requests the committee has sent out a survey to all members asking for their views and experiences, and the plan is for the answers to be treated and the requests to be discussed and finalised during this year´s IBC.
I believe the time has come to make cinematographers' voices heard, and IMAGO is an important tool for this aim. Together, we have a stronger voice!
And there are of course numerous other challenges that come with the digital age, making it more difficult for cinematographers to remain in control of our images.
As Kees van Oostrum, ASC president, recently wrote in an article, "We seem to be becoming mere suppliers of some fundamental base image, and we are constantly challenged about how that image should be interpreted, and told how it should be changed".
Many production companies do not even invite cinematographers to be part of the post grading of the cinematographer´s images and, even if they are allowed into the grading suite, many are not being paid for the work they do.
Furthermore, the increasing parameters and possibilities in digital cinematography create other challenges for cinematographers. In too many film archives around the world, films from our film heritage are being digitally restored and new versions are being made, all too often without consulting the film´s cinematographer to ask their view on how the look of the images were intended, resulting in too many greatly depressed cinematographers saying to themselves, "This is not how I intended my images to look!" Sooner rather than later, we need to sit down and discuss how we can get back the control over our images. IMAGO will take an initiative!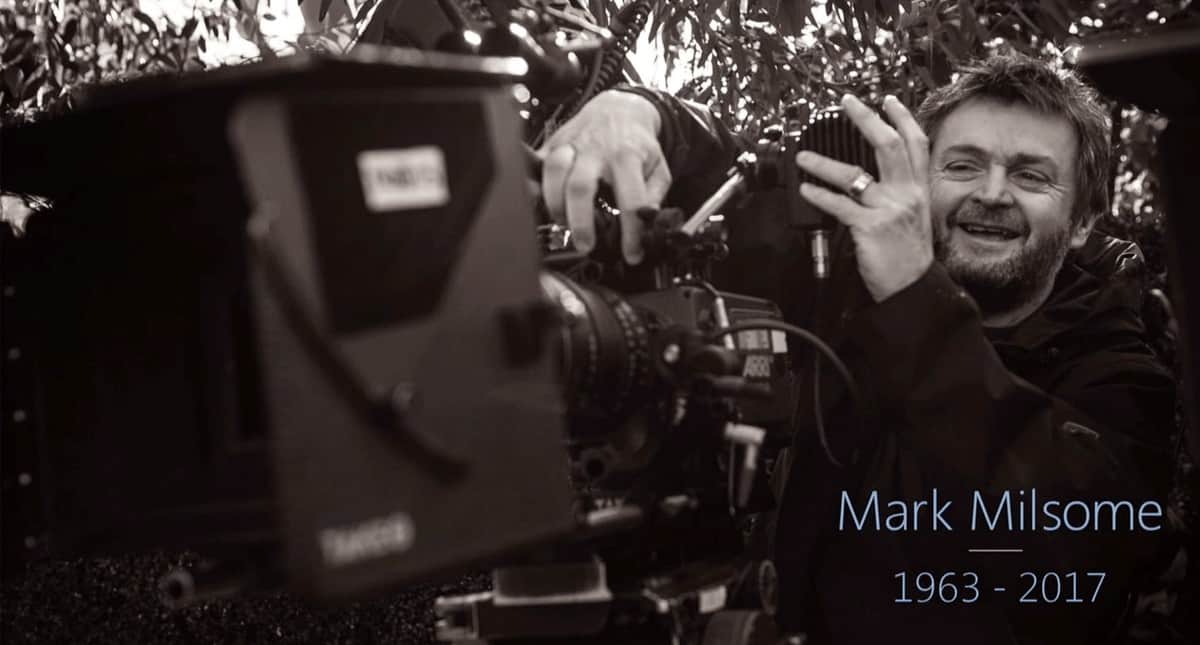 Working Conditions & Safety: A Matter Of Life And Death
Yet another highly-respected colleague, Mark Milsome (54), tragically died in an accident during shooting for the Netflix/BBC series The Forgiving Earth, in Ghana. We understand the accident happened in connection with a car stunt. We do not have the details of this particular accident, but since Haskell Wexler ASC and Roderick E. Stevens launched the "12-On – 12-Off" campaign in 2003 to focus on safer working conditions for cinematographers and film production colleagues, little has happened.
News reaches us every year about film crew members who are either seriously injured or have died in accidents during film productions. And, we receive reports that the daily number of working hours in many places are not going down – on the contrary, there are going up – 15-16 hour working days seems to be the new normal in many places, at least if you include the travel time from the set after the day´s work is finished.
The question is, "how long will we accept it"? Do we see a new and stronger focus on this problem? I believe that we are, because we need to. Health and safety are, of course, the responsibility of the producers, but they are also the responsibility of every one of us. We are all safety officers on our own sets. IMAGO is working to arrange an international Working Conditions Conference in Brussels this autumn, and we intend to cooperate with other audio-visual federations, like FERA (The Federation Of European Film Directors), national cinematographic societies worldwide, and FIAPF, the International Federation Of Film Producers.
One problem we have is that even if we see and recognise unsafe working situations that may put our colleagues at risk, as freelancers many of us do not raise our voices in fear of being regarded as bad sports, and fear of being blacklisted from future work. The International Cinematographers Guild Local 600 headed by Steven Poster ASC, has developed an App, the ICG Safety App, that both informs and focuses on safety, and where the users confidentially can report to the Guild unsafe working hours, hazardous working conditions, or other on-set problems. Steven Poster tells us they will be glad to help any group around the world wanting to develop their own App. It will, of course, still be necessary to be aware, to use our eyes and experience, to avoid accidents. But this App is a very useful initiative, and a good way to report if production companies are not taking safety seriously, thereby putting our colleagues' lives at risk.
The death of Mark Milsome is a tragedy and our thoughts are with his family, colleagues and friends. But let us hope this tragedy can inspire us to say in unison: "We have many colleagues, but absolutely no-one to lose! From now on: safety first!"
What is happening in 2018?
The planning work for the second IMAGO International Awards has been started, but due to IMAGO´s fiscal year being changed, the next Awards celebration will be held in Belgrade, Serbia, in March 2019.
The invitation to all IMAGO member societies to submit films to the awards will be sent out after this summer. The first awards were a great success, due to the immense work of the IMAGO Awards team, and not least the generous enthusiasm and help from all IMAGO´s sponsor partners.
IMAGO´s administration will, together with the IMAGO Authorship Committee, research into how we can strengthen the control of correct remuneration to IMAGO´s member cinematographers when their images are screened abroad in secondary use, through cooperation with international collection societies.
We are planning a conference on working conditions in Brussels in the autumn of 2018 in cooperation with other audio-visual federations, to shed light on the worsening working hours and health and safety in many countries, and to see how we can get this trend turned around.
Where to rent a good tripod, hard drives or where to find a good DIT, location manager or camera assistant when visiting Hong Kong, Norway or Portugal? IMAGO is working with Laws Publishing to establish a new web-edition of the IMAGO International Directory Of Cinematographers. The directory is planned to contain the information cinematographers need when visiting a country abroad, how to get in contact with society-recommended focus pullers, DITs, studios and rental companies, etc. Many cinematographers have equipment they also rent out, and they can list their equipment information and contact information for free in the new directory. The good thing with e-versions is that all information will continuously be updated with the correct and latest news, which was difficult or impossible with the printed version we earlier have published bi-annually.
The IMAGO Masterclass Committee, headed by Herman Verschuur NSC, Astrid Heubrandtner AAC, Jan Weincke DFF and Ron Johanson ACS, is planning a new grand "Inspiration" Masterclass in Vienna in the coming winter, and IMAGO will cooperate with several of our member societies to arrange smaller local masterclasses with well-known cinematographers around Europe and Asia. The IMAGO Educational Committee, headed by Tony Costa, is cooperating with the German Film School HFF in Munich to arrange a new Educational summit in March.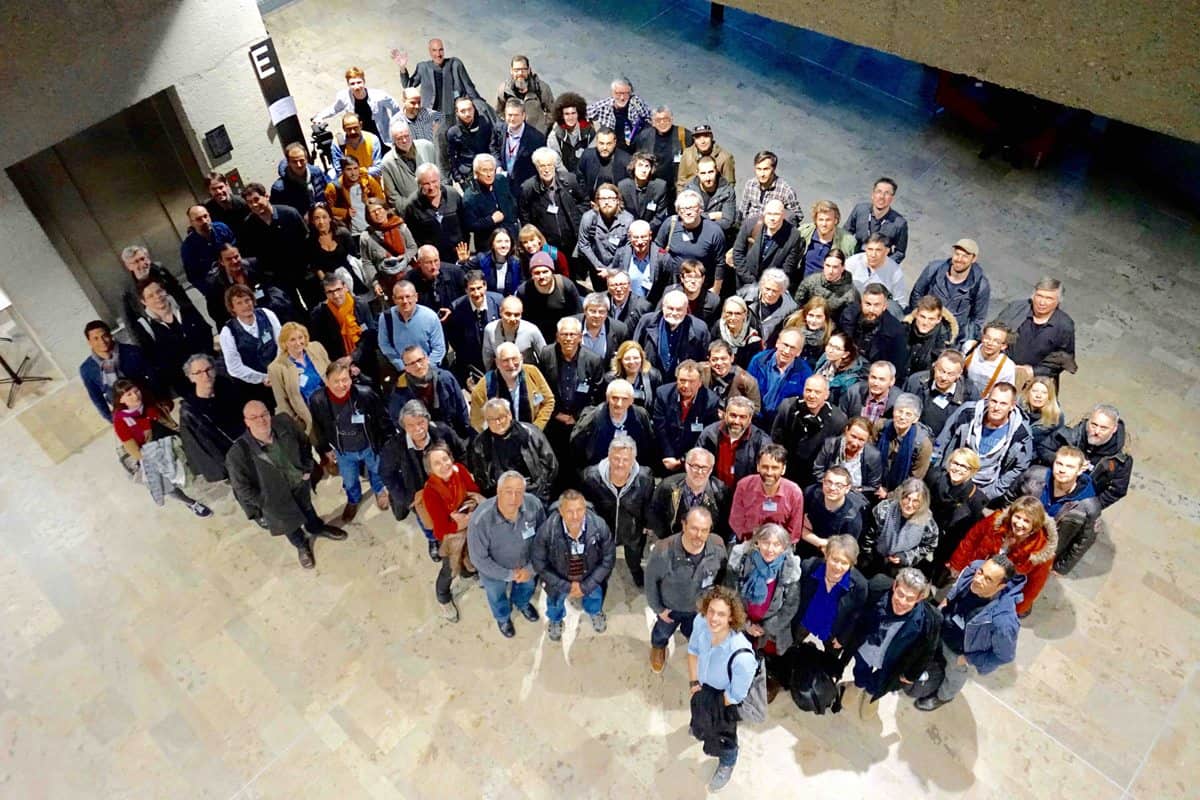 IMAGO will be strongly represented during the International Cinematographers Summit ICS, arranged by the American Society Of Cinematographers in Los Angeles from 4th to 7th of June, and we are already working to plan a number of new IMAGO activities during Camerimage 2018, in cooperation with the ASC and Camerimage.
The IMAGO Gender & Diversity Committee will keep focusing on the challenges we have, not only of having far too few female cinematographers amongst us, but also the fact that cinematographers today overwhelmingly are Caucasian. Luckily, the focus on this challenge is intensifying, and IMAGO will again have a broad focus on this theme at Camerimage 2018.
To be continuously updated on IMAGO news, master classes and conferences for Cinematographers, visit www.imago.org and register for our Newsletter.