Shining a light on...

Gaffers 'R' Us / Brandon Evans
Shining a light on...

Gaffers 'R' Us / Brandon Evans
Fact file:
Age: 50
Born: Hammersmith
Lives: Hertfordshire
Hobbies: Gardening – I've just bought a house with a lovely size garden. I still have a passion for cars. I love to tinker around with them.
Selected filmography:
Fortitude (2018)
My Dinner With Herve (2017)
McMafia (2017)
Guerrilla (2017)
Taboo (2017)
The Durrells In Corfu (2016)
Undercover (2016)
In The Heart Of The Sea (2016) – second unit
You, Me And The Apocalypse (2015)
The Royals (2015)
Fortitude (2015)
Arthur & George (2015)
Da Vinci's Demons (2014)
Luther (2013)
Getting started:
Lighting, I suppose, is in my blood. It's certainly in the family! My dad, Martin Evans, was a gaffer, with credits such as Raiders Of The Lost Ark, Indiana Jones & The Temple Of Doom, Gorky Park and Hamburger Hill, as well as chief electrician on Quadrophenia.
I'm related to the late John and Benny Lee of Lee Lighting and my brothers, Mark and Warren Evans are rigging gaffers and my son Dale Evans is my best boy. Incidentally, I'm named after John Lee, who's first name was actually Brandon. I suppose it was out of the question that I would do anything else other than become a gaffer. I joined Lee Lighting as an apprentice, first working in their garage on the lighting trucks, where I became a trained mechanic. John West, chief mechanic took me under his wing and taught me so much about the importance of having a strong work ethic. He was such a great influence in my formative years and I will always be thankful to him.
Becoming a gaffer:
It was the cinematographer Frances De Groote who gave me my first opportunity. He saw something in me and felt I had the potential to be the gaffer on his next production. In this industry, no matter how good you think you are, you always need someone to give you your first break, I will always be grateful to him for believing in me.
New lights:
I like to keep up with new technology. After all, lighting is the tool of our trade. It's our responsibility to know what's new that can add to the craft.
LED has revolutionized our industry and is constantly advancing at a phenomenal rate. The ARRI SkyPanel is a great example of this. To be able to dim a daylight source and change the colour temperature at the flick of a switch was a great step forward.
I've got my own LED lights called Senna. What I love about them is they come with their own wireless controller and work off batteries. I love a battery-operated light, as you can quickly get a little fill light in without running cables.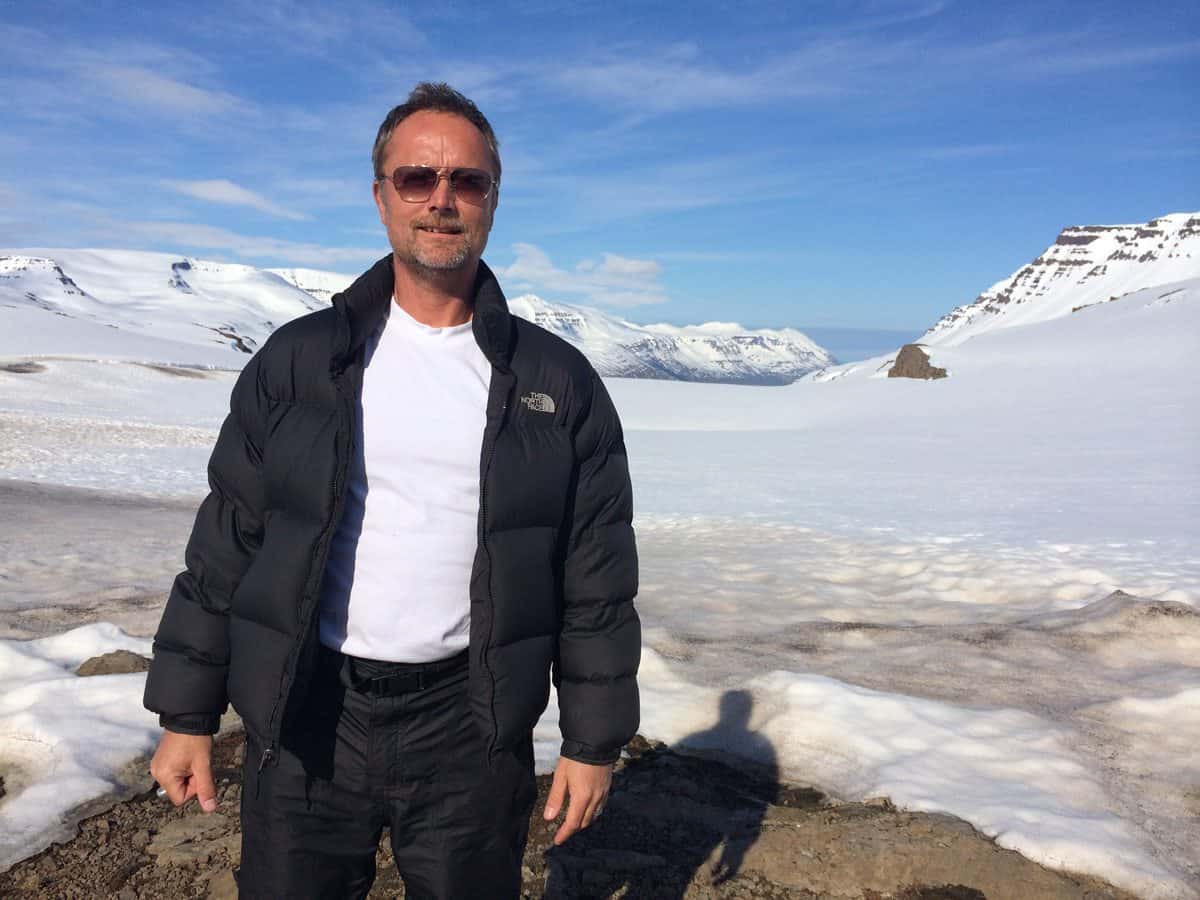 Favourite project:
Working with DP Mark Patten on Taboo. Mark is very generous by nature and welcomes creative input from his gaffer, which added to the enjoyment. Each and every scene looks so beautiful with hard and contrasting light. It was a joy to work on and a joy to watch.
Set in 1814 London, our challenge was to ensure that every scene looked like it was lit by candle light – some scenes were but some weren't. Everything came together brilliantly on this particular production – from the actors, camera crew, production team right through to the art and location departments. When you work as a team and create something wonderful, there is no better feeling in the world.
The new world of high-end TV drama:
I have worked predominantly in television, on projects such as Da Vinci's Demons, Fortitude, Taboo and McMafia. I believe these dramas are in their own bracket now, with high-profile actors, good-sized budgets, studio work and multiple locations. To my mind they are like working on films in lots of ways.
The difference is that they are long running projects (15 to 25 plus weeks) so you have to play the long game and ensure you keep the momentum, the energy and enthusiasm for the project each day.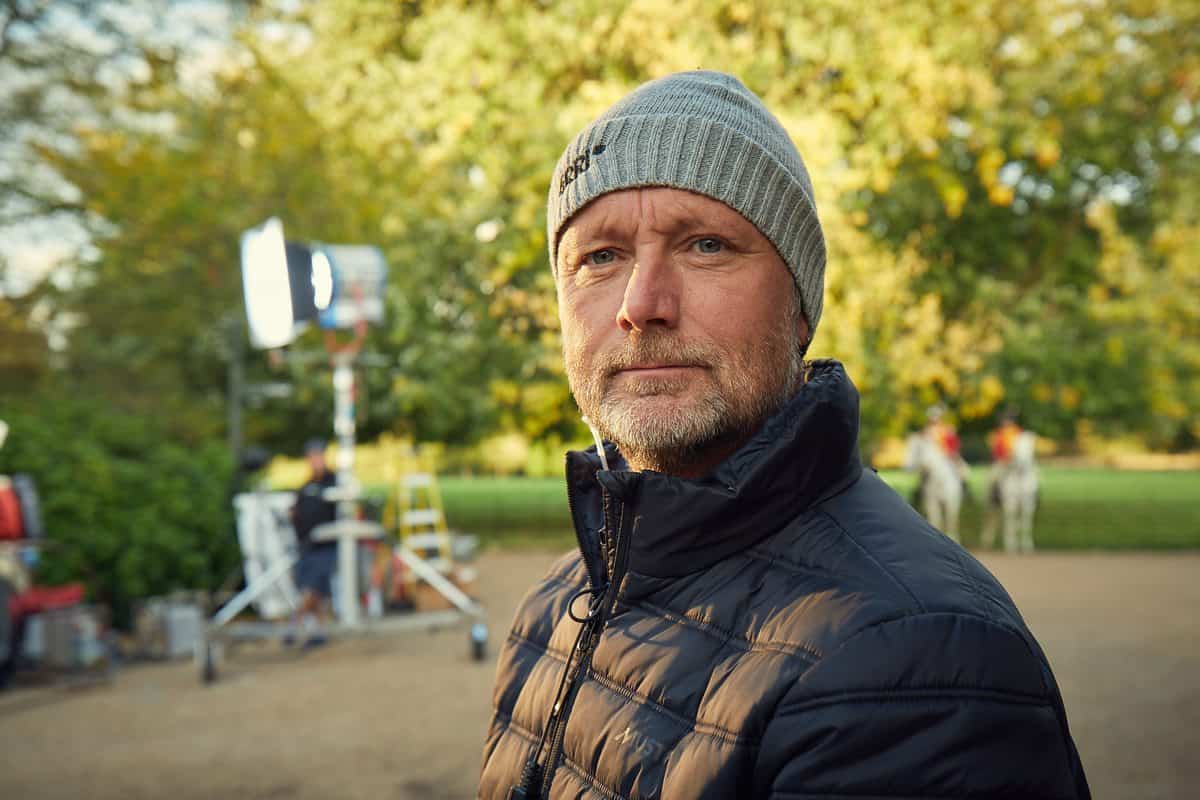 "It's hard, but it's a great life. This industry has taken me to locations all over the world. I've met and worked with some amazing people. Is there anything I would change about my career? Not one single thing."
- Brandon Evans
Toughest job:
Going Postal with cinematographer Gavin Finney BSC. It was shot in Budapest for three months, with all local labour. My crew didn't speak much English, and I don't speak Hungarian, so we used a lot of hand signals! Out of three months I only had two weekends off, as I spent most of my free time checking that all set-ups were in keeping with the main unit.
Fortitude was great to work on, with a set in a disused warehouse in Middlesex. The exteriors were shot in Iceland working at -20ºC. It's not easy moving lights around in two to three feet of snow every day.
Core team:
I've worked in so many different countries, but it's always great to get home and work once again with your regular crew. My team is so important. Their hard work, professionalism, good humour and above all, loyalty, are the keys to the success and safety of every project I work on.
Colin Powton was my best friend, and my best boy, for a very long time. A former gaffer himself during my early years, he generously shared his expertise with me. All through our years of working together he always had my back.
Sadly Colin is no longer with us. He passed away a couple of years ago. There is not one day that goes by that I don't miss him. I will always be so thankful for our friendship and the knowledge he passed down to me which is priceless.
My son, Dale, is currently my best boy on Vanity Fair – his first project as best boy. I'm proud to say he is a third generation Evans electrician. I hope he manages to sit back once in a while, to take it all in, and appreciate the opportunities this career gives us.
It's hard, but it's a great life. This industry has taken me to locations all over the world. I've met and worked with some amazing people. Is there anything I would change about my career? Not one single thing.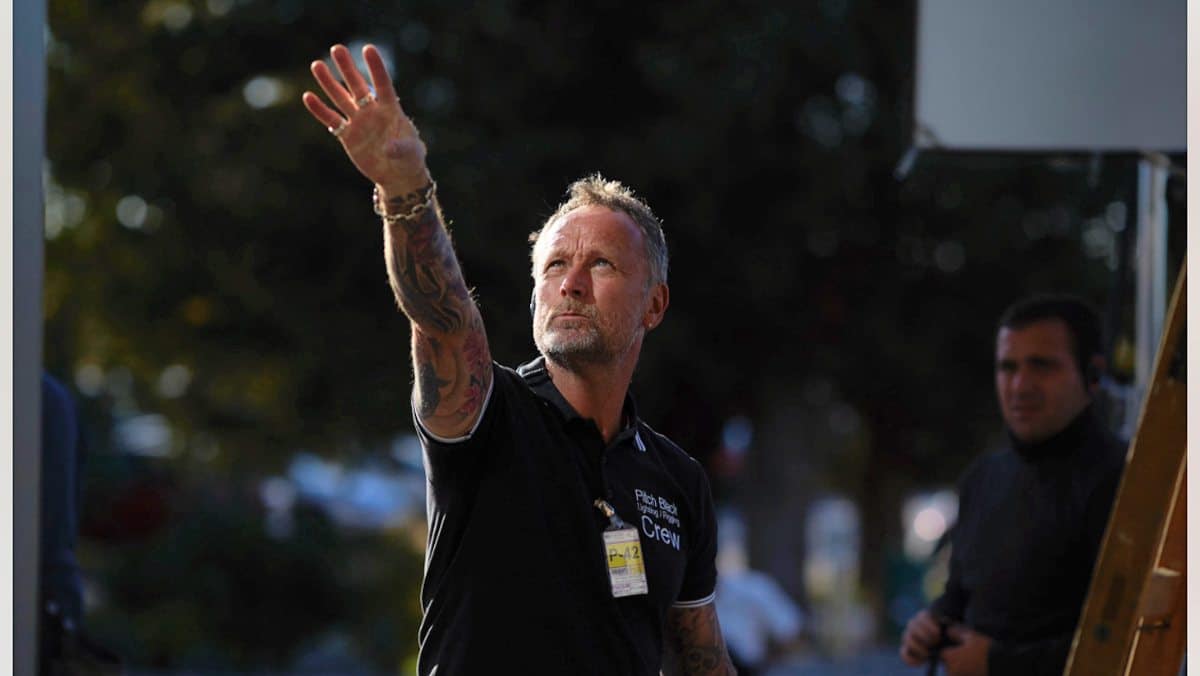 Mark Patten, cinematographer, says:
Brandon is an exceptional character – part of a new breed of gaffers working in high-end TV who are elevating the look of what appears on screen. I'd heard about him and called him up about working on Taboo, a dark period piece set in the 19th century.
The support that I have from Brandon is amazing. Our understanding came about very quickly on Taboo. It was clear that he's got my eye. That's important in the new world of big budget TV drama, where recce time can be short. Part of the role of gaffer is to walk into a space and understand immediately how the DP will want it to be lit. I need it to be ready and never waiting.
Since then we've spent the best part of three years together, including another big project McMafia, where we spent 140 days shooting across many territories. Brandon adapts very well and is able to put together teams that work well together.
On digital projects the images go back to the DIT, where Brandon will be stationed by the 4K reference monitor, feeding back to me about what might need changing on set. It's a different way of working, a very collaborative process, based on teamwork and trust, which, hopefully, comes across in the quality of the finished product.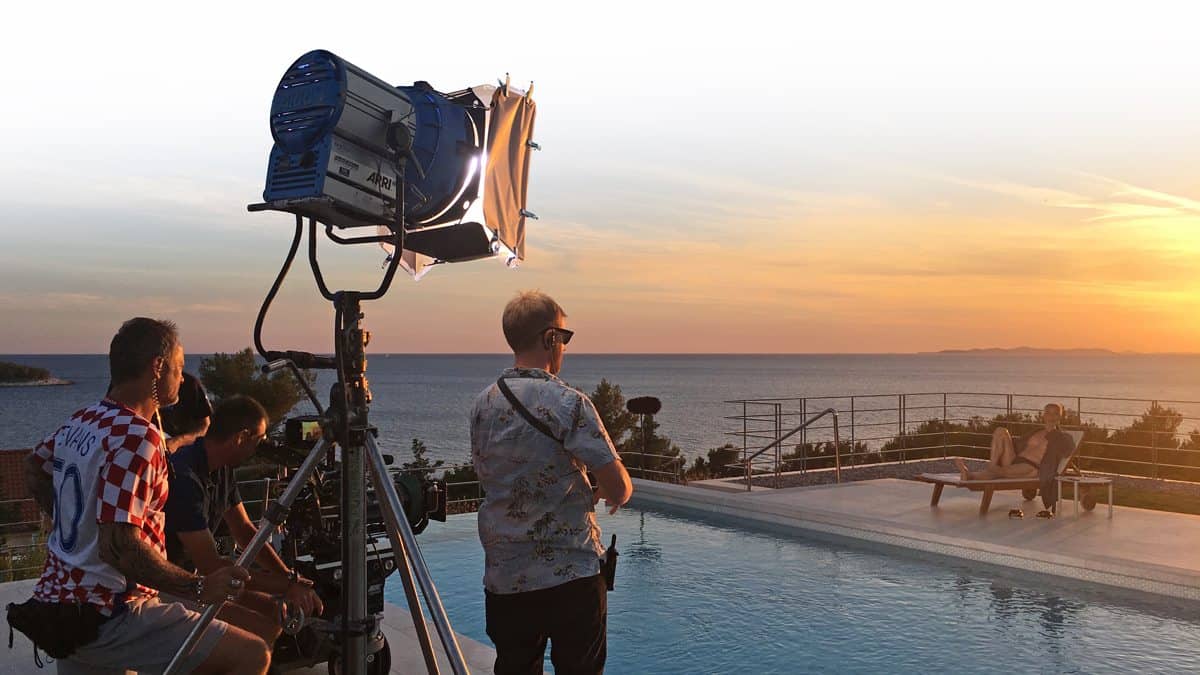 Gary Shaw, cinematographer, says:
The gaffer is important to the cinematographer on any shoot, but the "right" gaffer is super-important. He is the mechanism by which all the discussions, visions and creative decisions that you have had with the director happen – ideally in the most practical and efficient of way.
The relationship between the cinematographer and gaffer is, or should be, almost an equal partnership, each partner bringing their own view or lilt to the party.
I like to have the banter of an old mate and the professionalism of a trusted work associate from my gaffers. A top gaffer will often be busy – they work on many different projects and face many different logistical problems all the time, often giving them the "seen it and done it" approach that will put your mind at ease when starting a big gig.
I worked with Brandon on Fortitude (Season 1) and he was unflappable, continually creative and always had a can-do attitude. He has a great demeanour, is not afraid to try things and had a very professional, creative approach – during both the London studio work and the very harsh conditions we faced in Iceland. No surprise perhaps that we have asked him back on Season 3.