FRESH PERSPECTIVE
Filmography so far: Jetski (2021), All My Friends Hate Me (2021), The Drifters (2019), Two Pigeons (2017), Cyberbully (2015), Division 19 (2017), Tower Block (2012), Bigga Than Ben (2008).
When did you discover you wanted to be a cinematographer and what inspired you to follow this career path?
I started in photography and studied it at university. It was there that I was influenced by the music videos of the '90s and directors like Walter Stern, Jonathan Glazer, Michel Gondry, and Chris Cunningham. Their work was so visually groundbreaking and always pushing new ideas and technologies. My final piece for my degree became a moving image piece rather than photography and I was hooked from then on.
Where did you learn your craft?
Music videos. I started as a runner, like many others, and battled with myself about whether I should go through the camera department ranks. I worked on a couple of dramas as a camera trainee and realised pretty quickly I made a lousy assistant, so I started shooting short films, begging for cameras from Panavision and shooting films whenever possible. With some success at this, I started a small company with a partner and we gradually built a name for ourselves shooting music videos. It was in that intense and creative atmosphere that I cut my teeth.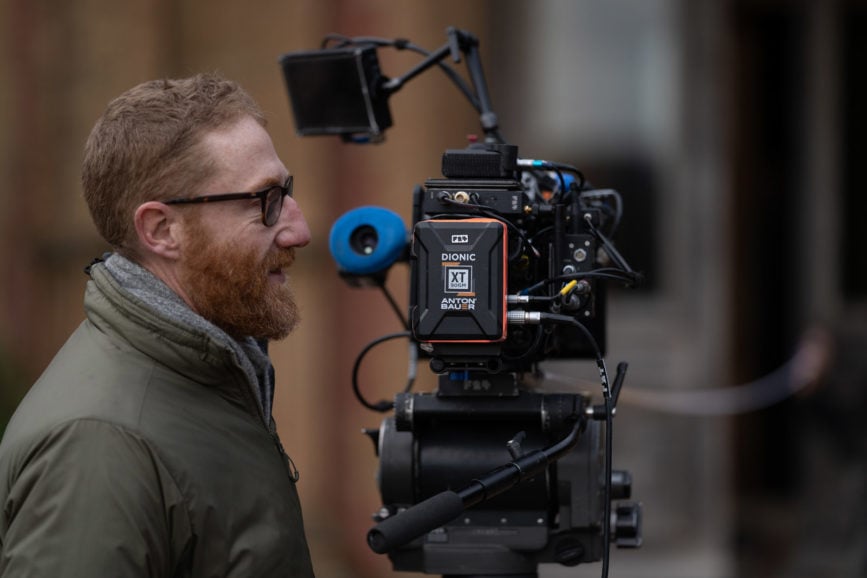 What are your favourite films, and what makes them stand out to you?
The Conformist: It's such a Director/DP collaborative piece. The bold use of coloured lighting, the way the framing and the story perfectly complement each other; it's always been a favourite.
Bringing Out the Dead: This film is all about Robert Richardson ASC's lighting for me. It's very brave and unjustified throughout and is a hugely powerful element of the story. It had a great influence on freeing me from any rigid ideas about lighting.
Bad Day at Black Rock: Another huge influence. The framing in this film is so deliberate and beautiful. I try and reference it in everything I shoot.
The Italian Job: If anyone asks me to name my favourite film, this is my stock answer. It doesn't need any explanation, it's a perfect movie.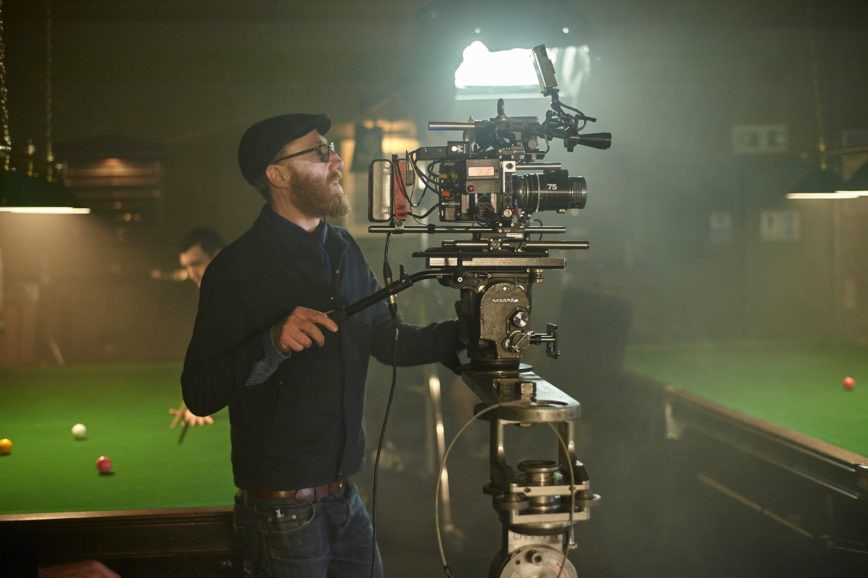 Who in the film world inspires you?
Robert Richardson ASC for his bold approach to lighting. Roger Deakins CBE BSC ASC, obviously for his work, but also for being such a lovely guy. The way he answers the endless questions he gets is inspiring. Jack Cardiff OBE BSC, Gordon Willis ASC, Orson Welles.
What's the most useful advice you've received and from whom?
"Light for F4 and don't change the stop." John Lynch told me that as I was driving him to hospital, while running on a Pepsi commercial some years ago. He'd only cut his finger and was fine.
What advice would you give someone considering becoming a cinematographer?
Start shooting and keep shooting. And stop calling yourself a cinematographer.
What have been your greatest triumphs and disasters on set?
Sometimes filmmaking is all about mitigating disasters, let's face it. I was shooting a film in Detroit once and the lighting truck had broken down. The whole crew were left waiting with only one scene, set in the back of a van, left to shoot to make the day. I had a torch and a bottle of water in my hands, so I used them to light the scene. It looked amazing, and we made the day. I have also lit scenes with fires and gas lamps during power cuts and other technical disasters. Those sorts of challenges keep things interesting and remind us that art comes from limitations; something that's easily forgotten when you have access to endless equipment.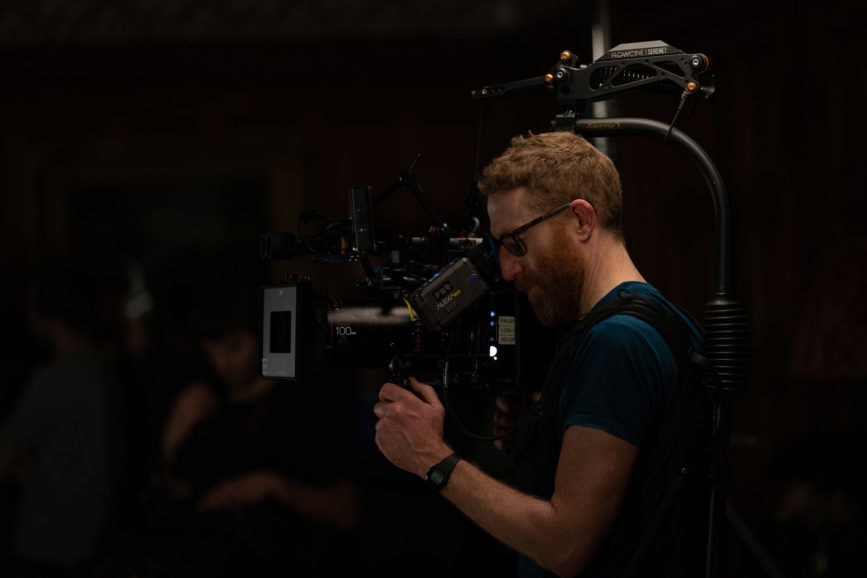 What lights your fire outside of work?
I can often be found in the Forest of Dean on a mountain bike with my two sons.
What has been the biggest challenge in your career and how did you overcome it?
Missing out on projects early in my career that felt at the time like the end of the world. It's not, of course, that's just a lack of perspective. Much like photography, life is all about contrast and perspective. At least that's how I see it. Get that right and one can overcome most challenges.
What piece of kit could you not live without?
Decent glass, and a skilled 1st AC.
Which film would you love to have shot?
Trainspotting. It rocked my world when it came out – the energy and anarchist nature of the whole piece, the story, and the style. It was a perfect movie for me at the time and I always thought if I could just shoot one Trainspotting, I would die a happy man.
As far as catharsis is concerned, no other film affected me more than Embrace of the Serpent. I can't explain why, it just had that intangible magical effect on me that is really rare.
Which productions are you most proud to have lensed, and why?
Turning, a short I shot a few years ago that was BAFTA nominated, has a special place in my heart. It was as much about the process of making it as the result. All My Friends Hate Me, that I shot at the end of 2019, is another film I'm very proud of. We were trying to create something akin to Force Majeure, which I think we more than achieved.
What's the best and worst thing about your job?
Balancing life and work is probably the worst part of my job. My kids are still young, so they always take priority at the moment, but it's hard to say no to stuff!
Working with a team of people all striving hard to realise your vision is very empowering and rewarding. I love the anarchist nature of a film crew. Everyone ultimately works for themselves; everyone has chosen to be there. I always run my department as egalitarian as possible – everyone has input and no-one knows what shade I like my tea.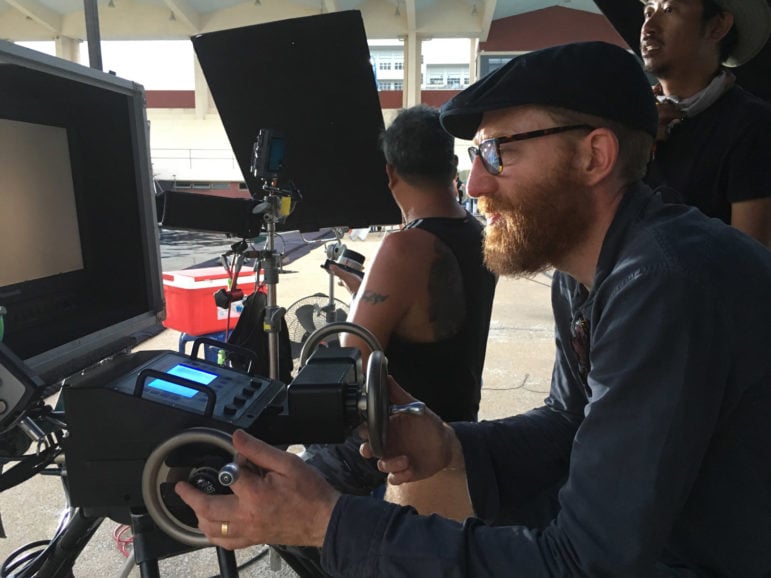 How would you best describe your approach to cinematography?
Photographic. I am always looking for the best image, and never too concerned about reality. Always have the image motivated by something real but never be a slave to it or feel the need to justify it.
However big your ego, good film work is teamwork. Be flexible and collaborate.
What are your aspirations for the future?
Well, as I said, if I shoot one Trainspotting, I'll die happy, so that's always on my to-do list. But I'm older and wiser now, so I understand cinematography won't change the world. However, I would love to shoot one documentary that changes some minds or explains some tricky concepts. Some writers have a beautiful way of explaining difficult concepts, and good cinematography can really enhance that if it's done right.
What do you think are the industry's biggest challenges?
Environment – not changing poly cups for Nespresso pods. The clash of financial and creative – I hope there are economic systems in the future that ease the dependence of one on the other.