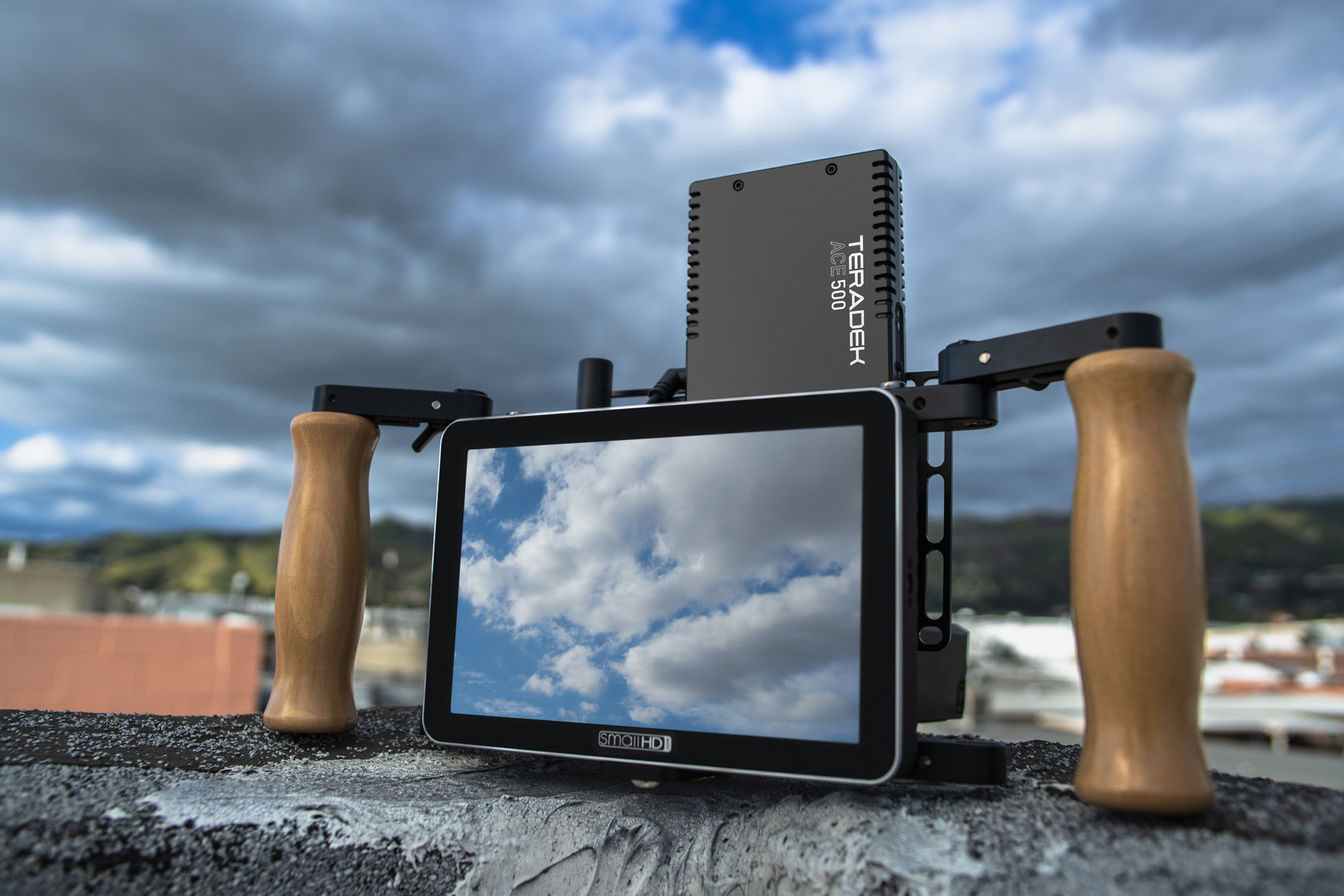 Following its successful launch at the recent NAB exhibition, Teradek are excited to share that the Ace 500 wireless video system will begin shipping today (May 15 2019).
Ace 500 is an affordable zero-delay wireless video system for budget-conscious videographers. Built with the same reliable wireless technology found in the industry-standard Bolt product line, the Ace 500 offers an ultralight, streamlined experience at a more accessible price point.
Ace 500 transmits uncompressed 1080p60 video up to 500ft. line-of-sight at less than 1ms delay. What makes Ace 500 more versatile than its competitors is its compatibility with Teradek's Bolt ecosystem, allowing you to transmit and receive video from any Bolt 500 or SmallHD FOCUS 500 transmitter/receiver.
Ace 500's transmitter and receiver are compact and super lightweight, and feature rugged aluminum and ABS plastic enclosures. The transmitter has an HDMI input, while the receiver offers an HDMI output. Both the TX and RX are powered by a 3.5mm barrel connector, with optional battery plates available in BP-9, LP-E6, NP-F, and BP-U versions.
Ace 500 is available for purchase at B&H Photo and teradek.com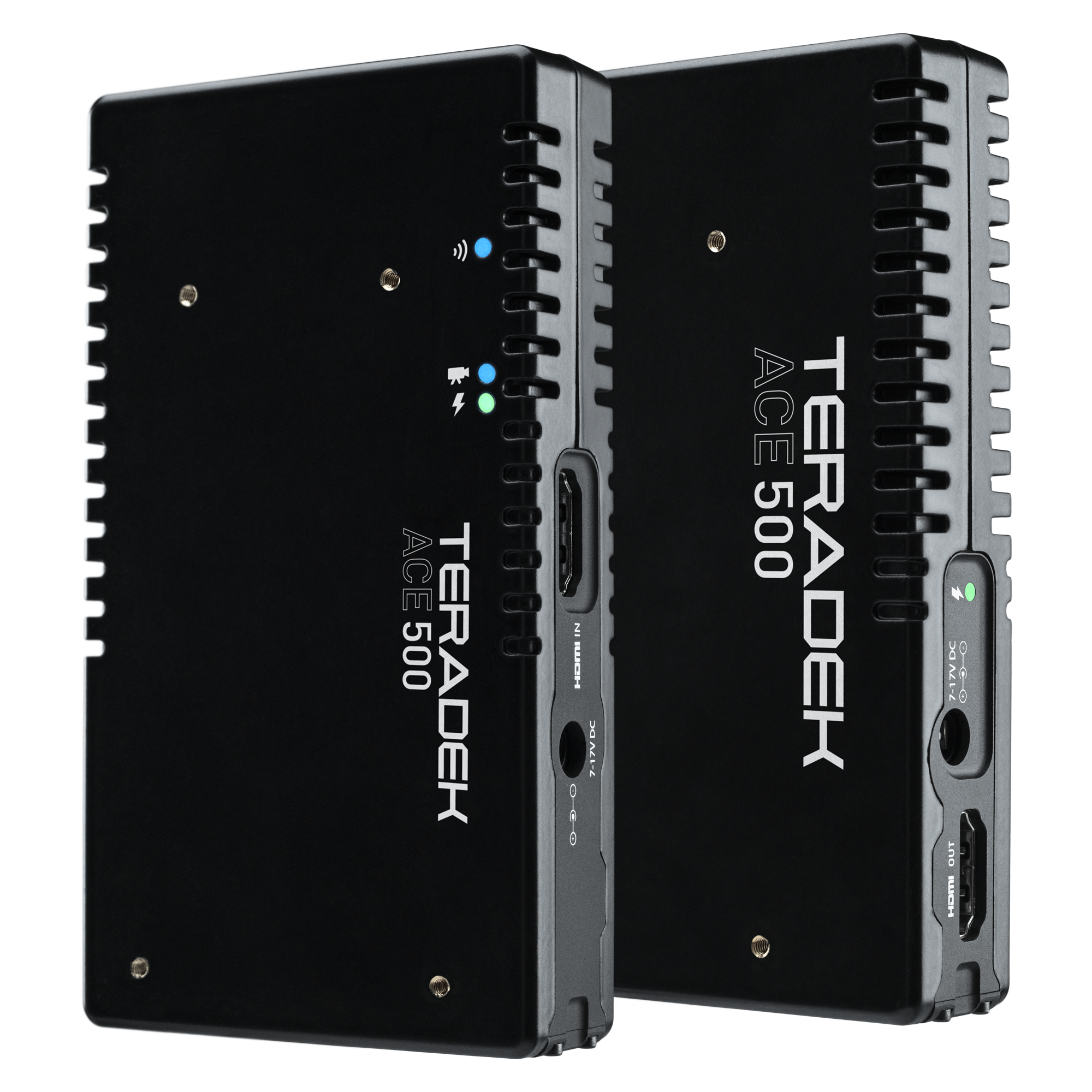 Teradek Ace 500 HDMI Wireless Video Transceiver Set
SKU: 10-1805
MSRP: $999.95
Teradek Ace 500 HDMI Wireless Video Transmitter
SKU: 10-1806
MSRP: $549.95
Teradek Ace 500 HDMI Wireless Video Receiver
SKU: 10-1807
MSRP: $549.95